Video: Demo of the Kenwood Excelon KDC-X598 CD receiver
Meet Eric Angevine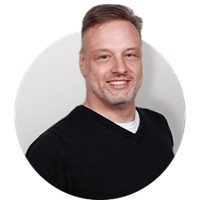 Expert in 2-channel audio for your home, and commercial audio for your business.
Music has always been a huge part of my life. My family is full of singers and instrumentalists, so I grew up listening to recitals, concerts, records, and radio. These days I get to write about turntables, stereo amps and preamps, speakers, and the fascinating world of commercial audio. It's challenging, rewarding, and fun!
When I went to college at the University of Kansas, I got a student job as a sound engineer and announcer at the on-campus radio station, and that got me hooked on great gear. I've continued to share great tunes with my local community, first as a professional, and then a volunteer radio announcer.
My job at Crutchfield has drawn all of my passions together into job I love. I started as an Advisor, which gave me a chance to learn more about home, car, and commercial audio. Directly helping customers choose the gear that makes them happy was an enlightening and enjoyable experience. Becoming a copywriter let me flex the writing chops I've been honing over the past couple of decades - it's a perfect fit.
About Eric
Started at Crutchfield in 2013
Completed our thorough in-house Advisor training, learning the details of every type of product we sell
Attends dozens of vendor training events each year, including specialized commercial audio training
Interviewed top home audio designers and engineers to gain insight into high-end audio
Authored dozens of Crutchfield articles and hundreds of product web pages
Author of "Hinkle Fieldhouse: Indiana's Basketball Cathedral"
Meet Ken Nail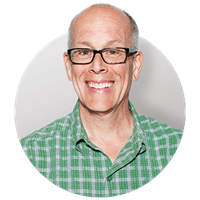 My name is Ken. I seek the Holy Grail of car audio excellence. My favorite color is blue.
I came to Crutchfield in 1999. During my six years as a Crutchfield Advisor, I learned a lot about the technology behind great car and home audio. I learned even more about what people wanted in their car stereo systems.
I've been a writer for car audio and fitness tech at Crutchfield since 2005. Over the last few years, I've also carved out a niche producing demo videos for our in-dash car stereos. The hands-on experience I get with car stereos while doing video production is an invaluable aid to me in learning about their exciting features. This helps me convey that information to our customers when I write about the stereo on our website.
Before coming to Crutchfield, I spent 10 years teaching music in Charlottesville area schools. I keep my musical interests satisfied by volunteering as a classical music DJ at a local community radio station, and I stay up to date with the latest in outdoor tech by cycling, running, and backpacking.
Fun facts: I've completed an Ironman triathlon, run the Boston Marathon, hiked 1150 miles of the Appalachian Trail, and lost on Jeopardy!
More about Ken
Started at Crutchfield in 1999
Completed our in-house Advisor training, learning all the details of every type of product we sell
Attend dozens of vendor training events every year
Authored dozens of Crutchfield articles and hundreds of product presentations, primarily focused on in-dash car stereos, plus outdoor tech like running watches and cycling computers
Produced over 600 car stereo demo videos
Heads up!
Welcome to this article from the Crutchfield archives. Have fun reading it, but be aware that the information may be outdated and links may be broken.
The Kenwood Excelon KDC-X598 CD receiver uses built-in Bluetooth® to bring hands-free calling and audio streaming to your vehicle. And you'll find USB and aux inputs, along with built-in Pandora® controls. Take a look in this demo video.
Learn more about the KDC-X598.
Shop for gear that fits your car.
See all of our in-dash car stereo receivers.