Video doorbell buying guide
Find the right smart doorbell for your home
Whether you're concerned about package thieves or you just don't want to open the door to a stranger, a video doorbell is an easy way to give yourself some peace of mind. Its Wi-Fi-enabled camera lets you screen visitors with an app on your phone so you're never caught off-guard.
You can even check in on the good stuff happening at home, too! Personally, I love getting a notification letting me know that my dog-walker has arrived to take my pups out for their midday walkies.
And just this morning I discovered a bonus feature — when you're halfway to work and you can't remember if you locked your front door? You can check the doorbell's event history.
What to look for
A basic video doorbell sends you a push notification on your phone when someone rings the bell or simply walks within the camera's field of view. You can then "answer" the door from wherever you are. You see a live view of the person on your screen. Two-way talk lets you have a conversation with your visitor.
All video doorbells require a Wi-Fi network, but what other requirements and features should you consider when shopping for a video doorbell?
Motion detection
All the video doorbells we carry have motion detection. That means someone doesn't have to ring the doorbell for you to know they are there. But some offer more control than others when it comes to detecting that motion.
August's Doorbell Cam Pro has a motion sensitivity slider so you can adjust the level of activity that will trigger a recording and notification. You want it to be sensitive enough to catch the mailman delivering a package (or someone trying to un-deliver it), but not so sensitive that it notifies you every time a bird flies by.
Other models allow you to select where you want motion detected.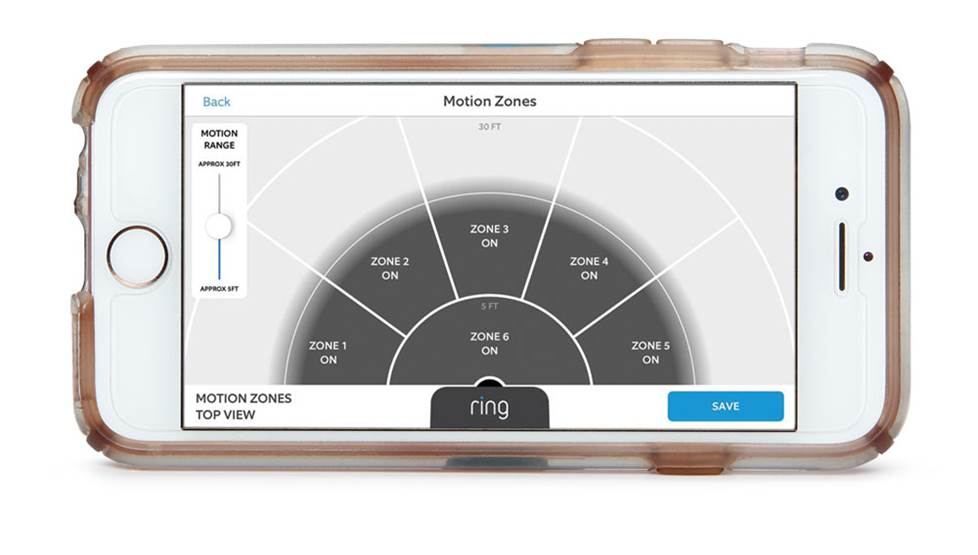 This is the view of my Ring doorbell's motion zones. I have all the zones turned on, but the range is set only about halfway out. That covers my front porch and a little bit of my yard.
If you have leafy trees that move in the breeze, you don't want to get constant notifications about that. So it can be really helpful to be able to exclude some areas of your property from motion detection.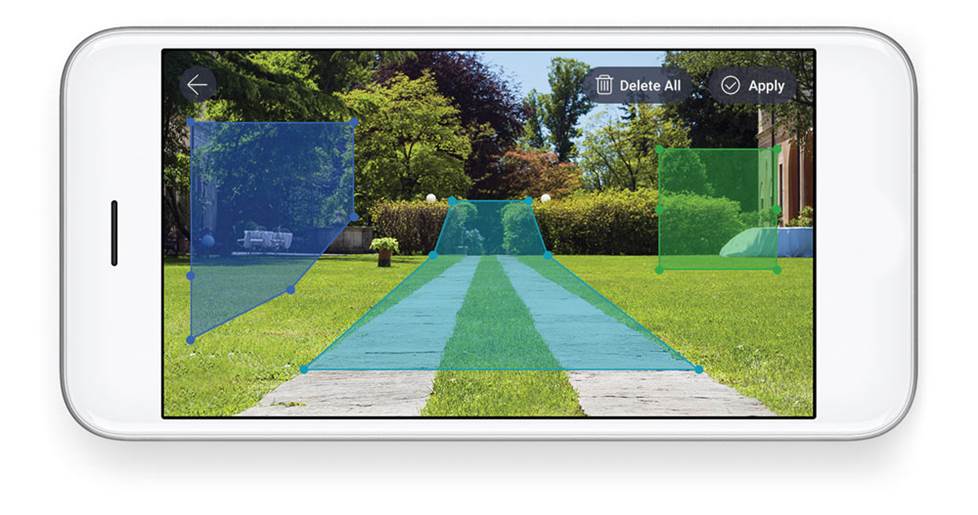 Some models — like this Wisenet SmartCam D1 — take it a step further and allow you to create custom motion zones by drawing your own selections within the app.
Beyond motion
Wisenet's SmartCam D1 also offers abnormal sound detection. If the sound of breaking glass or a siren is detected, it will trigger a priority notification.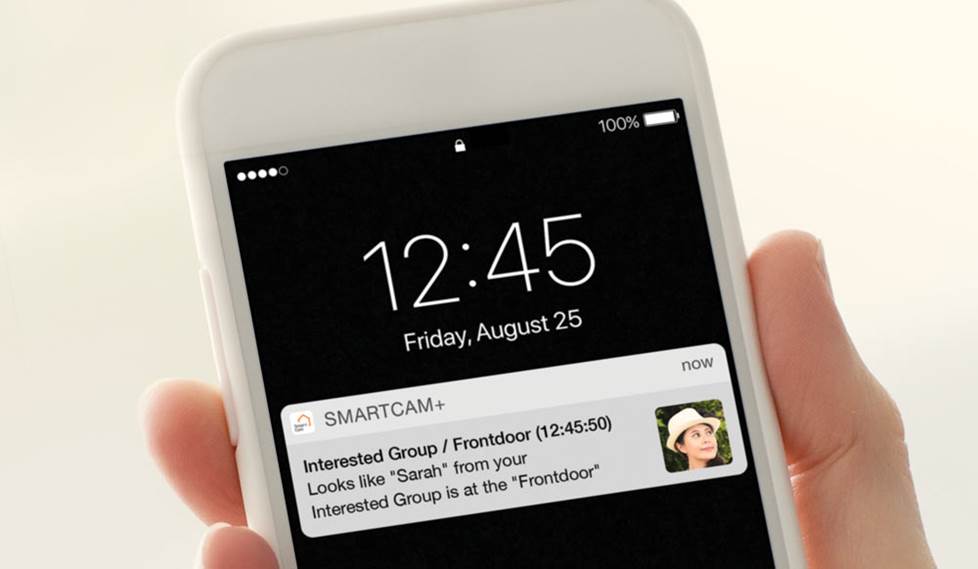 A few doorbells can even recognize familiar faces.
Resolution and viewing angle
Most video doorbells are going to give you HD video. But if detail is really important to you, opt for something with Full HD 1080p resolution. Cameras with wide dynamic range — like the one in Nest Hello — can compensate for bright backgrounds so that you still get a clear image in scenes with a lot of contrast.
A video doorbell that can't see in the dark would be pretty useless. Fortunately, most have built-in infrared LEDs for decent black-and-white imaging at night.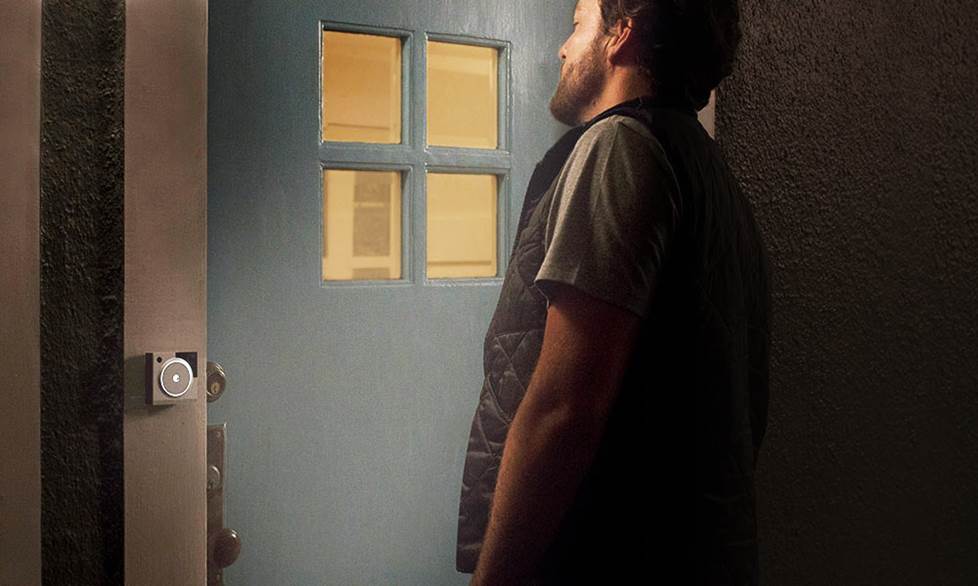 The Doorbell Cam Pro from August also includes a built-in floodlight for full-color footage even when it's dark. The brightness is adjustable and can be set to be activated by motion or the ringing of the doorbell.
If you are looking for a very wide field of view, check out Ring's Video Doorbell which boasts an especially wide 180° (most others hover around 150° - 160°).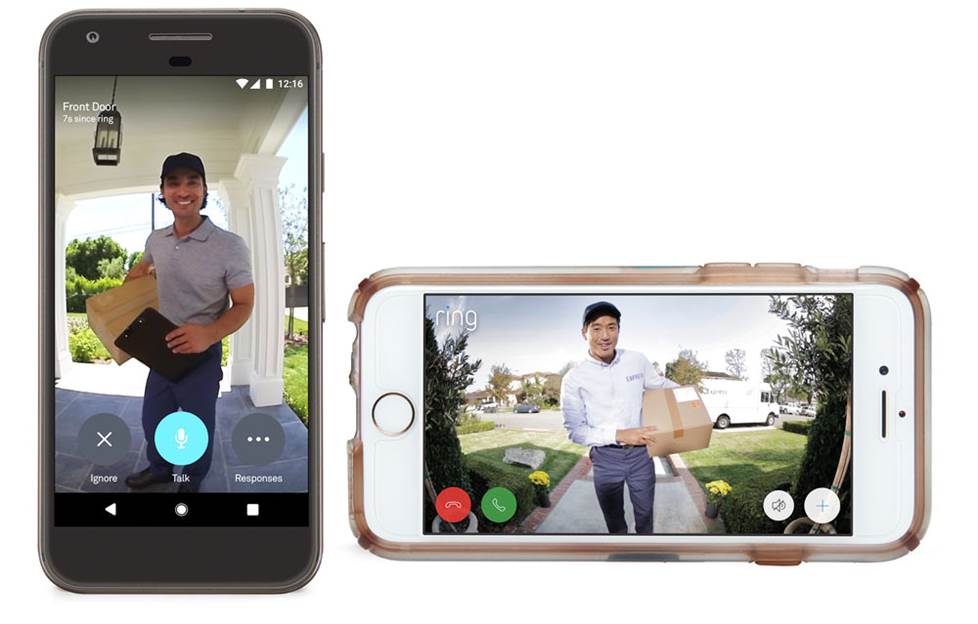 Orientation can make a big difference — Nest's view is vertical, while Ring's is horizontal.
It's important to think about how people approach your home, as well as the location of your doorbell in relation to the street. For example, if you mount the doorbell on siding, it will be angled up slightly. Some manufacturers include wedge kits to compensate for this.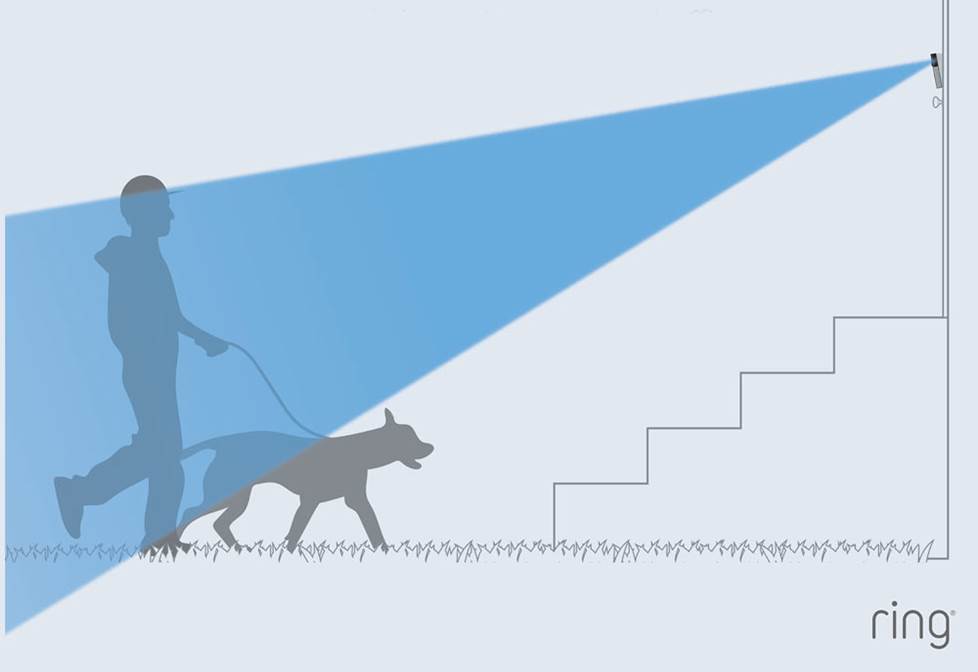 If your door is at the top a flight of stairs, angling your video doorbell down can minimize false positives from street traffic, while making sure you do see approaching visitors.
And if, like mine, your door is perpendicular to the sidewalk and street, you might need to adjust the horizontal viewing angle. Ring includes a corner kit for this purpose with the Video Doorbell 2. Accessory kits for their other surface mount bells are also available.
What's free (and what do you have to pay for)?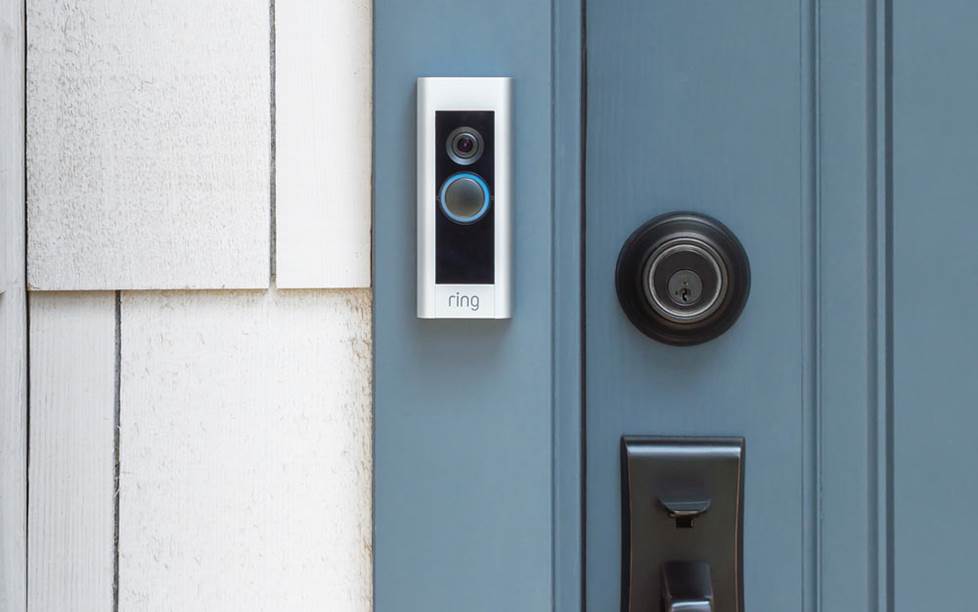 A few doorbells (including Ring's Pro) include multiple faceplate options, so you can choose the one that best suits your home's exterior. And if you change your mind (or your paint) later, you can just try a different one without spending another dime.
You should definitely factor in what your doorbell is going to cost after the installation. Some cool features might only be available with paid plans. For example, a Nest Aware subscription enhances the motion detection on a Nest Hello video doorbell by adding custom zones and familiar face alerts.
What are your options for cloud storage? Some doorbells give you free storage for a certain period of time — 24 hours, for example — while others won't let you look at a single doorbell or motion event until you pay for a plan. That means unless you happen to see the push notification while the ring or motion is occurring, you won't know what you missed.
Find the right fit for you
A lot of the differences between video doorbells are minor. But there are a few big considerations that could be make-or-break for your situation. Here are some questions you should ask before buying.
How does it get power?
Most video doorbells can simply be powered by existing doorbell wiring, though you do need to check to make sure it's getting the proper voltage.
But what if you don't already have a doorbell? I didn't. That's why I went with the Ring Video Doorbell 2. It can be hardwired or battery-powered, and the quick-release battery makes it easy to recharge without removing the entire device.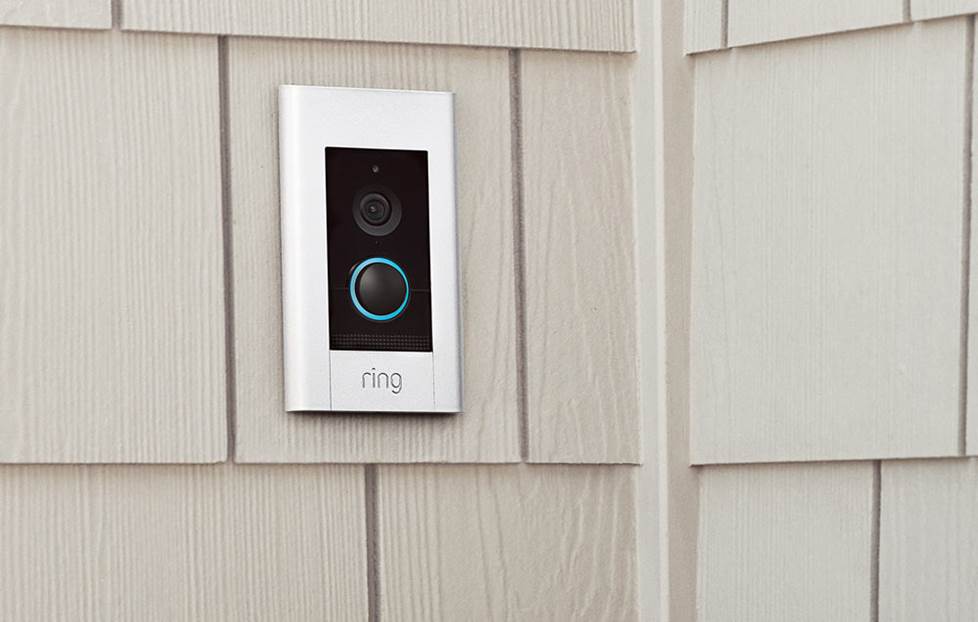 Ring's top-of-the-line Elite doorbell gets a more reliable, stable connection via Power-over-Ethernet. But the wiring is more complicated so it's best for new construction or professional installations.
Can it trigger your actual doorbell?
Most video doorbells can be wired to chime your existing doorbell, especially if it's a traditional mechanical chime. However, if your current doorbell plays a melody, then it's likely a digital doorbell. Some video doorbells won't ring digital chimes, while others will require an extra step (like installing an adapter).
If you don't already have a doorbell, what are your options?
All video doorbells have companion apps that will send you push notifications when your doorbell rings, but — believe it or not — we aren't always near our phones when we're at home.
If you opt for any of Ring's video doorbells, you can add a Chime or a Chime Pro to your system. These plug-in devices sound an alert when someone rings your bell. You can customize the tone and volume of the alert within the Ring app.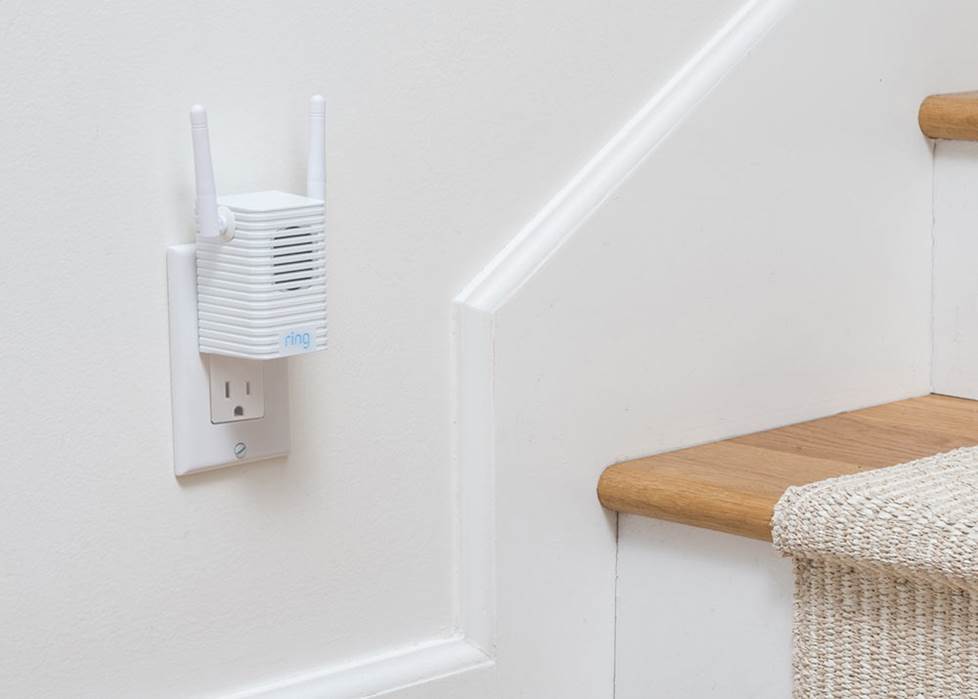 Ring Chime Pro doubles as a doorbell chime and Wi-Fi extender in one. It's a great option if your router is far from your front door.
How does it fit your existing system?
Are you incorporating your video doorbell into an existing smart home ecosystem? If you've already got a Nest thermostat, then the Nest Hello is a great option. The Hello also has one of my favorite features: three pre-programmed responses you can select instead of answering with your own voice.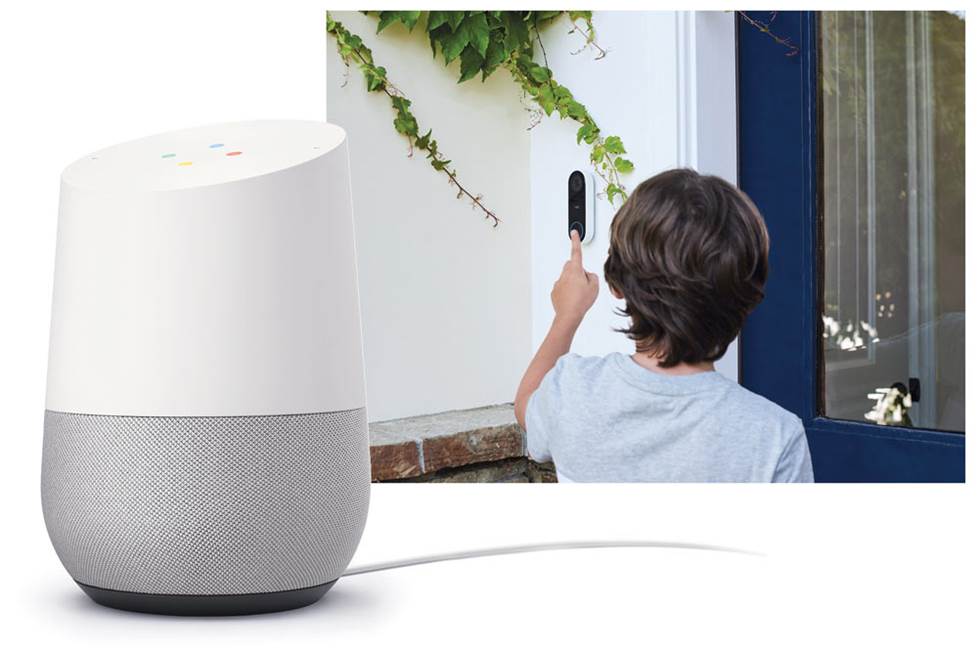 Nest Hello's Google Home compatibility means your Google device can announce when someone is at your door.
Or is Alexa your digital assistant of choice? Alexa-compatible video doorbells work with the Amazon Echo Show or Spot. Just ask Alexa to show you the front door, and you'll get a live view from your doorbell's camera. With Wisenet's SmartCam, Alexa can provide a daily briefing of how many people visited your door, including those whose faces were recognized by the camera.
If you are shopping for smart locks, then you've no doubt looked at August. Their Doorbell Cam Pro lets you unlock the deadbolt for visitors or delivery drivers who ring the bell.
Are you looking to expand into a full home security system? Installing a video doorbell is a great way to dip your toe into the waters of DIY home security. Ring's video doorbells can be controlled with the same mobile app as their Ring Alarm System and their Floodlight and Spotlight cameras.
Still have questions? We can help.
There are a growing number of video doorbell options available these days. If you need help wading through features to find what you need, give our expert advisors a call at 1-888-955-6000.