6 ways to add driver assistance to your car
Our favorite new ADAS gear will give you a safer ride
Heads up!
Welcome to this article from the Crutchfield archives. Have fun reading it, but be aware that the information may be outdated and links may be broken.
In this article: We'll discuss our top picks for adding aftermarket driver assistance gear to your vehicle.
ou'll find lots of ADAS (Advanced Driver Assistance Systems) features like blind spot alerts and collision avoidance in new cars. But what if you drive an older vehicle and have no plans to trade up soon? You can update your car with universal solutions that make your drive safer and less stressful.
We checked out our latest favorites with Alana, Crutchfield advisor and serious road-tripper, to get her take as a true driving enthusiast.
Alana knows what helps on the road
There's a good reason Alana's bio says, "Driving far is my hobby." If she spots someplace cool on Facebook, she'll make a plan to drive there. "I surprise my boyfriend with travel plans all the time so he can't say no — ha! Last year, I told him, 'Pack your things, we're going!' He was like, 'Going where?' We drove eight hours to Niagara Falls. That was really fun!"
Next year, she's considering going to the Grand Canyon, and adding ADAS gear to her 2016 Subaru Legacy will definitely be on the trip prep list.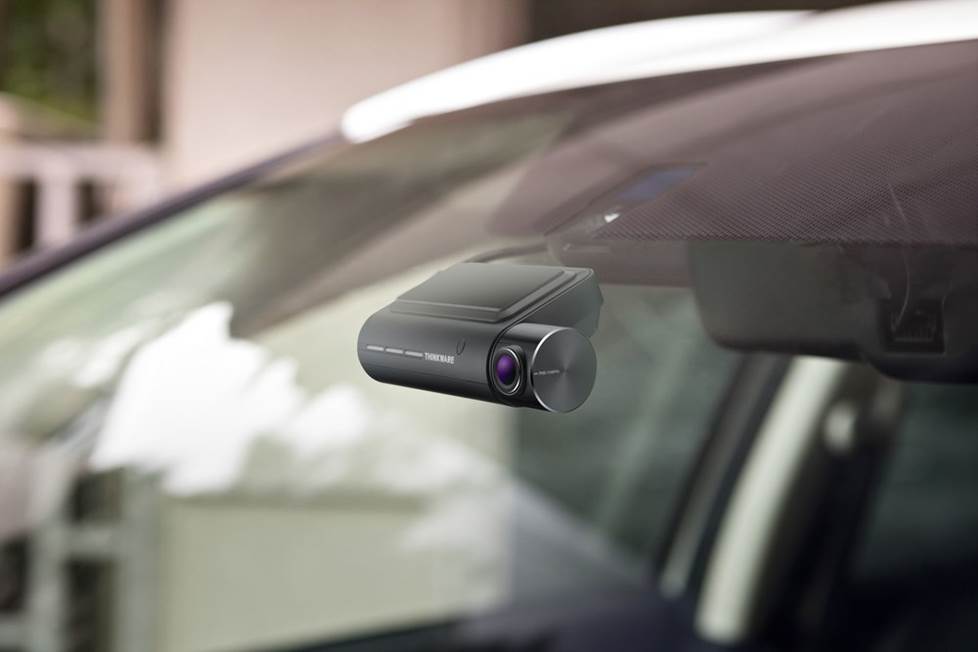 Add onboard video and driver alerts with Thinkware's two-camera system
If you're looking for an aftermarket collision avoidance solution, then check out the Thinkware TW-F800PRODH compact dash and rear cam bundle. It loop-records the road ahead and behind . . . just in case. The dash cam also provides alerts for forward collision, speed cameras, and more — not a bad thing for the novice driver in your family. Plus, built-in vehicle location tracking is easy to check from your phone if you're a parent hoping for a little peace of mind.
Check out even more dash cams with driver assistance.

Add a constant rear-view with Gentex's smart mirror-monitor system
If you carry big cargo or lots of people and pets, this Gentex smart rearview mirror-monitor system ensures your view of the road behind you is always clear. With the mirror in monitor mode, you'll see a constant video feed on the mirror's HD display of whatever the included rear-mounted camera sees. And Homelink® lets you connect to your smart home features. You can assign smart home controls to the buttons on the mirror for example, to turn on the lights as you pull into your driveway.
Check out even more rear-view mirror monitors.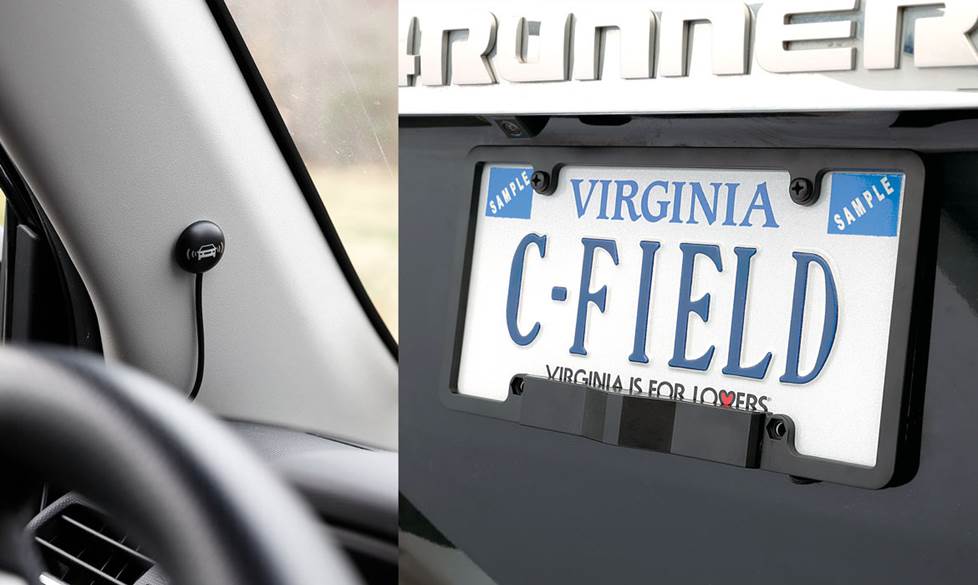 Add driver assistance with Voxx's blind spot and cross-traffic detection
Is visibility an issue in your car? Voxx's blind spot and cross-detection system is a great driver assist solution. The license plate frame senses vehicles approaching on either side of your car and the included LED indicators mounted on your dash keep you aware. And when you're backing out of a parking space, the indicators alert you to passing cross-traffic as well. For added safety, you also get audible alerts with selectable volume.
Check out even more blind spot awareness solutions.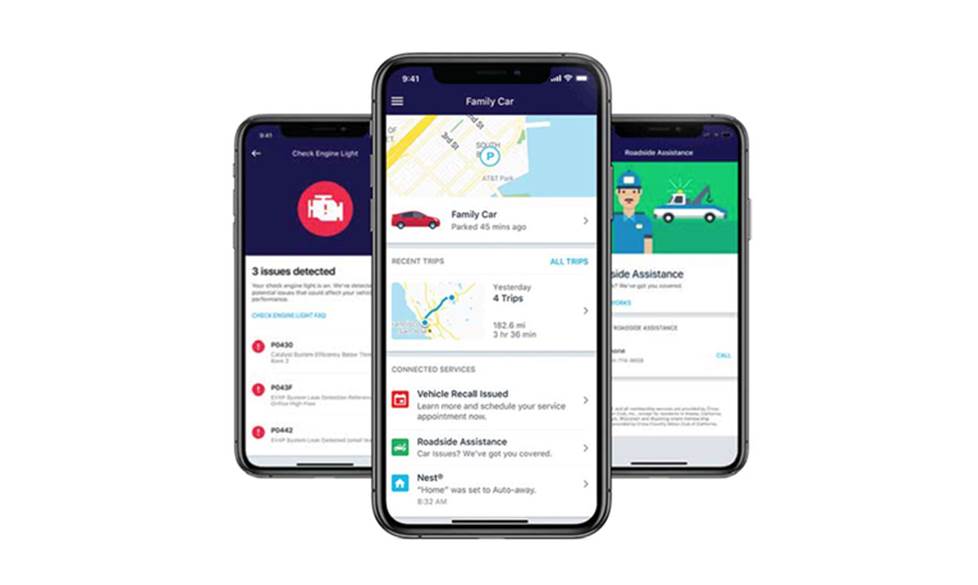 Add vehicle data access with Automatic's connected car assistant
24-hour roadside service is just the tip of the iceberg with an Automatic Connected Car Assistant and premium Connected Car Service. With the tiny adapter plugged into the OBDII port under your dash, a host of data about your vehicle and driving habits is accessible via your smartphone. Discover what those bothersome check engine light warnings mean. Keep track of business miles with ease. Program your smart thermostat to kick in when you get close to home. The list expands as the apps with which Automatic works continues to grow.
Check out even more vehicle data monitors.

Add parking assistance with FenSens' parking sensor
Integrating a traditional backup cam doesn't have a rep for being a quick installation. But FenSens offers an easy solution for the driver craving a little more assurance when they're in reverse. The FenSens FENV1 builds two proximity sensors into a rugged license plate frame that wirelessly communicates with your smartphone to tell you if something's in your path and just how close it is. The FENV1 only needs two AA batteries for power, so no wiring or drilling is required for installation. Just mount the license plate frame over your plate, pair the FENV1 with your phone, using FenSens' free app, and you're good to go.
Check out even more wireless backup solutions.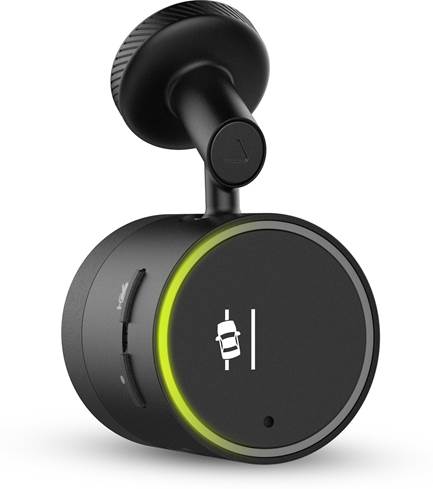 Add Alexa with Garmin's Speak Plus dash cam
Garmin packs a lot . . . A LOT . . . into their sleek, compact Garmin Speak Plus. Okay, here we go: it's a dash cam that records in HD; it's a co-pilot that provides lane departure, front collision, and speed camera alerts; it's a turn-by-turn navigator; and it's an Alexa-powered virtual assistant. With a Bluetooth® or wired connection to your car stereo system, you can conduct hands-free calls, stream music, set reminders, and even make dinner reservations, all with the power of your voice.
Check out even more Garmin gear.
More ways to update your vehicle
We can think of all kinds of ways to add more convenience to your older vehicle. If you're looking for inspiration, just give one of our advisors a call. Or explore our library of articles like the best backup cams this year article.