What are component car speakers?
And why do they sound so much better?
At Crutchfield, we've never settled for ho-hum car sound — and speakers firing at your knees leave a lot to be desired. For the best possible sound in your car, we recommend a component speaker system. Separate tweeters and woofers will mean a little more work on installation day, but years of enjoyment — thanks to the three big audio advantages of component speakers.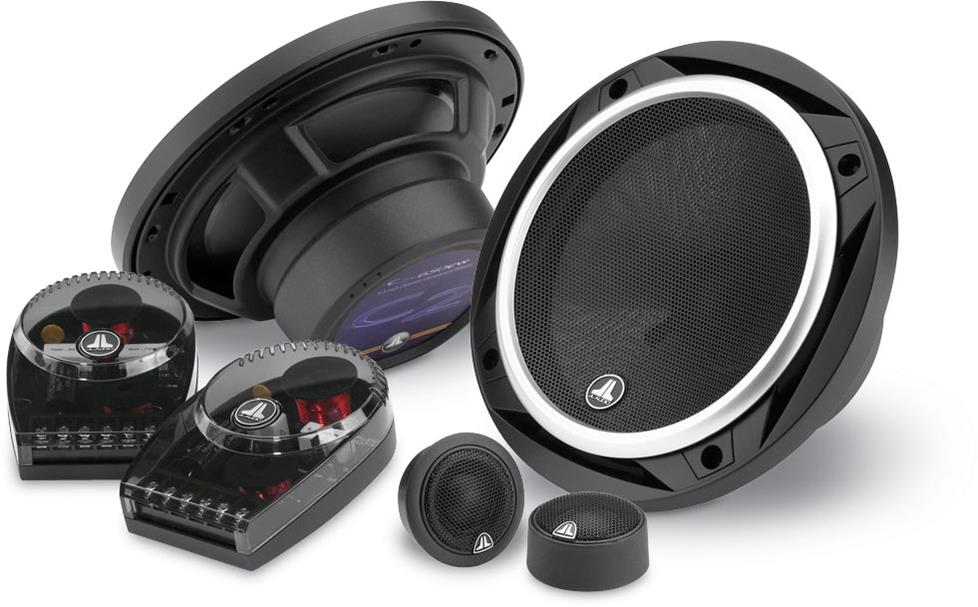 Why do you want separate woofers and tweeters?
Normal coaxial speakers, whether factory-installed or aftermarket, combine the woofer and tweeter into one speaker. It's a convenient way to get great sound from a single speaker opening, but the design of the woofer and tweeter are both compromised in this arrangement.
Component speakers separate the two drivers and introduce a crossover to let them each do their job better.
The basics of speaker placement

Tweeters go up high
Tweeters handle the delicacies of the high range. Since higher frequencies are more directional than lower, it's important to mount tweeters as close to the ear level of the listener as possible. That said, the tweeters should still be close to the woofers so that the different frequencies don't reach your ears at different times.
Crossovers hide away
Acting as traffic cop for the audio information coming from your amp or radio, external crossovers ensure that frequencies above a fixed point go to the tweeters, and those below go to the woofers. These little boxes can be securely tucked away wherever there's space in your doors or dash.
Woofers go down low
Your component woofers are usually mounted in your vehicle's factory locations, most likely in the doors. Free from any physical interference by the tweeters, the more resonant low frequencies will create a solid foundation for the detailed highs.
The three big benefits of component speakers
Installing component speakers in your car gives you sound that's better, higher, and wider.
Better tonal clarity
Thanks to the crossover networks, the woofers and the tweeters are freed up to do more for their assigned frequencies. A defined crossover point prevents each driver from stretching to play frequencies it can't really handle. With this new boost in clarity, you may be surprised by what's revealed in your music. Individual instruments stand out from each other with distinction, giving your music timbre and warmth.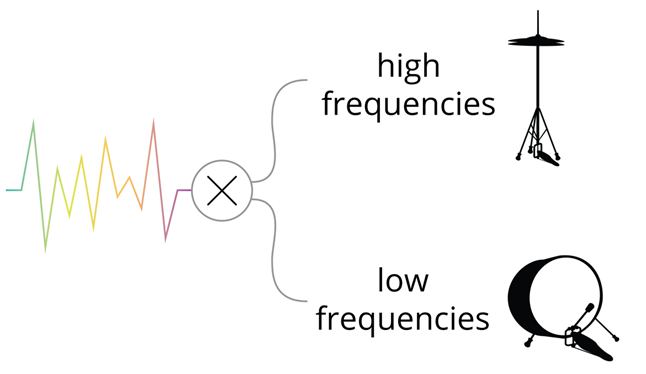 Better sound stage
If you've never experienced component speakers in the car and are accustomed to sound hovering like a fog below you, this might actually be the most noticeable adjustment. By elevating your tweeters to the dash, A-pillars, or sail panels of your vehicle, you're raising the stage, so to speak, so that your music sounds as if it's right in front of you, rather than by your knees or even behind you. You're one step closer to a more authentic audio experience.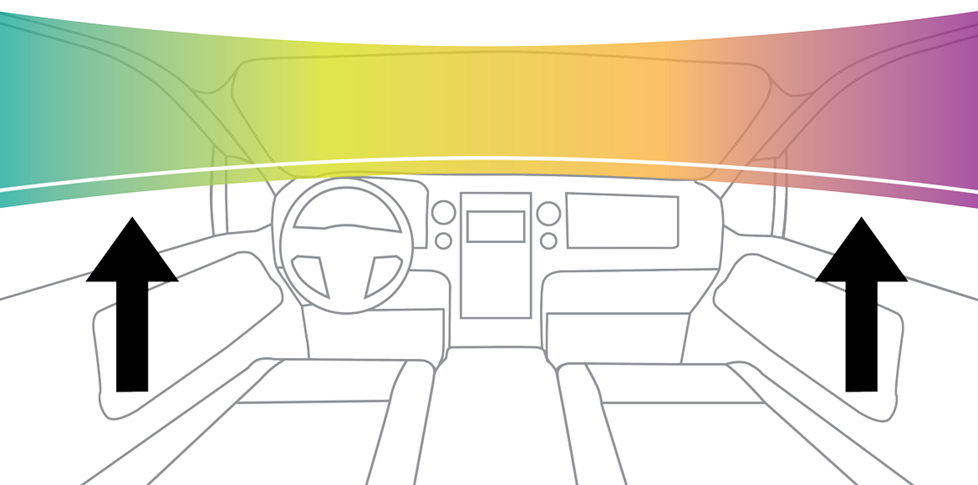 Better imaging
Once again, tweeter placement adds new dimension to your music. With a raised soundstage, tonal clarity, frequency separ­ation, and stereo separation, you'll experience more accurate imaging. Enjoy the thrill of spatially distinct instruments across your dash, as if the musicians were set up before you.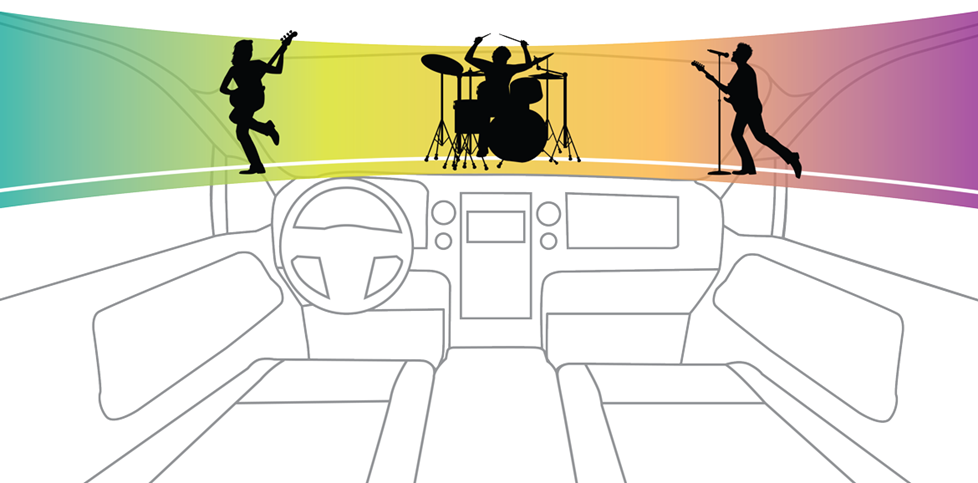 Add an amplifier to give them the power they need
Often, component systems are designed to handle higher amounts of power than their same-brand coaxial counterparts. They'll work fine when powered by an aftermarket stereo, but they'll really sound their best when powered by an external amplifier. Keep this in mind when you're planning your system.
If you don't intend to add an outboard amp, then make sure the component speakers are rated to perform well on just deck power.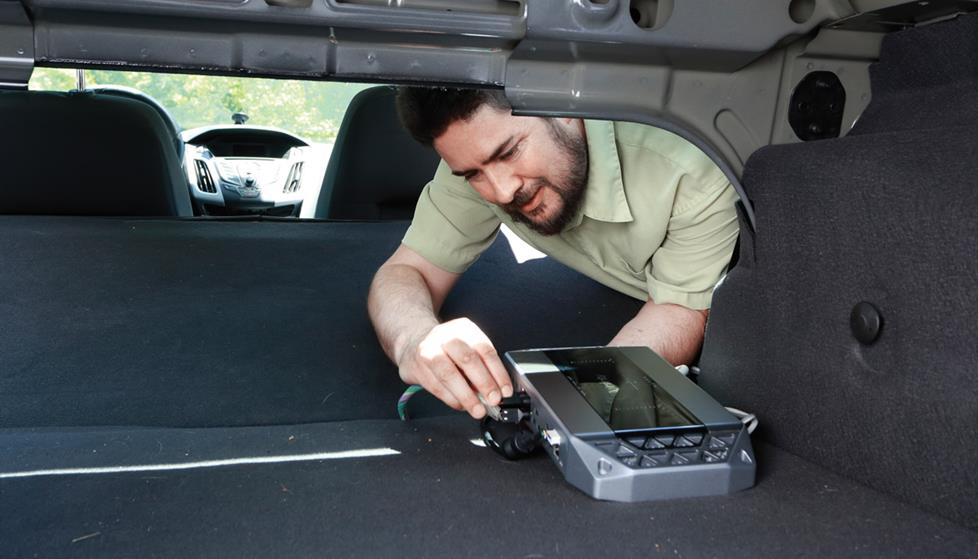 Installing component tweeters and the right fit for you
Check out these resources for installing component tweeters and how to get the best sound possible from them.
Our car speakers buying guide also goes into a lot more detail about how to choose the right speakers (whether a component system or coaxials) for your car audio system. Be sure to check it out. And then use our vehicle selector to find out which speakers will fit your car.
More questions about component speakers?
If you have any questions about your options, contact our advisors via phone or chat (found at the top of this page). They're here to help.