Best wireless headphones for TV
Enjoy shows and movies without disturbing others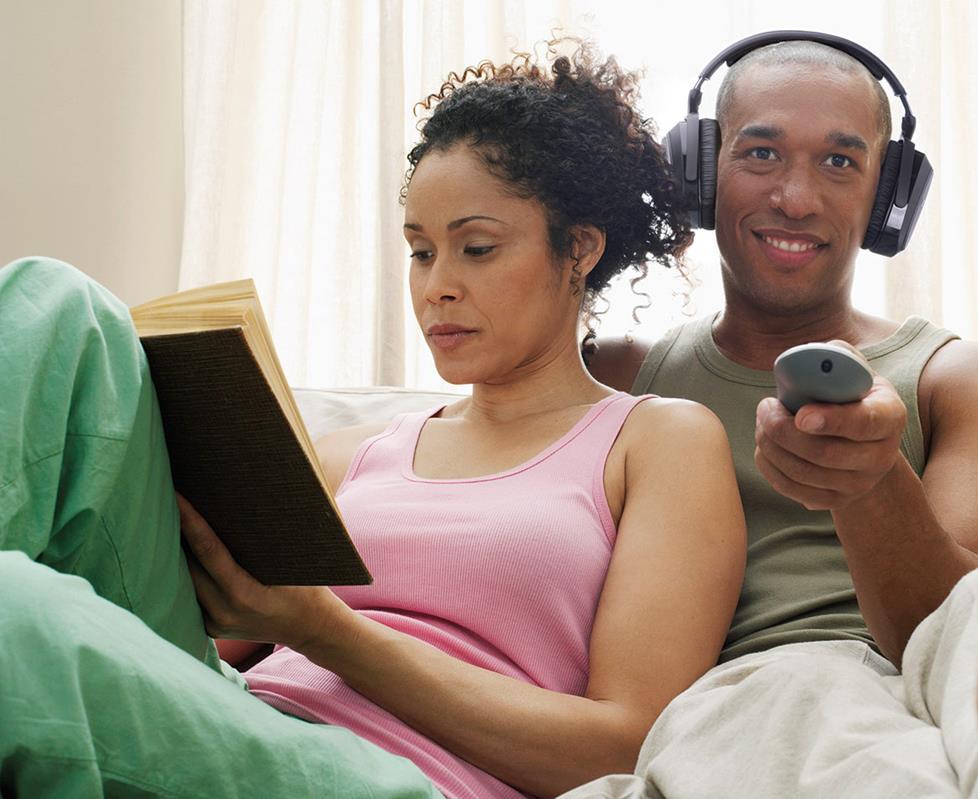 As TVs get thinner and thinner, so does their sound. There just isn't any room left over for decent speakers. One possible solution? A pair of wireless TV headphones. They're great for getting clear sound with a minimum amount of gear. Plus, they're excellent for when others in your household might not want to hear whatever you're watching.
Transmitter-based wireless headphones
Sennheiser makes the best wireless headphones for TV. They're easy to set up and use, they're comfortable, and there are different models tailored to different needs.
Unlike Bluetooth headphones, which don't work with most TVs, wireless TV headphones include a transmitter that connects to your TV or stereo system. The transmitter beams TV sound wirelessly to the battery-powered headphones, which have wireless ranges of 100 feet and up. Sennheiser's wireless systems deliver uncompressed audio to preserve all the details in movie and TV soundtracks.
I needed something for after 10 pm TV viewing. They work perfectly. Great sound, easy set up and use. The rest of the house can sleep peacefully without all the TV noise and loud commercials.

Customer review for Sennheiser RS 175 Wireless headphone with transmitter
Thrilling sound for late-night viewing
Sometimes you want to catch a late night ballgame, but loud announcers and crowd chants don't quite jibe with your family's sleep schedule. Sennheiser's RS Over-ear series let you keep an eye on your team or keep up with your shows, without disturbing others. They have oversized padding so you can comfortably binge-watch all night — and hear the excitement clearly.
"What did she say?"
Are you constantly rewinding movies and TV shows so you can catch key conversations? You're not alone. Sennheiser makes wireless TV headphones that target specific hearing issues. In the over-ear series, the RS 195 headphones have special presets for those of us who have trouble understanding shows or movies. On-ear buttons let you boost speech, suppress annoying loud noises, and compensate for quieter television scenes.
I have high frequency hearing loss and bought these so my wife could have the TV volume where she likes it…I've found that I can understand even soft spoken words without having to have the volume loud. I now enjoy watching movies again — even action flicks where the sounds go from very loud to just whispers.".

Crutchfield Customer review for Sennheiser RS 195 Wireless headphones and transmitter
The more compact Sennheiser SET 840 TV includes an in-ear headset and are a popular choice for folks who have hearing problems. Or you can get the Flex 5000 wireless system, which lets you plug in your own headphones. Both are dialed in to improve the sound of speech and include a large volume dial. They also feature balance controls, so you can adjust the amount of sound delivered to your left or right ear.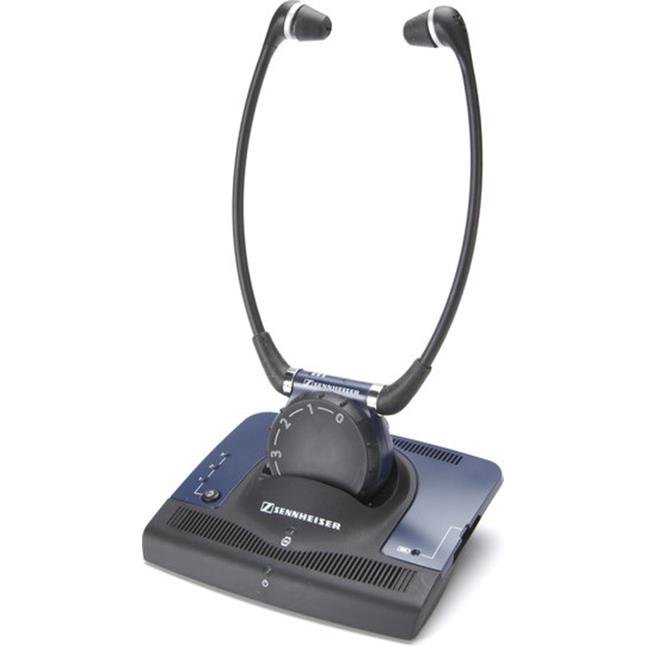 Sennheiser's SET 840 wireless TV headphones are a great choice for folks who are hard of hearing.
More movie effects and atmosphere, less gear
If you want to hear cinematic sound — whispered dialogue, drama-building musical scores, explosive sound effects — wireless headphones are a cost-effective alternative to a home theater system. Plus, they take up very little space. The Sennheiser RS 175 even offers "surround" modes, for a more immersive listening experience. You can also purchase a separate headset, so two people can enjoy the same movie or show from a single receiver.
Don't forget the music
We'd be remiss to talk about headphones without mentioning music. When you're not watching the tube, Sennheiser's wireless TV headphones are great for tunes, too. And with such a large wireless range, you can roam around the house and do chores while you listen. The RS 185 headphones are actually made with music in mind. They feature an open-back design and deliver natural, full-bodied acoustics. We don't recommend these if you're listening in a room with others as the open-back design lets in more external sound.
Single-cable connection
No matter which headphones you choose, you can connect the transmitter to your TV, cable box, or stereo pretty easily. It typically only takes one wire. All of Sennheiser's wireless TV headphones include miniplug or RCA connection cables. Most of the RS series transmitters also connect using the included optical digital cable. Check your TV's output connections and manual before buying, or give us a call for one-on-one help from our advisors.
Simply connect the included cable to the RS series transmitter's "Optical in" and the other end to the "Optical out" of your TV, receiver, or stereo
Can you use Bluetooth® headphones to watch TV?
Our customers often ask us how to use wireless Bluetooth headphones to watch TV. The Soundcast VGtx transmitter may be your solution. It connects to your TV or sound system and sends audio signals wirelessly to your headphones.
We've offered Bluetooth transmitters in the past, and while they got the job done, they had their limitations. What sets the VGtx apart is the improved Bluetooth chipset and larger antenna. You get a much faster, stronger signal with up to 150 feet of wireless range to move around in.
Other Bluetooth headphone solutions
Also, some TVs have built-in Bluetooth transmitting capabilities. They will deliver wireless audio to any pair of Bluetooth headphones.
Another alternative is to use Bluetooth headphones with the latest Apple TV. This is a good choice for "cord-cutters" who watch most of their shows and movies on streaming services rather than traditional cable.
For more info on Bluetooth headphones, check out our Wireless Bluetooth headphone buying guide.