Wireless microphones buying guide
For musicians, public speakers, pastors, and anyone else who wants to move around while performing
Wireless microphone systems give you more flexibility in your performance. But a quick glance at the wireless microphone systems and components available can be confusing. With these guidelines and tips, you'll be ready to make a smart choice when purchasing a wireless system.
Wireless microphone systems come in a variety of form factors. All consist of the same three parts:
Microphone
Transmitter
Receiver, which plugs into a PA system, mixer, or recording equipment
Handheld microphones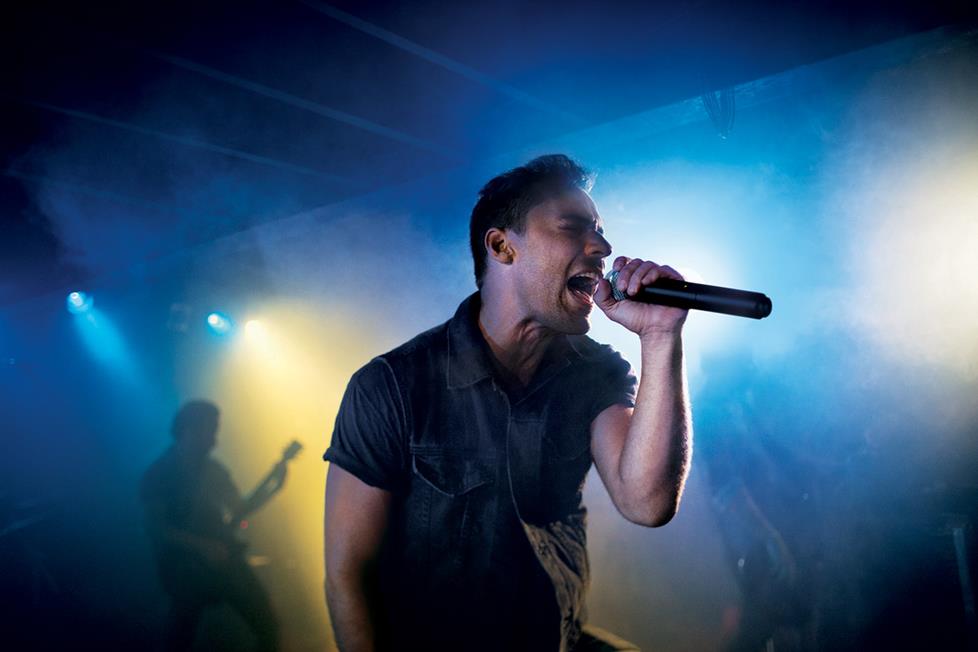 Great for:
Singers, presenters, and lecturers who need to move about. Handheld mics are the simplest type of wireless mic. This makes them especially well-suited for business meetings, seminars, and classroom lectures.
They're useful for Q & A sessions with audiences. You can pass the mic to the next questioner to keep things moving. For larger audiences, two mics are even more effective. One mic can be passed while the other is in use, further saving time.
Wireless configuration:
Handheld mics have their transmitters built into the body of the mic. Some systems come with two mics that transmit to the same receiver.
Shop for handheld wireless mics
Lavalier microphones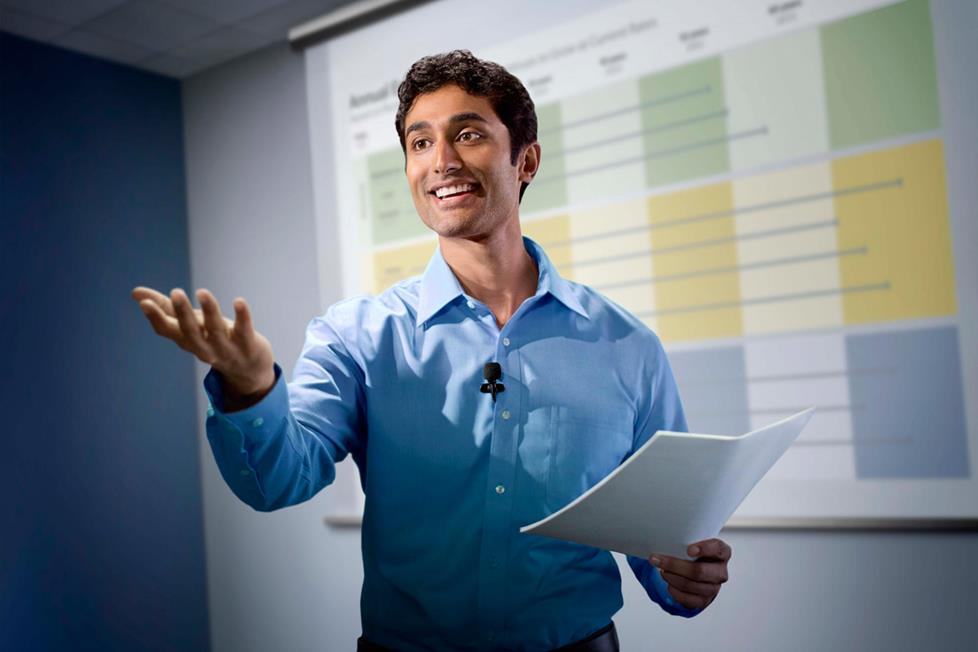 Great for:
Lecturers, teachers, meeting leaders and others who use their hands when they address their audience. The mic clips to a lapel or collar. Lavalier mics work best for speech, rather than singing. Because of their small size, lavaliers are often used for video work.
Wireless configuration:
The lavalier's transmitter is in a body pack that clips on a belt or pocket. It's connected to the mic via a thin cable.
Shop for wireless lavalier mics
Headset microphones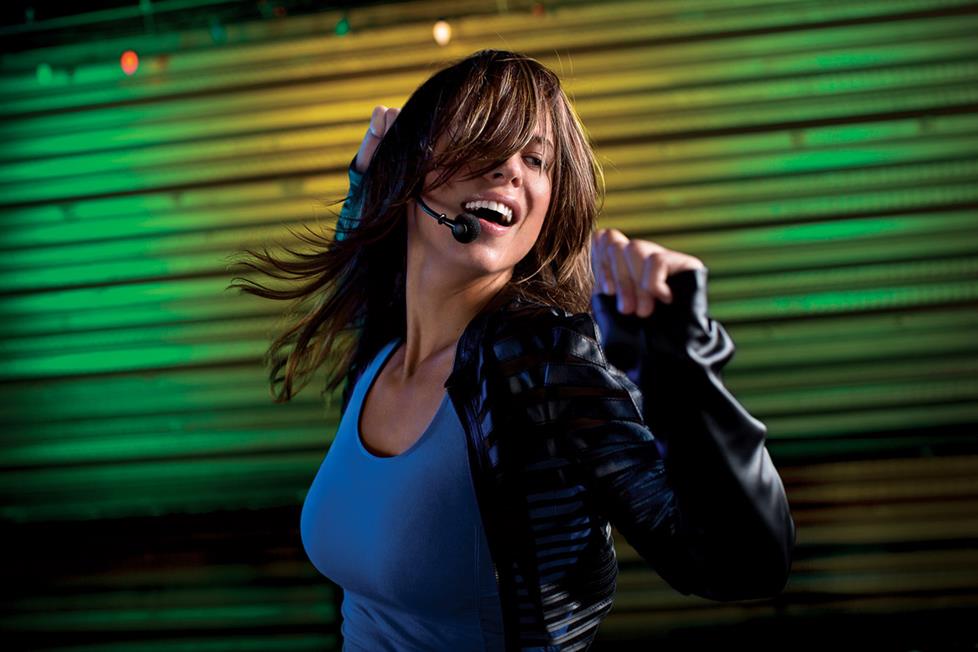 Great for:
Singers, dancers, and theater actors who need full freedom of motion. Headset mics are a better choice than lavalier mics for active users. The headset clips behind the ear and positions the microphone close to the mouth.
A lavalier clips to clothing, and can pick up rustling fabric if the person moves around too much. Headset mics don't have those issues, making them ideal for theaters and concerts. Plus, the mic assembly is so small it is virtually invisible at a distance.
Wireless configuration:
The transmitter for a headset mic is part of the ear clip. A thin, pliable wire runs from the ear clip to the tiny mic.
Shop for wireless headset mics
Technical considerations
There are other aspects about wireless microphones that can affect your selection.
Analog vs. digital transmission
Analog transmitters are best for systems that use a large number of wireless mics simultaneously, such as a theater performance. Analog mics have a wide range of frequencies available, so many of them can transmit without interfering with each other.
Digital transmitters are best if you're only using one or two mics. Digital signals are cleaner than analog siganls, and have a better dynamic range.
Fixed frequency vs. frequency agile mics
Fixed frequency mics are programmed to operate in a single frequency or channel. They're ideal for venues with a permanent or semi-permanent sound installation. Because the frequencies are already programmed, the mics are operational as soon as they're turned on.
Frequency agile mics are those that can search for an open frequency to use. These types of wireless mics are ideal for performers who play in different venues. Each location can be using a different frequency for their in-house system. A frequency agile mic ensures your system will operate in many different places.
Single vs. dual channel mics
Most wireless mics applications only require a single mic. For those uses, a single channel mic system is fine.
A dual channel system lets two mics send to the same receiver box. Inside the box is a receiver for each mic. This saves space, as two single channel systems would need a separate receiver for each mic.
Rack mounted receivers
Rack mounts are a great option for venues and performers. For a venue, rack mounts are an easy way to keep gear secure. For traveling performers (such a band), rack-mounted receivers mean less set-up time. Rack-mounted gear can be moved with many of their wired connections in place. Plus, the rack can help protect the gear from damage.
Removable antennas
Removable receiver antennas should be a consideration for traveling systems. Antennas that only fold down can be snapped off in a move. Removable antennas remove that possibility.
Space considerations
The distance from the transmitter to receiver affects signal reception and quality. It's important to get a system with an adequate transmission range for your space.
Signal path obstructions, such as support beams, can affect reception. It's best to have a clear line-of-sight from transmitter to receiver
Frequency bands
You usually can't mix and match wireless mics and receivers. If you want more than one wireless mic in your system, they all need to be the same brand and model.
The FCC 600MHz spectrum auction
You may hear something about the FCC's spectrum auction. Frequencies in the 600MHz band were reassigned to digital TV stations and mobile data providers. This transition began in April 2017, and will continue through July 2020. The reassignment affects wireless mic systems operating in 616-653MHz and 663-698MHz. As each area switches over, these systems will be prohibited from use.
What does that mean for wireless mic systems?
If you're purchasing a new system, there's no need to worry. Manufacturers only offer systems operating in the new legal bandwidths. The change won't affect any system you buy from Cruchfield.
If you already own a system, check its frequency range. You can find that spec either in the owner's manual or on the system's receiver. If you purchased your system several years ago, there's a good chance you'll need to upgrade.
Shure will let you trade in your eligible system for a rebate towards your purchase of a new system. The rebate program runs from April 17, 2017 until April 30, 2018. Learn more about the spectrum auction by watching the video below.