Installing an amp on a boat: running power and ground wires
It's simple — just run the wires to the battery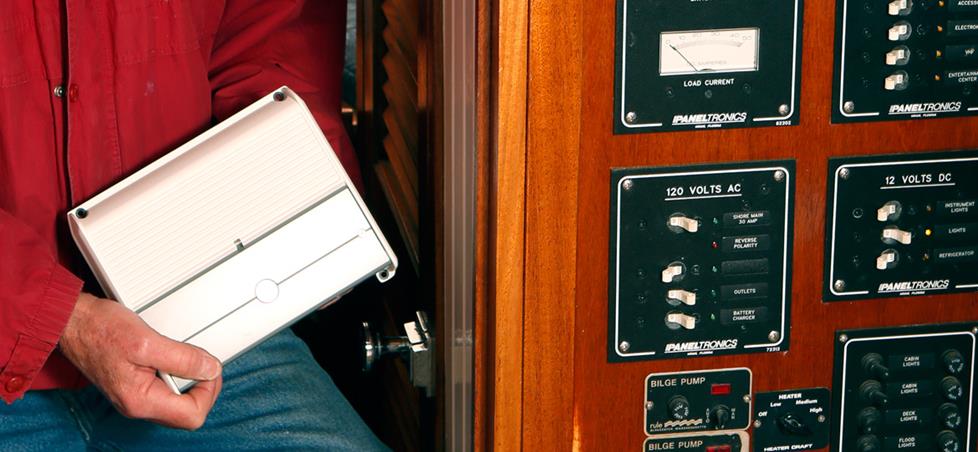 "Where the heck do I ground this thing?" I can neither confirm nor deny that I said something to that effect the first time I installed an amplifier on a boat.
Boats are not the same as cars
You see, I was used to installing amps in cars, and when you do that, you run power wire directly to the car battery, and secure the ground wire to bare metal somewhere on the vehicle's chassis. But on a vessel made primarily of fiberglass and wood, this just isn't an option.
[Give your boat's stereo system a power boost it needs with a new marine amplifier]
The ground wire goes to the battery
Luckily, the solution is simple: you run both wires directly to the battery. Well, to the secondary battery, that is. All boats will have a primary battery for ignition and critical electronics, and a second battery for everything else that needs power. "Everything else" includes your stereo system.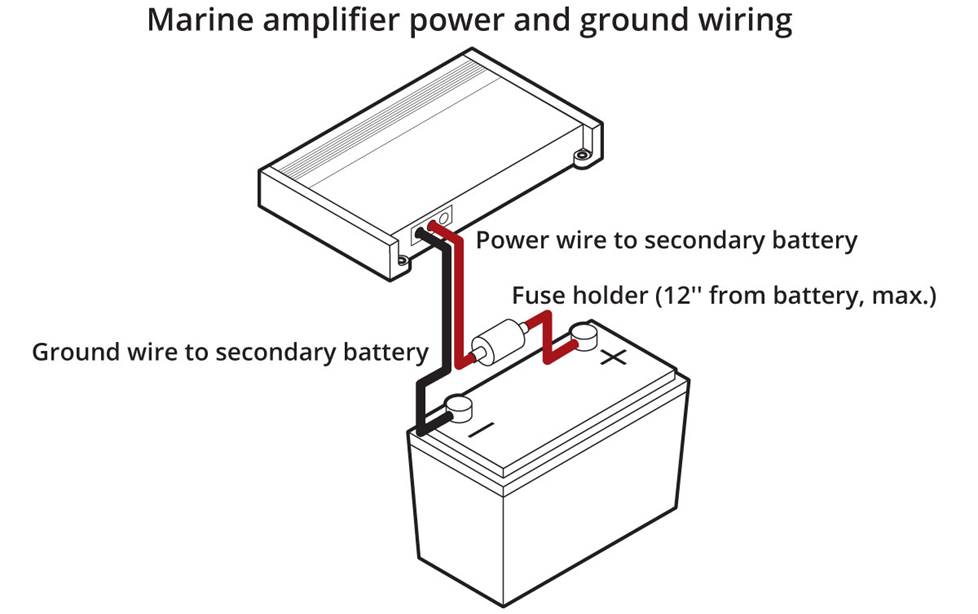 So just like with automotive applications, you connect the power wire directly to the positive battery terminal, and include a fuse and fuse holder no more than 18" from the battery. But unlike a car, instead of hunting for a factory bolt that touches bare chassis metal, you simply run the ground wire along the same path and attach it directly to the negative battery terminal. Finish the signal and speaker wiring, mount the amp, and you're ready to rock.
[Check out our selection of marine-rated wiring for your amps and speakers]
Crutchfield — we're here to help
If you're on the fence about whether or not your boat needs an amplifier, read our Marine Amplifier Buying Guide for more information. If you're new to the idea that your boat can have a great-sounding stereo system or aren't sure what your options are, take a look at our library of marine audio articles.
And remember, when you buy your gear from Crutchfield, you get free lifetime tech support. Over the phone, our Virginia-based techs can offer you the guidance you need to successfully install your new gear on your boat.