About the Dyson V11™ Torque Drive
Serious cleaning power
Every time I think Dyson has reached peak power and efficiency in vacuum technology, they come up with something new. The Dyson V11 Torque Drive cleaning head is a powerful, versatile tool that makes short work of spills, allergens, and pet hair anywhere they might occur.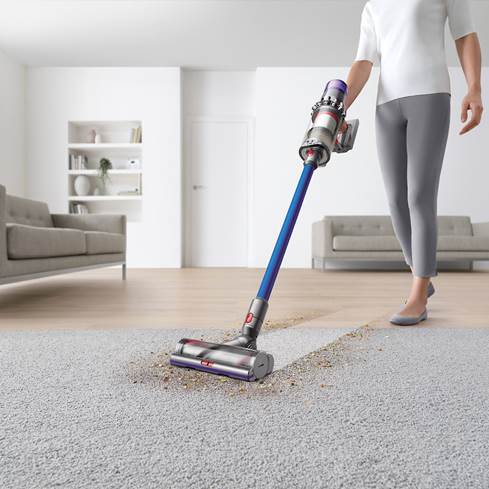 The Dyson V11 Torque Drives's cleaner head cleans carpet and hard wood floors.
Serious cleaning power
Every time I think Dyson has reached peak power and efficiency in vacuum technology, they come up with something new. The Dyson V11 Torque Drive cleaning head is a powerful, versatile tool that makes short work of spills, allergens, and pet hair anywhere they might occur.
It's Dyson's most powerful cordless vacuum yet, thanks to the Dyson digital motor V11, and the ultra-efficient torque drive cleaner head. The Torque Drive's fully sealed filtration system traps 99.97% of microscopic particles, so you and your family can breathe easy.
Efficient power usage
The V11 Torque Drive is powered by a seven-cell nickel-cobalt-aluminum battery that provides up to 60 minutes of powerful suction (35 minutes when using the motorized cleaning head). A three-position switch lets you choose the right amount of power required for the job at hand.
Handy LCD screen
The V11 Torque Drive has a built-in LCD screen that lets you choose between three primary power modes: eco, auto, and boost.
The screen also offers real-time system performance monitoring. It will remind you when it's time to perform maintenance on the filter. And when a blockage is detected, it will show you a video of the clog location and how to clear it.
Great for the home and the car
The V11 Torque Drive functions as both a stick vacuum and a handheld portable unit. Because it's totally cordless, it's an awesome car vacuum. It makes short work of dirt, pet hair, and even rogue French fries.
The V11 is also nice for the hard-to-reach areas above window sills and underneath furniture. The included docking station mounts to the wall for convenient charging and storage.
Included tools
Dyson included some accessories to help you clean in hard-to-reach parts of any room.
The combination tool is convenient for picking up messes quickly on varying surfaces
The crevice tool gives you a little extra length to help clean gaps between furniture or similar spaces
The mini motorized tool is your best friend for picking up pet hair and ground-in dirt
The mini soft dusting brush helps clean surfaces that need a lighter touch, like computer screens and window blinds
On the flip side, the stubborn dirt brush is your best friend for hard-to-clean messes
Wherever you need to clean, Dyson has an attachment that can help.
READ LESS
Product highlights:
high-performance rechargeable handheld/stick combo vacuum cleaner
full-color LCD screen displays:

current power mode and remaining battery life
real-time monitoring of system performance
filter maintenance reminders
video of where blockages are detected and how to clear them

three cleaning modes (eco, auto, and boost) balance battery usage and cleaning power
ultra-efficient torque drive cleaner head

integrated digital motor spins brush bar up to 60 times a second
stiff nylon bristles deep-clean carpet
carbon fiber filaments capture fine dust on hard floors

fully sealed filtration system traps 99.97% of microscopic particles
deep cleans carpets, hardwood floors, and upholstered furniture
cord-free design makes moving from room to room easy
includes quick-release combination tool, crevice tool, stubborn dirt brush, mini soft dusting brush, and mini motorized tool
seven-cell nickel-cobalt-aluminum battery delivers up to 60 minutes of power
converts to a handheld vacuum for quick clean-ups or use in the car
monitors and reports system performance in real time
acoustically engineered to absorb vibrations and dampen noise
includes a wall-mount for easy storage and charging
easy-empty bin helps keep dust down and your hands clean
Dimensions and warranty:
bin volume: .2 gallons
50-11/16"W x 10-5/16"H x 9-7/8"D
weight: 6.68 lbs.
warranty: 2 years
MFR # 268731-01
What's in the box:
Dyson V11™ Torque Drive owner's manual
Dyson V11 Torque Drive (Nickel/Blue) cordless vacuum head
Wand
Charging Dock cradle
Charging dock wall mount
Two 2" self-tapping screws
2 Plastic wall anchors
High Torque Cleaner Head
Combination tool
Crevice tool
Stubborn dirt brush
Mini Motorized Tool
Mini soft dusting brush
Wand-mounted attachment holder
AC Battery Charger with attached 6' DC output cord (DC output: 30.45V 1.1A)
Operating Manual
Charging Dock Installation sheet
Activate Your Warranty
Envelope
We don't have any reviews, yet.
Submit a review and then enter to win a $350 rewards card.
Be the first to review this product
Thanks for submitting your review
Most reviews are processed and published within 5 business days. You will receive a confirmation email once your review has been published.
Customer photos
More details on the Dyson V11™ Torque Drive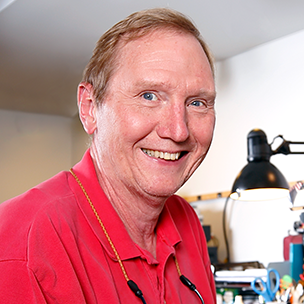 Researched by Crutchfield's

Mark G.
Product Research
Features
Overview: The V11 Torque Drive is the latest cordless stick vacuum cleaner from Dyson that is designed to deep clean your home. It is powered by the Dyson digital motor V11, which delivers twice the suction of any cord-free vacuum (ASTM F558-tested at the cleaner head). The V11 Torque Drive features an LCD screen on the back of the motor that shows the remaining run time in each power mode, filter and clog warnings, and a switch for selecting operating modes. It has a clear 0.2 gallon dust bin to capture dust, dirt, and microscopic particles. The V11 Torque Drive weighs only 6.68 pounds, and is powered by a 25.2 volt, 3600mAh rechargeable battery. It comes with six attachments and a charging dock, and is covered by a 2-year limited warranty.
Digital Motor V11: The Dyson Digital Motor V11 rotates at up to 125,000 rpm to generate 20% more suction power than its predecessor, the Dyson Cyclone V10 vacuum. It features a new triple diffuser to streamline airflow and reduces turbulence and noise. Dyson's patented cyclone technology generates forces in excess of 79,000g in its 14 cyclones to pull microscopic particles into the bin. The air accelerates from 45mph to 120 mph inside the cyclones as it reaches the narrowest points to create the centrifugal forces to capture fine particles.
Performance Monitor/LCD Screen: The Dyson V11 Torque Drive internally monitors its performance 8,000 times per second and reports the results in real time on the unit's LCD screen. The display shows the selected cleaning mode, and the remaining run time for that mode, taking into account the attachment you're using and the type of floors you're cleaning. The LCD screen also reminds you when it's time to clean the filters to keep the vacuum working at optimum efficiency. If a blockage occurs, the screen will indicate the location of the blockage, and how to clear it.
Dynamic Load Sensor (DLS): The new High Torque cleaner head has a built-in digital motor that spins the brush bar up to 60 times per second. Dynamic Load Sensor (DLS) technology intelligently controls the motor position 360 times a second to detect brush bar resistance (such as when you move from a hard floor surface to carpet) and automatically change the motor speed. This technology is only available in the Auto operating mode.
Operating Modes: The V11 Torque Drive features three cleaning modes that are optimized for a variety of tasks. A single switch on the back lets you easily switch between modes:
Eco: The Eco mode is for light dusting, particularly on hard surfaces. It is the lowest setting with the longest run time (up to 60 minutes).
Auto/Med: When the High Torque Cleaner Head is attached, you can activate the Auto mode, which uses Dynamic Load Sensor (DLS) technology to automatically adapt the power between carpets and hard floors. This gives you the optimum balance for cleaning all types of floors. When not using the High Torque cleaner head, the Auto mode is replaced by the Medium mode for all other attachments.
Boost: The Boost mode is the highest power mode, designed for short bursts, to get ground-in dirt and most difficult cleaning jobs. Boost mode provides the shortest run time.
Battery: The V11 Torque Drive cordless vacuum is powered by a new 25.2 volt 3600mAh Lithium-ion rechargeable battery. It has 7 cells which allows it to run at a higher voltage and generate more power. The battery fully charges in approximately 4.5 hours. A series of three LEDs indicate the level of battery charge, both as you're charging it and cleaning with it. The unit can be docked in the charging dock or connected directly to the AC adapter.
Note: The use of motorized attachments decreases battery life more quickly.
In-line Design: The Dyson V11 motor, bin, and cyclones are all aligned into a straight line from the cleaner head to the cyclones. This is the most efficient path for the airflow, providing maximum suction.
Filtration: The machine is equipped with an airtight gasket around the cyclone assembly, and an advanced filter with a high-quality rubber seal to prevent dust, bacteria, and allergens from leaking back into the air. The vacuum filters particles as small as 0.3 microns, retaining 99.97% of the dust it collects, and expelling cleaner air.
Balanced Cleaning: The V11 Torque Drive is easy to use because it offers balanced cleaning, whether you're cleaning the floor or above the floor. The center of gravity is located towards the grip, which makes it easy to move the cleaning nozzle where it needs to go, especially when cleaning up high. When the motorized floor tool is attached, more weight is distributed toward the floor, giving you more balance as you maneuver the cleaning head around obstacles on the floor.
Dirt Ejector: The unit has a clear dirt bin with a volume of 0.2 gallons (1.6 pints). When the debris in the bin reaches the MAX level, it can be easily emptied. Pressing down a red lever releases the bin, allowing it to slide away from the center shaft. The door on the bottom of the bin opens to eject the dirt. Once emptied, the door and bin slide and click back into place.
Washable Filter: The Dyson V11 Torque Drive has a single washable lifetime filter that easily twists off of the top of the motor for removal. It is recommended that the filter be washed with cold water at least once a month. It should be allowed to completely dry over a 24 hour period before reusing.
Docking Station: The V11 Torque Drive comes with a convenient, wall-mountable docking station. The included power supply plugs into the docking station, so the battery is being charged whenever the unit is docked. The Charging Dock also has convenient slots for handy tool storage.
Blockage Indicator: The vacuum can detect if there is a something blocking the airflow through the machine. The LED screen will indicate when a clog is detected, the location of the blockage, and how to clear it. When this occurs, you should shut off the machine and clear the blockage.
Attachments: The Dyson V11 Torque Drive comes with six attachments and a 27-3/16" extension wand. The unit can be used as a handheld vacuum for dusting, upholstery, or quick cleanups. Add the wand for floors, carpets, and for vacuuming blinds, walls/ceilings, and high or hard-to-reach areas. The V11 Torque Drive includes the following attachments:
High Torque Cleaner Head: The High Torque cleaner head is designed for carpets and hard floor surfaces. The stiff nylon bristles remove ground-in dirt from carpets, while the soft carbon fiber filaments remove fine dust from hard floors. The motorized cleaning head drives the bristles deep into the carpet for better results. DLS technology intelligently adapts the suction to deep clean carpets, while extending run time on hard floors. The bristles cover the nearly the full width (9") for edge-to-edge cleaning. The head is only 2-1/2" high which gives good clearance under furniture.
Mini Motorized Tool: The Mini-motorized tool is ideal for removing pet hair and other debris from small areas (stairs) and fabrics (chairs, sofas, upholstery). The powered mini-roller is 4-3/4" wide, and is equipped with carbon fiber bristles.
Combination Tool: The non-powered Combination Tool is ideal for quick cleanups, and can be used with or without the extension wand. It has a 2" x 1" nozzle with long bristles you can slide and lock into place when needed. The nozzle and bristles are at a 45° angle for better coverage.
Crevice Tool: The non-powered Crevice Tool allows you to get into narrow areas. The nozzle is 9-3/4" in overall length, with the last 7" narrowing down to 11/16" wide.
Stubborn Dirt Brush: The Stubborn Dirt Brush has stiff 3/4" nylon bristles to help dislodge dirt from floors and furniture. The brush is 3-1/4" x 1-5/8", and is non-powered.
Soft Dusting Brush: The Soft Dusting Brush features soft 1" bristles that are angled for wider coverage. This attachment is ideal for cleaning delicate electronics such as computer keyboards or TV screens, or dusting fine furniture.