About the Bose® noise-masking sleepbuds
A new approach to better sleep, from Bose®
When I'm traveling, I can never get a good night's sleep. No matter how nice the hotel is — or how thick the walls are — I'm startled awake by loud, annoying noises at all hours. Guests stomping down the hall, traffic outside, someone moving a piano in the room above me (or whatever they are doing up there)...it all keeps me up at night. Judging by the buzz around the Bose noise-masking sleepbuds, I am not alone.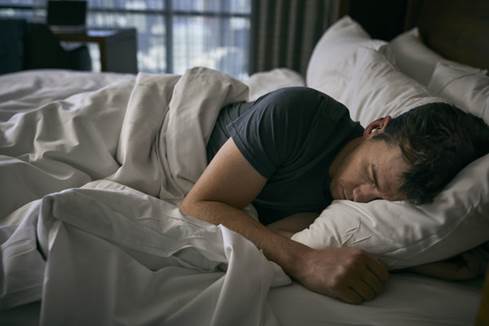 The Bose® noise-masking sleepbuds drown out loud disruptions with peaceful sounds that help you sleep.
A new approach to better sleep, from Bose®
When I'm traveling, I can never get a good night's sleep. No matter how nice the hotel is — or how thick the walls are — I'm startled awake by loud, annoying noises at all hours. Guests stomping down the hall, traffic outside, someone moving a piano in the room above me (or whatever they are doing up there)...it all keeps me up at night. Judging by the buzz around the Bose noise-masking sleepbuds, I am not alone.
Bose developed these comfortable, truly wireless in-ears specifically to deliver soothing, noise-neutralizing sounds while you rest or sleep. And for the first time ever, the company crowd-funded their research — to much fanfare. Bose wanted this product tested by as many people as possible, to ensure they had a successful and state-of-the-art sleep aid.
Bose knows you need your ZZZ's
We all know the importance of sleep, so I won't rehash everything here. But basically, lack of sleep doesn't just adversely affect your focus and performance the next day — there are also long-term health implications. Yet despite everything that we read and hear, most of us still don't get our recommended 7-8 hours.
To help solve this important problem, Bose developed a plan to attack sleep's arch-nemesis — noise. Bose's noise-cancelling headphones are legendary, so it's a topic their experts were well-equipped to tackle. The sleepbuds can counteract disturbances like car horns, barking dogs, or snoring family members — all notorious for keeping you up at night.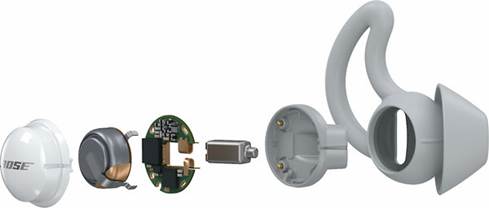 This exploded view shows the tiny parts at work — including a micro-sized battery, special noise-filter, and memory chip filled with noise-masking sounds.
How the sleepbuds work
If you're keeping something in your ear overnight, you want it to be as small and unobtrusive as possible. The Bose engineers were extremely conscious of this — and created the smallest product they've ever made. They only selected miniscule parts that were necessary and effective for the task at hand.
Tiny, specially designed noise filters are the first line of defense against nighttime racket. Next, a built-in memory chip delivers a preloaded selection of sounds that are engineered to drown out the remaining noise. These gentle sounds are designed to fade from your attention as you doze off.
Full control with an app on your phone
You can pick which soothing sound you'd like to hear by downloading the Bose Sleep app to your Apple® or Android™ device. There are two categories to choose from: the sounds designed for noise-masking and a list of other sounds for relaxation.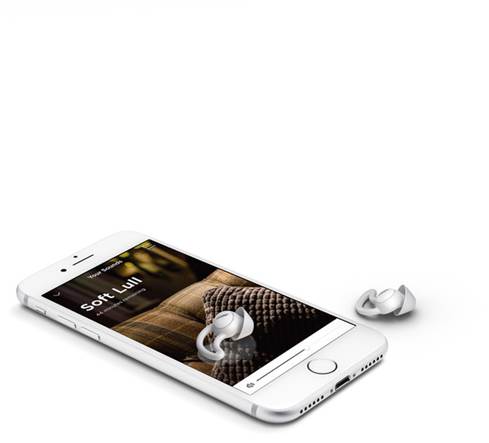 Choose and control everything from your phone with the free Bose Sleep app.
The app also lets you control the volume, and how much external sound you want to allow through. Bose claims that most bedroom noise can be rendered completely inaudible depending on what you select. You can also control how long you want the sound to play, and even set a wake-up alarm — all through the app.
StayHear®+ ear tips and charging case
It takes a special type of ear tip to stay put — and stay comfy — while you rest your head on a pillow all night. So Bose included three sizes of their StayHear+ ear tips. They feel extra soft and avoid unpleasant pressure points, plus they have stability wings to keep them in place if you move around in your sleep.
Included charging case
Inside each sleepbud, there's a tiny rechargeable silver-zinc micro-battery like the ones used in hearing aids. They offer about 16 hours of use on a single charge — or about two good nights of sleep. When they need more juice, just snap the earbuds into the included charging case.
This small case itself packs enough power to fully recharge the sleepbuds when you're on the go.
READ LESS
Product highlights:
100% wire-free earbuds that aid sleep

no connecting cord between left and right
extra-compact, lightweight design

passive noise-isolating filters help reduce loud sleep disturbances
built-in memory chip plays soothing, noise-masking sounds
built-in Bluetooth for connecting to your phone or mobile device

will not stream music or other audio from your device
Mobile App and Sound Details:
free Bose® Sleep app for Apple and Android lets you choose and control your sounds

app is required to use the sleepbuds

choose from sounds designed to relax or sounds designed to mask external noise

noise-masking sounds have matching frequencies that cover up sleep-disturbing noises
noise-masking sounds include Waterfall, Ocean Waves, Soft Lull, and more

control volume of noise-masking sound and level of audible external noise
set sleep timer on sound so it will stop automatically
set wake-up alarm and choose from a selection of wake-up sounds
Charging Case, Accessories, and General Info:
three sizes of soft silicone StayHear®+ tips provide a comfortable fit

flexible wings keep earbuds secure during sleep or rest

built-in rechargeable battery offers up to 16 hours of use
included carrying case banks up to 16 hours of power to wirelessly recharge headphones

USB cable included for charging case

protective cloth carrying pouch
warranty: 1 year
MFR # 785593-0010
What's in the box:
Bose® noise-masking sleepbuds owner's manual
Pair of Noise-masking in-ear sleep buds (white)
3 Pairs of white StayHear+Sleep ear tips (1 pair installed)
Portable charging case
39" USB charging cable (Type A USB on one end and Micro-B USB on other end)
AC adapter with Micro USB port (DC output: 5V 1.6A)
Storage pouch
Quick Start Guide
Important Safety Instructions
Bose® noise-masking sleepbuds reviews
Average review:
Thanks for submitting your review
Most reviews are processed and published within 5 business days. You will receive a confirmation email once your review has been published.
Customer photos
More details on the Bose® noise-masking sleepbuds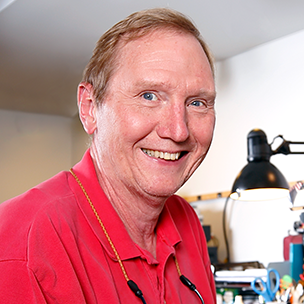 Researched by Crutchfield's

Mark G.
Features & specs
General
Fit Style
True Wireless
Earcup Type
Closed
Earcup Width x Height
1.069" x 1.053"
Noise-canceling
Yes
Bluetooth
Yes
Mic For Taking Calls
No
Voice Assistant Access
Amazon Alexa
No
Google Assistant
No
Siri
No
Connectors
3.5mm
No
1/4"
No
Lightning
No
4.4mm balanced
No
XLR4 balanced
No
2.5mm
No
Other
None
Specs
Frequency Response
Not Given
Sensitivity
Not Given
Impedance
Not Given
Weight
0.162 ounces
Cord Length
N/A
Parts Warranty
2 Years
Labor Warranty
2 Years
Product Research
Features
Overview: The Bose noise-masking sleepbuds are unique in-ear headphones that are designed to emit soothing sounds that help you go to sleep. The sleepbuds are truly wireless. There are no connecting wires whatsoever, just two independent ear buds that stay comfortably in place. The sleepbuds are smaller than other wireless earbuds, making them comfortable even for side-sleepers. Each lightweight sleepbud weighs only 0.081 ounces. Using the exclusive Bose Sleep app on your smartphone or tablet, you can choose which soothing sounds you want to hear, control the volume, and set a wake-up alarm. The Bose noise-masking sleepbuds include 3 pairs of StayHear+ Sport eartips, a metal charging case, and a USB charging cable.
Charging Case: The tiny sleepbuds contain rechargeable silver-zinc batteries, which give you approximately 16 hours of battery life on a full charge. When you're not using the sleepbuds, they should be returned to the included charging case. The charging case has its own built-in 80 mAh rechargeable battery that will charge the sleepbuds when they are placed in the case. When you place the ear buds in the case, the charging pins are aligned and charging begins. Strong magnets hold the ear buds in place on the contacts. The sleepbuds take up to 8 hours to reach a full charge. The case, without the sleepbuds, charges in approximately 3 hours. Fully charged, the case provides one additional full charge to the sleepbuds. You can view the battery level of the sleepbuds on the Bose Sleep app while in use, or on the charging case. A 5-segment LED charge level meter for the case can be found behind the sliding lid.
StayHear+: The Bose noise-masking sleepbuds come with three pairs (Small, Medium, Large) of StayHear+ ear tips. The ear tips are designed to spread contact evenly within your ear canal to create a good seal, and to help hold them in place. The fin conforms naturally to the shape of the upper ridge of your ear to hold them into place so they don't fall out.
Bluetooth: The truly wireless sleepbuds connect to your smartphone or tablet via Bluetooth. There are no connecting cords to snag or get in your way as you move throughout the night. The sleepbuds turn themselves on when you open the charging case. You can easily pair them (and disconnect them) with your smartphone or tablet using the Bose Sleep app. The Bluetooth wireless range is approximately 30 feet.
Bose Sleep App: The Bose Sleep app is essential to the proper use of the noise-masking sleepbuds. There are no user controls on the sleepbuds, so all of the controls are contained in the app. The app lets you choose from 10 pre-loaded sounds, some designed to mask ambient noise (traffic, barking dogs, snoring partner), while others help you relax and fall asleep. The Bose sleepbuds will not stream music, and you cannot add your own sounds. The app lets you customize your personal sleep settings for the best experience, including volume levels, usage timers, and wake-up alarms that only you can hear, so you won't disturb your partner. The app helps keep your sleepbuds up to date with software updates when they become available. The Bose Sleep app is compatible with iPhone, iPad, and iPod touch with iOS (10.0 or later) and Android devices (5.0 and up).
2 questions already asked
Q
The use of the Bose Sound-Masking Earbuds App requires one to TURN ON THEIR PHONE'S LOCATION. As someone who values my privacy, is there a way to use these earbuds WITHOUT turning on my phone's location? I LOVE these earbuds....They have allowed me to get a better night's sleep without the use of earplugs, Lunesta, etc....My ONLY complaint is turning on the LOCATION issue....Any thoughts?
[ Rob Jan 29, 2019 ]
A
The Bose Sound-Masking earbuds did not work for me, unfortunately. I have a snoring husband! I wanted some device to shut out all noise not replace existing noise with an alternative sound. I'm so happy it has worked so well for you. I am back to stronger earplugs and occasional nights on the couch. pam stebbins
[ Pamela Jan 29, 2019 ]
Staff
A
Not that i know of.
[ MARY LOU Jan 29, 2019 ]
Staff
A
Hi there, the location issue is big. Recently, I received an email from Google with a detailed report of my different trips since 2014. So detailed that it is scary. I did shut down the location forever. Some apps are not working properly including Bose Sound Masking but my privacy is more important.
[ Mixaida Jan 29, 2019 ]
Staff