Top quality AVR
Crutchfield customer from SAN DIEGO, CA on 5/23/2023
I bought it as soon as it was available. I don't typically do that with a new model of anything, but I wanted to upgrade and was tired of waiting. It has exceeded my expectations in every way. We have a 5.1 system in a medium size living room with very good components: Apple TV 4K, Panasonic DP-UB9000, Harbeth Compact 7ES-3 fronts, JBL center, SVS Prime satellites, SVS SB3000 sub, LG OLED panel. We replaced a Denon 4311. I don't need 15 channels but I wanted lots of power and top quality engineering, decoders, circuits, manufacturing, etc. We got very significant improvements in both audio and visual aspects; TV, movies, music, etc. Audyssey is much better, as is the remote, and all the menus and screens. Love the dialog enhancer, the soft return from mute, the info pages, the connectivity, etc. Packaging is excellent. Made in Denon's high quality Japan factory with a 5 year warranty. Is it the best value at its price? Impossible to say without a comprehensive comparison test. I am happy with it and feel like I got my money's worth. Denon has given me satisfaction for over 30 years. Since Sound United was sold in 2022 this might be Denon's last high end AVR for a while. If you buy one, I recommend top quality cables too.
1 of 2 found this helpful
End Game AVR
Michael from St. Charles, IL on 4/11/2023
The best AVR ever built to date. The most channels. The most updated technology. Unlimited setup options. Pre-outs from here to there. This is the end game AVR on the market today, and it's not particularly close.
Pros: Too many to list.
Cons: More XLR's would be nice, as would free access to Dirac.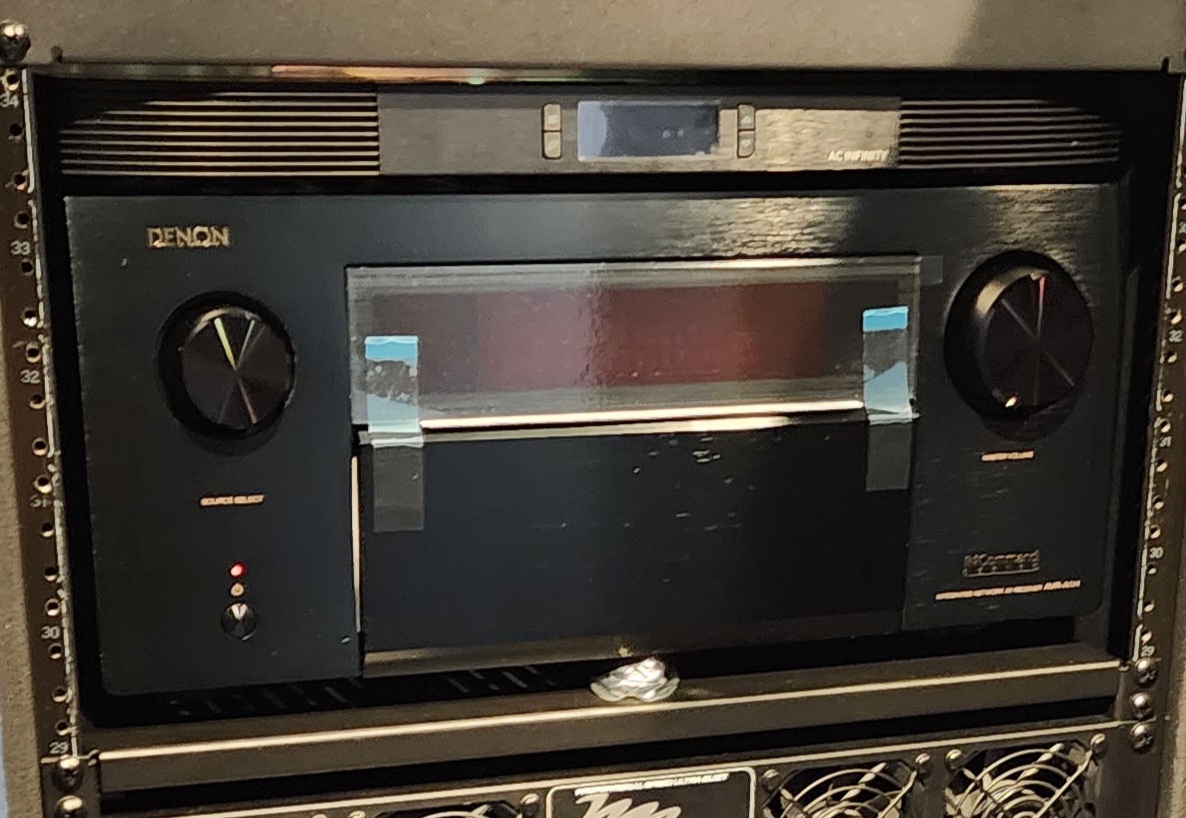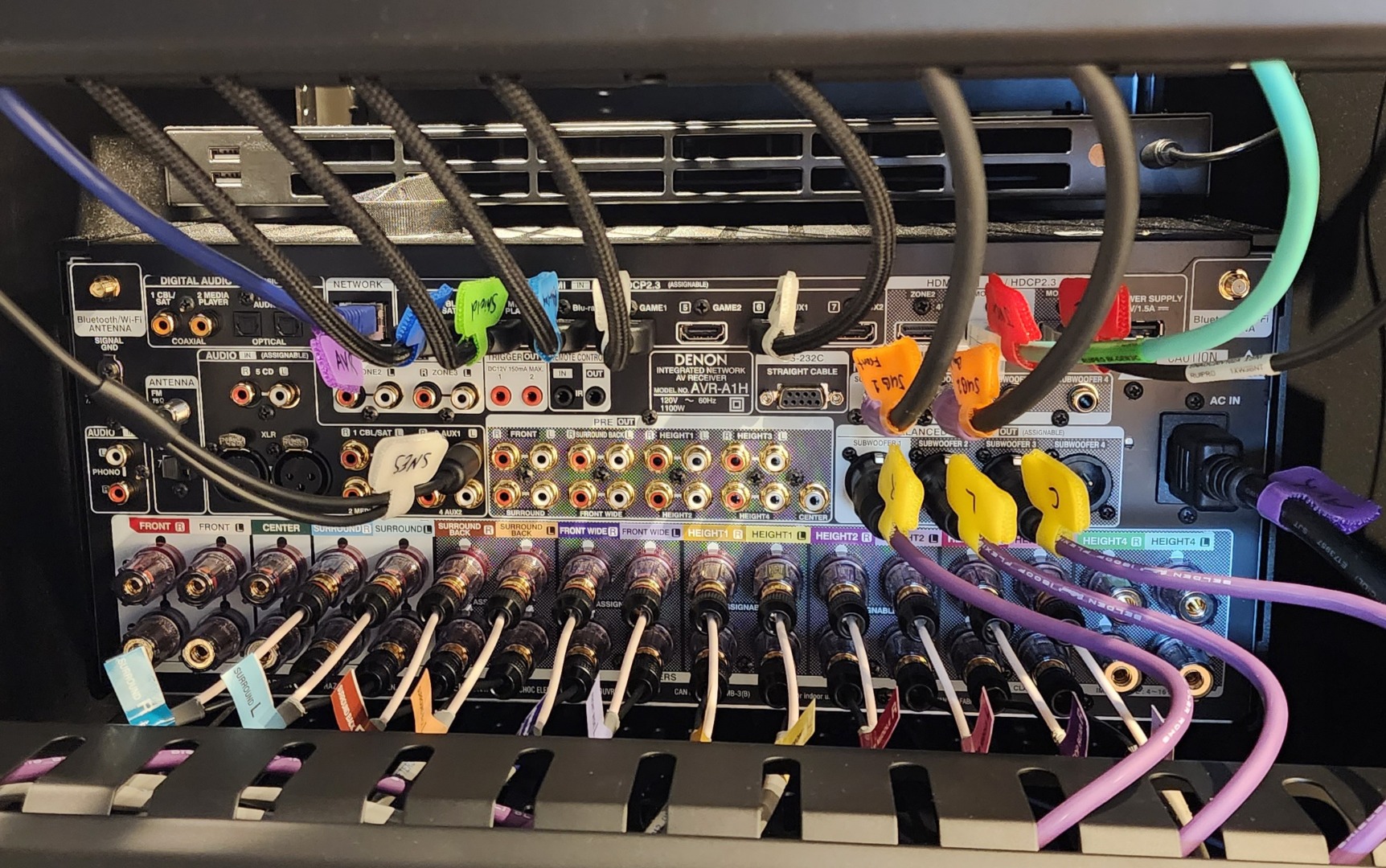 3 of 6 found this helpful
I can't think of another AVR to rival this flagship.
Ed from Bowie, MD on 3/22/2023
After trying several other AVRs, I finally gave in and picked up Denon's flagship AVR 1H. This unit sounds phenomenal, although an AVR that costs this much should. It's unfair to compare it to Marantz cinema 40, Sony's AZ7000ES, Yamaha's 8A, and even Archam 1140, but I did just that, and Denon delivered, albeit for an increased cost and weight. I began my comparison with the cinema 40, which produced great sound with 125 watts at nine channels; regrettably, it was slightly underpowered relative to its competition. Then there was the Sony ES with an absurdly dim screen that was unreadable outside of 3 feet. The AVR 1H is bright and legible + provides helpful input and sound modes information. Sony 360 mapping tech was great for movies, although it did not allow me two up mix two channels sources. AVR 1H + Dirac sounded phenomenal for music and music. I also tried Yamaha, but the 8A did not deliver 8K due to firmware issues (1 year later, and I understand it's corrected). 8K aside, the 8A screen readability while better than Sony. Still, it also has a small, unreadable screen, and its YPOA calibration tech is not as refined as Dirac or Adyssey. So again a win for Denon's flagship. Finally, I tried Anthem's flagship, which sounded great to my ears & their calibration software, while sometimes buggy, rivals Dirac in its performance. The issue is that Anthem gives you Dolby, DTS, Stereo, and Mono-no Auro 3D, No Sony 360, and simply not as flexible in its sound profiles.
Pros: In conclusion, this Denon flagship sounds excellent; it has a functional screen and includes a modern UI, and comes equipped with 15 channels, many of which can be bi-amped if unused. Regarding AVRs, I can't think of another product to rival this flagship.
Cons: Its Expensive and weighs a ton (70lbs)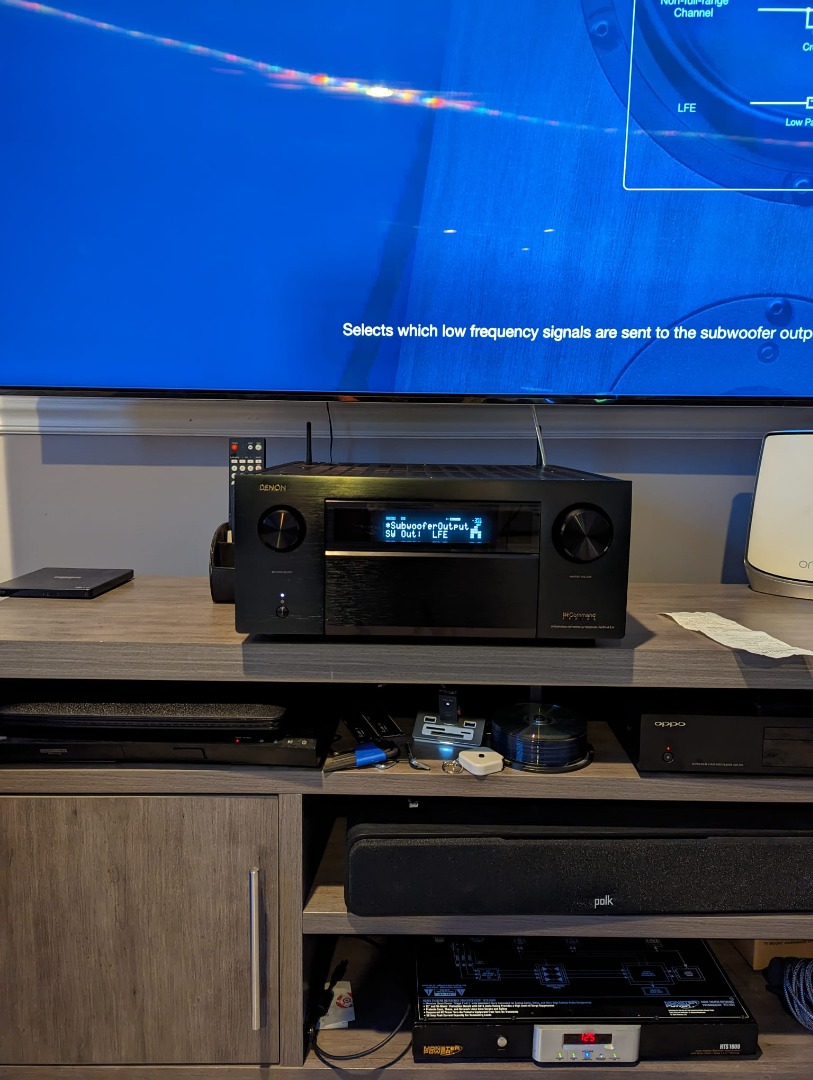 18 of 20 found this helpful