About the Escort Passport iQ™
You've got places to go and you want to get there safely — why clutter up your car with a GPS navigator and a radar detector? Escort's Passport iQ gives you the twin advantages of accurate GPS guidance and reliable radar detection in one convenient device that'll keep you informed of your whereabouts as well as potential threats.
You've got places to go and you want to get there safely — why clutter up your car with a GPS navigator and a radar detector? Escort's Passport iQ gives you the twin advantages of accurate GPS guidance and reliable radar detection in one convenient device that'll keep you informed of your whereabouts as well as potential threats.
State-of-the-art display and trustworthy GPS guidance
The Passport iQ's 5" color touchscreen is larger than most GPS units on the market, making it easy to follow the action as you view maps of Canada and the entire U.S. The lane guidance feature puts you in the right place for upcoming maneuvers, and you'll hear helpful voice prompts announce street names at turns. You'll also see important posted speed limit information along your route and get audible warnings when you're going too fast. Quick access to thousands of points of interest helps you find food, fuel, and lodging with a few finger taps.
Access to red light and speed camera database
The Passport iQ's GPS capability is enhanced by Escort's Defender Database, which stores thousands of red-light and fixed-position speed cameras throughout North America. You'll see icons and receive warnings for these threats on the iQ's display with plenty of warning so you can take it easy. You can mark positions for new cameras and speed-trap locations in your area so the iQ will remember them for future excursions. Escort includes a 90-day trial and offers optional paid subscriptions to keep your Defender Database current through your PC — certain Windows® operating systems may be required to update the database.
Dependable radar coverage
The Passport iQ detects four common radar bands plus laser signals, with Escort's trademark long range and accuracy. It also offers immunity from VG-2 detection and lets you record known locations of false warnings so you won't hear them in the future. The iQ lets you adjust settings and program functions to match your driving style, and you can select among several display options for radar-only, GPS-only, or both. AutoSensitivity adjusts the detection to your speed to reduce false alerts. Escort includes a SmartCord with LED alert lighting for detected threats as well as a mute button.
Sorry, but we cannot ship radar detectors to Virginia or the District of Columbia.
READ LESS
Product highlights:
radar/laser detector and GPS navigator
preloaded database of red-light and radar cameras
coiled SmartCord, travel case, and quick-release windshield mount
headphone jack, USB input, and SD card slot
5" color LCD touchscreen (480 x 272 pixels)
Defender camera database updates requires USB connection and computer running Windows 7, XP, or Vista
Defender camera database updates require subscription after 90-day free trial expires
Radar features:
detects 4 radar bands and one laser band
"Mark Location" feature remembers points for future warnings
TrueLock feature remembers sources of false signals and mutes alerts
3 sensitivity modes: automatic (speed-based), highway, and city
VG-2 immunity (invisible to radar detector detectors)
Navigation features:
thousands of points of interest
preloaded with maps for Canada and the entire United States
voice prompts announce actual road names over the built-in speaker
lane assist
Other features and specs:
dimensions: 5-3/8"W x 3-3/4"H x 1-5/8"D
warranty: 1 year
MFR # 0100007-1
What's in the box:
Escort Passport iQ owner's manual
Passport IQ radar detector/portable navigation unit
Suction cup mount
Coiled SmartCord with cigarette lighter adapter and modular phone jack terminal
6' USB cable with Type A USB connector on one end and a Mini-B Version 2.0 connector on the other end
Owner's Manual on CD-ROM
Quick Reference Guide
Letter from Escort CEO
Important Information sheet
Escort accessories catalog
4 Escort window stickers
Escort Passport iQ™ reviews
Average review:
Thanks for submitting your review
Most reviews are processed and published within 5 business days. You will receive a confirmation email once your review has been published.
Customer photos
More details on the Escort Passport iQ™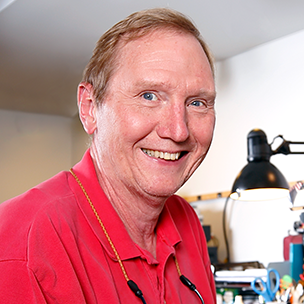 Researched by Crutchfield's

Mark G.
Product Research
Overview: The Escort Passport iQ is a combination radar detector and portable navigation unit with a large 5" LCD screen (480 x 272 pixel resolution) and OneTouch user interface. The navigation system features mapping from Navteq, branded points of interest, speed limit data, and lane assist. The radar detector has front and rear laser sensors to provide 360-degree laser protection, and gives you extreme long-range warnings on all radar bands, including X, K, Superwide KA, Ku, and instant-on Pop modes. The Passport iQ comes with a sturdy, adjustable suction-cup mount.
Radar/Laser Detection Features
Navigation Features
General Features
Radar/Laser Detection Features
Operating Bands: The Escort Passport iQ searches for and detects the following bands:
X-band: 10.525 GHz (+/-25 MHz)
K-band: 24.150 GHz (+/-100 MHz)
Ka-band: 34.700 GHz (+/-1300 MHz)
Ku-band: 13.450 GHz (+/-25 MHz)
Laser: 904nm, 33 MHz bandwidth
SmartShield: The Passport iQ is equipped with SmartShield VG2 immunity to protect it from being discovered by radar detector detectors (RDDs).
Detector Screens: When the Detector View has been selected, the Passport iQ offers several detector screens to choose from. The screen displays your current speed digitally or as a classic speedometer. It also displays your current compass direction. In addition to your speed and direction, you can choose to display one or multiple (up to 4) radar signals. The detector screen can be displayed with blue, red, or yellow accents to match the dashboard lighting of various vehicles.
Note: Even with the Detector View displayed, the unit continues to navigate to your destination, displaying information and providing voice commands regarding your next turn.
Detector Sensitivity Settings: The Passport iQ has the following detection sensitivity modes:
Highway Sensitivity: provides maximum sensitivity on all bands
Auto Sensitivity: provides real-time radar performance based on your vehicle speed. As your speed increases, the radar sensitivity (X and K-band) is set to maximum range. As the speed decreases, the radar sensitivity (X and K-band) is minimized to reduce unwanted false alarms. Full sensitivity is maintained on all other bands.
Auto No X Sensitivity: provides the same detection sensitivity as Auto mode, but with the X-band turned off.
Radar/Laser Detection Off: useful for when you are driving in a state in which radar detectors are illegal.
Signal Strength Display: The strength of a particular radar signal is displayed with a red standard bar graph. If the signal has been locked out as false, the bar graph will appear in gray. If multiple signals are present, the unit will determine which is the most important to display. When a laser signal is detected, the Passport iQ will read "Laser." When the SpecDisplay option is enabled, the actual numeric frequency of the radar signal being received will be displayed.
Audible Alerts: When you encounter radar, a distinct audible alert will sound, and occur faster as the signal gets stronger. When the signal is very strong, the audible alerts will blend into a solid tone. This allows you to judge the distance from the signal source without taking your eyes off the road. You can choose between two radar alert tone settings:
Classic: The factory setting uses standard Escort radar alert tones:

X-band: beep tone
K-band: raspy brap tone
Ka-band: double brap tone
Ku-band: beep tone (same as X-band)
Pop: solid brap tone
Laser: solid brap tone

Mild: Softer, simpler alert tones

X-band, K-band, Ka-band, Ku-band, Pop: Doorbell chime]
Laser: solid brap tone (same as Classic mode)
AutoLearn: The Passport iQ's AutoLearn feature analyses over time the source of radar signals by location and frequency. This allows the unit to determine if the signal is an actual threat, or a false one from an automatic door opener, motion sensor, etc. The sources of false alerts are automatically locked out at the particular location.
Note: AutoLearn needs to encounter the exact frequency in the same location approximately three times to lock it out. The unit can also un-learn signals to protect you from locking out real threats.
Marking a Location: Touching the on-screen "mark" icon allows you to mark a specific location and label it for future reference. Once a location is marked, the unit will provide an audible and visual on-screen alert when you reach that location again. This is helpful to mark speed cameras, red-light cameras, speed traps, and other locations. Marked locations can also be "unmarked" if desired.
TrueLock: The Passport iQ is equipped with a TrueLock GPS Radar/Laser Detector filter to lock out and store in its memory false alerts. You can lock out false alerts from X-band, K-band, or laser. Once a signal has been stored, Passport iQ will reject the signal the next time you approach the same area, and will display the locked out alert with a gray bar or white text. You can unlock a stored signal if desired.
Cruise Alert: The Cruise Alert feature allows you to modify audible alerts when traveling within specified speeds (25-95 mph). All alerts received while traveling below the specified speed will give you a double-beep alert for that band.
Speed Limit Data: The unit will post speed limit data for most major highways and a number of side roads. The posted speed limit for your current location appears as a road sign icon on the Map View and Detector view screens. The unit can be set to provide voice alerts that you are traveling over the posted speed limit. These alerts can be set to alert you at 5 mph, 10 mph, or 15 mph over the posted speed limit.
Defender Database: The Passport iQ is preloaded with Escort's patented Defender Database of thousands of speed traps and red-light and fixed-position speed cameras throughout North America. The database is updated weekly, and Escort provides 90 days of downloadable updates for free. Subscriptions are also available in 1-year and 3-year terms, to keep you up to date on future Speed Traps, Red Light Cameras, and Speed Cameras.
Navigation Features
GPS Receiver: The Escort Passport iQ is equipped with a SiRFstar III GPS receiver. A satellite icon in the upper left corner of the screen indicates whether or not you are receiving a GPS signal from a satellite. The unit is loaded with maps from NAVTEQ.
Navigation Options: From the Main Menu screen, you can select the Detector screen to view radar signals, select the Map Screen of your current location, or select the "Go to..." screen to begin navigation to a destination. When "Go to..." is selected, you can enter a destination address on the keypad or select one of the many Points of Interest, and the Passport iQ will automatically calculate the best route choice to direct you to that address.
Map View Screen: The Map View screen gives you an easy-to-read, 3D view your current location and route on a map. At the top of the screen is the direction of, distance to, and details of your next maneuver. Map View also provides speed trap and camera icons directly on the map as you approach an area in the Defender Database. Map View options include North Up, Car Up, or 3D map orientation. The AutoZoom feature can be enabled for a close-up map view as you approach your next turn. Screen colors can be set to day or night manually or automatically (at 8 a.m. and 8 p.m.).
Directional Voice Prompts: The Passport iQ gives turn-by-turn directional voice prompts as you navigate toward your destination. The prompts include the street/highway name (text-to-speech), as well as the direction and distance to the maneuver. The voice prompt can be repeated by touching the green arrow icon. The voice prompt for any maneuver along the route can be played from the turn-by-turn list screen.
Lane Assist: When navigating a route using the Map View screen, you can receive advance notification as to which lane you should be in to continue along the planned route. As you approach a highway exit or road intersection, the Lane Assist icon will instruct you to maneuver to a specific highlighted lane to ensure you continue on the desired route.
Note: Lane Assist is not available in all areas.
Points of Interest: You can select one of the many points of interest (POIs) as your destination. You can search for a POI by name, or browse them by category (restaurant, lodging, gas station, etc.). The POIs are displayed along the route by an icon depicting the category. Some of the POIs are branded, and will display the logo of the brand name along the route instead of the generic category icon.
Radar Detection During Navigation: When the Passport iQ is in the Map View, the unit continues to detect radar and laser signals, and provide visual and audible alerts. In the lower left corner of the screen, the Detector Sensitivity is displayed (H-Highway, A-Auto, ANX-Auto No X, or Off). Your actual speed is displayed along side of the detection sensitivity icon. When radar or laser is detected, a bar graph is displayed to indicate the type and strength of the signal detected.
Demo Mode: You can enable the Demonstration Mode in the menu, and the Passport iQ will simulate the route on the screen. You must disable the Demonstration Mode to acquire a GPS satellite signal in order to drive the route.
General Features
SmartCord: The Passport iQ comes with the SmartCord, a special power cord with a power-on indicator, a bright red LED alert light that warns of radar or laser, and a mute button right on the plug for convenient access. The SmartCord is part coiled and part straight. It plugs into your vehicle's cigarette lighter or 12V power port, and terminates into an RJ-11 modular phone plug. An optional Straight SmartCord and a Direct-wire SmartCord are available directly from Escort. The Direct-wire SmartCord has a small display module that is wired directly into your electrical system with a 10' straight cord to route to the Passport iQ.
Suspend Mode: When the Passport iQ is plugged into a 12-volt switched power source (the lighter plug turns on/off with the ignition), the unit will automatically go into Suspend Mode for approximately two hours when you turn off the ignition. A message will appear acknowledging this change. The Suspend Mode provides a quick restart once 12-volt power is applied again. If the lighter plug is unswitched (constantly on), you must use the power switch on the unit to turn off completely. Unplugging the cord will put the unit into Suspend Mode.
Rechargeable Battery: The unit comes with a built-in rechargeable battery. It can be charged via the SmartCord, or connected to a desktop or laptop computer via USB. The battery charge status icon can be found in the upper left corner of the screen. Charging time is approximately 8 hours via USB or 2 hours via wall adapter. A fully charged battery delivers about two hours of use. Radar and laser detection will only work when the Passport iQ is connected to the vehicle via the SmartCord. The detector features are turned off when the unit is under battery power.
Connections: The Passport iQ has the following connections:
Power Jack: an RJ-11 modular telephone jack for connecting the supplied SmartCord (or an optional SmartCord) to power the unit with the vehicle's battery
Audio Jack: a 3.5mm minijack for connecting a mono earphone
USB Port: a Mini-USB 2.0 jack for connecting the unit to your PC or laptop for downloading software updates or charging the battery
microSD Card Slot: for adding future optional features