About the Creative ZEN Vision:M
Creative's ZEN Vision:M lets you carry lots of audio and video entertainment in one compact, stylish player. Its roomy 30GB hard drive stores up to five days of video, over two and a half weeks' of near-CD-quality music, or tens of thousands of photos and pictures. In fact, this player is so versatile and loaded with features, it won CNet's "Best in Show" award at the 2006 Consumer Electronics Show.
Creative's ZEN Vision:M lets you carry lots of audio and video entertainment in one compact, stylish player. Its roomy 30GB hard drive stores up to five days of video, over two and a half weeks' of near-CD-quality music, or tens of thousands of photos and pictures. In fact, this player is so versatile and loaded with features, it won CNet's "Best in Show" award at the 2006 Consumer Electronics Show.
When it comes to audio, you've got plenty of options. Listen to your MP3 and WMA music collection or catch the big game with the player's built-in FM tuner. You can even record off the tuner and save your favorite radio shows for later listening. There's also an integrated microphone, so you can easily make voice memos to yourself, or even record an entire classroom lecture.
Intuitive touch pad controls let you navigate quickly and comfortably through your audio and video collections. And the player's high-speed USB connection allows speedy file transfer from your PC. The Vision:M is compatible with download and subscription services such as Napster and Yahoo! Music, so it's easy to keep your player filled with music.
Videos and pictures look sharp and clean on the Vision:M's 2-1/2" screen, with rich, full color. Or enjoy your home movie clips and downloaded videos on your TV using the provided audio/video cable. You can also put on a slide show set to music. And with up to 14 hours of playback on a full charge, the Vision:M can keep you entertained from sunup to sundown.
READ LESS
Product highlights:
plays video files, including MPEG-1, MPEG-2, MPEG-4-SP, WMV 9, Motion-JPEG, DivX™ 4 and 5 and XviD5 video files
displays JPEG images, and transcoded BMP, GIF, PNG and TIFF files
plays MP3, WMA, protected WMA and WAV audio files
30GB hard drive holds:

up to 1,000 hours of music at 64 Kbps (or 500 hours at 128 Kbps)
up to 120 hours of movies at 500 Kbps
tens of thousands of digital photos

PlaysForSure™ compatibility — plays downloaded music and video files from compatible sources and subscription services, like Napster and Yahoo! Music
built-in FM tuner with 32 station presets
built-in voice recording microphone
2-1/2" backlit LCD screen (262,144 colors)
earbud headphones
carrying case
high-speed USB interface (cable included)
up to 14 hours audio (or 2 hours video) playback with built-in rechargeable lithium ion battery
2-1/2"W x 4-15/16"H x 13/16"D
weight: 5.7 oz. with battery
warranty: 1 year parts; 90 days labor
PC Requirements:
Windows® XP
USB port (high-speed USB recommended)
Intel® Pentium® II 350MHz or AMD K6®-2 450MHz (Pentium® III 450MHz or higher recommended for MP3 encoding)
64 MB RAM (128MB recommended)
170MB free hard drive space
MFR # 70PF169000001
What's in the box:
Creative ZEN Vision:M owner's manual
Zen Vision:M 30GB Digital Music/Video Player
Draw string bag
Stereo earbud headphones with attached 4' Cord (mini-plug connector)
5' USB cable (USB Type A connector on one end and Mini-B Type 2.0 connector on the other)
USB/Charger/Line output adapter
Product information guide
User manual (English/French/Spanish/Portuguese)
Installation CD-ROM software
QuickTime note
Creative ZEN Vision:M reviews
Average review:
Thanks for submitting your review
Most reviews are processed and published within 5 business days. You will receive a confirmation email once your review has been published.
Customer photos
More details on the Creative ZEN Vision:M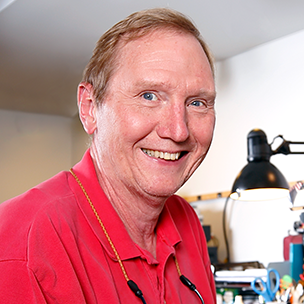 Researched by Crutchfield's

Mark G.
Product Research
Features
Music
Video
Photo
Software/System Requirements
Product Overview: The Creative Zen Vision:M is a portable music, photo, and video player with a 30GB built-in hard drive. Compatible music formats include MP3, WMA and WAV. MPEG (1,2, and 4-SP), Windows Media Video (WMV) 9, and Motion JPEG are the compatible video formats (also DivX and XviD if encoded as MPEG-4-SP). Still photos are stored as JPEG and can be transcoded using the included software from GIF, TIFF, PNG, and BMP. The player is about the size of a small portable cassette player, and it can store up to 15,000 songs (based on 4 minutes, 64 kbps WMA). It has a 1/8" (3.5mm) stereo mini-jack on the top of the player for use with stereo headphones.
Sync Adapter: The included sync adapter plugs into the Dock on the bottom of the player. USB, DC input, and Line output are the three plugs on the sync adapter.
USB 2.0 Compatible: The above mentioned sync adapter has USB Mini-B Version 2.0 port for fast data transfers to and from your computer via the supplied USB cable. The player also works with USB 1.1.
LCD Screen: The Zen Vision:M features a 320 x 240 pixel high resolution color LCD screen (262,144 colors). The 2" x 1-1/2" display (2-1/2" diagonal) provides battery status, title/artist information, background pictures, full motion color video, and an interactive menu for navigating through the music, video, and data files.
Vertical Touch Pad Control: You can easily navigate through the menus, files and folders, and playback functions by sliding your finger up and down the handy Vertical Touch Pad. Depress the Touch Pad to activate the highlighted function.
Controls: In addition to the Touch Pad, the Zen Vision:M has basic transport controls (play/pause, forward, reverse), a menu/back button, a more options button, power/hold button, and a My Shortcut button, programmable to any menu function you like. You can also search by time within a song or video, but it isn't an audible (or visible) search.
Power Requirements: The Zen Vision:M is powered by a built-in rechargeable lithium-ion battery. The battery provides approximately 14 hours of continuous music playback or 4 hours of video playback. The battery is charged when connected to your computer via the USB cable; a full charge takes about 6.5 hours. Also, an optional AC adapter (item 053ZENAD2) can be used to charge the player. A battery status icon appears in the display window to indicate charge level.
Information Screen: The Zen Vision:M's Information screen provides information about the player, including the firmware version, total amount of space in the player for storing music, video, or data, amount of available space in the player, and the total number of tracks, albums, and playlists stored in the player.
Lock: The player has a lock feature that disables all buttons on the player, to prevent accidental activation.
Main Menu: The menu offers these options:
Music Library: Play music
Photos: View still photos
Videos: View motion video
FM Radio: Listen to FM radio, up to 32 preset stations, FM broadcasts can also be recorded to the hard drive
Microphone: Make voice recordings to the hard drive
Extras: Organizer (store and display contacts, calendar, and tasks from Microsoft Outlook) and Removable disc (use you Zen Vision:M as a storage devise for your computer)
System: Customize player settings
Transferring Music Files: Several audio selections have been preloaded to the player's memory to allow you to listen to music immediately. You can download additional music tracks from Internet music sites or "rip" them from audio CDs. Music files must be encoded to MP3, WMA or WAV file formats, then transferred to the player with the supplied software. Audio tracks can be organized by Playlists, Albums, Artists, and Genres.
Playlists: Any combination of songs on the player can be organized into a playlist. Once created, a playlist is named for easy recall.
DJ: The Zen Vision:M's DJ function offers these options
Album of the day: Plays a randomly selected album
Random Play All: Randomly chooses from all songs
Most Popular: Plays the most played songs
Rarely Heard: Plays the least played songs
Audio Settings: Additional settings include
Play Modes: Shuffle, repeat, or sequential playback
Bass Boost: Enhances bass output
Smart Volume: Keeps volume constant, regardless of recording level
EQ: Adjust playback to your liking
Equalizer:
Preset EQ settings enhance audio for a particular genre, including Acoustic, Classical, Disco, Jazz, New Age, Pop, Rock, and Vocal. The custom 5-band EQ allows you to adjust +/-12dB at 80 Hz, 250 Hz, 1 kHz, 4 kHz, and 13 kHz.
Specifications:
Frequency Response: 20Hz-20kHz
Signal to Noise Ratio: 97dB
Channel Separation: 70dB
THD: <0.1%
Weight: 5.7
Transferring Videos: Along with the preloaded video, you can download video from Internet sites or import home video from your camcorder using the included software. The menu display shows the video name and duration.
Capacity: The 30 GB hard drive will hold approximately 120 hours of video. A full battery charge lasts approximately 4 hours playing video.
Watching Videos on a Connected TV: A proprietary audio/video cable is available directly from Creative for use with the A/V line output on the included sync adapter.
Password: A password can be created to protect any videos on the Vision:M.
Capacity: Tens of thousands of still photos can be stored on the Vision:M.
Slide Show: Once on the player, photos can be viewed individually or as a slide show. Like music playlists are customized, slideshows can be customized with any photos on the player. The duration of each slide is adjustable (3, 5, 10, or 15 seconds).
Password: A password can be created to protect any photos on the Vision:M.
Included Software: The supplied Installation CD contains the following applications:
Creative MediaSource: Organize and transfer audio to and from the player, rip audio CDs, as well as create and edit playlists
Creative Media Explorer: Manage the Zen Vision:M's files within Windows Explorer
Adobe Acrobat Reader: For reading files
Instruction Manual
Warranty information
Minimum System Requirements:
OS: Microsoft Windows XP (service pack 1 or later)
CPU: Intel Pentium II 350 MHz or AMD K6-2 450 MHz
RAM: 64 MB (128 MB recommended)
Free Hard Disk Space: 170 MB
Interface: USB 1.1 (2.0 recommended for high speed transfer)
Firmware Upgrades: Occasionally, firmware upgrades for the Zen Vision:M are available from the Creative Labs website and can be downloaded to your player via the USB port.