About the Nikon COOLPIX SQ
More likely to elicit admiration from strangers than just about any other digital camera, the unorthodox COOLPIX SQ is just plain cool . The swiveling lens design and squarish, shallow build give it all the gadget chic you want — and the powerful 3-megapixel CCD, 3X optical zoom, and handy Scene modes mean significant photo-snapping prowess for such a compact cam.
More likely to elicit admiration from strangers than just about any other digital camera, the unorthodox COOLPIX SQ is just plain cool. The swiveling lens design and squarish, shallow build give it all the gadget chic you want — and the powerful 3-megapixel CCD, 3X optical zoom, and handy Scene modes mean significant photo-snapping prowess for such a compact cam.
To begin with, this tiny trendsetter boasts a Zoom-Nikkor lens, for richly detailed, accurate photography. The 3-megapixel recording capability gives you a top resolution of 2016 x 1512; that means you can print out sparklingly realistic and sharp photos at sizes like 5" x 7" or 8" x 10"! Image-friendly features include Nikon's 1005-segment metering (it intelligently assesses tiny sections all over the framed shot, then sets exposure and film speed equivalent accordingly) or the ultra-helpful macro mode (take in-focus shots just 1.6" away from your subject).
Finally, there's that swiveling lens and the included Cool-Station. The lens actually gives you increased flexibility for picture snapping — flip it forward for photos, snap it back into place for easy storage (see "More Photos"). Flip it around backwards, and you can snap shots while viewing yourself in the LCD, for easy self-portraits. And the convenient, aptly named Cool-Station docking station connects to your wall outlet and your computer, and is ready and waiting to power your cam or download pics whenever you want — just drop the SQ in place without fumbling with cables and connectors! More great innovations from Nikon.
Read a hands-on review of the COOLPIX SQ digital camera at CrutchfieldAdvisor.com
Details:
3-megapixel effective recording
1-1/2" color LCD
swiveling lens
5-area multipoint autofocus
3X optical/4X digital/12X total zoom
JPEG options: 2016 x 1512; 1600 x 1200; 1024 x 768; 640 x 480
QuickTime movie mode
scene assist modes
white balance settings
built-in flash
USB interface
NTSC/PAL A/V out
camera dimensions: 3-5/16"W x 3-7/16"H x 1-1/16"D
Cool-Station dimensions: 3-1/2"W x 2"H x 3"D
weight (without battery and media): 6.3 oz.
warranty: 1 year
Supplied Accessories:
Cool-Station for recharging and image download
16MB CompactFlash® card
rechargeable lithium ion battery
AC adapter
USB and A/V cables
lens cover and strap
software CD-ROM (PC and Mac)
READ LESS
What's in the box:
Nikon COOLPIX SQ owner's manual
Digital camera
EN-EL2 Lithium-Ion battery (3.7V/1000 mAh) with plastic contact cover
MV-10 Cool Station battery charger/docking station
16MB Compact Flash card
EH-61 AC adapter (DC output: 4.2 Volts/1.5 Amps) with attached 6' DC output cord
6.5' AC cord
62" Audio video cable (with 2.5mm male micro plug on one end and mono audio and composite video RCA plugs on the other end)
59" UC-E6 USB cable (has Mini USB plug "Version 2.0" on one end and male USB "Type A" plug on the other end)
Lens cap
Lens cap cord
Wrist strap
Arcsoft Nikon View (Version 6.0.1) CD-ROM software
Nikon View 6 Reference Manual (on CD)
Nikon Guide to Digital Photography with the Coolpix SQ (English)
Nikon Guide to Digital Photography with the Coolpix SQ (Spanish)
Warning for users in California (on self-adhesive card)
Battery Instruction Manual
Quick Start Guide (English)
Quick Start Guide (Spanish)
AC Adapter Instruction Manual
Important Information envelope (contains Warranty card/Compact Flash info/Product Registration card)
MFR #COOLPIX SQ
We don't have any reviews, yet.
Submit a review and then enter to win a $350 gift card.
Be the first to review this product
Thanks for submitting your review
Most reviews are processed and published within 5 business days. You will receive a confirmation email once your review has been published.
Customer photos
More details on the Nikon COOLPIX SQ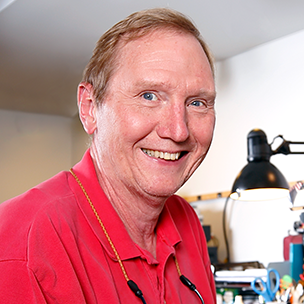 Researched by Crutchfield's

Mark G.
Product Research
Features
Inputs and Outputs Notes
Supplied Software
Specifications
Swivel Lens Design: The Nikon Coolpix SQ features a unique swivel lens design that allows you to shoot at any angle with maximum comfort and flexibility. From a position parallel to the camera body, the lens section can be rotated forward up to 120 degrees and backward up to 90 degrees toward the monitor.
Cool Station: The camera is equipped with the MV-10 Cool Station, a combination docking station and battery charger. After placing the Coolpix SQ in the Cool Station, you can charge the battery inside the camera and transfer your pictures to a computer through a One-Touch Upload. You can also charge a spare battery in the Cool Station without the camera placed in the cradle. The Cool Station has a DC-IN connector and a USB (Mini USB Version 2.0) connector.
LCD Monitor: The Coolpix SQ has a 1.5" low temperature polysilicon TFT transflective LCD monitor featuring approximately 117,600 pixels and a five-level brightness adjustment. The LCD monitor has approximately 97% horizontal and vertical coverage in the shooting mode. The Coolpix SQ does not have a viewfinder.
Optics: All Coolpix digital cameras feature the exclusive Zoom-Nikkor lens for superb image quality. Every aspect of the lens manufacturing process is controlled by Nikon. Each Zoom-Nikkor lens is designed for the specific camera and CCD combination. The Coolpix SQ has a 3x Zoom-Nikkor lens that is equivalent to a 37-111mm lens in 35mm photography. Coupled with a digital zoom of 4x, the Coolpix SQ has a total zoom of 12x.
All-Metal Body: The camera has a rugged all-metal alloy body that makes the camera durable and lightweight.
Multi-Selector: The multi-selector, a round 4-way button on the back panel, allows you to navigate through the camera's menus and make selections for most camera settings.
Image Sensor: The Coolpix SQ features a 1/2.7", high-density CCD imager with a total pixel count of approximately 3.34-million pixels. The effective pixel count is 3.1 million.
Recording Media: Images are recorded onto a Type I Compact Flash card. A 16MB Compact Flash card is included.
Image Size: The Coolpix SQ records still images in JPEG format, and movies in QuickTime format. You have a choice of 4 still image size options:
| | | |
| --- | --- | --- |
| Option | Size (pixels) | Print Size (approx.) |
| 3M | 2016 x 1512 | 6.7" x 5.1" |
| 2M | 1600 x 1200 | 5.1" x 3.9" |
| PC | 1024 x 768 | 3.5" x 2.8" |
| TV | 640 x 480 | 2.0" x 1.6" |
Image Quality: Images can by recorded in 3 image quality options:
Fine (1:4 compression): suitable for enlargements or high-quality prints
Normal (1:8 compression): suited to most applications
Basic: (1:16 compression): suitable for pictures that will be distributed by e-mail or used in web pages
Shooting Modes: Using the top-mounted rotary mode dial, you can set the camera to suit your level and style of photography. The shooting mode choices include:
Auto Mode: The Auto Mode is a simple point-and-shoot mode in which the majority of camera settings are controlled by the camera. This mode is recommended for first-time users of digital cameras.
Scene Mode: The camera gives you the option of 15 Scene Modes. The camera settings are automatically adjusted to suite the selected scene. The Scene Modes include:

Portrait: Main subject stands out clearly while background details are softened, lending the composition a sense of depth
Party/Indoor: Shots include details of the background behind the main subject, or to capture the effects of candlelight and other indoor background lighting
Night Portrait: Provides a natural balance between the main subject and the background when shooting portraits against a backdrop of night scenery
Sports: High shutter speeds freeze motion for dynamic sports shots
Beach/Snow: Vividly captures the brightness of subjects such as snow fields, beaches or sunlit expanses of water
Landscape: Use for vivid landscape shots that enhance outlines, colors and contrast in such subjects as skyscrapers and forests
Sunset: Preserves deep hues seen in sunsets and sunrises
Dusk/Dawn: Preserves the colors seen in the weak natural light before sunrise and after sunset
Night Landscape: The slow shutter speed is used to produce stunning night landscapes
Close Up: Used to capture vivid colors in close-up shots of flowers, insects and other small objects, with the background artistically blurred
Museum: Use indoors where flash photography is prohibited or in other settings in which you do not want to use flash
Fireworks Show: Slow shutter speeds are used to capture the expanding burst of light from fireworks
Copy: Provides clear pictures of text or drawings on a white board, business card or in other printed matter
Back Light: Use when light is coming from behind your subject or when your subject is in the shade but the background is brightly lit
Panorama Assist: Use to take a series of photographs that you will later join to form a single panoramic scene

Manual Mode: In addition to the shooting menu options available in auto mode (Image Quality and Image Size), you have access to six other menu items (White Balance, Metering, Continuous, Best Shot Selector, AF Area Mode, and Auto Focus mode)
Movie Mode: Make movies up to 40 seconds in length at a rate of 15 frames per second, with sound recorded via the camera's built-in microphone. Each frame is 320 x 240 pixels in size.
Setup Mode: This mode allows you to display the setup menu to perform the following tasks:

Welcome Screen: choose the welcome screen displayed and sound played back when the camera is turned on
Language: choose a language for camera menus and messages
Date: set the time and date
Brightness: adjust monitor brightness
Volume: adjust volume of sound
Auto Off: choose how long the camera will remain on before turning off to save power
CF Card Format: formats memory cards for use in the camera
USB: choose "PTP" or "Mass Storage" according to your computer's operating system
Video Mode: choose standard for video output from NTSC or PAL
Reset All: reset camera settings to their default values
Sensitivity: The camera has a sensitivity roughly equivalent to film with an ISO 70 rating. When lighting is poor and the flash is off, the camera will automatically increase sensitivity, permitting faster exposures, and minimizing blur caused by inadvertent camera movement.
Exposure Compensation: You can alter the exposure from the value suggested by the camera, making pictures brighter or darker. You can adjust the exposure from -2.0 to +2.0 EV in 1/3 steps.
Focus: The focus range is 11.8" to infinity in normal mode, and 1.6" to infinity in Macro close-up mode. You can choose one of two Auto Focus Modes (continuous auto-focus or single auto-focus). There are 5 focus areas, one in the center of the frame and 4 others surrounding the center focus area. You can select the focus area either automatically or manually (AF Area Mode). You can also use Focus lock to focus on an off-centered subject.
Flash Modes: The Coolpix SQ has a built-in Speedlite flash with a range of 1' to 16.4' (W) and 1' to 3.7' (T). The flash range is 0.5' at the middle zoom position in the macro close-up mode. You can choose from the following flash modes:
Auto: flash fires automatically when lighting is poor

Auto with red-eye reduction: pre-flash fires before main flash to reduce red-eye effect

Flash cancel: flash will not fire, even when lighting is poor

Anytime (fill flash): flash will fire whenever a picture is taken
White Balance: White balance is used to preserve natural colors under different types of lighting. In the Auto and Scene Modes, the white balance is set automatically. In the Manual Mode, you can choose from the following white balance options: Auto, Preset, Sunny, Incandescent, Fluorescent, Cloudy, and Speedlight (with flash).
Metering: The Coolpix SQ gives you three methods of measuring light to achieve the desired results:
Matrix Metering: The camera compares measurement from multi areas of the frame with a library of typical compositions to produce optimal exposure for the entire image. It's the best choice in most circumstances.
Spot Metering: The camera measures light in the area shown by the circle in the center of the monitor; the subject in the metering target is correctly exposed, even when background is much brighter or darker.
Center-weighted Metering: Useful for portraits, it adjusts exposure according to lighting at the center of the frame, but still preserves background details.
Continuous Shooting: You can choose one of three continuous shooting modes:
Single: The camera records one picture each time the shutter release button is pressed.
Continuous: The camera takes pictures continually while the shutter release is held down. Pictures are recorded at a rate of about of 3 frames every 2 seconds. About 7 pictures can be recorded in sequence at Normal image quality and 3M image size.
Multi-Shot 16: Each time the shutter release button is pressed, the camera takes 16 consecutive "thumbnail" images (512 x 384 pixels) and arranges them into a collage measuring 2048 x 1512 pixels. (Only available at image size of 3M)
Best Shot Selector: The BSS is recommended for situations in which inadvertent camera movement can produce blurred pictures, or when parts of the image are prone to under- or over-exposure. When BSS is on, the camera takes shots while the shutter-release button is pressed, to a maximum of ten. The images are compared and the sharpest picture is saved to the memory card.
Voice Memo: You can add a brief voice memo (up to 15 seconds) for the picture currently displayed in full-screen playback. The voice memo is recorded as a WAV file on the memory card.
Playback Menu: The playback menu contains the following options:
Print Set: Select pictures for printing on a DPOF-compatible devices, specify number of prints and information to be included on each print.
Slide Show: View pictures on the memory card in an automatic slide show with about three seconds between pictures.
Delete: Delete all or selected pictures
Protect: Protect selected pictures from accidental deletion
Small Pic: Create a small copy of a picture. You can choose the size of the new picture.
Auto Transfer: Mark all pictures for transfer to a computer, or remove transfer marking from all pictures.
CF Card Format: Format memory cards to use in the camera.
Thumbnail/Zoom Playback: During playback, you can press the "W" (wide angle) button to view multiple thumbnail images (4 or 9) at one time. Pressing the "T" button allows you to zoom in on a single photo up to 6x. Once the image is zoomed, you can use the multi-selector to scroll around to non-visible portions of the image.
Power Requirements: The Coolpix SQ comes with a rechargeable EN-EL2 lithium ion battery and an EH-61 AC adapter. The AC adapter can be plugged directly into the camera, or into the MV-10 Cool Station for recharging the battery in the camera. A spare battery can be charged in the Cool Station. The supplied EN-EL2 battery has an estimated life of approximately 65 minutes (under standard Nikon test), and requires approximately 2 hours to fully charge.
Auto Off: When the camera is operated on battery power, it will enter sleep mode if no operations are performed for the length of time specified in the Auto Off menu. The monitor will turn off automatically and the camera will enter the standby mode to reduce the drain on the batteries. The time limit for the sleep mode can be set to 30 seconds, 1 minute, 5 minutes or 30 minutes. When powered by an optional AC adapter, the camera will enter standby mode if no operations are performed for 30 minutes.
Cool Station Connector: The Coolpix SQ has a proprietary multi-pin connector on the bottom panel for docking the camera into the Cool Station. When the camera is not docked, a slide cover locks into place to protect the connector.
Audio/Video Output: The camera features a 2.5mm microjack audio/video output. An A/V cable, with mono audio and composite video RCA plugs, is supplied. Note: the video output is NTSC or PAL compatible.
DC In Connector: Both the camera and the Cool Station have a 4.2 Volt DC Input connector for use with the supplied EH-61 AC adapter. It is recommended to run the camera on AC power when in use for long periods of time.
USB Connector: For downloading images to your computer, you will first need to dock the camera into the Cool Station. The Cool Station has a Mini-USB (Version 2.0) jack for connecting to the computer via the supplied USB cable. Note: There is no USB connection on the camera body, only the Cool Station.
System Requirements:
Windows
Macintosh
CPU/Model:
CPU: Pentium 300 MHz or higher
Model: iMac, iMac DV, Power Macintosh G3 (Blue & White), Power Macintosh G4 or later, iBook, Powerbook G3 or later
Operating System
(pre-installed versions only)
Windows XP Home Edition/Professional
Windows 2000 Professional
Windows Millennium Edition (Me)
Windows 98 Second Edition (SE)
Mac OS 9.0
Mac OS 9.1
Mac OS 9.2
Max OSX (Version 10.1.2 or later)
Hard Disk Space

60 MB or more free disk space required to install Nikon View 6
10 MB plus twice the capacity of the memory card in use required to run Nikon View 6 (Startup Disk)

Memory (RAM)

When working with RAW data images: 128 MB or more
When not working with RAW data images: 64 MB or more

(Note: The Coolpix SQ does not support RAW data images)

Video Resolution

800 x 600 pixels or higher with 16-bit (High Color/thousands of colors) or more

Interface

USB (only built in USB ports supported)

Miscellaneous

CD-ROM drive required for installation
Internet connection and appropriate software required to upload images to the web
Internet connection and appropriate software required to send images by e-mail
Estimated Image Capacity of Compact Flash Cards:
Image Size
(Resolution)
Image Quality
Card Size
16MB
(supplied)
64MB
3M
(2016 x 1512)
Fine
9
37
Normal
17
72
Basic
34
140
2M
(1600 x 1200)
Fine
14
58
Normal
27
112
Basic
52
212
PC
(1024 x 768)
Fine
33
136
Normal
62
253
Basic
109
444
TV
(640 x 480)
Fine
77
311
Normal
131
532
Basic
203
823