About the Nikon SB-900 AF Speedlight
Nikon's SB-900 AF Speedlight gives you advanced lighting flexibility and power that go well beyond the capabilities of your camera's built-in flash. This versatile flash works with select Nikon cameras like the
D300s
and
D700
, and it offers the demanding photographer precise illumination control and a range of creative shooting options.
Nikon's SB-900 AF Speedlight gives you advanced lighting flexibility and power that go well beyond the capabilities of your camera's built-in flash. This versatile flash works with select Nikon cameras like the D300s and D700, and it offers the demanding photographer precise illumination control and a range of creative shooting options.
The perfect partner for your Nikon SLR
The SB-900's "intelligent through-the-lens" (i-TTL) exposure control works together with your Nikon camera to provide the correct lighting for your photos every time. All of the necessary connections are made by mounting the flash to your camera's accessory shoe. This sophisticated flash can adjust its output based on your camera's settings. It even provides color temperature information to compatible Nikon cameras to adjust for proper white balance.
Advanced features for better shots
You can tilt and swivel the flash head to bounce light off of surrounding room surfaces for indirect lighting effects. The included snap-on light diffuser softens harsh shadows. And when ambient light levels get too dim for accurate shooting, the SB-900 emits a powerful auto focus-assist beam to help you capture sharp, in-focus images. A cool stroboscopic mode lets you fire a quick series of flashes to capture multiple images of a moving subject on a single frame. Use this mode to analyze your partner's golf swing or record the graceful, flowing movement of a ballet dancer.
Manual settings for "hands-on" photographers
In addition to its fully automatic operation, the SB-900 also provides numerous custom functions including a manual mode for maximum creativity. A rotary select dial and streamlined menus let you set key flash functions quickly. And the large LCD panel on back makes reading important exposure data easy.
Compatible with multi-flash setups
The SB-900 can also act as a "master" unit in a multiple-flash system. Transmitting wireless signals, this flash can trigger additional SB-900 Speedlights or SB600 flash units mounted off-camera, for sensational lighting effects.
READ LESS
Product highlights:
compatible with Nikon SLR cameras; also compatible with select Nikon Coolpix cameras
i-TTL flash exposure control
automatic FX/DX switching for optimum light distribution when using a full-frame or APS-C image sensor camera
flash head zooms automatically to match the shooting angle (zoom coverage from 17-200mm in the FX-format and 12-200mm coverage in the DX-format)
three light distribution patterns: Standard, Center-weighted for portraits, and Even for groups or interiors
auto focus-assist illuminator
white balance info transmitted to compatible Nikon SLRs
continuous flash shooting capability (up to 6 frames per second)
stroboscopic flash setting for multiple-exposure effects
manual settings
tilt and swivel flash head (tilts up to 90 degrees or down to -7 degrees, and rotates horizontally 180 degrees to the left or right)
wireless flash operation as a "master" or "remote" unit
uses 4 "AA" batteries (not included)
weight: 14.6 oz. (without batteries)
3"W x 5-3/4"H x 4-3/4"D
warranty: 1 year
Supplied Accessories:
soft carry case
Speedlight stand
snap-on light diffuser
colored gel filter set and holder
MFR # 4807
What's in the box:
Nikon SB-900 AF Speedlight owner's manual
SB-900 Speedlight flash unit
AS-21 Speedlight stand
SS-900 Soft zippered case
SW-13H Light diffusion dome
SZ-2 Color filter holder
SJ-900 Color filter set (contains FL-G1 and FL-G2 for fluorescent lighting and TN-A1 and TN-A2 for incandescent lighting)
User's Manual (English)
User's Manual (Spanish)
A Collection of Example Photos (English)
A Collection of Example Photos (Spanish)
Accessories Product Registration form
Warranty Form
Nikon SB-900 AF Speedlight reviews
Average review:
Thanks for submitting your review
Most reviews are processed and published within 5 business days. You will receive a confirmation email once your review has been published.
Customer photos
More details on the Nikon SB-900 AF Speedlight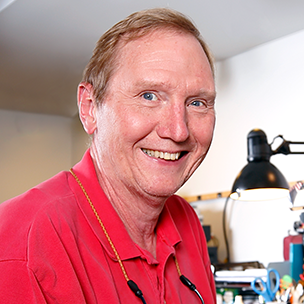 Researched by Crutchfield's

Mark G.
Product Research
Features
Overview: The Nikon Speedlight SB-900 flash has been optimized for use with CLS-compatible (Creative Lighting System) SLR cameras. It can also be used with i-TTL-compatible Coolpix cameras. Non-CLS-compatible cameras can use the flash with limited features. CLS-compatible and i-TTL-compatible Coolpix cameras include:
CLS-compatible SLR Cameras: D3, D700, D2 series, D300, D200, D80, D70 series, D60, D50, D40 Series, F6, etc.
i-TTL-compatible Coolpix Cameras: Coolpix 8800, Coolpix 8400, Coolpix P5000, Coolpix P5100, etc.
Creative Lighting System (CLS): The SB-900 features a new Nikon Speedlight system called the Creative Lighting System (CLS). This system offers additional flash shooting possibilities with digital cameras by taking advantage of a camera's digital communication capabilities. CLS is available only when the SB-900 is used with compatible Nikon cameras with CLS. The SB-900 offers these major features:
i-TTL Mode: This is a new TTL auto flash mode in the Creative Lighting System. Monitor pre-flashes are fired at all times. The subject is correctly exposed by the light from the flash lighting and the exposure is less affected by the ambient light than in the conventional TTL mode.
Advanced Wireless Lighting: With Advanced Wireless Lighting, wireless multiple flash operation in the TTL (i-TTL) mode can now be accomplished with CLS-compatible digital SLRs. In this mode, you can divide the remote flash units into three groups and control the flash output independently for each group, expanding your range of creative multiple-flash shooting techniques.
Flash Value Lock: Flash Value (FV) is the amount of flash exposure needed for a subject. Using FV Lock with compatible cameras, you can lock in the appropriate flash exposure for the main subject. This flash exposure will remain fixed, even if you change the aperture or composition, or zoom the lens in or out.
Flash Color Information Communication: When the SB-900 is used with compatible digital SLRs, color temperature information is automatically transmitted to the camera. In this way, the camera's white balance is automatically adjusted to give you the correct color temperature when taking photographs with the SB-900.
Auto FP High-Speed Sync: High-Speed flash synchronization at your camera's highest shutter speed is now possible. This is useful when you want to use a wider aperture to achieve shallow depth of field to blur the background.
Wide-Area AF-Assist Illuminator: In autofocus operation, the SB-900 emits AF-Assist illumination, which matches the wider AF area of CLS-compatible cameras. With cameras supporting this function, autofocus photography in dim lighting is possible even when the camera's focus point (focus area) is changed.
LCD Screen: The LCD screen provides large, easy to read graphics and mode indicators, such as:
Flash Mode: Icons indicating the flash mode status appear, including monitor pre-flashes, i-TTL, balanced fill-flash, auto FP high-speed sync, auto aperture flash, non-TTL auto flash, distance-priority manual flash, manual flash, and repeating flash.
Flash Level: Shown as a fraction, the flash level is shown as 1/1, 1/2, 1/64 (+0.7), 1/64 (+0.3), 1/64, 1/128 (+0.7), 1/128 (+0.3), 1/128.
ISO Sensitivity
Distance Information: Indicated in meters or feet, flash range shown for i-TTL, non-TTL, and Auto Aperture Flash; Shooting Distance shown for Distance Priority manual flash; and Flash Shooting Distance for manual or repeating flash
Zoom Position: Shown as status of Zoom function and angle of coverage
Light Distribution Angle: Light distribution for DX- or FX-format in auto or manual set, and with power zoom on or off
Aperture Value: shown as camera setting, flash setting, or out of flash output control range
Flash Output Level Compensation: Indicates amount of flash output level compensation as -0.7, -0.3, 0.0, +0.3, and +0.7.
Flash Condition: Icon indicates use of color filter (including type of filter), illumination pattern (standard, center-weighted, even), bounce flash, tilt angle, backlight on/off, AF-assist illumination, communication with camera, thermal cut on/cut off, key lock
Test Firing: indicates test firing and modeling illumination status
Adjustable Flash Head: The flash head can be tilted from -11° to 90° and rotated horizontally 180° to the left and 90° to the right, enabling bounce flash or close-up flash photography.
Flash Exposure Control: The SB-900 is compatible with numerous flash exposure controls, as set by the camera:
Auto FP High-Speed Sync: Auto FP High Speed sync is automatically set when the shutter speed exceeds the camera's sync shutter speed.
Flash Value Lock: You can lock in the appropriate flash exposure, while keeping the subject illumination constant even if you can't change the composition.
Slow Sync Flash: The flash is controlled at a slow shutter speed to obtain the correct exposure for both the main subject and the background in low-light situation or at night. A tripod is recommended to prevent camera shake.
Red-Eye Reduction: To prevent the center of your subject's eyes from appearing red in color pictures, the SB-900 fires three flashes at reduced output just before the picture is taken. Note: You can combine this flash with the slow-sync flash (tripod recommended).
Rear-curtain/Front Curtain Sync: When using slow shutter speeds and shooting fast moving objects, rear curtain sync creates a picture in which the blur of the subject appears behind the subject. With front-curtain sync, the blur occurs in front of the subject.
Bounce Flash: When taking close-ups with flash, you can use the built in wide flash adapter in conjunction with the diffusion dome to create extremely soft, diffused lighting with virtually no shadows, while maintaining balanced lighting for the main subject and the background. You can tilt and rotate the flash head to bounce the light off the ceiling or walls. This is a good technique to use when shooting indoors, because you get more natural looking pictures of people with softer shadows. There is a built-in bounce card on this flash that when used can create a highlight in the subjects eyes making them more vibrant.
Auto Aperture Flash: A built-in sensor measures the flash illumination reflected from the subject and controls the flash output in combination with data automatically transmitted from the camera and lens to the SB-900, including the ISO sensitivity value and exposure compensation value as well as the aperture and focal length of the lens.
TTL Auto Flash: In this mode, the flash illumination that is reflected back from the subject is detected by the camera TTL auto flash sensor and the camera automatically controls the flash output level to give the correct exposure.
Non TTL Auto Flash: The SB-900's built in sensor measures the flash illumination reflected from the subject, automatically controlling the SB-900's light output to give the correct exposure. This allows you to make exposure compensation easily by varying the aperture set on the camera or lens.
Manual Mode: The SB-900 features three manual modes:
Distance Priority Manual Flash: Automatically controls the light output according to the distance value and aperture set. Enter the distance value and you can take pictures having the same exposure even when shooting at different apertures.
Manual Flash: With this flash, you select the aperture and the flash output level. In this way, you can control the exposure and flash shooting distance where the correct exposure is difficult to obtain in the TTL or Non-TTL auto flash mode. The flash output level can be set from M1/1 (full output) to M1/128 to match your creative preferences.
Repeating Flash: The SB-900 fires repeatedly during a single exposure, creating stroboscopic multiple-exposure effects. This operation is useful when shooting fast-moving subjects. You can set the frequency and the output level of the flashes.
Power Zoom Function: A power zoom function automatically adjusts the zoom-head position to match the lens focal length (with the exception of some camera/lens combinations). When the built in wide flash adapter is used or the Nikon Diffusion Dome (used when a 14 mm to 23 mm lens is mounted on camera) is attached, the zoom-head position is automatically set to match a 14mm or 17mm lens. You can also be set the position manually so that the zoom head position will not change when the zoom on the lens changes.
Batteries: The SB-900 requires 4 "AA"-sized batteries, and can use any of the following types of batteries: Alkaline-manganese (1.5V), Oxyride (1.5V), Lithium (1.5V), and Ni-MH (rechargeable, 1.2V).
Standby Function: If the SB-900 and camera are not being used, the standby function will automatically activate after a set amount of time, switching the SB-900 to standby mode to conserve battery power. You can set the standby function to 40 seconds, 80 seconds, 160 seconds, or 300 seconds.
Supplied Accessories: Included with the SB-900 are the following accessories:
Wide-Flash Adapter: When the built-in wide-flash adapter is used, close-up flash shooting can be performed. The wide-flash adapter diffuses the light from the flash to soft shadows. It is commonly used when a 14-23mm lens is mounted on the camera.
Bounce Card: Built-in with the wide-flash adapter, the white bounce card lets you take flash photographs of subjects closer than 2'. It bounces the light off the card and directs it toward the subject instead of overshooting it.
Diffusion Dome (SW-13H): When this is placed over the flash head of the SB-900, you can diffuse the light creating extremely soft light with virtually no shadows.
Colored Gel Filters and Holder: There are two filters (FL-G1, FL-G2) for taking flash pictures under fluorescent light and two filters (TN-A1, TN-A2) for use with incandescent/tungsten light. The SZ-2 Color Filter holder is included to hold the filters in place on the flash unit. You can purchase additional gels to create interesting effects by changing the light from the flash to different colors.
Speedlight Stand (AS-21): The supplied Speedlight stand provides a stable placement for the flash when you want to use it as a remote flash unit.
Specifications
Specifications:
Guide Number (at 35 mm zoom-head position, 20°C/68°F): 34/111.5 (ISO 100, m/ft), 48/157.5 (ISO 200, m/ft)
Flash Shooting Distance Range (in TTL auto flash mode): 0.6m to 20m (2 to 66 ft.) (varies depending on the ISO sensitivity, zoom-head position and lens aperture in use)

Max ISO sensitivity range: ISO 3 to 8000 (varies depending on the camera, lens and aperture using)

Bounce Capability: flash head tilts from -7° to 90° with click-stops at -7°, 0°, 45°, 60°, 75°, 90°; flash head rotates horizontally 180° to the left and right with click-stops at 0°, 30°, 60°, 90°, 120°, 150°, 180°
Flash Duration (approximately):

1/880 seconds at M1/1 (full) output
1/1100 seconds at M1/2 output
1/2550 seconds at M1/4 output
1/5000 seconds at M1/8 output
1/10,000 seconds at M1/16 output
1/20,000 seconds at M1/32 output
1/35,700 seconds at M1/64 output
1/38,500 seconds at M1/128 output

Flash Output Level Compensation: -3.0 to +3.0 EV in increments of 1/3 steps in the TTL auto flash mode, Auto Aperture flash, Non-TTL auto flash, and Distance-priority manual flash
Minimum Number of Flashes and Recycling Times:
Batteries
Minimum Recycling Time
Minimum Number of Flashes/Recycling Time
Alkaline-manganese
4.0 seconds
110 / 4-30 seconds
Lithium
4.5 seconds
230 / 4.5-120 seconds
Oxyride
3.0 seconds
125 / 3-30 seconds
Ni-MH
(2600 mAh)
2.3 seconds
190 / 2.3-30 seconds
Ni-MH
(eneloop)
2.3 seconds
165 / 2.3-30 seconds