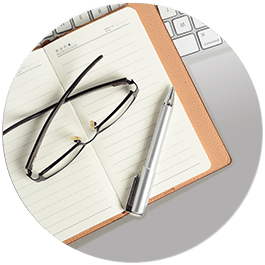 An artist's tool
Whether you find yourself in the field or in the studio, the Nikon SB-910 Speedlight flash unit has both the flexibility and the power to add artistry to every shot. This is Nikon's flagship portable flash unit, and it shows why as soon as you take it out of its carrying case.
An artist's tool
Whether you find yourself in the field or in the studio, the Nikon SB-910 Speedlight flash unit has both the flexibility and the power to add artistry to every shot. This is Nikon's flagship portable flash unit, and it shows why as soon as you take it out of its carrying case.
It shares a brain with your camera
Controllable via the i-TTL (intelligent through-the-lens) interface on compatible Nikon cameras, the SB-910 syncs with your camera as a wireless remote unit or through a hot-shoe. It works in conjunction with your camera's electronic processor to deliver the precise amount of light you need, with the pattern you need, at precisely the moment it's required.
Commanding the scene
Additionally, it can function as a wireless commander, signaling three discrete groups of Speedlights, each with as many flash units as you want, to fire precisely on cue. Four wireless comminication channels eliminate the chance for interference. The deep control menu allows you to configure the SB-910 as the heartbeat of your synchronized lighting system.
Designed with you in mind
This unit is well-populated with thoughtful features. The control buttons on the rear are illuminated for easy manipulation in low light. In the event of thermal overload, the SB-910 slows its shooting rate rather than tripping itself off to recuperate. And dedicated, hard color-correction filters help you to match fluorescent and incandescent light sources when shooting with cameras set in automatic white balance mode.
Stop time in its tracks
This flash unit doesn't just shape and manage light in your images — it manages time. You can freeze the moment a droplet hits a pool of water, or catch a hummingbird at your feeder on its wing's downstroke.
READ LESS
Product highlights:
compatible with Nikon SLR cameras; also compatible with select Nikon Coolpix cameras
i-TTL flash exposure control
thermal overload slows firing rate rather than triggering cutoff
firmware upgradeable
automatic FX/DX switching for optimum light distribution when using a full-frame or APS-C image sensor camera
flash head zooms automatically to match the shooting angle (zoom coverage from 17-200mm in the FX-format and 12-200mm coverage in the DX-format)
three light distribution patterns: Standard, Center-weighted for portraits, and Even for groups or interiors
auto focus-assist illuminator
white balance info transmitted to compatible Nikon SLRs
manual settings
tilt and swivel flash head (tilts up to 90 degrees or down to -7 degrees, and rotates horizontally 180 degrees to the left or right)
wireless flash operation as a "master" or "remote" unit
uses 4 "AA" batteries (not included)
weight: 14.8 oz. (without batteries)
3-1/8"W x 5-3/4"H x 4-7/16"D
warranty: 1 year
Supplied Accessories:
soft carry case
Speedlight stand
snap-on light diffuser
hard color-correction filters for fluorescent and incandescent light
MFR # 4809
What's in the box:
SB-910 Speedlight flash unit
AS-21 Speedlight stand
SS-910 Soft zippered case
SW-13H Light diffusion dome
SZ-2TN Incandescent Filter
SZ-2Fl Fluorescent Filter
User's Manual (English)
User's Manual (Spanish)
A Collection of Example Photos (English)
A Collection of Example Photos (Spanish)
Warranty Form
Nikon SB-910 reviews
Average review:
Thanks for submitting your review
Most reviews are processed and published within 5 business days. You will receive a confirmation email once your review has been published.
Customer photos
This review was collected as part of a promotion
More details on the Nikon SB-910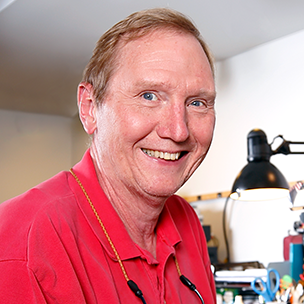 Researched by Crutchfield's

Mark G.
Product Research
Features
Overview: The Nikon Speedlight SB-910 flash has been optimized for use with CLS-compatible (Creative Lighting System) digital SLR (Nikon FX/DX format) cameras. It can also be used with i-TTL-compatible Coolpix cameras, such as the P7100, P7000, and P6000. Non-CLS-compatible cameras can use the flash with limited features. The flash unit comes with a soft zippered storage case.
Creative Lighting System (CLS): Nikon's Creative Lighting System (CLS) offers additional flash shooting possibilities with digital cameras by taking advantage of a camera's digital communication capabilities. Some CLS features available on the SB-910 include switching illumination patterns, multi-area AF-assist illuminator, i-TTL balanced fill-flash, image area selection, flash value lock, flash color information communications, auto FP high-speed sync, advanced wireless lighting, and firmware update capability. CLS is available only when the SB-910 is used with compatible Nikon cameras with CLS.
LCD Screen: The LCD screen provides large, easy-to-read graphics and mode indicators, such as Flash Mode, ISO sensitivity, Effective flash output distance range, DX or FX format, zoom head position, aperture f-number, functions assigned to function buttons, and in indication that the flash is connected to a CLS-compatible camera.
Adjustable Flash Head: The flash head can be tilted from -7° to +90° and rotated horizontally 180° to the left or right, enabling bounce flash or close-up flash photography.
Function Buttons: The SB-910 has three function buttons that allow you to assign a function or setting for each. The buttons are located just below the LCD screen, with an icon for the assigned function for each displayed on the screen.
Flash Exposure Control: The SB-910 is compatible with numerous flash exposure controls, as set by the camera:
Auto FP High-Speed Sync: Auto FP High Speed sync is automatically set when the shutter speed exceeds the camera's sync shutter speed.
Flash Value Lock: You can lock in the appropriate flash exposure, while keeping the subject illumination constant even if you can't change the composition.
Slow Sync Flash: The flash is controlled at a slow shutter speed to obtain the correct exposure for both the main subject and the background in low-light situation or at night. A tripod is recommended to prevent camera shake.
Red-Eye Reduction: To prevent the center of your subject's eyes from appearing red in color pictures, the SB-910 fires three flashes at reduced output just before the picture is taken. Note: You can combine this flash with the slow-sync flash (tripod recommended).
Rear-curtain/Front Curtain Sync: When using slow shutter speeds and shooting fast moving objects, rear curtain sync creates a picture in which the blur of the subject appears behind the subject. With front-curtain sync, the blur occurs in front of the subject.
Batteries: The SB-910 requires 4 "AA"-sized batteries, and can use any of the following types of batteries: Alkaline (1.5V), Lithium (1.5V), and Ni-MH (rechargeable, 1.2V).
Standby Function: If the SB-910 and camera are not being used, the standby function will automatically activate after a set amount of time, switching the SB-910 to standby mode to conserve battery power. You can set the standby function to Auto (standby activates when the camera's exposure meter is turned off), 40 seconds, 80 seconds, 160 seconds, 300 seconds, or function canceled.
Repeating Flash Mode: The SB-910's repeating flash mode fires repeatedly during a single exposure, creating stroboscopic multiple exposure effects.
Light Distribution Patterns: Typical flash photography illuminates the center of the image more than the edges. You can choose from three types of illumination patterns with different light falloff at the edges: Standard, Even, or Center-weighted.
Power Zoom Function: The SB-910 automatically adjusts the zoom head position to match the lens focal length.
Multiple Flash Units: The SB-910 can not only operate as a hot shoe-mounted Speedlight, but can also function as a master or remote unit within a wireless multi-flash setup. There are up to four channel options and up to three remote groups for configuring the SB-910 or other Speedlights like the SB-900, SB-700, or SB-R200.
Built-in Accessories: The flash has a built-in wide panel and bounce card that are stored above the flash panel. When taking close-up photographs, the wide panel covers the flash panel to diffuse the light to prevent overexposure. The white bounce card is used with 90° bounce flash to make a portrait subject's eyes look more vibrant by reflecting the light in them.
Supplied Accessories: Included with the SB-910 are the following accessories:
Speedlight Stand (AS-21): provides a stable placement for the flash when you want to use it as a remote flash unit
Diffusion Dome (SW-13H): diffuses the light creating extremely soft light with virtually no shadows
Incandescent Filter (SZ-2TN): balances the color of light from the flash to match that of incandescent or tungsten lighting
Fluorescent Filter (SZ-2FL): balances the color of light from the flash to match that of fluorescent lighting
Specifications
Specifications:
Guide Number (35mm zoom head position, FX format, standard illumination pattern, 68°F/20°C): 34m/111.5ft (ISO 100), 48m/157.5ft (ISO 200)
Effective Flash Output Distance Range (in i-TTL mode): 0.6m to 20m (2 ft. to 66 ft.) (varies depending on the camera's image area setting, ISO sensitivity, zoom-head position and lens aperture in use)
Bounce Capability: flash head tilts from -7° to +90° with click-stops at -7°, 0°, 45°, 60°, 75°, 90°; flash head rotates horizontally 180° to the left and right with click-stops at 0°, 30°, 60°, 90°, 120°, 150°, 180°
Flash Duration (approximately):

1/880 seconds at M1/1 (full) output
1/1100 seconds at M1/2 output
1/2550 seconds at M1/4 output
1/5000 seconds at M1/8 output
1/10,000 seconds at M1/16 output
1/20,000 seconds at M1/32 output
1/35,700 seconds at M1/64 output
1/38,500 seconds at M1/128 output

Flash Output Level Compensation: -3.0 to +3.0 EV in increments of 1/3 steps in i-TTL, auto aperture flash, non-TTL auto flash, or distance-priority manual flash mode
Minimum Number of Flashes and Recycling Times:
| | | |
| --- | --- | --- |
| Batteries | Minimum Recycling Time | Minimum Number of Flashes/Recycling Time |
| Alkaline (1.5V) | 4.0 seconds | 110 / 4.0-30 sec |
| Lithium (1.5V) | 4.5 seconds | 230 / 4.5-120 sec |
| Ni-MH (2600 mAh) | 2.3 seconds | 190 / 2.3-30 sec |
| Ni-MH (eneloop) | 2.3 seconds | 165 / 2.3-30 sec |
The Nikon SB-910 replaces these items

Adding...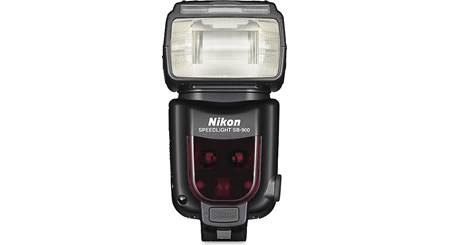 Flash for select Nikon cameras
for use only with compatible Nikon cameras
a more powerful flash that delivers greater shooting range
repeating flash mode to creating stroboscopic multiple-exposure effects