RetroFitting an original radio in a Triumph TR6
Chris from Swisher, IA on 2/18/2023
1973 Triumph TR6
The RetroSound parts were well made and were easily adapted to mount an original radio in my 1973 Triumph TR6. It is difficult to find original parts like this bezel/faceplate, and if you do, the condition may be an issue after 50 years! However, the RetroSound molded bezel fit my needs nicely. The 2 metal brackets were also easily formed to provide support for the front of the radio despite the hole in the dash having been enlarged for a modern radio. Once supported with the 2 brackets, the molded bezel completely covered the enlarged hole in the dash and the support brackets. It is great to have parts like this readily available and makes completing a car project like this much easier!
Pros: Parts are well made and well packaged for shipment.
Cons: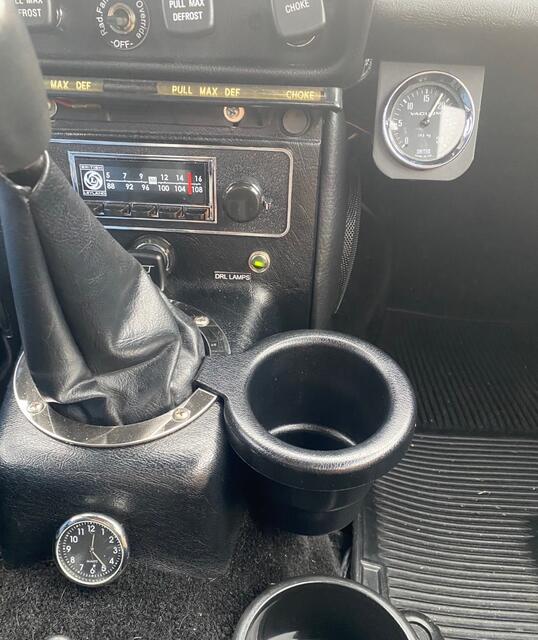 0 of 0 found this helpful
Worthless
Crutchfield customer from Asheville, NC on 10/14/2019
Did not come with knobs, doesn't seem that it will work at all, the two small brackets are just random pieces of metal. Face plate is not special for the Huntington, same as the one for general Laguna and Hermosa radios. Going to return this and buy the single din repair kit I guess.... what a waste of time.
Crutchfield response
on 10/16/2019
8 of 9 found this helpful