RetroSound Santa Cruz M1A
John from N Grosvenordl, CT on 1/29/2023
1990 GMC Sierra
I replaced the factory control head and CDM (radio) with the Santa Cruz M1A, consisting of a new control head and radio. I'll give Crutchfield a 5-star rating as far as the shopping experience and a quick shipping, BUT, I'll give RetroManufacturing a so-so 3-star rating. Installation and user manuals provided is for an older RetroSound radio, and has nothing to do with the Santa Cruz models. I had to contact Retro's tech support to find out how to factory reset the radio. The user manual described a reset for the older push button control head with right and left knobs (press the right knob and hold for 3 seconds). For the M1A head, you hold down the TOP inner knob for 15 seconds to get to the settings for a reset. The "motor" (it's a radio, don't confuse us) is shipped with a short ribbon cable and I needed to call tech support to determine how to connect the control head cable to the motor. You have to unscrew the motor cover, pull the short ribbon cable off the board, and plug in the longer control head cable. Again, no big deal, but no instructions. Pulling the original GMT400 control head, CSM (radio), and Equalizer is a project in itself. Lack of instructions from Retro made it more difficult.
Pros: Retro's Santa Cruz M1A radio is a good replacement for the GMT400 dashboard. Models M2A and M4HD offer more features, at a higher price.
Cons: Documentation for the Santa Cruz models is lacking.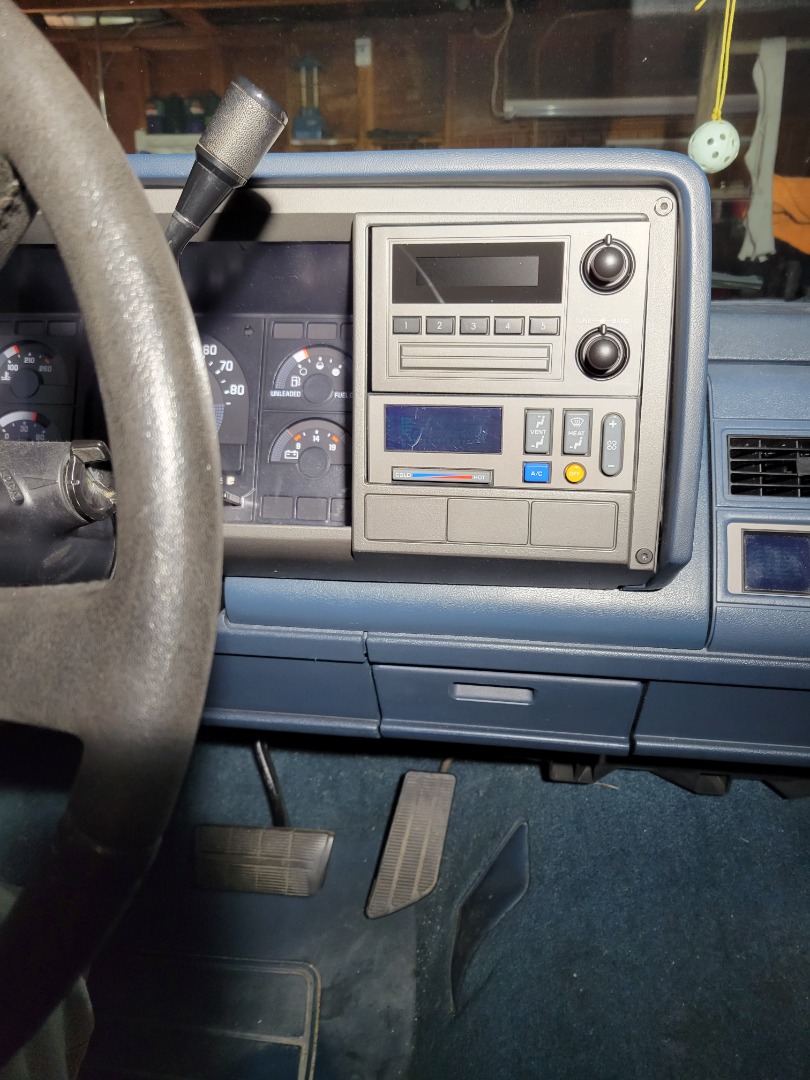 1 of 1 found this helpful
RetroSound Santa Cruz M1A
Rex from Roca, NE on 1/23/2022
1994 GMC Suburban
1 of 1 found this helpful
RetroSound Santa Cruz M1A
Crutchfield customer from Grapevine, TX on 11/30/2021
1993 Chevrolet Blazer
the unit worked perfectly for a few days but suffered crib death. Crutchfield is sending a replacement which will change rating to 5 stars because the radio seems to be very capable soundwise and functionality of tuner, etc.
Pros: fits original location in 93 Blazer. waited a long time for one that would. sound and sensitivity/selectivity seem good.
Cons: some data scarce, I had to call to find how to connect ribbon cable to motor, required opening chassis and removing black ribbon cable from connector.
6 of 6 found this helpful