About the Dual SkyPro XGPS160
Give your device a GPS boost
Taking your portable device on the go is a no-brainer, but sometimes you might find the ability of your tablet, smartphone, or laptop to track your precise location a bit lackluster. And if you've got a Wi-Fi® only tablet or iPod touch®, you're pretty much out of luck. Dual's SkyPro XGPS160 universal GPS receiver augments your device's GPS tracking ability and speed without depending on spotty cell service or other limited technologies.
Give your device a GPS boost
Taking your portable device on the go is a no-brainer, but sometimes you might find the ability of your tablet, smartphone, or laptop to track your precise location a bit lackluster. And if you've got a Wi-Fi® only tablet or iPod touch®, you're pretty much out of luck. Dual's SkyPro XGPS160 universal GPS receiver augments your device's GPS tracking ability and speed without depending on spotty cell service or other limited technologies.
The SkyPro's included non-slip pad lets you mount the receiver in your cockpit, car, or boat with confidence.
The compact SkyPro receiver communicates GPS information to your portable device using Bluetooth. It works with a large variety of portables, including:
all iOS devices with Bluetooth
iPhone® 3G and newer
all iPad® and iPad mini® models
iPod touches 2nd generation and newer
plus many other smartphones and tablets
It features a built-in rechargeable battery to stay energized. Once you've done an initial setup with your device, this little Dual receiver pairs up automatically so you can get going without any annoying delays.
One versatile receiver
You can use the SkyPro with apps for navigation, geocaching, aviation, golfing, and more. It can pair with up to five Bluetooth devices using the same platform (iOS or Android™) at the same time, so you can get your co-pilot and crew in on the fun. And if reception from normal GPS satellites ever becomes an issue temporarily, the SkyPro can receive signals from Russia's GLONASS satellite navigation system, which provides accurate location tracking around the world.
User-friendly app
Dual offers its own free Bluetooth GPS Status Tool utility app for using the SkyPro — download the app to your device and you'll be able to check the receiver's status, including the number of satellites the receiver is picking up, the signal strength of each satellite, battery level, and device connection confirmation. The app also lets you control the SkyPro's automatic route recording feature, which logs your journey details and lets you export them to other devices for review. The receiver includes a non-skid pad for use in the car, plane, train, or boat. Maximum range is 33 feet, giving you plenty of flexibility for placement.
Once you're up and running, you can use hundreds of compatible GPS- and location-based apps on your device with confidence, as the Dual receiver dramatically improves GPS accuracy. If you're using a Wi-Fi-only tablet or laptop, this receiver supplies GPS info so you can use navigation apps in your car without having to use 3G or 4G signals. You'll find new and exciting uses for your apps, including those mentioned above as well as marine, running, hiking, cycling, and more. A list of fully tested compatible apps can be found at Dual's website.
Hit the road or water or runway or trail or...
The receiver locates your position anywhere around the world in under 30 seconds when properly placed, and updates position up to ten times per second. Since you're not using your device's built-in GPS receiver, you'll extend battery life on your device when it's connected to the SkyPro. The Dual's battery lasts up to 10 hours on a full charge, and you can conveniently power up with the included USB cable or 12-volt adapter. The receiver's also built to withstand splashing, extreme temperatures, rapid speeds, and high altitudes.
READ LESS
Product highlights:
universal Bluetooth GPS receiver
built-in rechargeable battery with up to 10 hours of life
12-volt charger, USB charging cable, and non-slip dashboard pad included
works with most Bluetooth-enabled devices, including Apple iPad, iPod touch, and iPhone, plus Android™, BlackBerry®, and Windows® tablets and smartphones
compatible with Dual Bluetooth GPS Status Tool app for showing receiver GPS diagnostics on your device
compatible with hundreds of location-based apps, including car and marine navigation, aviation, golfing, geocaching, fitness, and social media
pairs automatically to up to five devices at a time after initial setup — devices must use same operating platform
automatic route recording
can receive signals from GPS and GLONASS satellites
GPS accuracy: +/- 2.5 meters
Bluetooth range: 33 feet
dimensions: 2-3/4"W x 7/8"H x 2-3/16"D
weight: 2.5 oz.
warranty: 1 year
MFR # XGPS160
What's in the box:
Dual SkyPro XGPS160 owner's manual
SkyPro GPS receiver
Non-slip base
Cigarette lighter adapter with USB port
62" USB cable (Type A USB on one end and Mini-B 2.0 USB on other end)
Owner's Manual
Dual SkyPro XGPS160 reviews
Average review:
Thanks for submitting your review
Most reviews are processed and published within 5 business days. You will receive a confirmation email once your review has been published.
Customer photos
More details on the Dual SkyPro XGPS160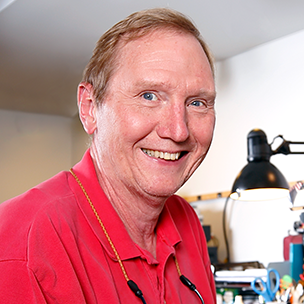 Researched by Crutchfield's

Mark G.
Product Research
Features
SkyPro GPS Receiver: The Dual XGPS160 SkyPro GPS Receiver provides highly accurate GPS data to compatible Bluetooth-enabled smartphones and tablets. The XGPS160 is a small, portable receiver that is ideal for cars, airplanes, and boats. The unit works with hundreds of apps that requires location information; including apps for aviation, car and marine navigation, golfing, geocaching, hiking, and many others.
Highly Accurate GPS: The XGPS160 includes a high-sensitivity WAAS GPS receiver with a built-in antenna that provide fast location acquisition, and position updates up to 10 times per second. The unit works simultaneously with GPS (USA) and GLONASS (Russian) location systems. The location information is wirelessly transmitted via Bluetooth to your device.
Accuracy: +/-2.5m (CEP)
Maximum Speed: 1,000 kts / 1150 mph
Maximum Altitude: 20,000 m / 65,600 ft
SkyPro GPS Status Tool App: The SkyPro GPS Status Tool Application for Apple iOS 8.0+ and Android OS 4.0+ gives you detailed information from the XGPS160 on your smartphone or tablet device. The app displays accurate location data (latitude, longitude, altitude), a list of satellites being received including signal strength, Position Confidence (a rating of horizontal, vertical, and 3D positioning), and the Coordinated Universal Time (UTC). When you are in motion, the app will indicate your speed and heading. It can also indicate the battery status (in percentage) of the XGPS160.
GPS Data Logging: The SkyPro has an automatic route recording feature that can be activated on the unit or the SkyPro GPS Status Tool app. The unit can record up to 20 hours of GPS position data. The app can download all of the routes the GPS has recorded, listing them by date and time the trip started. Routes can be viewed online using most any website that accepts route data in KML format, such as Google Earth.
Compatible Devices: The Dual XGPS160 is compatible with the following devices -
Apple iOS: iPad, iPhone, & iPod touch
Bluetooth-enabled Smartphones and Tablets: many Android, Blackberry, or Windows devices
Laptops: running OS X or Windows
Wireless Bluetooth Connectivity: The XGPS160 wirelessly sends GPS data to up to five Bluetooth-enabled devices simultaneously. It takes less than a minute to pair your device with the XGPS160, and the receiver will remember your device the next time you want to use it. The unit is compatible with Bluetooth Version 2.1+EDR. Bluetooth has an operating range of approximately 33 feet.
LED Indicators: The Dual XGPS160 features 8 LED indicators.
Low Battery: This light will flash red when the battery level is low and the device requires charging. During charging, the light will glow red and it will change to green when charging is complete. This light is normally off while the XGPS160 is running.
Bluetooth Status: There are 5 blue lights, one for each possible device that the unit will pair with. When the light flashes, the XGPS160 is searching for a device to connect to. A solid blue glow indicates the XGPS160 has successfully paired with a device.
GPS Status: The GPS indicator will flash green while the XGPS160 is searching for satellite signals. The light will change to a steady green when your location is successfully determined.
Log: When the unit is actively recording your position into a downloadable log, the LOG light will glow orange.
Built-in Rechargeable Battery: The Dual XGPS160 has a 1400mAh built-in rechargeable battery that lasts up to 10 hours of continuous use. The included 12-30V cigarette lighter/power adapter charges the receiver in approximately 3 hours. The XGPS160 can also be charged using the AC wall-charger that comes with your iPad, iPhone, or iPod touch, or simply plug it into a free USB (type-A) port on your computer.
Note: The included 12-30V DC adapter does provide enough power to charge and run the XGPS160 simultaneously. However computer USB ports and most USB wall chargers do not supply enough power to simultaneously charge and run the XGPS160.
Installation: The receiver fits into the supplied non-slip pad, and mounts securely on a car dashboard, aircraft glare-shield, or boat console. The sticky surface of the pad enables it to adhere to a flat window. If installing on a windshield, you will need to mount the receiver upside down in the pad with the center button facing through the hole in the bottom of the pad. In aircraft with heated windscreens, it is recommended to mount the unit on a side window. The non-slip pad is 4-3/4" x 4-1/8".
Q
Crutchfield asked: Why did you buy this?
A
Recommended with TrackAddict app.
[ sirboomdotcom Mar 28, 2017 ]
A
It was recommended to interface with my iPhone and TrackAddict app
[ Patrick Sep 13, 2016 ]
A
Online Rating
[ Tinh Aug 08, 2016 ]
3 questions already asked
Q
Dual XGPS160 SkyPro Bluetooth GPS Receiver; When using this device on iPhone can I run Waze App as my GPS via this device ? The reason for me to buy this device is to avoid using AT&T data. Thanks P. Somsith
[ Phaisane Aug 17, 2017 ]
A
Your phone's gps does not use data, I use mine in airplane mode all the time for gps. What does use data is the mapping or navigations apps themselves. I use Gaia or Earthmate and download the maps I need at home on wifi, then when I am out I use the apps in airplane mode, it also saves battery. I use the Dual gps unit because it is much faster and smoother than the phone's gps. I also use it with an iPad that does not have broadband connectivity.
[ Gary Aug 19, 2017 ]
A
Not sure on your app, but it does work without any network connections via standard Map Apps and several forest offline maps. Don't take my word on it, but I do believe it becomes and works natively in all apps, again NOT certain, but works in my applications, GOOD LUCK!
[ Jeffrey Aug 18, 2017 ]
A
Your data useage comes from the map image and routing download, not the GPS signal. This will not help you.
[ sirboomdotcom Aug 18, 2017 ]