About the Fujifilm FinePix X100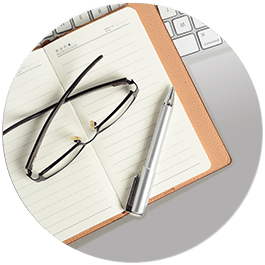 The fixed-lens rangefinder of the '50s meets modern technology
At first glance, you'd swear it's a mint-condition, high-end rangefinder camera from the '50s or '60s — with a vintage look and feel, including machined-metal controls, a sturdy metal body, and leather-grained surfaces. Instead of an interchangeable zoom lens, there's a light-sensitive fixed lens that's group-shot friendly. Grandad had to "zoom with his feet" when taking those amazing family pictures; this lens works the same way, and gives you the opportunity to make images with the same emotional impact.
The fixed-lens rangefinder of the '50s meets modern technology
At first glance, you'd swear it's a mint-condition, high-end rangefinder camera from the '50s or '60s — with a vintage look and feel, including machined-metal controls, a sturdy metal body, and leather-grained surfaces. Instead of an interchangeable zoom lens, there's a light-sensitive fixed lens that's group-shot friendly. Grandad had to "zoom with his feet" when taking those amazing family pictures; this lens works the same way, and gives you the opportunity to make images with the same emotional impact.
But closer inspection reveals that it's more, far more. Underneath the classic exterior lies cutting-edge technology that gives you the power to capture stunning digital photographs. The Fujifilm FinePix X100 was designed especially for those who love camera gear and relish taking direct, hands-on control of the entire photographic process.
A fine-tuned, picture making machine
Every element of the Fujifilm X100 was designed from the ground up for this specific camera, creating a whole that's far greater than the mere sum of its parts. The custom SLR-sized image sensor works hand-in-hand with Fuji's advanced EXR image processor to deliver superior low-noise images with incredible detail and clarity, even in lighting conditions that would have lesser cameras throwing in the towel. That big sensor was also specially customized around the X100's razor-sharp Fujinon lens. An optical masterpiece, this fixed lens design features a large f/2 aperture with a nine-blade diaphragm to provide ample brightness in dim settings. It also lets you keep your subjects crisply focused while creating a beautiful, softly blurred background.
Advanced hands-on controls and the world's first hybrid viewfinder
The X100 offers easy-to-reach, manually operated controls for making precise shooting adjustments, including a lens-mounted aperture ring and top-mounted shutter speed dial. The top-mounted exposure compensation dial makes fine-tuning your images a snap without taking your eye from the viewfinder. And speaking of viewfinders, the X100's is truly revolutionary. Its hybrid design lets you frame your shots through a crisp, bright optical finder — perfect when you want to view subjects with maximum clarity and keep shutter lag to a minimum. Or, with the flick of a switch, you can change it over to a high-res electronic viewfinder that lets you quickly confirm focus, exposure, white balance and depth of field while shooting the scene. And you can even use the EVF's vividly accurate display to review your results.
READ LESS
Product highlights:
12.3-megapixel effective recording
APS-C size CMOS image sensor (23.6 X 15.8 mm) for rich tonal gradation and true-to-life color
fixed 23mm Fujinon Aspherical f/2 lens (35mm equivalent focal length: 35mm)

minimum focus distance: 2.6 ft. (normal), 3.9 inches (macro mode)
accepts standard threaded 49mm filters using the optional Fujifilm AR-X100 adapter ring

high-def movie mode with stereo sound (up to 720p)
hybrid optical/electronic viewfinder (1,440,000 dot resolution for EVF)
2-3/4" LCD screen (460,000 dot resolution)
advanced Fujifilm EXR image processor for natural, accurate color and low-noise
built-in neutral density filter (3 stops) for greater exposure flexibility
built-in flash
threaded shutter button compatible with mechanical shutter release cables
durable, lightweight magnesium alloy body
warranty: 1 year
Exposure Modes and Controls:
continuous shooting mode: selectable 3 or 5 frames per second (up to 10 JPEG frames, or 8 RAW/RAW+JPEG frames)
shutter speed range: 30-1/4,000 seconds, bulb (up to 60 minutes)
sensitivity or ISO (film speed equivalent) range: 100-12,800
program auto, shutter-priority, aperture-priority, and manual exposure modes
auto exposure, film simulation, dynamic rage and ISO sensitivity bracketing (up to 3 frames for each)
File Formats and Storage:
image storage modes: JPEG, RAW, and RAW+JPEG
top JPEG/RAW resolution (pixels): 4,288 x 2,848 (3:2); 4,288 x 2,416 (16:9)
H.264 MOV movie files up to 1280 x 720 resolution at 24 frames per second with stereo sound
approximately 20MB internal memory (holds three to four images at top resolution)
Connections and Dimensions:
high-speed USB interface
mini HDMI output (cable not included)
5-3/8"W x 3"H x 2-1/4"D
weight (including battery and memory card): 15.7 oz.
MFR # 16128244
What's in the box:
Fujifilm FinePix X100 owner's manual
X100 digital camera
Lens cap (installed)
NP-95 Lithium-Ion rechargeable battery (3.6V/1800mAh)
BC-65N Battery charger (4.2V/650mA)
6.75' AC cord
2' USB cable (with Type A USB on one end and a proprietary connection on the other end)
Adjustable neck strap
2 Metal strap clips
Clip attaching tool
2 Protective covers
Finepix CD (software and owner's manual on CD-ROM)
Owner's Manual
Product Registration
Company contact sheet (Stop--Need Help or Have Questions?)
Fujifilm Digital Camera Worldwide Network
Important Safety Instructions
Lined Camera box
Accessory box
Fujifilm FinePix X100 reviews
Average review:
Thanks for submitting your review
Most reviews are processed and published within 5 business days. You will receive a confirmation email once your review has been published.
Customer photos
This review was collected as part of a promotion
More details on the Fujifilm FinePix X100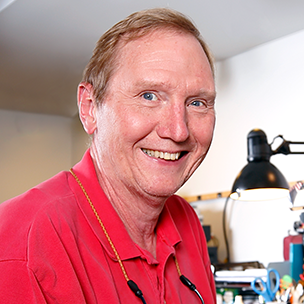 Researched by Crutchfield's

Mark G.
Product Research
Features
Inputs and Outputs Notes
Supplied Software
Image Capacity
Features
Retro Design: The Fujifilm FinePix X100 digital camera is designed to look like a classic 35mm film camera with many of the features of a high-quality DSLR. It has a synthetic leather-wrapped body with a die-cast magnesium top and base, and precision milled metal rings and dials. The fixed focal length lens is protected by an aluminum lens cap.
23mm Lens: The X100 is equipped with an f/2 23mm fixed focal length Fujinon lens. The camera has a 3x digital multiplier which extends the focal length to 105mm (35mm format).
Note: The camera does not allow for interchangeable lenses.
LCD Monitor: The X100 has a 2.8" color LCD monitor featuring approximately 460,000 dots and approximately 100% horizontal and vertical coverage in the shooting mode. When shooting, you can choose from a standard display, a custom display, or a detailed display.
Hybrid Viewfinder: The camera is equipped with the world's first Hybrid Viewfinder, which is switchable between an optical viewfinder and electronic viewfinder. As you bring the camera up to your face, an eye sensor in the viewfinder will switch automatically to viewfinder mode. A built-in diopter allows you to adjust the viewfinder to your eyesight, either with or without glasses. Details of each type of viewfinder include the following:
Optical Viewfinder (OVF): The Reverse Galilean Optical Viewfinder offers a wide field of view (approx 26°) for maximum clarity with no shutter time lag. It has a integrated 1,440,000 dot bright frame LCD panel to display shooting information. It has approximately 90% frame coverage and 0.5x magnification.
Electronic Viewfinder (EVF): The 0.47" High-Definition Electronic Viewfinder provides 100% coverage and detailed shooting information with its 1,440,000 dots of resolution. You can preview focus, depth of field, exposure, and white balance before you shoot, and view the photo instantly after shooting.
Image Sensor/Processor: The FinePix X100 features a 23.6mm x 15.8mm APS-C, square-pixel customized CMOS image sensor with 12.3-million effective pixels. The new EXR Processor features dual CPUs, EXR core and a Reconfigurable Processor for HR (high resolution), DR (wide dynamic range), and SN (high sensitivity/low noise) images. This high-powered processor allows you to enjoy HD Video and high-speed continuous shooting.
Recording Media: Still images and movies can be recorded onto optional SD, SDHC, or SDXC memory cards. The X100 also has an internal memory of approximately 20 MB to allow you to store a few test images in case your memory card is full.
Still Image Quality: The FinePix X100 records still images in JPEG format in 3:2 and 16:9 aspect ratios in three sizes and two compression ratios. In addition, RAW images can be recorded from the raw, uncompressed image data from the camera's image sensor. RAW format images must be processed on a computer using the supplied RAW File Converter application software. You can also shoot a RAW + JPEG image at the same time, with separate RAW and JPEG files recorded and stored.
JPEG 3:2 Image Sizes
JPEG 16:9 Image Sizes
L: 4288 x 2848
M: 3072 x 2048
S: 2176 x 1448
L: 4288 x 2416
M: 3072 x 1728
S: 1920 x 1080
HD Movies: The X100 can record 1280 x 720 (16:9) high definition movies in MPEG-4 AVC/H.264 at 24 frames per second (fps) with stereo audio. Individual movies files cannot exceed 10 minutes in length, regardless of the capacity of the memory card. A Class 4 SD memory card or higher is recommended when shooting HD movies.
Motion Panorama: The camera is capable of taking panoramic images by panning the camera through one of two angle settings. As you pan the camera, multiple frames are recorded and automatically stitched together in the camera to create the panoramic image. The Motion Panorama options are:
Motion Panorama 180°:

Vertical: 2160 x 7680 (16.6M)
Horizontal: 7680 x 1440 (11.1M)

Motion Panorama 120°:

Vertical: 2160 x 5120 (11.1M)
Horizontal: 5120 x 1440 (7.3M)
Shooting Modes: The Fujifilm X100 lets you set the shutter speed and aperture automatically or manually. The shutter speed and aperture settings combine for four shooting modes:
| | | |
| --- | --- | --- |
| Shooting Mode | Shutter Speed¹ | Aperture² |
| Program AE | Automatic | Automatic |
| Shutter Priority | Manual | Automatic |
| Aperture Priority | Automatic | Manual |
| Manual | Manual | Manual |
¹ Shutter Speed Options: Auto, 1/4000, 1/2000, 1/1000, 1/500, 1/250, 1/125, 1/60, 1/30, 1/15, 1/8, 1/4, Time (selectable 1/2 to 30 sec), Bulb

² Aperture Options: Auto, F/2, F/2.8, F/4, F/5.6, F/8, F/11, F/16
ND Filter: The X100 is equipped with a Neutral Density (ND) filter that reduces exposure by the equivalent of 3 EV. This allows slower shutter speeds or wider apertures to be used with brightly lit subjects, making it possible to blur motion or soften background details without risk of overexposure.
ISO Sensitivity: You can manually set the camera's sensitivity to ISO 200, 400, 800, 1600, 3200, or 6400. Extended settings are equivalent to ISO 100 (Low) or ISO 12800 (High). The Auto settings will adjust the sensitivity settings according to the shooting conditions. The higher the sensitivity setting, the better the camera is at reducing blur in poor lighting conditions, however, high settings can result in more noise in the recorded images.
White Balance: White balance is used to preserve natural colors under different types of lighting. You can select Auto, Direct Sunlight, Shade, "Daylight" fluorescent lamps, "Warm White" fluorescent lamps, "Cool White" fluorescent lamps, Incandescent light and Underwater (requires waterproof case). In addition, you can measure for a white balance value or display and select from a list of color temperatures.
Film Simulation: The X100 can simulate the effects of different kinds of film, including black-and-white. You can select one of the following options:
Provia/Standard: standard color reproduction
Velvia/Vivid: a high-contrast palette of saturated colors, suited for nature photos
Astia/Soft: a soft-toned palette of less-saturated colors
Monochrome: standard black-and-white
Monochrome + Y Filter: black-and-white pictures with slightly increased contrast; tones down the brightness of the sky
Monochrome + R Filter: black-and-white picture with increased contrast; also tones down the brightness of the sky
Monochrome + G Filter: softens skin tones in black-and-white photos
Sepia: takes pictures in sepia tone
Color Space: Depending upon how you intend to use the image, you can choose the output color space at the general sRGB setting or the broader color rendition of Adobe RGB.
Exposure Compensation: Using the dedicated Exposure Compensation dial on the top of the camera, you can alter the exposure from the value suggested by the camera, making pictures brighter or darker. You can adjust the exposure a total of 13 steps from -2.0 to +2.0 EV in 1/3 EV steps. Exposure compensation is available in all shooting modes except Manual.
Continuous Shooting: You can capture motion in a series of pictures using the Continuous Shooting mode. At shutter speeds faster than 1/100 second, the camera can take pictures at 5 frames per second. At shutter speeds faster than 1/10 second, the camera can take pictures at 3 fps. Focus and exposure are determined by the first frame, and the flash is turned off automatically. Pictures are recorded when the shutter release button is held down. Shooting stops when the shutter button is released, 10 JPEG or 8 RAW pictures have been taken, or when the memory is full.
Self-timer: The camera gives you the choice of a 10-second or 2-second self timer. The 10 second self timer is recommended for self portraits, while the 2-second self timer is used to reduce blur caused by the camera moving when the shutter button is pressed.
Auto Focus: In most cases, the X100 uses contrast-detection TTL (through the lens) Auto Focusing. You can choose between two AF Modes: Single or Continouous. You can also focus manually using the focus ring on the lens.
Focus Range: The camera's focus range is approximately 2.6' to infinity. In the Macro mode, the focus range is approximately 3.9" to 6.6'.
Flash Modes: The FinePix X100 has a built-in flash with an effective range of 1.6' to 29.5'. Red-eye removal minimizes the "red-eye" effect, and is available for each flash mode. You can choose from the following flash modes:
Auto: flash fires automatically as required by the shooting conditions
Forced Flash: flash will fire whenever a picture is taken
Slow Synchro: auto flash combined with slow shutter speeds (tripod recommended)
Suppressed Flash (Off): flash does not fire, even when the subject is poorly lit.
Light Metering: The X100 uses 256-segment, TTL (through-the-lens) metering, where the camera automatically assesses the scene and selects the optimum exposure. You can select from three metering options: Multi, Spot, or Average.
Viewing Images: Images can be played back one-at-a-time or in a variety of multi-frame views. Multi-frame options include a 5-frame cascading display (two previous and two following frames cascaded behind the highlighted image), a side-by-side two-frame display (with smaller thumbnails of the previous and next frames, 9-image grid (3 x 3) and a 100-image grid (10 x 10) of micro-thumbnails. In the 9- and 100-image grid views, the highlighted image is slightly enlarged.
Image Search: The Image Search function lets you search pictures by the following criteria:
Date: Search for photos by date
Face: Search for photos that include faces
Favorites: Search for photos by rating
Type: You can easily search your pictures according to the type of photos: still photos, pictures taken in burst mode, or movie footage.
Upload Mark: Search for pictures selected for upload to a specified destination.
Playback Zoom/Cropping: You can enlarge a still image in the monitor according to the image quality (size). After you have zoomed in and scrolled the picture to the desired composition, you can create a cropped image of a picture. Copies will have an aspect ratio of 3:2, and will be saved as a separate file.
Resize: To create a small copy of a picture, you can select "Resize" from the menu. The new images vary in size with the original image.
Slide Show: You can view pictures in an automated slide show. You can select normal playback, normal playback that zooms in on faces, or multiple pictures at once.
Printing Pictures: Using DPOF (Digital Print Order Form), you can designate which images to print, and whether to print them with or without date. Pictures can be printed as followed:
Printer or Photo Lab: plug the camera into a Pictbridge-compatible printer, insert the memory card into a compatible printer, or take the memory card to a digital photo lab
Transferring to Computer: transfer the images to a computer before printing them
Power Requirements: The FinePix X100 is powered by the supplied NP-95 Lithium-Ion rechargeable battery. A fully-charged NP-95 is good for approximately 300 shots. The supplied BN-65N battery charger will charge an NP-95 battery in about 210 minutes.
Auto Power Off Function: When the camera is operated on battery power, the Auto Power Off function will automatically turn off the camera to reduce the drain on the batteries if no operations are performed for 2 minutes or 5 minutes, as set in the menu. Regardless of the option selected, the camera will not automatically turn off when connected to a printer or computer, or when a slide show is in progress.
FinePix X100 Accessories: The following accessories are made specifically for the FinePix X100:
AR-X100 Adapter Ring
EF-20 Shoe Mount Flash
EF-42 Shoe Mount Flash
LC-X100 Leather Case
LH-X100 Lens Hood and Adapter Ring
NP-95 Battery: Spare Lithium-Ion rechargeable battery
Inputs and Outputs Notes
Digital In/Out: The FinePix X100 features a single proprietary jack for connecting the supplied USB cable. This output allows you to download your photos to your computer via USB, or connect the camera to a compatible PictBridge printer.
HDMI: The camera has a mini-HDMI (Type C) output for connecting the camera to your HDTV. An optional mini-HDMI to HDMI cable (such as the 119HDMICAM) is required.
Supplied Software
System Requirements: The FinePix X100 is equipped with Software for MyFinePix Studio Version 2.1 for Windows and FinePix Viewer Version 3.6 for Macintosh. In order to use this software, your computer must have the following minimum requirements:
Requirements for MyFinePix Studio (Windows):
Operating System
Windows 7 / Windows Vista
Windows XP
CPU
3 GHz Pentium 4 or better
(2.4 GHz Core 2 Duo or better for displaying HD movies)
2 GHz Pentium 4 or better
(2.4 GHz Core 2 Duo or better for displaying HD movies)
RAM
1 GB or more
512 MB
(1 GB or more for displaying HD movies)
Free Disk Space
15 GB or more
2 GB or more
Display
1024 x 768 pixels or more with 24-bit color or better
A graphics processing unit that supports DirectX 7 or later
Other
Built-in USB port
Internet connection (broadband recommended) required to install .NET Framework (if necessary), to use auto update feature, and when performing such tasks as sharing pictures online or via email.
Requirements for FinePix Viewer (Macintosh):
| | |
| --- | --- |
| CPU | Power PC or Intel (Core 2 Duo or better for displaying HD movies) |
| Operating System | Pre-installed versions of Mac OS X Version 10.3.9 - 10.6 |
| RAM | 256 MB or more (1 GB or more for displaying HD movies) |
| Free Disk Space | A minimum of 200 MB required for installation with 400 MB available when FinePixViewer is running. |
| Display | 800 x 600 pixels or more with thousands of colors or better |
| Other | Built-in USB port |
Image Capacity
Number of Storable Images: The approximate number of images you can store on the internal 20 MB memory or an inserted SD memory card is as follows:
Image Size
Internal Memory
20 MB
4 GB SDHC
8 GB SDHC
Fine
Normal
Fine
Normal
Fine
Normal
Large 3:2
4
7
820
1300
1640
2620
Large 16:9
5
8
960
1530
1940
3070
Medium 3:2
7
14
1260
2470
2530
4970
Medium 16:9
9
16
1490
2950
2990
5920
Small 3:2
14
28
2470
4760
4970
9570
Small 16:9
21
32
3750
5630
7540
11310
Number of Motion Panorama Images: The approximate number of motion panorama images you can store on the internal 20 MB memory or an inserted SD memory card is as follows:
Image Size
Internal Memory
20 MB
4 GB SDHC
8 GB SDHC
Fine
Normal
Fine
Normal
Fine
Normal
180° Vertical
2
5
480
960
970
1940
180° Horizontal
3
8
720
1440
1460
2890
120° Vertical
3
8
720
1440
1460
2890
120° Horizontal
6
12
1080
2130
2180
4290
Amount of Movie Recording Time: The approximate amount of total recording time you can store on the internal 20 MB memory or an inserted SD memory card is as follows:
Movie Size
(24 fps)
Internal Memory
20 MB
2 GB SDHC
4 GB SDHC
HD 1280*
1280 x 720
18 sec
50 min
100 min
* A Class 4 card or better is recommended for recording movies. Maximum movie clip length is 10 minutes.