About the Accele CR-101HS-20
Crimp then seal via heat gun
This waterproof butt connector from Accele features a crimp section, to bond wires together strongly, and heat shrink tubing loaded with hot glue, which creates a waterproof seal when heated. You slip a crimp + shrink connector over one wire, twist the two stripped wire ends together, slip the connector back over the splice point, crimp with your crimping tool, and then heat it with a heat gun or hair drier. The crimp will hold the wire strands together, the hot glue will melt to form a waterproof seal, and the shrink wrap will hold it all tightly together. Voila! You've got two wires connected together with a waterproof seal using wire strippers, a crimping tool, and a heat gun. Warranty: 1 year.
What's in the box:
20 Waterproof 22-18AWG crimp connectors (red jacket)
MFR #CR-101HS-20
Accele CR-101HS-20 reviews
Average review:
Customer photos
Crutchfield customer from Brunswick, OH on 9/13/2019
0 of 0 found this helpful
Quality Crimps for Automotive Wiring
Chris from Westbury, NY on 12/20/2018
Great value pack of quality butt-splices. These are designed for use with automotive wiring in the 18-22 awg range - great for mechanical crimp splicing work. Good qty and at a great price... Not easy to source these locally since Radio Shack went under... I do wish that Crutchfield carried the Posi-Tap brand of line tap adapters, which let you "tap" a line without cutting it - they have become increasinging hard to source locally as well as the solder based crimpless butt splices - would've bought those too...
Pros: Hi Quality Crimp based butt splices with Heat Shrink
Cons: Sometimes the amount of heat required to shrink activate the seal also melts the insulation on the wiring, especially on 22-24 awg wires...
0 of 0 found this helpful
Easy and secure
Crutchfield customer from Mcdonough, GA on 11/4/2018
Cheap and easy to use. I was able to attach the vehicle wiring adapter to the head unit wiring harness quickly and securely prior to installing it in my car.
Pros: Better than wire nuts or electrical tape
Cons: Difficult to install without crimping tool
0 of 0 found this helpful
More details on the Accele CR-101HS-20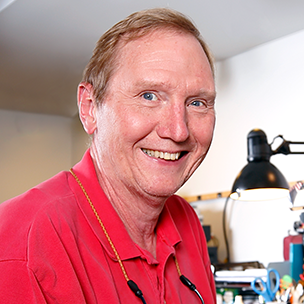 Researched by Crutchfield's

Mark G.
Q
Crutchfield asked: Why did you buy this?
A
For Stock
[ G May 21, 2019 ]
A
Very good for splicing aftermarket radio wiring harness/adapters.
[ Nestor L Jan 08, 2019 ]
A
For splicing radio harnesses together - easier to buy from crutchfield than find quality ones locally at the same price...
[ Chris Nov 24, 2018 ]
A
To cleanly terminate the wire ends to provide a safe and reliable connection.
[ David Jul 21, 2019 ]
SHOW MORE
SHOW LESS