About the Cobra MR HH600W
Hand-held GPS and Bluetooth®
When you're heading out onto the water, you need a hand-held VHF radio that's rugged, reliable, and ready for just about anything. Cobra's MR HH600W radio offers all the features you'd expect from a quality hand-held, plus GPS and Bluetooth wireless connectivity. This rugged, high-tech radio will quickly become a trusted part of your weekend adventure kit.
Hand-held GPS and Bluetooth®
When you're heading out onto the water, you need a hand-held VHF radio that's rugged, reliable, and ready for just about anything. Cobra's MR HH600W radio offers all the features you'd expect from a quality hand-held, plus GPS and Bluetooth wireless connectivity. This rugged, high-tech radio will quickly become a trusted part of your weekend adventure kit.
GPS to get you home
When you're in trouble, you want help to show up as quickly as possible. This radio's built-in GPS makes it a lot easier, so you can feel a lot safer. In the event that you send a vessel distress call, the radio will send your boat's exact position to rescue authorities.
Built-in Bluetooth
Built-in Bluetooth® wireless technology gives you the ability to make and receive phone calls without pulling your cell phone out of the nice, dry pocket you tucked it into when you headed out for the day. You'll be able to communicate loud and clear without worrying about your phone getting wet or, worse yet, getting dropped.
No more missed calls
No one likes to miss calls, whether they're of the phone or VHF variety. With Cobra's exclusive Rewind-Say-Again® digital voice recorder feature, you'll never miss a VHF call again. The MR HH600 also offers selectable VHF functionality that lets you choose 1, 3, or 6 watts for short- and long-range communication. Other features include NOAA weather radio with S.A.M.E. Weather Alert filtering to keep you abreast of local weather alerts.
Built tough for life on the water
Inside this radio's rugged shell, you'll find a long-lasting lithium battery that you can plug into a rapid charger at the end of the day. If you need backup, just pop five AA batteries into the auxiliary tray.
And, despite all that built-in technology, this radio is more than tough enough for marine duty. The IPX7-rated MR HH600W is designed to float, and features a high-visibility case that's easy to spot, even in brackish water. There's even a built-in flashlight and emergency strobe.
READ LESS
Product highlights:
General Features:
dual-band VHF hand-held radio for marine use
built-in Bluetooth wireless technology
GPS delivers pinpoint location info to rescue authorities
Rewind-Say-Again® feature lets you replay missed VHF calls
24-hour NOAA weather access
VibrAlert® notifies you of incoming calls
frequencies: all U.S., Canadian, and international marine channels, plus 10 NOAA weather channels
instant channel 16 access for emergencies
dedicated MOB (man overboard) key marks
monitors three channels at once
BURP technology vibrates water out of the speaker grille
NMEA output
basic navigation features include digital compass, waypoint navigation, course, and speed
locking function for all buttons and keys protects settings
Other Info:
large LCD display and illuminated function keys
long-lasting lithium ion polymer battery plus AA battery backup
rapid charger included
built-in flashlight and emergency strobe
removable antenna
dimensions: 5-3/4" H x 2-7/8" W x 1-7/8" D
weight: 11.60 oz.
high-visibility case designed to float
selectable key tone beep
IPX7 waterproof rating
warranty: 3 years
MFR # MRHH600WFLTGPSBT
What's in the box:
Cobra MR HH600W owner's manual
Handheld Marine VHF Radio (white/orange)
FT704159P Lithium-Ion rechargeable battery with rear radio cover (7.4V 2000mAh 14.8Wh)
Alkaline battery tray (holds 5 "AA" batteries - not included) with rear radio cover
CM110 130 Charging base
AC adapter w/ attached 71" DC output cord (DC output: 12V 1.0A)
12V Lighter adapter w/ attached 71" cord (12VDC / 1000mA output)
NMEA Harness w/36" of wire (3.5mm plug on one end
triple bare wires on other end)
5.5" Antenna
Wrist strap
2 Phillips-head screws (Length=7/8")
Belt clip
Owner's Manual
Cobra VHF Radios promo card
Online registration card
Sea-Tow promo card
Cobra MR HH600W reviews
Average review:
Thanks for submitting your review
Most reviews are processed and published within 5 business days. You will receive a confirmation email once your review has been published.
Customer photos
More details on the Cobra MR HH600W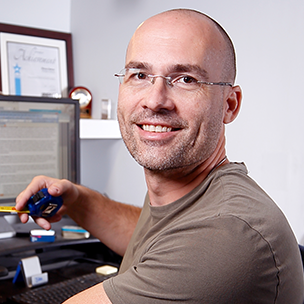 Researched by Crutchfield's

Stacey B.
Product Research
Features
Overview: The Cobra Marine HH600 Floating VHF Radio is a battery-powered, portable two-way transceiver. It allows you to communicate from vessel-to-vessel, or from vessel-to-shore stations for safety, navigation, and operational purposes. It can also access NOAA weather channels to alert you of weather emergencies. The HH600 has MicroBlue Bluetooth wireless technology, so you can make and receive phone calls through your cell phone. The handheld portable radio weighs about 8 ounces, and comes with a rechargeable battery and charging base, belt clip, and a wrist strap.
Radio Usage: This Marine VHF Radio primarily lets you call for help, get information from other boaters, talk to lock or bridge tenders, and make radiotelephone calls to anywhere in the world through a marine operator. In addition, you can tune weather stations from NOAA, the National Oceanographic and Atmospheric Administration, to alert you with a tone when weather emergencies arise.
GPS and DSC: The HH600 includes built-in GPS and DSC (Class-D) functionality. GPS coordinates will be displayed on screen and will also be automatically sent with DSC calls. DSC (Digital Selective Calling) was developed as a much faster way to send distress calls. DSC uses a stable signal with a narrow bandwidth and has a longer range than analog signals. It's a semi-automated system for establishing a radio call that was designed by the International Maritime Organization (IMO) as an international standard for VHF, MF, and HF calls and is part of the Global Maritime Distress and Safety System (GMDSS). The DSC system allows mariners to instantly send a distress call with GPS coordinates to the Coast Guard and other vessels within range of the transmission. DSC also allows mariners to initiate and receive distress, urgent, safety, position request, and group calls between vessels equipped with DSC capable radios.
Selectable Output Power: The HH600 lets you set the output power at 1 (Lo), 3 (Med), or 6 watts (Hi). Most of the time, you should maintain the low power setting for short-range communications, conserving battery power, and avoiding overpowering nearby stations. The high-power setting is for long-range communications, or when you do not receive a response to a signal sent at 1 watt. Power settings are selected by pressing the H-M-L button repeatedly and toggling through each setting.
Backlit LCD Screen: The radio has a 1.75" illuminated LCD display, featuring large 7-segment numerals indicating the channel number and a 5-bar signal level meter. A matrix display at the bottom displays text indicating the current radio mode, function, or operation. Multiple icons indicate Power setting, battery level, Bluetooth, and Weather Alerts.
Noise-canceling Microphone: The radio features a noise-canceling microphone that blocks background noise for clearer conversations.
Roger Beep Tone: The radio offers a confirmation tone that indicates the end of the user's transmission. When the Roger Beep mode is activated, the listener will hear an audible tone when the talk button is released, indicating the transmission is over and it is OK to speak.
Channel Selection: The HH600 will receive and transmit VHF signals on the channels you select. You can scan all channels, or only those channels saved as favorites. The Tri-Watch mode gives you access to scan 3 channels of most importance to you--channel 16 and two others of your choice. The dedicated "16/9" button provides instant access to priority channel 16 and calling channel 9. Squelch Control filters out weak signals and RF noise to let you hear the signals you want more clearly.
Bluetooth Mode: The radio can be wirelessly linked to your mobile phone via Bluetooth, allowing the radio to act as a speaker and microphone of your mobile phone while it is stowed away in a safe, dry location. The radio utilizes MicroBlue, a unique noise-canceling wireless design, and is compatible with most any mobile phone with Bluetooth. You can select from ten Call Tones to alert you to incoming calls. The VOX function converts the radio's microphone from PTT (Push-to-Talk) to being activated by your voice, enabling hands-free conversations. Other Bluetooth features include voice dialing and last number redial. Bluetooth mode is not compatible with Bluetooth headsets.
Note: Because of the noise-canceling microphone, you will need to operate hands-free calls with the microphone close to the mouth. The VOX hands-free feature does not work well from the belt clip or away from the caller's mouth.
Rewind-Say-Again: The Rewind-Say-Again feature lets you record and play back the last 20 seconds of an incoming audio transmission. When a message is received that you can't understand due to excessive engine noise, conversation, or music, you can replay the message up to 20 seconds in length. Also, when receiving a distress message, the Rewind-Say-Again feature lets you record call details, which may include coordinates, call signs, or registration numbers that can be passed along to authorities.
Waterproof/Floating: The Cobra Marine HH600 radio is waterproof to JIS7 standards, which means it is submersible to 1 meter of water for up to 30 minutes. The radio has a floating design and bright orange highlights that make it easy to retrieve if dropped overboard. The included battery, which is integrated into the rear cover, must be used to maintain its floating design.
BURP: In case the radio is dropped in the water, or subjected to extreme rain or weather, water can become trapped in the speaker grille and muffle the audio. The Cobra-exclusive BURP feature expels water from the speaker grill by emitting a loud tone for 8 seconds.
Power Options: The HH600 comes with a sealed Lithium-Ion rechargeable battery, plus a battery tray that holds 5 "AA" alkaline batteries. Both have attached back panels for the radio and screws that hold them into place. A tab on the end of the supplied belt clip acts as a screwdriver for the battery packs. The included charging cradle lets you charge the Lithium-Ion battery while it's installed in the radio, or, using the spacer, without being installed. The charging cradle comes with an 120VAC adapter for home use, and a 12VDC cigarette lighter adapter for mobile use. A fully discharged battery charges in 5 to 6 hours. Typical battery life (5% transmitting, 5% receiving, 90% standby) is 8 hours at 6 watts (Hi Power) and 14 watts at 1 watt (Lo Power).
NMEA: The HH600 features an NMEA 0183 output to display other vessels and their information transmitted by DSC or your chart plotter. A 71" cord, terminated in a 3.5 mm jack on one end and 3 bare wire ends on the other, is provided to output this information. The 3.5 mm connector plugs into a socket on the charging cradle so this information can get transferred while the radio is docked in the charging cradle.
Specifications:
Number of Channels: All U.S., Canadian, International, and 10 NOAA Weather channels
Channel Spacing: 25 kHz
Modulation: 5 kHz max
Temperature Range: -4°F to 122°F (-20°C to 50°C)
Frequency Range:

Receiver: 156.050 to 163.275 MHz
Transmitter: 156.025 to 157.425 MHz

Sensitivity (12dB Sinad): -120 dBm
Adjacent Channel Selectivity: -60dB
Intermodulation and Rejection: -70dB
Spurious and Image Rejection: -60dB
AF Output: 250mW @ 8 Ohms
Receiver Type: Double Conversion Super-Heterodyne
RF Output: 1, 3, or 6 Watts Max (5 Watts Rated)
FM Hum and Noise: 40 dB
Bluetooth: Version 4.1, Class 2, Range 10 meters
Dimensions: Width - 2.94" Height - 5.76" (10.41" w/antenna), Depth - 1.95"
Weight: 9.1 ounces w/o batteries