About the Cobra SPX 7800BT
Exceptional performance by itself
Cobra's SPX 7800BT radar detector won't lead you blindly into risky situations. You can count on its incredible range and super-fast circuitry to deliver up-to-the-second alerts for all incoming threats. You'll get 15-band protection against radar, laser, and other potential issues, including nearby safety alerts and emergency vehicles with strobe lights activated. The detector's chassis might be small, but you'll have a generous 1.25" color OLED screen showing you what's ahead so you can react with confidence.
Exceptional performance by itself
Cobra's SPX 7800BT radar detector won't lead you blindly into risky situations. You can count on its incredible range and super-fast circuitry to deliver up-to-the-second alerts for all incoming threats. You'll get 15-band protection against radar, laser, and other potential issues, including nearby safety alerts and emergency vehicles with strobe lights activated. The detector's chassis might be small, but you'll have a generous 1.25" color OLED screen showing you what's ahead so you can react with confidence.
The audio signals will come in loud and clear through the detector's built-in speaker, and you'll hear escalating alerts as you approach the source of the signal. You can adjust sensitivity for city or highway travel to reduce false alarms.
Add your smartphone for extra assurance
Built-in Bluetooth® wireless connectivity allows the SPX 7800BT to communicate with your iPhone® or Android™ phone. Just download the free Cobra iRadar app from Google Play or the iTunes® App Store — the detector links to the app through your smartphone's Bluetooth. You can then view all alerts and functions on your smartphone's display or on the detector's color screen, including signal strength, settings adjustment, and alert history. You'll also have warnings for verified speed and red-light camera enforcement locations across the United States, courtesy of Cobra's AURA camera database. The app offers a speedometer and compass to help you keep track of your velocity and bearings when connected to the detector.
Note: In-app purchases may be required to take advantage of some of the free iRadar app's offerings, including the AURA camera database.
Tap into the Cobra iRadar Community
Millions of other drivers are using the iRadar app on their smartphone as they travel, so why not use their information to help yourself? iRadar users can tag detected radar signals or enforcement areas on their own phones, and those locations are uploaded to Cobra's central server. Your app then can incorporate those tagged locations into its own maps and give you a heads-up when you're approaching them.
Leave your smartphone in your pocket
You can view all the great features of the iRadar app on the SPX 7800BT's color OLED screen, so you won't have to worry about mounting your phone in a convenient location before you hit the road. You can customize color themes and take advantage of the detector's dim mode to save your eyes when driving at night.
Invisible to most radar detector detectors
The SPX 7800BT offers complete immunity to VG-2 and Spectre I radar detector detection devices, warning you when they're in proximity. You can follow the digital strength signal meter to learn how close you are to the signal's source, and what kind of threat you're facing.
More benefits of the Cobra iRadar app
You can have the app remember where you parked your car so you can find it after you've spent time at a big shopping mall, amusement park, or sporting event. And select A/V receivers from JVC will allow you to see the display of the iRadar app on the receiver's screen when the receiver's in "App Link Mode."
Sorry, but we cannot ship radar detectors to Virginia or the District of Columbia.
READ LESS
Product highlights:
radar detector with Bluetooth connectivity
suction-cup mount windshield bracket kit and hook-and-loop fastener
straight power cord
1.25" color OLED graphic display and headphone jack
Protection:
detects 7 radar bands, 6 laser bands, 2 safety bands (including strobe alerts)
voice and audio tone alerts for radar, laser, and POP
4 city modes
360° laser protection
VG-2 and Spectre I immunity and alerts
Spectre IV+ alerts
display includes signal strength meter
dim/dark and auto-mute modes
IntelliMute suppresses audible alerts based on engine RPM
car battery low-voltage warning
Cobra iRadar app

available free through Google Play or iTunes App Store (in-app purchase required for some features)
connects to SPX 7800BT detector via Bluetooth
provides warnings for speed and red-light cameras through Cobra's AURA database
car finder
speedometer and compass
Specifications:
dimensions: 2-7/16"W x 1-7/16"H x 3-11/16"D
warranty: 1 year
MFR # SPX7800BT
What's in the box:
Cobra SPX 7800BT owner's manual
Radar detector
Windshield mounting bracket with two suction cups
69" Straight power cord with cigarette lighter adapter and USB charging port
Self-adhesive hook-and-loop pad
Operating Instructions
Product registration card
Cobra SPX 7800BT reviews
Average review:
Thanks for submitting your review
Most reviews are processed and published within 5 business days. You will receive a confirmation email once your review has been published.
Customer photos
More details on the Cobra SPX 7800BT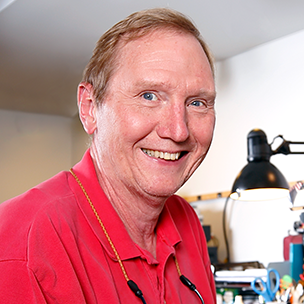 Researched by Crutchfield's

Mark G.
Product Research
Features
Overview: The Cobra SPX 7800BT is a high-performance radar/laser detector in an ultra compact design. With built-in Bluetooth and the free Cobra iRadar app, you can share threats from your protector, and receive location information for speed/red light/camera and speed traps. Equipped with the latest technology and military-grade components, the SPX 7800BT's powerful CPU can sweep the entire police radar band spectrum in less than 240 milliseconds, providing extended range and warning time over previous models. The SPX Series gives you the best detection range in its class against all current radar/laser speed enforcement guns used today, including Instant-on and POP mode radar.
15-Band Radar/Laser Detection: The SPX 7800BT detects 15 bands of radar and laser, including the Safety Alert System:
Radar:

X band
K band
Ka band
Ku band

Laser (360° detection):

LTI 20-20
LTI Laser
Kustom Signals Laser 340
Kustom Signals Laser
Stalker LIDAR
Laser Atlanta Speedlaser/Kustom Signals-ProLaser II

Safety Systems:

Safety Alert System
Strobe Alert System

Radar Detector Detectors:

VG-2
Spectre I
Spectre IV+
Organic LED Display: The SPX 7800BT is equipped with a 1.25" full color Organic LED display with bright graphics and clear text. You can adjust the intensity of the display using the top mounted "Dim" button. The detector has a Bright display mode for daytime driving, a Dim mode for dusk driving, and Dark mode where no visual alerts will be displayed. The detector also includes a Color Theme feature that allows you to customize the display screen color scheme to match your vehicle's dash illumination. You can choose from Red, Blue, Orange, White, Green, or Multi-Color.
Cobra iRadar App: Cobra iRadar is a large community-based radar/laser/camera detection system. When linked to the Cobra iRadar detector via Bluetooth Smart, users can share and receive alerts in real time from other iRadar users. The Cobra iRadar app is compatible with iPhone 4S and later, and requires iOS 6.0 or later. It is also compatible with Android smartphones running Android OS 2.3.3 or higher. Cobra iRadar provides the following features:
Provides alerts from and access to AURA, Cobra's exclusive and 100% verified camera and driving hazard database of red-light cameras, known speed traps, and dangerous intersections.
Displays live radar and laser alert information from all iRadar users.
Allows you to submit and receive locations of live police, red light cameras, speed cameras, and caution areas from other members of the iRadar community.
View alert history on the radar map view.
Note: Subscription charges are required within the iRadar app for access to the Cobra iRadar Center ($4.99/month, $13.99/quarterly, or $49.99/annually) and AURA Live ($2.99/month, $7.99/quarterly, or $29.99/annually).
Pairing: Once the Cobra iRadar App is downloaded to your smartphone and the unit powered on, the iRadar unit will appear in your phone's Bluetooth settings menu. The detector's LED will flash blue during pairing and will turn solid blue when pairing is completed.
Compass: The SPX 7800Bt features an 8-point GPS Compass to give you an accurate direction heading when connected to your iOS/Android smartphone via the Cobra iRadar App.
Instant On/Pop Mode Alert: The Pop Mode Radar Gun is a single-pulse Doppler radar that is a feature of a K and Ka (Bee III radar gun) band Instant-On radar gun. It uses a single, short-time pulse to measure the target vehicle's speed. The SPX 7800BT can sense Pop radar signals beyond the effective range of Pop radar guns, and will alert you with two beeps and two flashes of the "P" indicator. During the alert, the unit will continue to detect other signals.
Safety/Strobe Alert: The Cobra SPX 7800BT will give you advanced alert of the presence and/or approach of emergency vehicles, trains, and road hazards from systems equipped with Safety Alert Traffic Warning System transmitters. The unit also has a Strobe Alert detector that can pick up the special strobes mounted on the light bars of many emergency vehicles to change traffic signals as the vehicle approaches.
Visual Alerts: The text display includes the type of signals detected and a numeric as well as vertical bar indication of the signal strength from one bar (weakest) to five bars (strongest).
Voice or Tone Alerts: The unit will sound alerts and confirm user settings with an audible alert. You can choose either Voice or Tone alerts. In Voice Alert mode, you will first hear several tones, then a voice announcing the type of signal detected, followed by more tones. In Tone Alert mode, only the tones will be heard. A distinctly different tone is used for each type of signal detected, and with radar bands, the tones will repeat faster as you approach the signal source.
LaserEye: The SPX 7800BT's LaserEye provides you with 360° degree detection of laser signals. When mounting the unit, you must make sure the LaserEye has a clear view to the front and rear of the vehicle.
IntelliShield: The unit has Quad-level IntelliShield false signal rejection to reduce uncertainty and frustration from multiple false alerts. When in Highway mode, the unit provides full immediate response to all signals detected. This mode should be used when driving on the interstate and major highways. When driving in more urban environments, you can select one of the City Filtering Modes (City X, City X+K, City Plus X+K+Ka, and City Max) to minimize false alerts from automatic door openers operating in the X and K-band frequencies.
VG-2/Spectre I/IV+ Protection: The SPX 7800BT will alert you when VG-2, Spectre I and IV+ radar detector detection (RDD) is in use near your vehicle. The unit is undetectable by VG-2 and Spectre I devices, but can be spotted by Spectre IV+ RDDs. During an alert, the unit continues to detect other signals. You can choose whether or not you want the unit to show VG-2 and Spectre I and IV+ alerts and whether or not to sound audible alerts.
Auto/Manual Muting: When Auto Mute is On, the unit automatically reduces the audio volume of all alerts after they have sounded for four seconds. The signals will remain muted for as long as the signal is detected. When manually muting, you must press the Mute button while a signal is being received. This will reduce the volume of the alert in progress. The volume will return to normal for the next signal.
IntelliMute: IntelliMute allows you to avoid alerts you don't need to hear because you are either stopped or moving slowly. By sensing the RPMs of the engine, IntelliMute knows that you are driving at a low speed and automatically mutes all alerts (except for strobe signals from emergency vehicles). You must first set an activation point for your engine's RPMs, and when the revs go below that point, IntelliMute begins muting. Once set, the activation point is stored in memory.
IntelliMute Pro: IntelliMute Pro prevents detection by radar detector detectors (RDDs), such as VG-2, Spectre I and Spectre IV+, when traveling at slower speeds. When IntelliMute Pro is on, and engine RPMs are below the IntelliMute Pro's activation point, the detector's radar detection circuits are turned off to prevent detection by RDDs. In addition, no alerts will be given at RPMs below the activation point.
Mounting: You will get optimum performance from the detector if you mount it at a point approximately in the center of the vehicle, as low as possible on the front windshield without obstructing the view of the road to the front or rear. The detector can be mounted in two ways:
Dashboard Mount: Using the supplied hook-and-loop pad, you can attach the detector to the dashboard.
Windshield Mount: The supplied windshield mount adheres the detector to the windshield with two suction cups. The angle can be adjusted for best visibility.
Q
Crutchfield asked: Why did you buy this?
A
The smart phone app connection and voice alerts
[ Fred Jul 31, 2016 ]
A
Have a older Cobra but the Free shipping & the Discount , to Good to pass up. Thanks Tommy B.
[ E Apr 30, 2016 ]
A
Needed it
[ B Feb 15, 2016 ]
A
Price/value, features
[ shana Dec 10, 2015 ]
3 questions already asked
Q
Does this radar detector provide the current speed limit on screen?
[ bin74 Nov 11, 2015 ]
A
No. Only the current speed of the car if connected via Bluetooth with your phone....
[ Lucian Nov 13, 2015 ]
A
No it just displays detector info and your car battery volts which I like and overall I love it
[ Richard Nov 12, 2015 ]
A
It does if you have the app on with location turned on and your phone connected to the radar through Bluetooth. If the app is not connected to the radar it only shows your battery voltage and functions as a basic radar.
[ Mario Nov 12, 2015 ]
A
No, it displays your current speed on screen. You can, however, set a speed maximum on the app that will alert you whenever you go above it
[ SARA Nov 12, 2015 ]
A
No. It only registers YOUR current speed.
[ Ric Nov 12, 2015 ]
A
When it's Bluetooth with your smartphone.
[ James Nov 12, 2015 ]
A
Yes and accurate
[ MIKE Nov 12, 2015 ]