Focal 30A4
James from Pickerington oh on 5/23/2020
Have this in a .70 box I made for my challenger stuffed with fiberglass insulation. Only getting 200watts from my alpine v60 sub channel, but sounds really good. Everything else is base non amped system. Intigrates pretty well with everything the way it is. Cant really compare to any high end stuff cause I've always bought $100 cheap subs until now , but I'm happy with it. Nice and tight
Pros: Low power usage Great performance even underpowered
Cons: I have to agree with the other review about the rubber gasket not being able to be clocked to make the "focal"sit level with the "focal" on the cone. Rather silly oversight. Also the appearance played a big part in my decision to buy this. My challenger has houndstooth inserts on the seats and it looked like cone would sort of match.... not even close. In person looks diferent from what I expected from the photos. Super glossy in person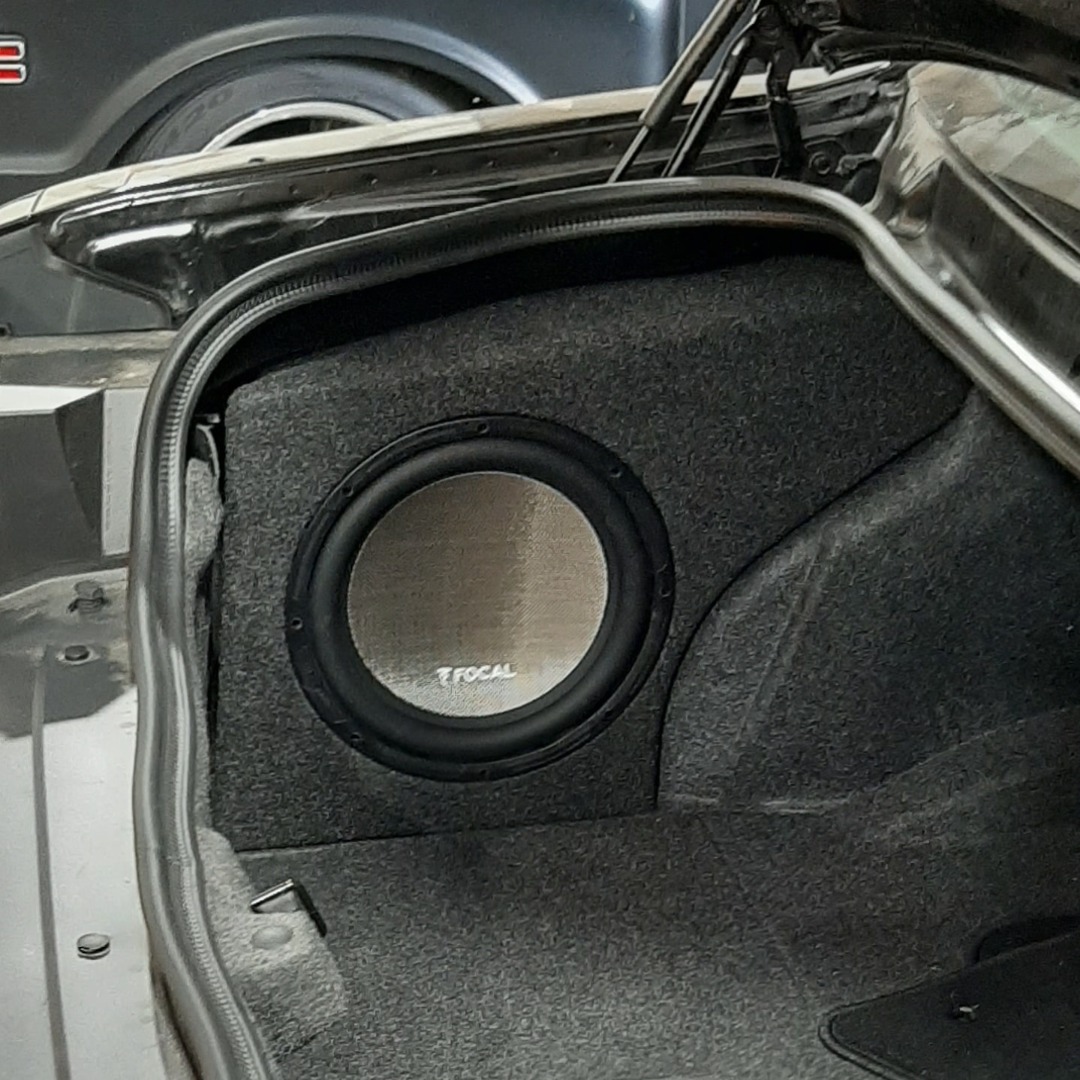 3 of 4 found this helpful
Crazy good bass
Robert from Fairhope, AL on 4/11/2016
2015 Jeep Wrangler
These subs are ridiculously good. Connected a pair of these in a ported 40 hertz box with two 10s in a sealed box to a two channel rockfordfosgate marine amp dialed in at 80 hertz. The sound quality is crazy good with two distinct bass frequencies.
Pros: Everything
Cons: Bit pricey
2 of 5 found this helpful
Nice!
MrRoy from Loganville, GA on 11/15/2015
Good price, good sub great brand.3
Pros: Affordable, great looks. Small sealed volume.
Cons: The rubber gasket has Focal imprinted on it, the sub has Focal printed on it. But you can't make them line up correctly where the holes line up.
5 of 5 found this helpful