Excellent in-wall 2.1 setup
Jason L. from Parker, CO on 12/16/2020
For our basement finishing project our family agreed that getting a nicer 2 channel setup was a priority but the lack of space put an early damper on my mood. Originally I had planned on some Monitor Audio towers for full range listening and watching movies; wife said no. These became our compromise and paired with my Rotel RA-1570 Integrated Amp (120w per channel) it is astounding the depth of range they have. A little on the bright side initially but after 6 months of listening they've developed a great warmth for music listening regardless of genre: Sturgill Simpson, Prince, Steely Dan, Infected Mushroom, M83, Purple Disco Machine, Peter Gabriel, and Earth, Wind & Fire all are a great match. They also look pretty unique without the covers on our built wood wall. All that said, invest in a complimentary subwoofer as the only lack these have in-wall, naturally, is the low end punch. We use our basement for remote working and family nights so a variety of music, movies, and tv shows is going constantly. Nearly went down the MartinLogan in-wall route but took a risk on these Focals and thus far they're incredible. Travail magnifique Focal!
Pros: Accurate sound with a unique look to show off
Cons: Budget for a dedicated subwoofer if low end punch is what you want
2 of 2 found this helpful
overpriced
Guest from Frisco, TX on 3/14/2020
At these new higher prices, you're better off going with the Martinson Axis.
1 of 9 found this helpful
Exceptional and high quality
D.C. from Allen, TX on 10/20/2019
I bought a pair for just left and right stereo setup for my living room. It is powered by Arcam SR250. Phenomenal for music and movies. Yes it's 2.1 setup but it is mind blowing quality.
Pros: Quality and design
Cons: Cost is a little high but buy once and forget about it.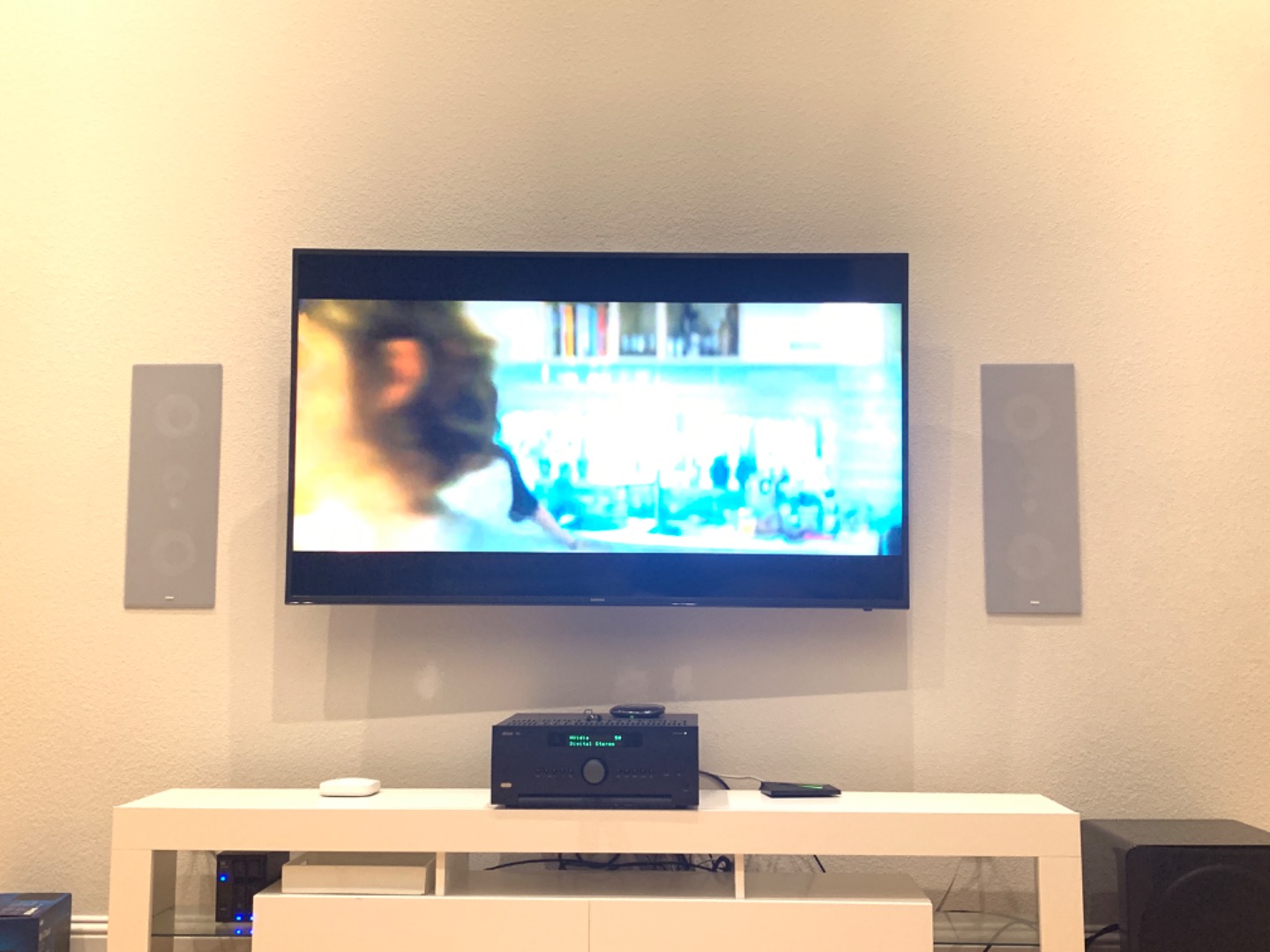 7 of 7 found this helpful