Fantastic sound in manageable package
Crutchfield customer from Auburn, CA on 10/27/2020
Fantastic sound in a fairly compact package. Forward facing port gives more placement options. Very nice quality of finish. And Crutchfield as always made the process enjoyable.
Pros: Fantastic sound Fairly compact Forward facing port
Cons: None so far
2 of 2 found this helpful
INCREDIBLE speakers.
Crutchfield customer from Wildwood, MO on 7/13/2020
These Focal speakers are absolutely incredible. I've never heard a better sounding system than what I have in place right now. Movies and music have never sounded better in my home! It's hard to imagine anything sounding better than this, at any price point.
Pros: Exceptional sound quality, can get extremely loud if you need them to be. These combined with my JL Audio subs shake the house. Impeccable build quality. Piano finish is absolutely perfect.
Cons: They're pretty heavy and big, and yet that's also what I like about them. They also take a little while to break in. I wasn't all that impressed when I first plugged them in. (Manufacturer says 20 hours or so of break-in time and I think that's spot on.) I noticed a significant improvement after leaving them on while I was away on a trip for about a week. After coming back home, they sounded noticeably better.
6 of 6 found this helpful
Heaven Sent
Crutchfield customer from PUNTA GORDA, FL on 4/6/2020
I could go on and on about these speakers, but here are the bottom lines; 1. Beautiful piano black...I mean rich and eye-popping beautiful. They really compliment my wood entertainment center, which is a completely different grain and color than the wood speakers. 2. Incredible sound! I have them paired with a JL Audio Dominion 108 sub, the Aria CC900 (black piano) center speaker and using a Sony ES Receiver Amp...just incredible sound! Like most genres of music, but lean towards Pink Floyd and Blues. 3. Extremely affordable for what I'll call the poor man's audiophile system....they're not $10,000+. 4. Oh yeah, paired with my Sony OLED TV too...phew, that picture mixed with the sound is....well...it just is. Here's the bottom line; I saw these back in 2016 at a very exclusive Home Entertainment store. I listened to several different speaker models and kept coming back to the Aria's. Unfortunately, they weren't going to work for me at the time. Anyway, I never stopped thinking about how much i loved the sound. Forward three years to 2019. I now live in Florida in a new house and was ready to take the plunge to setting up everything the way I wanted. I went to three different audio stores and listened to speakers, but none jumped at me as the Aria's and my memory recalled from 2016. Thus, I now have the speakers I wanted and couldn't be more pleased. I recommend you try to listen to them before you buy, but if you can't, I promise you will
Pros: Incredible sound and gorgeous looking speaker (piano black)
Cons: Hmmm....let's see....hmmm...nope, got nothing for you.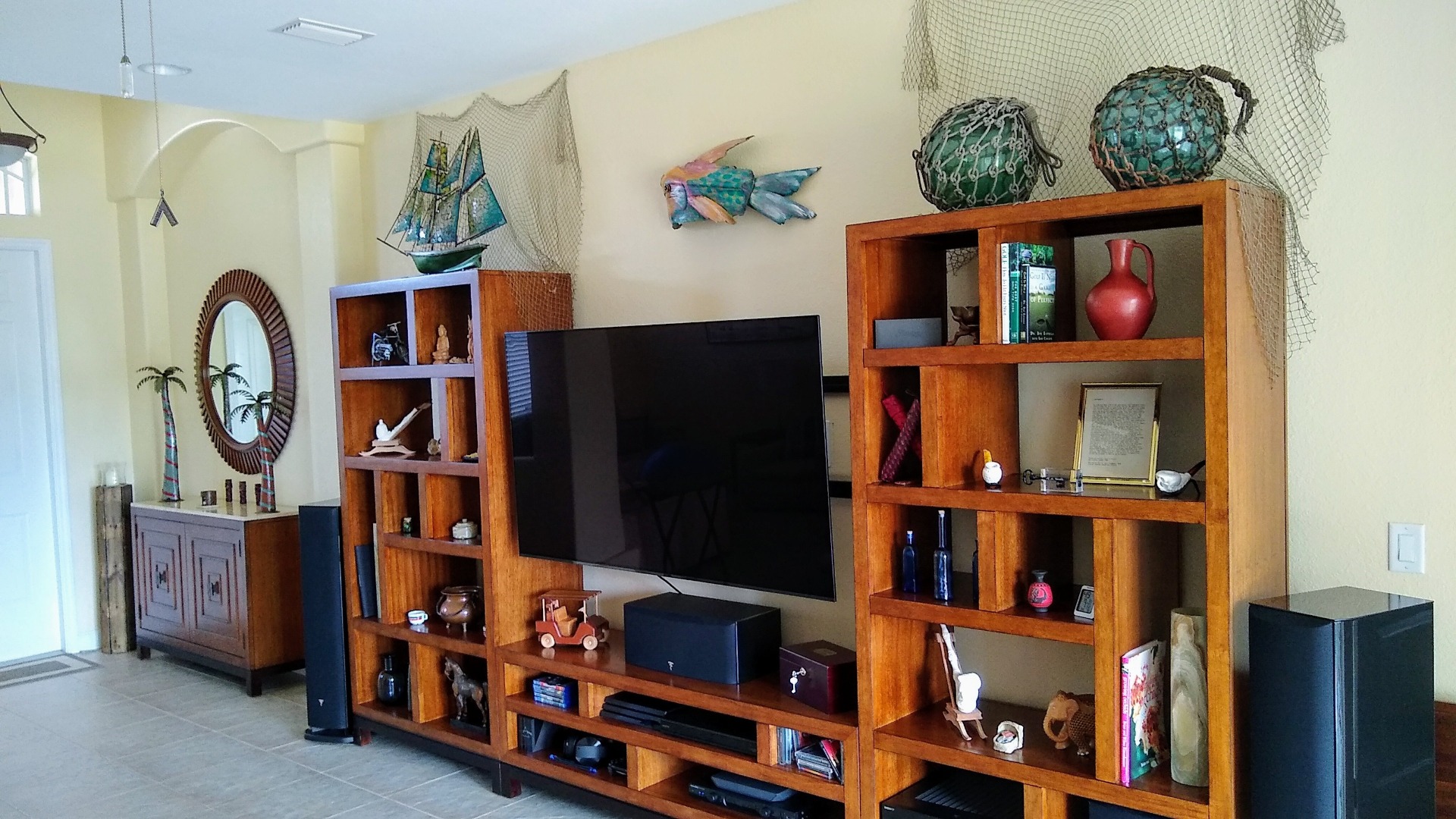 5 of 8 found this helpful