About the Midland MicroMobile® MXT105
Roger, base, over
Midland's MicroMobile MXT105 radio is ideal for your car, truck, or ATV. This 5-watt radio communicates with any Midland GMRS radio, as well as most other walkie-talkies, so it's a great way to stay in touch with people out in the field.
Roger, base, over
Midland's MicroMobile MXT105 radio is ideal for your car, truck, or ATV. This 5-watt radio communicates with any Midland GMRS radio, as well as most other walkie-talkies, so it's a great way to stay in touch with people out in the field.
Small radio, big range
This remarkably compact communicator boasts a lot of high-tech features. With a full 5 watts of power and an external magnetic-mount antenna, you'll enjoy tremendous range and reliability over open terrain. You'll be able to access 15 high/low power channels with the easy-to-reach buttons and, with 142 privacy codes, you won't have to worry about tripping over someone else's transmissions. You can scan channels to monitor conversations, so you won't miss anything if you don't want to.
Check the weather
It's essential to keep up with changing conditions in the field, so the MXT105 gives you 10 NOAA weather channels. If a front's rolling in, you can get ahead of the storm.
Clarity and control
The external microphone ensures that you'll be heard clearly, while "silent mode" operation ensures keeps distracting beeps and tones out of the mix entirely. You'll also appreciate features like auto-squelch, monitor mode, keypad lock, an external speaker jack, digital volume controls, and a backlit high-contrast LCD that's easy to see, day or night.
Installs wherever you need it
The MXT105 is easy to install in your vehicle, thanks to the detachable flip-frame mount. You can secure it on or under the dash, then slide the radio out when you need to without removing the bracket. Midland includes a 12-volt adapter for mobile use.
READ LESS
Product highlights:
5-watt GMRS base radio with external antenna
15 high and low power channels
142 privacy codes
channel scan to monitor radio activity
controlled frequency synthesizer
high-grade microphone
silent operation quiets beeps and tones
digital volume controls
external speaker jack
backlit LCD display
compatible with Midland (and most other) GMRS two-way radios
external magnetic mount antenna for extended range
detachable flip-frame mount installs on or under dash
12-volt power adapter included
FCC license required
dimensions: 1"H x 4"W x 3-1/2"D
warranty: 1 year
MFR # MXT105
What's in the box:
Midland MicroMobile® MXT105 owner's manual
GMRS 2-way radio
Mounting bracket (pre-installed)
Microphone (attached coiled cord)
Magnetic-mount antenna (attached 19.7' cable)
12V Cigarette lighter/power adapter (attached 4' harness)
Mic bracket
3 Screws
4 Hook-and-loop strips
User Manual
Quick Start Guide
"Instructions for application" note
Midland MicroMobile® MXT105 reviews
Average review:
Thanks for submitting your review
Most reviews are processed and published within 5 business days. You will receive a confirmation email once your review has been published.
Customer photos
More details on the Midland MicroMobile® MXT105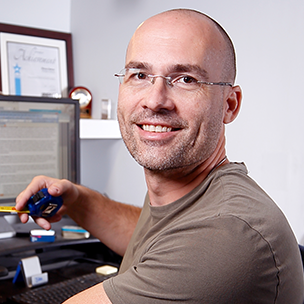 Researched by Crutchfield's

Stacey B.
Product Research
Features
2-Way Radio: This radio boasts double the range of traditional handheld GMRS two-way radios (walkie-talkies) and communicates with all GMRS radios. The MXT105 provides two transmit power levels; High and Low. The Low power level is generally suitable when operating under optimum conditions, The High power level is recommended to ensure you get maximum range from the two-way radio.
Note: Optimum conditions for maximum range include - over water, in open rural areas without obstructions, and on flat areas where you can the other radio user.
FCC Notice: The MXT105 operates on GMRS (General Mobile Radio Service) frequencies, which require a Federal Communications Commission (FCC) license. You must be licensed prior to operating on channels 1-7 or 15-22, which comprise the GMRS channels of the MXT105. Serious penalties may result from unlicensed use of GMRS channels, in violation of FCC rules, as stipulated in the Communications Act's Sections 501 and 502 (amended). You will be issued a call sign by the FCC that should be used for station identification when operating your radio on GMRS channels.
Note: To obtain a license or ask questions about the license application, contact the FCC at 1-888-CALL FCC, or go to the FCC's website - http://www.fcc.gov and request form 605
NOAA Weather Radio/Scan: The MXT105 has a NOAA Weather Radio function, to enable you to receive weather reports from designated NOAA stations. The radio also has a NOAA Weather Scan function, to enable you to scan all 10 channels of the NOAA Weather Radio.
Magnetic-Mount Antenna: The MXT105 includes a magnetic-mount antenna, intended to be attached to the vehicle's roof, trunk or similar location. Specific installation requirements vary between vehicles (see User's Manual). The antenna cable is 19.7' long.
Microphone & Speaker: The MXT105 comes with an external wired microphone and a built-in speaker. Using the included bracket, the microphone can be attached to the vehicle dash or other convenient location. For maximum clarity, hold the microphone 2-3" from your mouth when speaking.
Optional External Speaker: The MXT105 provides a rear-panel 3.5mm jack for connection of an optional external speaker (sold separately). When selecting an external speaker, ensure the speaker has 8-ohm impedance and is rated for 4 watts.
Note: When an external speaker is connected, the radio's internal speaker is automatically disabled.
Silent Operation: The MXT105 has a Silent Operation mode. In this mode, all beeps & tones are disabled.
LCD: The MXT105 is equipped with a front-panel, backlit monochrome LCD to indicate channel. You can adjust the illumination of the LCD display to ensure optimum visibility under various daytime and night-time lighting conditions; there are five levels of illumination, from off to full brightness. The MXT105 also incorporates a unique Display Flip function that allows the unit to be installed upside-down, if required, and the display read from either orientation.
Front-Panel Controls: The MXT105 offers front-panel push-button controls. You can use the keypad Lock function to prevent accidentally changing the radio's settings.
Monitor Mode & Auto-Scan: Monitor mode lets you check for activity on the current active channel. You can also use Monitor mode to adjust the volume of your radio when not receiving a signal. The MXT105 also includes an Auto-Scan mode that continuously scans all 15 available channels for activity. Additionally, if desired, you can remove one or more channels from the list of scanned channels.
FRS Compatibility: FRS (Family Radio Service) radios share the some of the same channels as GMRS radios (1-7 & 15-22), however at a lower transmitting power level (2W or less). This allows the MXT105 to be used with FRS radios, but with a shorter communication range. Channels 8-14 are strictly for FRS radio use and cannot be used with the MXT105.

Note: If using a GMRS radio to communicate with an FRS radio, communication range will be limited to the FRS radio's ability.
Privacy Codes: Continuous Tone Coded Squelch System (CTCSS) and Digitally Coded Squelch (DCS) are systems that allow several users to share the same channel without disturbing each other. When CTCSS or DCS are enabled for a selected channel, the channel is muted to all incoming signals unless they carry the correct CTCSS or DCS tone. When a transmission with the correct tone is received, the mute is removed and the voice audio can be heard. When the transmission ends the channel is muted again. Transmissions that do not have the correct tone are not heard.
Note: The MXT105 has 142 Privacy Codes (38 CTCSS codes and 104 DCS codes), which can be applied to any channel. If desired, you can select a different Privacy Code for each channel.
Power Requirements: The MXT105 can be installed in any 12-volt negative ground system vehicle. It offers a plug-in-play installation for power and ground, or a hard-wired installation.
12-Volt Power/Cigarette Lighter Adapter Port: The power cord supplied with the MXT105 is equipped with a cigarette lighter adapter for easy installation. Simply plug the connector into the vehicle's 12V power or cigarette lighter adapter port.
Hard-Wired Installation: If a hard-wired installation is desired, connect the power cord to the vehicle's electrical system as follows - Cut the power cord just after the cigarette lighter adapter; Connect the positive lead (Red wire with in-line fuse holder) to either (a) the fuse block or (b) directly to the positive post of the vehicle's battery; Securely connect the ground lead (Black wire) directly to the vehicle's metal frame (a good direct metal-to-metal ground is essential for optimum performance).