About the Midland MicroMobile® MXT500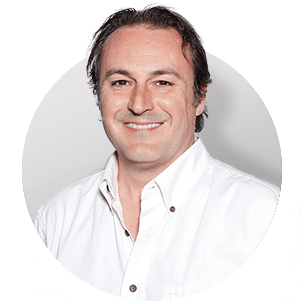 Maximum range for massive spaces
When you have a lot of ground to cover, it takes a powerful radio to keep in touch. Midland's MXT500 MicroMobile radio gives you incredible range, plus a host of high-tech features. It works great in your car, truck, or ATV, or you can set it up at your home, office, or lodge using a 12-volt power adapter (sold separately). For ranchers, farmers, and anyone else with a lot of land to traverse and manage, this 50-watt radio is the best way to keep in touch.
Maximum range for massive spaces
When you have a lot of ground to cover, it takes a powerful radio to keep in touch. Midland's MXT500 MicroMobile radio gives you incredible range, plus a host of high-tech features. It works great in your car, truck, or ATV, or you can set it up at your home, office, or lodge using a 12-volt power adapter (sold separately). For ranchers, farmers, and anyone else with a lot of land to traverse and manage, this 50-watt radio is the best way to keep in touch.
Cover a lot of ground
With 50 watts of power (the maximum allowed) and an external magnetic-mount antenna (sold separately), you'll enjoy remarkable range and reliability over open terrain. You'll be able to access 8 repeater channels and 15 high/low power channels with the easy-to-reach buttons, while 142 privacy codes make it highly unlikely that you'll trip over anyone else's transmissions. You can scan channels, too, so you won't miss anything important. You can use it to communicate with any other Midland GMRS radio, as well as most walkie-talkies.
Stay aware of the weather
It's essential to keep up with changing conditions in the field, so the MXT500 gives you 10 NOAA weather channels. If a front's rolling in, you'll be able to plan accordingly and get to a safe place. And if it does start raining while you're out there, this rugged radio is IP66-rated for water resistance.
Clarity, control, and USB charging
This radio boasts plenty of power and also offers some smart features. "Silent mode" operation ensures keeps distracting beeps and tones out of the mix entirely. You'll also appreciate auto-squelch, monitor mode, keypad lock, an external speaker jack, digital volume controls, and a backlit high-contrast LCD that's easy to see, day or night. There's even a fast-charging USB-C port for smartphones and other devices.
Installs wherever you need it
The MXT500 is easy to install in your vehicle. The detachable flip-frame mount secures on or under the dash, and you can slide the radio out when you need to. For home use, you'll need a 12-volt power adapter (sold separately, Midland part # DURACOMM LPX-14).
READ LESS
Product highlights:
50-watt GMRS base radio
IP66 water-resistant
USB-C port for charging phones and other devices
8 repeater channels for increased range
15 high and low power channels
142 privacy codes
channel scan to monitor radio activity
controlled frequency synthesizer
high-grade microphone
silent operation quiets beeps and tones
digital volume controls
external speaker jack
backlit LCD display
Other info
compatible with Midland (and most other) FRS/GMRS two-way radios
mount and mounting hardware included
antenna with magnetic mount included
12-volt power adapter sold separately (Midland part # DURACOMM LPX-14)
FCC license required
dimensions: 5.5" x 1.8" x 7"
warranty: 1 year
MFR # MXT500
What's in the box:
Midland MicroMobile® MXT500 owner's manual
2-Way radio with attached 6" power/ground input harness
Hand-held microphone with attached 4.5' coiled cable
Mounting bracket
6.5' Power/ground harness (inline 15A AGU fuse)
6" Antenna
Magnetic antenna base with attached 19.5' cable
Antenna mounting plate (attached 3M adhesive backing)
Microphone holder
3M Adhesive pad for mic holder
Spare 15A AGU fuse
Four 10mm machine-screws
Four 3/4" screws
4 Flat-washers
4 Lock-washers
Quickstart guide
Instruction manual
Midland MicroMobile® MXT500 reviews
Average review:
Thanks for submitting your review
Most reviews are processed and published within 5 business days. You will receive a confirmation email once your review has been published.
Customer photos
This review was collected as part of a promotion
More details on the Midland MicroMobile® MXT500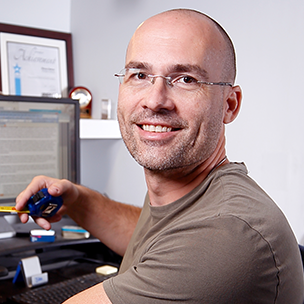 Researched by Crutchfield's

Stacey B.
Product Research
Features
Overview: The Midland MXT500 is the most powerful GMRS (General Mobile Radio Service) two-way radio allowed by law. With 50W of power, the 2-way radio can provide a maximum operational range of up to 75 miles, making it ideal for large properties, farms, and ranches. Key features include: 15 high power GMRS channels, 8 repeater channels for increased range, 142 privacy codes, Channel-scan, Silent Operation, and Split-tone capability. Its compact and durable housing can be mounted under a dashboard or in a glove box with the included mounting hardware. It also includes a hand-held PTT (push to talk) microphone along with a 6" antenna and magnetic mounting base. The MXT500 is compatible with Midland FRS/GMRS walkie-talkies (GMRS channels only).
Note: Operation of a GMRS radio requires an FCC license.
Range: With 50 watts of power, the MXT500 can provide exceptional communication range. The following is an estimated range guide:
Maximum distance is up to 75 miles line of sight with no obstructions.
20 - 25 miles with partially obstructed line of sight (trees, small hills, etc).
10 - 15 miles with major obstructions to line of sight (buildings, larger hills, mountains, etc).
Outdoor Use: The MXT500 carries an IP66 waterproof rating for outdoor use.
Channels: The MXT500 provides 15 GMRS channels that can be selected manually or with the Auto-scan mode that continuously scans all 15 available channels for activity. It also includes a Monitor Mode that lets you check for activity on the currently selected channel. This mode also lets you adjust the volume of the radio if you're not receiving a signal from an assigned transmitter. The MXT500 has the ability to access up to 8 repeater channels which can significantly increase the radio's range and coverage area.
FRS Compatibility: FRS (Family Radio Service) radios share the some of the same channels as GMRS radios (1-7 & 15-22), however at a lower transmitting power level (2W or less). This allows the MXT500 to be used with FRS radios, but with a shorter communication range. Channels 8-14 are strictly for FRS radio use and cannot be used by the MXT500.

Note: If using a GMRS radio to communicate with an FRS radio, communication range will be limited to the FRS radio's ability.
Squelch and Privacy: Squelch is the ability of a transmitter/receiver to suppress or mute the channel if the signal level weakens enough. This helps keep out unwanted channel noise and stray signals from other devices, especially when there's no signal being sent from a transmitting device. The MXT500 has adjustable Squelch sensitivity, with a level of 00 being the most sensitive allowing the squelch to open on very weak signals and a maximum setting of 09 which requires a very strong signal to open the squelch. The radio also features Privacy Codes via CTCSS (Continuous Tone Coded Squelch System) and DCS (Digitally Coded Squelch). These systems allow several users to share the same channel without disturbing each other. When CTCSS or DCS is enabled for a selected channel, the channel is muted to all incoming signals unless they carry the correct CTCSS or DCS tone. When a transmission with the correct tone is received, the mute is lifted and the voice audio can be heard. The MXT500 has 142 total Privacy Codes - 38 CTCSS, and 104 DCS.
NOAA Weather-Band Channels: The Midland MXT500 includes NOAA Weather Radio function, supporting all 10 NOAA Weather Channels. This lets you receive weather reports from designated NOAA stations, either by directly selecting a NOAA channel or using the Channel Scan function.
| | |
| --- | --- |
| Weather Radio Channel Number | Broadcast Frequency (MHz) |
| 1 | 162.550 |
| 2 | 162.400 |
| 3 | 162.475 |
| 4 | 162.425 |
| 5 | 162.450 |
| 6 | 162.500 |
| 7 | 162.525 |
| 8 | 161.650 |
| 9 | 161.775 |
| 10 | 163.275 |
Hand-Held Microphone: The Midland 2-way radio includes a hand-held microphone with a 4.5' coiled cable that can be attached to the front-panel connection port. Microphone controls include: PTT (Push To Talk), Channel Up, and Channel Down.
Built-In Speaker: The MXT500 features a built-in top-panel speaker. A rear-panel 3.5mm socket lets you connect an optional external speaker (sold separately). A connected speaker must be 8-ohms and rated for 4W.
USB-C: A front-panel USB-C port can be used for charging a smartphone or other portable devices. The USB-C port can also be used for updating the firmware.
Note: When using the USB-C port for updating, the USB Programming function (menu setting) should be set to On. When using the USB-C port for charging, the USB Programming function should be set to Off.
Intercom Compatible: A rear-panel TA5 mini-XLR port lets you connect an optional intercom or headset (both sold separately). If an intercom system is connected, the hand-held microphone should be disconnected to avoid an echo.
Antenna: The MXT500 includes a 6" antenna with a 19.5' cable. A magnetic antenna base, with adhesive, is also included for attaching the antenna to the top of a vehicle.
Mounting Bracket: A mounting bracket is included for attaching the 2-way radio to the underside of a dash or console. A microphone bracket is also included for mounting the mic to a dashboard.
Power: The Midland 2-way radio includes 7' of power and ground wire that will need to be connected to the vehicle's +12VDC electrical system.
Additional Functions:
Scan Skip: Allows you to remove specific channels from the Auto-Scan list. All channels are initially enabled for scanning.
Call Alert: The MXT500 can transmit a call alert for a fixed length of time by pressing the PTT button along with the Channel Up button on the hand-held microphone.
Transmit Power Level: Three transmitting power levels are available; Hi, Mi, and Lo.
Channel Bandwidth: All Midland GMRS radios use narrow-band mode to provide optimum communication and spectrum efficiency with both FRS and GMRS radios which share the 12.5kHz spaced FRS/GMRS channel frequencies. For best clarity, all radios communicating together should use the same bandwidth. When using the MXT500 with wide-band GMRS radios, the channel bandwidth can be switched to wide-band mode.
Voice Compander (Comp): The Voice Compander function can reduce background noise and enhanced audio clarity, especially in long-range communication.
Silent Operation (Mute): In Silent Mode, all beeps and tones are disabled.
Time Out Timer (TOT): This function limits the amount of transmitting time the radio has per PTT activation. Options include Off, 30, 60, 90, 120, 150, 180, 210, 240, 270, and 300 seconds.
Automatic Power Off (APO): Lets you set a time interval for the radio to automatically power off. Options include Off, 30, 60, 90, and 120 minutes.
Display Color: Seven adjustable LCD display colors are available: Green, Blue, Cyan, Yellow, Purple, Clear, and Red.
Display Brightness: The LCD display brightness can be adjusted, with 6 available brightness levels
Specifications:
Transmitting Power: 50 W
GMRS Channels: 15
Privacy Codes: 142
Repeater Channels: 8
Dimensions (including mounting bracket): Width = 5.70", Height = 2.54", Depth = 7.59"