Polk Audio Signa S4
Ronald from Danville, CA on 5/23/2022
This sound bar provides quite a nice surround effect, perfect for our bedroom. Very easy to set up and use.
0 of 0 found this helpful
Polk Audio Signa S4
Cathy from Middletown, DE on 3/1/2022
Sounds great Had to dig for info on how to get soundboard to work with TV remote.
1 of 2 found this helpful
Solid purchase
Guest from La Nouvelle Orleans on 2/3/2022
PROS: easy connectivity, Subwoofer is wireless so can be moved around to find the sweet spot., audio quality is good when up mixing audio, excels with 5.1, atmos sources (if connecting from game console or STB, make sure sound is set to 'bitstream out', and tv settings need to be set to dolby digital (via ARC hdmi port) for 5.1 and dolby digital+ for atmos. If you have an eARC port on your tv, even better as its loss less.)., Height channels really shine despite having vaulted ceilings and not 7'-12' flat ceilings. To judge audio quality perfectly, you need an ideal room (ceiling, material of ceiling, wall, size, distance from bouncing sounds, etc.) so it's hard to pinpoint exactly how good this soundbar can be. CONS: comes with limited instructions, lack of features. Bottom line: if you're looking for a solid soundbar for good surround sound, and dont care about bells and whistles, you cant go wrong. I give it a 4/5.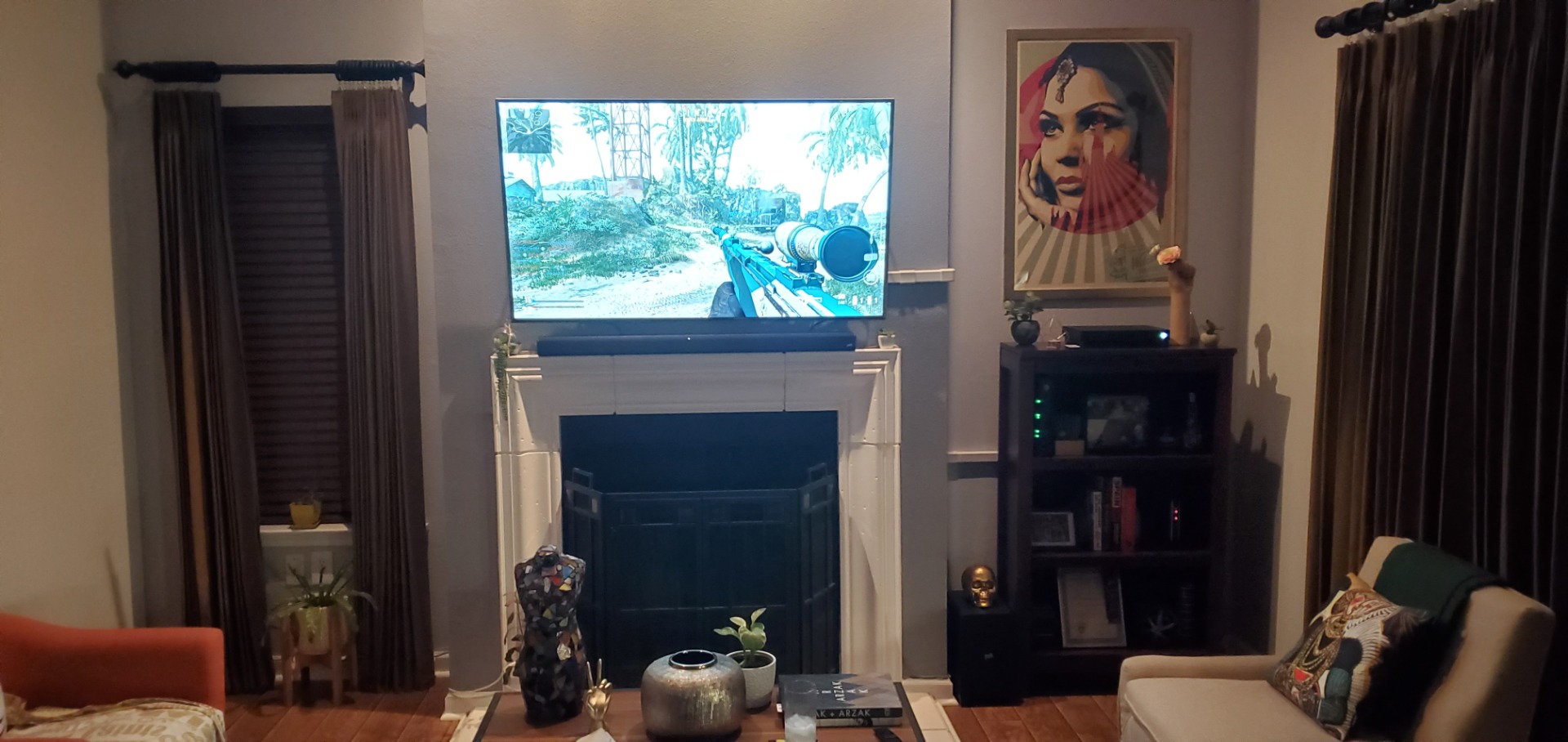 11 of 11 found this helpful