Overall great speaker
Crutchfield customer from Centerville, UT on 2/9/2021
Love this thing. It does not deliver the kind of impact Bass that you would expect for a 10 or 12 inch sub, but does deliver a real nice bottom end to a stock stereo. It is also pretty cool to take the speaker out of the vehicle and use it at a BBQ ect. Only real complaint I have is that the only way to charge the speaker is when it is mounted in the vehicle. Bad idea JBL. That being said you could always buy another harness from JBL and make your own. For that reason I can't give it 5 stars.
Pros: Great sound and Bass
Cons: Not able to charge when not mounted in vehicle
5 of 6 found this helpful
Good dual purpose sound option for the price
Crutchfield customer from Kaunakakai, HI on 1/19/2021
2013 GMC Sierra
I've been looking for a bass solution for a while and didn't want to spend over a thousand dollars for it. The JBL BASSPRO GO is the right equipment for the job easy install and I get the subwoofer bass that I have been missing. As a bonus it is also a portable Bluetooth speaker what a plus. I can listen to my tunes in my truck and when I get to the beach just unhook and take it with me and enjoy my tunes with out having to run my truck.
Pros: Price, subwoofer and portable Bluetooth speaker in one, easy installation, and great sound
Cons: Non so far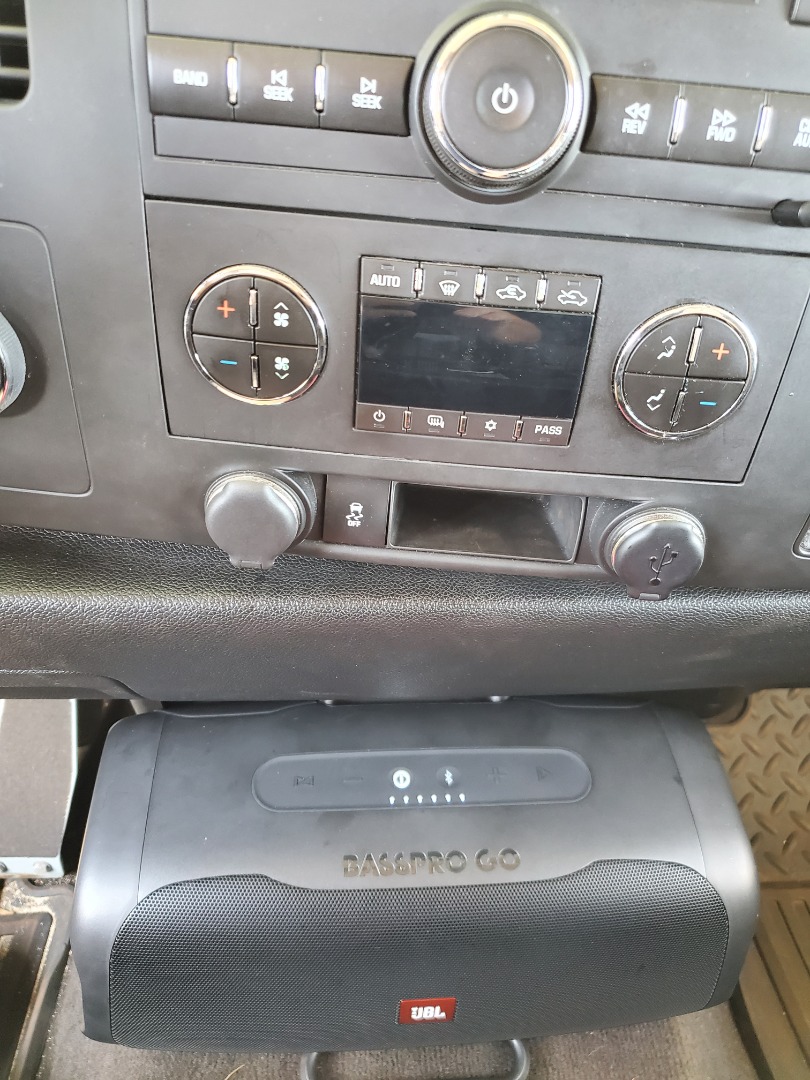 6 of 7 found this helpful