Nice Look and weight
Crutchfield customer from Port Clinton, OH on 5/6/2021
I like the look of these. I have many vintage speakers and it works perfectly. Nice weight and angle. I do wish a company would start making various speaker stands and not the standard straight versions at a reasonable price. These are nice but expensive for what they do. I would buy again but wish I had alternatives.
0 of 0 found this helpful
Ideal for JBL 4312G
Crutchfield customer from Austin, TX on 4/24/2021
In my view, these stands really complemented my JBL 4312G speakers. They are stylish and unique from an aesthetic standpoint. Functionally, they elevate the speakers to an ideal height, and rake them up a few degrees to help with dispersion. The area that holds the speaker in place has a nice brace in the back as well. The base has some adjustable rubber feet for leveling purposes. They are also solid and heavy. To sum up, these were ideal for my application, and would happily recommend!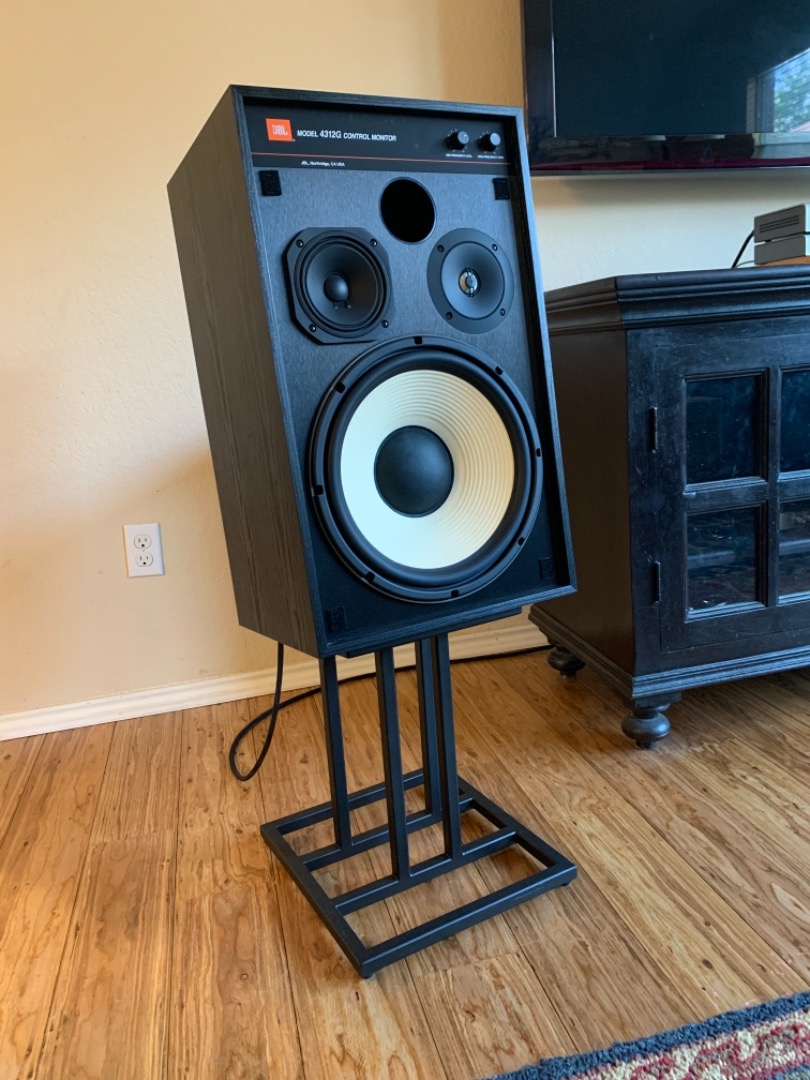 0 of 0 found this helpful