About the T-Spec Capacitor
Meet Buck Pomerantz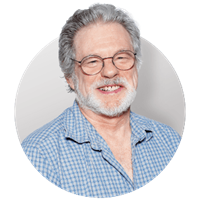 I belong to a culture of fine sights and sounds, and I like spreading the word.
I've been tinkering with electronics ever since I was a kid - starting with taking apart and putting back together televisions and radios. I always got them back together again and working. I took courses in radio and electronics as a teenager, and became a ham radio operator. I worked in my high school's stage crew, running sound, lights, and a movie projector. After college, I joined a rock 'n roll band as the soundman and learned how to lug around and operate the gear that helps make music sound good and loud.
Working in a music store in Austin, Texas, I spent a few years manufacturing, installing, repairing, and operating sound systems. Our customers were recording studios, nightclubs, and touring bands. Eventually I moved back to Charlottesville, Virginia and opened a small demo recording studio. In 2006, I finally came to my senses and got this job at Crutchfield. They actually pay me to ramble on, rant, and explain the things I love about music, electronics, and getting good sound.
Given my background, they put me to work writing about some of the most complex electronic products Crutchfield sells: car amplifiers, digital signal processors, wiring, professional sound mixers, and PA systems.
More about Buck
Started at Crutchfield in 2006
Completed our thorough in-house Advisor training, learning about the ins and outs of our various products
Stays up-to-date by attending vendor training sessions for new products
Earned MECP (Mobile Electronics Certified Professional) certification
Designed and organized Crutchfield's subwoofer wiring diagrams
Authored dozens of Crutchfield articles and hundreds of product presentations, primarily focused on car audio amplifiers and pro audio gear
Answers the many customer questions posted in the comments on his articles
Semi-retired soundman with decades of experience making other people sound good
From 1999 to 2018, also worked as a sidelines video camera grip for University of Virginia football and basketball games
Smooths out the bass
T-Spec's 3-farad capacitor will help your vehicle's charging system keep up with your high-powered sound system. When the power of the bass threatens to overwhelm the electrical system, this cap quickly provides a jolt of stored power to keep the beat pounding and your headlights from dimming. And it recharges quickly, so it's always ready for the next hit.
Displays the voltage
A bright digital meter displays your system's voltage, so you can monitor how things are going and avoid overtaxing your vehicle's charging system. We recommend this 3-farad cap for sub amps delivering up to 3,000 watts RMS. Distribution-type connections on its top simplify the wiring of the capacitor and your amplifier. Warranty: 1 year.
What's in the box:
T-Spec Capacitor owner's manual
3.0 Farad capacitor
2 Polycarbonate mounting brackets (installed)
5mm Allen wrench
4 Self-tapping screws (5/8" length)
Resistor bulb
User's Manual
MFR #V8-3DDC
Featured review
So far this is the one component I haven't had some type of problem with. Been in use for several weeks now and I haven't noticed any symptoms of reduced voltage like headlight dips. Person that helped me install the power amp said he had never seen a cap charge up so fast as this one.
Ed from LA
Customer Q&A
Q
I just put this in my car and the led readout stays off most of the time and then when I turn the car off it will come back on for a couple minutes. Is this normal? I've had other capacitors and the led was always on as long as the car was on.
A
It's normal, it comes on whenever the voltage changes and then goes away so it doesn't draw.
12 reasons to shop with us
#9
Articles, DIY tips, and videos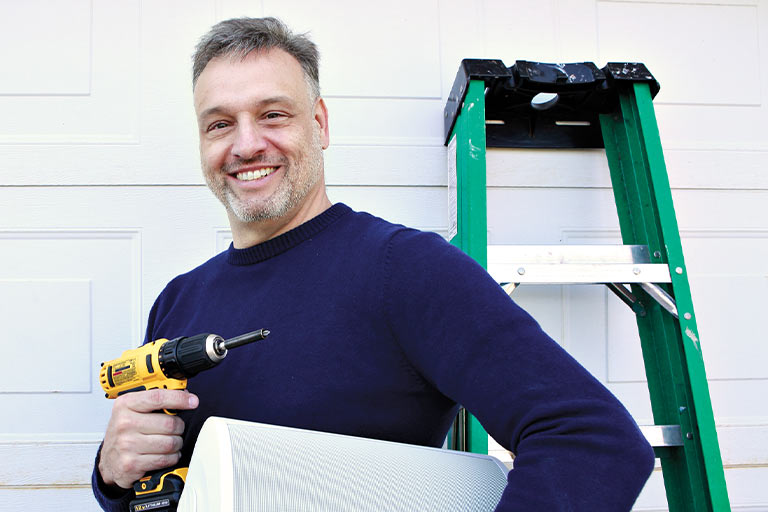 Our experts help you shop smart.
T-Spec Capacitor reviews
Average review:
61 reviews
Thanks for submitting your review
Most reviews are processed and published within 5 business days. You will receive a confirmation email once your review has been published.
Success
Thank you for submitting your review!
It may take up to a week for your review to appear.
Customer photos
More details on the T-Spec Capacitor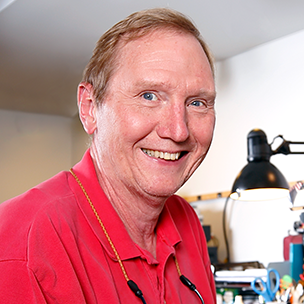 Researched by Crutchfield's

Mark G.
Product Research
Features
Overview: This T-Spec v8-series digital capacitor will improve the performance of your car's electrical system by acting as a buffer between the alternator and your amplifier. Stored energy from your car's electrical system is held in the cap and quickly released to the amplifier when needed. High current demand occurs when the music you are playing contains a loud, transient, deep bass signal.
Capacitance: This T-Spec v8-series digital capacitor has a rating of 3.0 farads. While you can never have too much capacitance, it is recommended that you use a capacitor with a minimum of 1 Farad for each 1000 watts of amplifier power.
Distribution Top: The capacitor features an impact-resistant polycarbonate distribution top with two 4 AWG positions on the positive (+) side and two 4 AWG positions on the negative (-) side. You can use 4 AWG or 8 AWG wire when wiring the capacitor into your system. The power/ground wire connections have set-screw terminals that can be tightened/loosened with the supplied 5mm Allen wrench.
Voltage Meter: This capacitor has a digital voltage meter on the top to help you monitor your electrical system's performance.
Reverse Polarity Protection: If the capacitor is wired incorrectly, you can damage your equipment or electrical system. To prevent this, the capacitor has an internal relay system which disables the capacitor and triggers a buzzer to sound.
Resistor Bulb: The capacitor comes with a resistor bulb which is used when initially charging the capacitor, and to discharge the capacitor when removing it from the system. You should keep the resistor bulb in a safe storage location when not in use.
Mounting System: The cap comes with a simple mounting system that lets you mount the unit vertically or horizontally, using the four supplied self-tapping screws.