About the Panasonic Lumix DMC-FP8
The ultra-compact Panasonic Lumix DMC-FP8 is a great addition to any party. Its built-in wide-angle lens lets you capture more of the scene, whether you want a group shot of all your friends, or a wide picture of the room's decorations. And optical image stabilization offsets accidental camera movement, so it's easier to capture sharp, blur-free images of your party guests. Shoot detailed 12.1-megapixel photos with plenty of resolution for cropping, enlarging, and printing. Capture smooth, high-definition video clips that look great on your HDTV (requires proprietary component video cable, sold separately).
The ultra-compact Panasonic Lumix DMC-FP8 is a great addition to any party. Its built-in wide-angle lens lets you capture more of the scene, whether you want a group shot of all your friends, or a wide picture of the room's decorations. And optical image stabilization offsets accidental camera movement, so it's easier to capture sharp, blur-free images of your party guests. Shoot detailed 12.1-megapixel photos with plenty of resolution for cropping, enlarging, and printing. Capture smooth, high-definition video clips that look great on your HDTV (requires proprietary component video cable, sold separately).
Smart features for simple shooting
The 'FP8 features a sophisticated automatic mode designed to give you great results without pausing to make adjustments. Face detection helps you take sharp, natural portraits. For subjects in motion, an intelligent sensitivity setting compensates for movement and prevents blurred photos. And a special scene recognition mode selects optimal exposure settings to suit your shooting environment.
This camera's built-in 40MB memory holds approximately 6 photos at top resolution — add optional SD™ memory cards for more storage.
READ LESS
Product highlights:
12.1-megapixel effective recording
4.6X optical zoom (4X digital/18.4X total zoom)
2-11/16" LCD screen with automatic 7-step brightness adjustment
optical image stabilization
wide-angle lens for shooting landscapes and large groups
35mm equivalent focal length: 28-128mm
top JPEG resolution: 4000 x 3000
high-definition movie mode with audio (1280 x 720 at 30 frames per second)
face detection adjusts focus and exposure settings for better portraits
intelligent ISO detects subject movement and adjusts camera settings to prevent blur
high sensitivity mode for better low-light and flash-free shooting
variable ISO sensitivity (film speed equivalent) settings
variable burst mode lets you select shooting resolution and speed (up to 10 frames per second at reduced resolution)
selectable white balance settings
27 scene modes including Self Portrait, Starry Sky, and Baby
macro zoom for sharply focused closeups
Tracking AF "locks" on and follows moving subjects for optimal focusing and exposure
built-in flash
playback options including thumbnail display, slide show, and image resizing and trimming
compatible with PictBridge-enabled printers
high-speed USB interface
40MB internal memory (holds about 6 photos at top resolution)
uses optional SD™, SDHC™, and MultiMediaCard™ memory cards
3-7/8"W x 2-1/2"H x 7/8"D
weight: 4.62 oz. (without battery or memory card)
warranty: 1 year (6 months on CCD, 90 days labor)
Supplied Accessories:
rechargeable lithium ion battery
battery charger
audio/video & USB cables
wrist strap
software CD-ROM
MFR # DMC-FP8K
What's in the box:
Panasonic Lumix DMC-FP8 owner's manual
Digital camera (black)
DMW-BCF10PP Lithium-Ion rechargeable battery (3.6 Volts/940 mAh)
Plastic battery case
Wrist strap
DE-A59B Battery Charger
59" Audio/Video cable (has proprietary plug on one end and a mono RCA audio and an RCA composite video plug on the other)
40" USB cable (with proprietary connector on one end and a USB-A connector on the other)
LUMIX CD-ROM Software
LUMIX CD-ROM Operating Instructions
Basic Operating Instructions (Eng/Spa)
Supplied Software instructions (English/French)
Product Registration Card
Panasonic Lumix DMC-FP8 reviews
Average review:
Thanks for submitting your review
Most reviews are processed and published within 5 business days. You will receive a confirmation email once your review has been published.
Customer photos
More details on the Panasonic Lumix DMC-FP8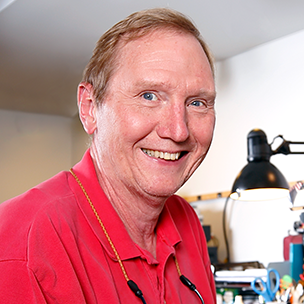 Researched by Crutchfield's

Mark G.
Product Research
Recording Features
Play, Edit, and Print Functions
Battery Information
Connections
Supplied Software
Recording Features
LCD Monitor: The Panasonic Lumix DMC-FP8 digital camera features a clear, bright, high-resolution, 2.7" (diagonal), low-temperature polycrystalline TFT LCD wide-screen (16:9) monitor for framing shots and displaying your recorded images. The LCD monitor has approximately 230,000 pixels with a field of view of about 100% of the image being recorded. The camera's Intelligent LCD adjusts brightness automatically as the ambient light level changes, so images are clear, bright and easy to see day or night, indoors or outdoors. The LCD monitor can be set to automatically turn off after 15 or 30 seconds. There is also a High Angle setting which allows you to see the LCD monitor easier with the camera held at a high level above your head.
Note: This camera does not feature a separate viewfinder.
Image Sensor: The images are captured on the FP8's 1/2.33" CCD with 12,700,000 total pixels; 12,100,000 effective. The CCD features a primary color filter which ensures the correct extraction of color information from the CCD for vivid, rich color images.
Leica Lens: The FP8 is equipped with a high-quality Leica DC Vario-Elmar lens (10 elements in 8 groups with 5 aspherical lenses and 1 ED lens) with a powerful 4.6x optical zoom (35mm film camera equivalent: 28mm to 128mm).
Digital Zoom: The camera has a digital zoom with a maximum of 4x. Combined with the 4.6x optical zoom, the total zoom is 18.4x. The digital zoom can be turned off if you prefer.
Extended Optical Zoom: When the resolution is not set to the highest quality for a given aspect ratio, you can use the extra capacity to effectively increase the optical zoom power without picture quality deterioration. The Extended Optical Zoom function uses the center part of the high-resolution CCD and crops the picture to the size you have chosen. The result is an optical zoom power maximum of 9.1x (at 3M). Combined with the 4.6x digital zoom, the total maximum zoom is 41.86x.
Power Optical Image Stabilization: To prevent blurry images caused by hand movement, you can activate the Power Optical Image Stabilization (Power O.I.S.). Inadvertent hand movement generally occurs during telephoto, macro, or self-portrait shooting, or when taking photos at night or in dim lighting. The Power O.I.S. system uses built-in gyrosensors to detect even tiny camera movement, then shifts a lens in the opposite direction to compensate. You can choose between three O.I.S. modes: Mode 1 (continuous stabilization) , Mode 1 (activated only when shutter is pressed), or Auto (optimum jitter compensation is select depending on the condition).
Recording Format: The digital camera supports JPEG still images and QuickTime Motion JPEG for recording video clips.
Recording Media: In addition to the 40MB built-in memory, the FP8 can record images on SD Memory Cards of 8 MB to 2 GB capacity or SDHC (High Capacity) Memory Cards of 4GB to 32GB. You can copy the data of the pictures you have taken from the built-in memory to a card or from a card to the built-in memory.
Image Resolution: You can record still images in multiple sizes, three aspect ratios (4:3, 3:2, and 16:9), and two quality settings (Fine or Standard). The number of images you can record is as follows:
Aspect Ratio
Image Resolution
Number of Recordable Images
40MB built-in memory
2GB SD Card
8GB SDHC Card
Fine
Std
Fine
Std
Fine
Std
16:9
9M (4000 x 2248)
7
15
350
680
1410
2750
6M EZ (3264 x 1840)
10
20
470
930
1910
3720
3.5M EZ (2560 x 1440)
23
45
1040
1980
4160
7920
2M EZ (1920 x 1080)
40
77
1800
3410
7220
13640
3:2
10.5M (4000 x 2248)
6
13
310
620
1260
2480
7M EZ (3264 x 2176)
9
18
440
850
1760
3410
4.5M EZ (2560 x 1712)
19
38
890
1700
3550
6820
2.5M EZ (2048 x 1360)
30
58
1360
2560
5450
10230
4:3
12M (4000 x 3000)
5
12
290
560
1160
2270
5M EZ (3264 x 2448)
12
25
590
1130
2380
4540
3M EZ (2048 x 1536)
27
53
1220
2360
4910
9440
2M EZ (1600 x 1200)
43
81
1920
3610
7670
1440
0.3M EZ (640 x 480)
195
310
8780
12290
35080
49120
Motion Pictures: The FP8 can record high-definition and standard-definition motion pictures with audio at 30 fps using four picture sizes. You can record at 1280 x 720 or 848 x 480 pixels in the 16:9 aspect ratio, and at 640 x 480 pixels or 320 x 240 pixels in the 4:3 aspect ratio.
Aspect Ratio
Picture Size
Frames Per Second (fps)
Recording Times (hr.min.sec.)
40MB Internal Memory
2GB SD Card
8GB SDHC Card
4:3
QVGA: 320 x 480
30fps
00.01.24
01.04.00
04.15.00
VGA: 640 x 480
30fps
00.00.00
00.22.10
01.28.00
16:9
WVGA: 848 x 480
30fps
00.00.00
00.21.20
01.25.00
HD: 1280 x 720
30fps
00.0.00
00.08.20
00.33.40
Note: A maximum of approximately 2GB can be recorded in any one session.
Shooting Modes: The digital camera features the following shooting modes.
Single Shot: The camera records a single image with each press of the unit's shutter-button.
Burst Mode: You can take multiple shots consecutively in the Burst Mode. You can record up to 5 standard quality or 3 fine quality images at a speeds of 2.3 images per second in Burst mode.
Self Timer: The camera has a self timer feature that delays the shutter release, allowing you take pictures of yourself. The self timer can be set for 2 seconds or 10 seconds.
Focus Range: The FP8's focus range is approximately 0.99 feet to infinity in normal mode and 0.17 feet (W) or 0.99 feet (T) to infinity in Macro mode. The camera also features a Macro Zoom mode that allow you to take a picture with the digital zoom up to 3x while maintaining the distance to the subject of 0.17' at wide-angle.
Auto Focus: You can select any of six Auto Focus modes:
11-Area: The camera focuses on any of 1 points, effective when the subject is not in the center of the frame.
1-Area: The camera focuses on the subject in the AF area in the center of the screen.
1-Area (High-Speed): The camera quickly focuses on the subject in the AF area on the center of the screen.
Spot-Focusing: The camera focuses on a limited narrow area in the screen.
Face Detection: Recognizes faces (up to 15 people) and adjusts exposure and focus accordingly.
AF Tracking: Focus is set to a specified subject so that it will keep following the subject automatically even if it moves.
AF Assist Lamp: The camera has an AF Assist Lamp which provides extra lighting as a focusing aid for slightly dark situations where auto focusing would ordinarily be difficult. The effective range of this AF assist lamp is 4.92'.
Face Recognition: Face Recognition is a function which finds a face resembling a registered face and prioritizes focus and exposure automatically. Even if the person is located towards the back or on the end of a line in a group photo, the camera can still take a clear picture.
Exposure Modes: The Panasonic Lumix digital camera offers the following exposure modes.
Normal Picture Mode: In this mode the camera automatically sets the shutter speed and the aperture value according to the brightness of the subject while allowing you to make other various camera settings.
My Scene Modes: In this mode, pictures are taken using previously registered recording scenes.
Intelligent Auto Mode: The camera will set the most appropriate settings to match the subject and the recording conditions to quick and easy point-and-shoot operation.
Scene Modes: When you select a scene mode to match the subject and recording situation, the camera sets the optimal exposure and hue to obtain the desired picture. Available scene modes include:

Portrait: subject stands out from the soft background and has natural facial tones
Soft Skin: camera detects the face or skin area to achieve a smoother appearance of the skin than the Portrait mode
Transform: subject can be recorded either slim or stretched, and at the same time, skin can be recorded smoothly
Self Portrait: take a picture of yourself at arm's length
Scenery: focuses preferentially on a distant subject, allowing you to take pictures of a wide landscape; the focus range is 16.4' to infinity.
Sports: allows you to take pictures of sports or other fast-moving subjects; the minimum focus range is 16.4'
Night Portrait: take pictures of a subject and a landscape at night with near real-life brightness by using the flash and slowing down the shutter speed; the focus range is approximately 2.96' to 16.4'
Night Scenery: vividly record nightscapes; the shutter speed is greatly reduced (up to 8 seconds) so a tripod is recommended; the focus range is 16.4' to infinity
Food: take pictures of food with a natural hue without being affected by the ambient light in restaurants; the focus range is 0.17' (wide) or 0.99' (tele) to infinity
Party: record pictures at indoor gatherings, the party mode slows down the shutter speed and uses the flash so both the subjects and the background are recorded at natural brightness; subjects should be about 4.92 feet away and a tripod is recommended
Candle Light: take pictures in a candlelit atmosphere; a tripod is recommended
Baby 1 & 2: photograph babies with a healthy complexion, the effect of the flash is weakened, you can enter the birthdays of two babies and display the age of the baby in each picture
Pet: like the Baby mode, you can set the birth date of your pet
Sunset: take vivid pictures of the red setting sun; the flash and AF assist lamp are off and the white balance is fixed
High Dynamic: record pictures in which bright and dark regions of the scene are expressed with suitable brightness when looking into the sun, at night, or in similar circumstances
High Sensitivity: sensitivity is set higher than usual, from 1600 to 6400, this mode helps minimize the blur of moving subjects in situations with inadequate lighting
High Speed Burst: take pictures of rapid movement or a decisive moment; this mode capable of taking approximately 6 (image priority) or 10 (speed priority) images per second, up to 15 to 100 images
Flash Burst: still pictures are taken continuously (up to 5 images) with the flash; this is convenient to take continuous still pictures in dark places.
Starry Sky: take vivid pictures of a starry sky or a dark subject; the shutter is open for 15, 30, or 60 seconds, so a tripod is necessary
Fireworks: photograph fireworks exploding in the night sky, a tripod is recommended, most effective when 32.8 feet or more away
Beach: prevents under exposure of your subject in strong sunlight, emphasizes the vivid blue of the sea and sky
Snow: the exposure and white balance are adjusted to make the white color of the snow stand out
Aerial Photo: take pictures through an airplane window
Pin Hole: picture is taken darker and with soft focus around the subjects
Film Grain: picture is taken with a grainy texture as though blasted with sand
Photo Frame: records the image with a frame around it
Panorama Assist: take pictures with connections suitable for creating panorama images

Scene Detection: The camera can automatically identify the optimum scene setting for your subject between Portrait, Scenery, Macro, Night Portrait and Night Scenery scene modes.
Motion Picture Mode: This mode allows you to record motion pictures with audio.
Exposure Compensation: If you cannot achieve the proper exposure due to the difference in brightness between the subject and background, exposure compensation allows you to adjust the exposure between -2EV and +2EV in steps of 1/3EV.
Intelligent Exposure: Contrast and exposure will be adjusted automatically when there is a big difference in brightness between the background and the subject, to bring the image close to real life.
Auto Bracketing: If you are unsure of the proper exposure, you can use the Auto Bracketing feature to take multiple pictures with a single press of the shutter button, each using a different exposure. The camera will take three exposures, one using the average exposure, one over exposed and one under exposed. The amount of compensation for each picture is +/-0EV, -1 EV, and + 1EV.
ISO Sensitivity: The camera's sensitivity to light (ISO) can be set automatically, or you can manually select a sensitivity of ISO 80, 100, ISO 200, ISO 400, ISO 800, or ISO 1600. When set to Auto, the camera automatically sets the optimal sensitivity based on the brightness of the scene. There is also an Intelligent ISO Sensitivity Mode which detects the movement of the subject near the center of the frame and sets the sensitivity and shutter speed according to the movement and brightness of the subject. The Intelligent ISO mode can be set to ISOMAX 400, ISOMAX 800, or ISOMAX 1600.
Backlight Compensation: This function compensates the backlight by brightening the whole picture automatically.
Built-in Flash: The built-in flash has a range of 0.99' to 18' at wide-angle. The camera features the following flash modes:
Auto: The flash is automatically activated when recording conditions make it necessary.
Auto/Red-eye Reduction: The flash is automatically activated when necessary, it is preceded by a pre-flash to reduce the red-eye effect.
Forced On: The flash is activated regardless of the recording conditions.
Forced On/Red-eye Reduction: The flash and pre-flash are always activated.
Slow sync./Red-eye Reduction: With a dark background, the shutter is slowed down when the flash is activated so the background will brighten, simultaneously, the red-eye phenomenon is reduced.
Forced Off: The flash is not activated under any recording conditions.
White Balance: To reproduce colors accurately, you can set the White Balance to match the ambient light around the subject, or use the automatic setting. Presets include Outdoor/Clear Sky, Outdoor/Cloudy Sky, Outdoor/Shade, and Halogen Lighting. You can also manually adjust the camera to the present lighting situation.
Color Effect Mode: You can set a color effect for recorded pictures for a special touch:
Standard: normal pictures
Natural: picture becomes softer
Vivid: picture becomes sharper
Cool: picture becomes bluish
Warm: picture becomes reddish
B/W: picture is black and white
Sepia: picture becomes sepia
Recording Guidelines: This used to divide the entire screen into 3x3 for taking pictures with a well-balanced composition. When you align your subject on the camera's horizontal and vertical guidelines or the cross-point of these lines, you can take pictures with well-designed composition by viewing the size, the slope, and the balance of the subject.
Histogram: A histogram is a graph showing the brightness of an image. The graph display indicates a bright image when skewed to the right side, and a dark image when skewed to the left side. The histogram display gives you more control over your images with the ability to optimize exposure adjustments for better detail in both light and dark areas of a photo.
Travel Date: You can record information as to what day and where pictures were taken by setting departure dates and destinations.
Audio Record: Audio can be recorded simultaneously while recording a still image. You can record the conversation during the shooting or the situation as a memo. Audio will be recorded as soon as the image is recorded for up to 5 seconds.
Multi-Language Menu: The unit supports the following menu languages - English and Spanish.
Play, Edit, and Print Functions
Auto Review: After taking a picture, Auto Review will display it on the LCD monitor. Setting options are off (no review), 1 second, 2 seconds, hold (pictures are displayed until any of the buttons are pressed) and zoom (the picture is enlarged after a brief display at original size). At any time you can view the last recorded picture for about 10 seconds without leaving the recording mode. While the picture is displayed, you can enlarge the picture 4x. The picture can be deleted (Quick Deletion) during the review, if desired.
Auto Rotation: When the camera is rotate to shoot a portrait (vertical) image, the camera records it position change and displays the image in the portrait position.
Play Modes: The Panasonic digital camera offers the following playback modes.
Normal Play: A single image is displayed on the camera's LCD monitor.
Index/Calendar Play: Recorded images can be displayed on the LCD screen one at a time, or using multi-playback 12 or 30 at a time. You can also view images in a Calendar.
Slide Show: This function of the camera allows you to automatically play pictures in order and to music. You can change the duration (1, 2, 3, or 5 seconds) and effect (Natural, Slow, Swing, Urban, Auto, or Off) between image changes.
Category Play: Pictures can be classified automatically and viewed by scene modes or categories. Automatic classification starts "Category Play" is selected from the playback mode selection menu of the camera. Auto-categories include Portraits, Scenery, Night Scenery, Events, Babies, Pets, Food, Travel Date and Motion Picture.
Favorite Play: You can mark your favorite pictures so the camera will only playback these images. You can select up to 999 pictures.
Playback Zoom: Playback zoom allows you to enlarge an image on the LCD screen by 1x, 2x, 4x, 8x or 16x.
Image Rotation: Images can be rotated clockwise or counterclockwise 90-degrees.
Edit Functions: The camera features the following editing features.
Title Edit: You can edit names from the Baby and Pet scene modes, or destinations in the Travel Date mode, or give titles to your favorite pictures.
Text Stamp: You can stamp the recording date or text registered in in the Baby, Pet or Travel Date modes.
Resize: Picture size can be reduce to facilitate e-mail attachment and use in homepages, etc.
Trimming: You can enlarge your pictures and trim unwanted areas.
Leveling: Tilting of a recorded image can be adjusted.
Audio Dub: You can add audio (up to 10 seconds) to a recorded image.
Deletion: You can delete a single image, up to 50 images, or all images at once.
Protect: Set the Protect feature to prevent deletion of important pictures.
DPOF Setting: You can write the data of still pictures to be printed and the number of copies of each onto an SD card. The camcorder uses Digital Print Order Format (DPOF), so you can take the SD card to a photo printing shop or device that supports DPOF to make prints. You can setup to 999 pictures.
PictBridge: The FP8 can be connected to any PictBridge-compatible printer via the supplied USB cable for direct printing. The print size, layout, date, and other settings can be made with the camera prior to printing.
Battery Information
Battery: The FP8 uses a single DMW-BCF10PP rechargeable Lithium Ion battery. The estimated battery life is 380 recordable pictures or approximately 190 minutes of recording, and approximately 360 minutes of playback time. Estimated charging time is approximately 130 minutes using the supplied DE-A59B battery charger. The battery is not charged inside the camera.
Optional AC Adapter: You can operate the camera on AC power using the optional DMW-AC5PP AC adapter (available from the manufacturer). The adapter is recommended when the camera is connected to your PC or printer.
Note: The camera's battery is not charged when the AC adapter is in use.
Power Save Mode: The Power Save mode allows you save battery power by automatically turning the camera off after a set amount of time without operation; 2, 5, or 10 minutes, or Off.
Connections
USB/AV Output: The Panasonic DMC-FP8 features a single proprietary jack on the side of the camera for connecting the supplied USB and AV cable. This one output and the supplied cables allow you to download your photos to your computer or printer via USB, or view your photos on a TV via composite video and mono audio RCA. The USB interface is USB 2.0 High Speed compatible. The unit's video output can also be set to display either a 16:9 or 4:3 aspect ratio
Optional Component Video Output: The Panasonic DMC-FP8 features a proprietary port which allows you to connect the camera to your television via component video, using a proprietary component video cable (DMW-HDC2, sold separately).
Supplied Software
Lumix Digital Camera Software: The following two types of picture related software are included on the supplied Lumix Digital Camera CD-ROM.
PHOTOfunSTUDIO Viewer v.4.0 (Windows only): This software allows you to acquire pictures to the PC, and also categorize these acquired pictures by their recording date or the model name of the camera used. You can resize pictures and add effects to the pictures. Various printing functions, such as layout printing, and writing function to CD-R (only for Windows XP/Vista) are supported too. If you forgot to set the date on the digital camera, you can add the date of recording to pictures with this software.
ArcSoft Software (Windows and Macintosh): The ArcSoft Software Suite includes the following two software applications.

ArcSoft MediaImpression 2: Still pictures can be edited, modified, printed or written to a CD-R.
ArcSoft Panorama Maker 4: It is possible to combine several still pictures to make panoramic photos.
System Requirements:
PhotofunStudio (Windows only)
ArcSoft Software Suite (Windows and Mac)
USB-Connectable Environment (Windows and Mac)
OS
Windows XP: Professional (SP2/SP3) and Home Edition (SP2/SP3)
Windows Vista: Ultimate (SP1/SP2), Business (SP1/SP2), Home Premium (SP1/SP2), and Home Basic (SP1/SP2)
Windows XP (SP2), Windows Vista, Windows Vista (SP1/SP2)
Macintosh Mac OS X (10.3.9 to 10.5)
Windows Millennium Edition, Windows 2000 Professional, Windows XP Home Edition, Windows XP Professional, Windows Vista Home Basic, Windows Vista Home Premium, Windows Vista Business, Windows Vista Ultimate
Mac OS 9.2.2, Mac OS X (10.1 to 10.5)
CPU
IBM PC/AT compatible personal computer having Intel Pentium III 500 MHz or higher
IBM PC/AT compatible personal computer having Intel Pentium III 800 MHz or higher
Intel Pentium 4 1.6 GHz or higher
Power PC G4 or higher (Intel Mac compatible)
*****
Display
High Color 16-bit or more (32-bit or more recommended)
Desktop resolution of 1024 x 768 pixels or more (1280 x 1024 pixels or more recommended)
High Color 16-bit or more
Desktop resolution of 800 x 600 pixels or more
*****
Graphics Card
DirectX 9.0c
DirectX 10
*****
*****
*****
Video Software
DirectDraw overlay support, PCI Express x 16 is recommended
*****
*****
*****
Internet Software
Internet Explorer 6.0 or more
*****
*****
*****
RAM
256 MB or more
512 MB or more
*****
Free Hard Disk Space
Ultra DMA-100 or higher
450 MB or more for installing software
150 MB or more free space
250 MB or more free space
*****
Drive
CD-ROM drive (required to install this program)
DVD-ROM drive required for DVD writing
*****
Sound
Windows compatible sound device
*****
*****
*****
Interface
USB port (High Speed 2.0)
Other Equipment
Mouse or equivalent pointing device