About the Panasonic HDC-HS300
Get hours of built-in HD video storage
The 'HS300 features a manual control ring on the barrel of the lens that lets you adjust the zoom, focus, and aperture, for creative, hands-on filming. It also comes with on-screen lighting assistance, so you can check the lighting in your images and make adjustments accordingly. A mic input and accessory shoe let you add compatible extras for even more professional results.
Get hours of built-in HD video storage
Record gorgeous high-def home movies exactly the way you want them with Panasonic's HDC-HS300. It uses a built-in 120-gigabyte hard drive to store up to 50 hours of high-def video and digital photos. A manual control ring on the lens barrel puts precise adjustments at your fingertips, allowing you to fine-tune your video footage.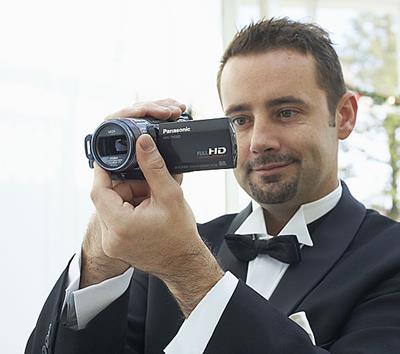 ---
Three image sensors for vibrant home movies

Most cams use a single image sensor, but this Panasonic employs one for each of the three primary colors. Your movies will glow with rich colors that'll bring your high-def videos to life. A precise Leica Dicomar lens gives you detailed widescreen video and still photos that'll perfectly match the shape of your HDTV's screen without stretching or distorting the picture. Optical image stabilization helps keep your videos and photos steady by moving the lens elements to correct for camera shake caused by an unsteady hand. And a built-in zoom microphone with Dolby® Digital surround sound recording adds even more realism to your videos.
---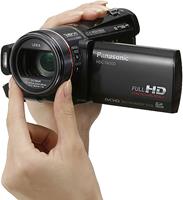 Dial in perfect shots with the manual control ring
The 'HS300 features a manual control ring on the barrel of the lens that lets you adjust the zoom, focus, and aperture, for creative, hands-on filming. It also comes with on-screen lighting assistance, so you can check the lighting in your images and make adjustments accordingly. A mic input and accessory shoe let you add compatible extras for even more professional results.
Use an optional mini-HDMI cable to connect this camcorder to your HDTV, and view your home movies in crystal-clear high definition.
READ LESS
Product highlights:
Storage and Formats:
holds at least 15 hours of HD video at maximum quality
holds up to 50 hours of HD video at basic quality
records high-definition AVCHD video to built-in 120GB hard disk drive or optional SD/SDHC™ memory cards
maximum video resolution: 1920 x 1080
Features:
3MOS System has separate image sensors for red, green, and blue
9.15-megapixels total (6.21 effective total for videos)
digital photo mode takes 6.96-megapixel (effective) still images
high-quality Leica Dicomar lens with 12X optical zoom (digital zoom to 700X)
widescreen 16:9 recording mode for videos and still photos
simultaneous video and photo modes
built-in zoom microphone records in Dolby Digital® 5.1-channel surround sound
2-11/16" widescreen touchpanel LCD and electronic viewfinder
manual control ring gives you easy control over the focus, zoom, and aperture
built-in flash
advanced optical image stabilization
on-screen lighting assistance with zebra patterns, brightness levels, and histogram displays
Intelligent Auto (iA) control adjusts settings for you, including face detection and intelligent contrast control
AF Tracking "locks" on and follows a moving subject to ensure optimal focusing and exposure
time lapse recording and burst mode (takes 60 shots per second)
5 scene modes: Sports, Portrait, Spotlight, Low Light, and Surf & Snow
Connections and Dimensions:
accessory shoe and mic input
high-speed USB interface
mini HDMI, component video, and audio/video outputs
3-3/16"W x 2-13/16"H x 5-5/8"D
weight: 16.2 oz. (without battery or optional SD card)
warranty: 1 year parts, 90 days labor (6 months parts for image sensor)
Supplied Accessories:
AC adapter/charger
rechargeable battery
wireless remote
stylus pen
audio/video, component, and USB cables
HD Writer AE 1.0 editing software
MFR # HDC-HS300K
What's in the box:
Panasonic HDC-HS300 owner's manual
Black HDD/SD camcorder
VW-VBG130 Lithium-Ion battery pack (7.2V/1250mAh)
Wireless remote control (N2QAEC000024)
CR2025 Lithium battery (installed in remote)
Stylus
AC adapter (DC output: 8.4V/0.65A)
64" AC cord
80" DC output cord (proprietary camcorder plug on one end and a DC power plug on the other end)
40" USB cable (Type A USB on one end and Mini USB 2.0 on the other end)
58" A/V cable (3.5mm miniplug on one end and RCA composite video and stereo audio on the other end)
62" Component video cable (RCA component video plugs on one end and a proprietary connector on the other end)
HD Writer AD 1.0 for HDC CD-ROM software
Operating Instructions
Product Registration card
Digital Video Camcorder Accessories sheet
Manual correction sheet
Information about iMovie sheet
We don't have any reviews, yet.
Submit a review and then enter to win a $350 rewards card.
Be the first to review this product
Thanks for submitting your review
Most reviews are processed and published within 5 business days. You will receive a confirmation email once your review has been published.
Customer photos
More details on the Panasonic HDC-HS300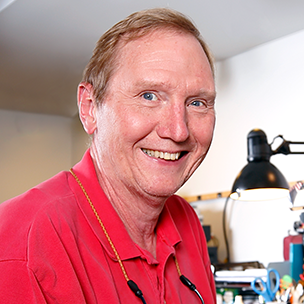 Researched by Crutchfield's

Mark G.
Product Research
General Features
Video Camcorder Features
Digital Still Camera Features
Battery Information
Inputs and Outputs Notes
Software And Computer Information
General Features
Hard Drive Camcorder: The Panasonic HDC-HS300P has an internal 120GB hard drive which will allow you to record video and still images. In addition, you can record video and still images on an optional SD or SDHC card. The unit is compatible with 1GB and 2GB SD cards (FAT 12 and 16 compatible) and SDHC cards from 4GB to 32GB (FAT 32 compatible). Smaller capacity SD cards can be used for recording still images, but not for video recording.
LCD Screen: The 2.7" (16:9) LCD screen provides excellent viewing clarity with improved resolution. The high resolution (230,400 pixels) LCD screen rotates up to 270 degrees for multiple viewing angles providing sharp and detailed images for monitoring or playback. Mirror mode allows you to view a mirror-image of the subject you are shooting in the LCD screen when the screen is rotated 180 degrees, but the image will be normal when recorded. In addition, the touchscreen LCD allows you to navigate through the menu system using your fingertip or the included stylus pen.
Recording Formats: This camcorder captures high definition video in the AVCHD format. The AVCHD format is a high definition video camcorder format used to record a 1080i HD signal on the unit's internal hard disk drive using efficient data compression coding technology. The MPEG-4 AVC/H.264 codec is used to compress the video data while Dolby Digital 5.1 or Linear PCM (2.0) is used to compress the audio data. The result is image resolution of approximately 4.5 times that of standard definition image quality. Using the enclosed PC software, high definition video can be copied onto DVD media through your computer. DVD media containing AVCHD video may be played on a compatible Blu-ray Disc player/recorder or other compatible devices, but not on standard DVD players.
3MOS Image Sensor: Panasonic's 3MOS system consists of three 1/4.1" MOS sensors, each with 3.05 million pixels, for a total of 9.15 megapixels. The camcorder features 6.21 million effective pixels for shooting 16:9 video. For still images, the camera has 7.95MP for 3:2, 7.53MP for 16:9, and 6.96MP for 4:3 still images. The 3MOS system combines several optical technologies to enhance the quality of full-HD images, and produce extremely accurate images with superb contrast and rich color.
Leica Dicomar Lens: This camcorder features an f/1.8-2.8 Leica Dicomar lens with a 12x optical zoom. Leica Dicomar lenses preserve videos and stills with a high level of detail to produce truly moving images. The lens has a 35mm film camera equivalent figure of 44.9-539mm for 16:9 movies, 41.3-496mm for 3:2 still images, 40.8-490mm for 16:9 still images, and 45.0-540mm for 4:3 still images.
Optical/Digital Zoom: The camcorder has a 12x Optical Zoom for bringing your subject up close. It also features a selectable 30x or 700x (total) digital zoom. Because the picture is processed digitally, the picture quality deteriorates the more you zoom in. The power zoom lever can be moved slightly for a slow zoom, or moved further for a faster zoom.
Advanced Optical Image Stabilization (O.I.S.): Panasonic's Advanced O.I.S. helps suppress the effects of hand-shake as you shoot movies and still images. The system uses gyrosensors to detect even tiny amounts of hand-shake, then shifts the lens and adjusts the optical axis to compensate--all at 4000 times per second. O.I.S. Mode 1 works all of the time, while O.I.S. Mode 2 works when the shutter button is pressed halfway. You can also turn off the Advanced O.I.S.
Intelligent Auto Mode: The Intelligent Auto (iA) mode automatically sets the shooting mode that is appropriate for the condition when you simply point the unit to what you want to record. Intelligent Auto includes AF tracking which locks the focus onto and follows the subject as it moves. Other iA modes that are used include:
Portrait: the unit detects faces and focuses on them automatically, and adjusts the brightness
Night Portrait: subject and background are recorded with near real-life brightness (still images only)
Scenery: the whole landscape is recorded vividly without whiting out the background sky
Night Scenery: records the night scene by slowing down the shutter speed (still images only)
Spotlight: clearly records a very bright subject in a dark background (movies only)
Low Light: records clearly in a dark room or in twilight (movies only)
Macro: allows recording at very close proximity of subject (still images only)
Normal: normal recording
Exposure Modes: The HS300P features the following Manual, Auto, and Scene Exposure Modes:
Manual: Manual exposure allows you to fix the brightness of your picture manually You can adjust the brightness when the subject is much brighter or darker than the background. You can manually set the white balance, shutter speed, or the aperture adjustment.
Auto: Automatically records pictures effectively without the preset scene modes
Scene Modes: The following Scene modes are available to suit your specific shooting requirements:

Sports: to make fast moving scenes less shaky with slow playback and pause of playback
Portrait: to make people stand out against the background
Spotlight: improved quality when subject is brightly illuminated
Snow: improved image quality when shooting in snowy locations
Beach: to make the sea and sky a vibrant blue
Sunset: to make the sunrise or sunset a vibrant red
Fireworks: to capture fireworks in the night sky
Scenery: for spatial scenery
Low Light: for dark scenes, such as at dusk
Night Scenery: to capture evening or night scenery beautifully (Still images only)
Night Portrait: to capture a person and the background brightly (Still images only)
Illumination Requirements: The camcorder records video and photos in normal mode at a standard illumination of 1400 lx. You can record at 1.6 minimum lx. in the Low Light mode. In the MagicPix mode you can record color images in very low light situations (approximately 1 lx.).
PRE-REC: The PRE-REC mode allows recording of pictures and sound to start approximately 3 seconds before the start/stop button is pressed. This helps prevent you from missing a shot.
White Balance Adjustment: You can set the color balance to the brightness of the recording environment using the following methods:
Auto: The white balance is adjusted automatically.
Preset: Depending upon the lighting, you can choose Sunny, Cloudy, Indoor Mode 1, and Indoor Mode 2
Manual: With a white card or paper on the screen, you can manually set the white balance.
Accessory Shoe: The unit has an accessory shoe on the top for mounting an optional video light (VW-LDC103PP).
Video Camcorder Features
Video Recording: The HS300P records high definition, full 1080 video onto the 120GB HDD or an inserted SD/SDHC memory card. The camcorder records audio in Dolby Digital 5.1 audio using the built-in microphone, or in 2 channel Linear PCM with an external microphone. You can choose from any of the following video recording modes:
HA: 1920 x 1080 (60i) at approximately 17 Mbps
HG: 1920 x 1080 (60i) at approximately 13 Mbps
HX: 1920 x 1080 (60i) at approximately 9 Mbps
HE: 1440 x 1080 (60i) at approximately 6 Mbps
Recording Capacity: The built-in HDD and optional SD/SDHC cards have the following capacity at each recording mode:
Memory Type
Capacity
HA
Highest
HG
High
HX
Normal
HE
Longer
SD/SDHC Card
4 GB
30 min
40 min
1 hour
1 hour 30 min
8 GB
1 hour
1 hour 20 min
2 hours
3 hours
16 GB
2 hours
2 hours 40 min
4 hours
6 hours
32 GB
4 hours
5 hours 20 min
8 hours
12 hours
Built-in HDD
120 GB
15 hours 50 min
20 hours 20 min
31 hours
50 hours
Fader: When you start recording, the image and audio will gradually appear, and when you pause or stop recording, the image/audio gradually disappear. You can select a black or white fader, or turn off the fade mode altogether.
Thumbnail Display: You can view a thumbnail of a video when you are in the playback mode. The number of thumbnails on the screen can be set to 1, 9, or 20 scenes.
Playback Modes: During playback, you can choose the following operations: Play/pause, rewind, fast forward, stop, skip forward, skip backward, slow-motion, and frame-by-frame. Audio will only be heard during normal playback.
Still Images While Recording Movies: You can record still images at the same time you are recording movies. You can choose from two picture sizes: 8.3M (3840 x 2160) or 2.1M (1920 x 1080).
Still Images From Recorded Movies: A single frame from a recorded movie can be saved as a still picture. The size of the still image will be 2.1M (1920 x 1080).
Digital Still Camera Features
Digital Still Image Recording: The HS300P can record still images on either the unit's built-in 120GB hard disk drive or on an optional SD/SDHC memory card (sold separately). You can select between high and normal quality settings for each picture size. You can record still images in the following aspect ratios and resolutions:
4:3 Aspect Ratio:

9M (3520 x 2640)
8M (3264 x 2448)
5M (2560 x 1920)
0.3M (640 x 480)

3:2 Aspect Ratio:

10.5M (3984 x 2656)
7M (3264 x 2176)
4.5M (2592 x 1728)

16:9 Aspect Ratio:

10M (4224 x 2376)
6M (3328 x 1872)
3.5M (2560 x 1440)

16:9 Stills in Movie Recording Mode:

8.3M (3840 x 2160)
2.1M (1920 x 1080)
Flash: The HS300P has a built-in flash for illuminating your subject in dark places. You can set the flash to On (always flashes), Auto (flashes when needed), and Off (doesn't flash). In the Intelligent Auto mode, you can also set the flash level to Less Bright, Normal, or Much Brighter.
Self Timer: This feature lets you record a still image after a preset amount of time, allowing you to get into the picture or for a steady recording from a tripod. The self-timer can be set to 10 seconds or 2 seconds.
Time Lapse Recording: The HS300P lets you create a scene that compresses action over a long time into a short video. You can record at intervals of 1 sec, 10 sec, 30 sec, 1 min, or 2 min. Playback is at 30 frames per second.
Burst Shooting: You can record multiple still images continuously in the Hi-Speed Burst Shooting mode. You can record 72 still pictures continuously at the rate of 24 frames per second at a resolution of 2.1M: 1920 x 1080. You can also record 180 still pictures continuously at the rate of 60 per second at 0.9M: 1280 x 720 resolution.
Slide Show: You can automatically play back images stored on the hard drive of the HS300P or from an optional SD/SDHC card. The interval can be set to short (1 second), normal (5 seconds), or long (15 seconds). Pre recorded music can be selected to play during the slideshow.
PictBridge: You can print directly from the camcorder to a PictBridge-compliant printer via USB cable, even if you don't have a computer. In the camcorder menu, you can select the number of copies to be printed (up to 9) and choose to print the date and time on each picture. You can also select the paper size and layout of the prints as well.
Battery Information
Battery: This unit comes with the VW-VBG130 Lithium-Ion rechargeable battery (7.2V/1250 mAh). Optional batteries for this camcorder include the VW-VBG260 (7.2V/2500mAH) and the VW-VBG6 (7.2V/5400mAh). The playback (using the viewfinder*) and charging times for each battery is as follows:
Battery Model
Charging Time
Media
Recording Mode
Maximum Continuous Recording Time
Actual Recording Time
Supplied VW-VBG130
(item # 133VBG130)
2 hrs 35 min
HDD
HA, HG, HX, HE
1 hr 35 min
1 hour
SD
1 hr 40 min
1 hour
Optional VW-VBG260
(item # 133VBG260)
4 hrs 40 min
HDD
HA, HG, HX, HE
3 hrs 5 min
1 hr 55 min
SD
3 hrs 15 min
2 hrs
Optional VW-VBG6
9 hrs 25 min
HDD
HA, HG, HX
7 hrs 40 min
4 hrs 45 min
HE
7 hrs 45 min
4 hrs 45 min
SD
HA, HG, HX, HE
8 hrs 5 min
5 hrs
* Recording times when using the LCD monitor are slightly less.
AC Adapter: The camcorder comes with an AC adapter that allows you to operate the unit on standard household current. The AC adapter also has a slot for charging the battery. The battery cannot be charged in the camcorder when it is connected to the AC adapter because the DC input jack is covered when the battery is mounted on the camcorder.
Backup Battery: The camcorder has a built-in Lithium battery that will maintain the time and date for approximately 6 months. If the time display is blank (--), you can connect the camcorder to the AC adapter to charge the internal backup battery for approximately 24 hours.
Inputs and Outputs Notes
A/V Output: This camcorder features a 3.5mm minijack Audio/Video output for use with the supplied A/V connecting cable (composite video/stereo audio) for displaying the camcorder's contents on your television. A proprietary component video output connector is located next to the A/V output for use with the supplied component video cable. When connecting to a TV via component video, both cables are used (the composite video plug from the A/V cable isn't used). The camcorder will output 1080i and 480i video through the component video output and standard video (480i) through the A/V output.
HDMI Output: High definition video in 1080i can be output to a connected HDTV using the camcorder's mini-HDMI connector. For a non-HD ready TV, the output through the HDMI port is 480p. In most cases, a mini-HDMI to full-size HDMI cable will be needed to connect the camcorder to your TV.
USB Port: The camcorder has a mini-USB version 2.0 jack for connecting to a PC via the supplied USB cable. Connecting the hard drive camcorder to a PC via USB allows the computer to access the information on the camcorder's hard drive. You will be able to download still images and video files to your computer. This will also allow you to back up the files recorded on the hard drive onto a DVD. You can edit and save your video files onto your computer, then make DVDs of them using the software that is supplied with the camcorder. The camcorder can also be used as an external storage device, convenient for archiving, storing and transporting your videos and still images.
Microphone Input: The camcorder has a 3.5mm minijack for connecting an optional microphone. The external mic will record in 2 channel Linear PCM.
Headphone Output: The camcorder has a 3.5mm minijack for connecting optional headphones.
Software And Computer Information
Included Software: The camcorder includes HD Writer AE 1.0 for HDC, which is compatible with Windows operating system only.
Computer Requirements: HD Writer AE 1.0 for HDC requires the following environment:
PC
IBM PC/AT compatible PC
Operating System
Windows 2000 Professional SP4
Windows XP Home Edition SP2/SP3
Windows XP Professional SP2/SP3
Windows Vista Home Basic SP1
Windows Vista Home Premium SP1
Windows Vista Ultimate SP1
Windows Vista Business SP1
CPU
Intel Pentium III 1.0 GHz or higher

Intel Core 2 Duo 2.16 GHz or higher, Intel Pentium D 3.2 GHz or higher or AMD Athlon 64 X2 Dual-Core 5200+ or higher is recommended
Intel Core 2 Quad 2.6 GHz or higher is recommended when using editing or seamless conversion function or Continuous Photo Playback function

RAM
Windows Vista: 1 GB or more
Windows XP/2000: 512 MB or more (1 GB or more recommended)
Display
High Color (16 bit) or more (32 bit or more recommended)
Desktop resolution of 1024 x 768 or more (1280 x 1024 pixels or more recommended)
Windows Vista: DirectX 9.0c compatible video card (DirectX 10 recommended) with DirectDraw overlay
Windows XP/2000: DirectX 9.0c compatible video card
Compatible with DirectDraw overlay
PCI Express X16 compatible recommended

Free Hard Disk Drive Space

Ultra DMA--100 or more
450 MB or more (for installing the application)
When writing to a DVD/BD/SD, more than double the amount of free space as the disc being created is necessary.
Necessary Software
Windows Vista SP1: DirectX 10.1 (already installed with Vista SP1)
Windows Vista: DirectX 10 (already installed with Vista)
Windows XP/2000: DirectX 9.0c (already installed with Windows XP SP2)
Sound
DirectSound support
Interface
USB port [Hi-speed USB USB 2.0)]
Other Requirements
Mouse or equivalent pointing device
Internet connection
Operating Environment for the Card Reader Function (mass storage):
Windows
Macintosh
PC
IBM PC/AT compatible PC
Mac
OS
Windows 2000 Professional SP4
Windows XP Home Edition SP2/SP3
Windows XP Professional SP2/SP3
Windows Vista Home Basic SP1
Windows Vista Home Premium SP1
Windows Vista Ultimate SP1
Windows Vista Business SP1
Windows Vista Enterprise SP1
Mac OS X 10.4
Mac OS X 10.5
CPU
Vista: 32-bit (x86) Intel Pentium III 1.0 GHz or higher processor
XP/2000: Intel Pentium III 450 MHz or higher or Intel Celeron 400 MHz or higher
PowerPC G5 (1.8 GHz or higher)
Intel Core Duo
Intel Core Solo
RAM
Vista Home Basic: 512 MB or more
Vista Home Premium/Ultimate/Business/Enterprise: 1 GB or more
XP/2000: 128 MB or more (256 MB or more recommended)
64 MB or more
Interface
USB port
USB port
Other
Mouse or equivalent pointing device