About the JL Audio Stealthbox®
The JL Audio Stealthbox® custom-fit subwoofer delivers incredible bass in a package that takes up minimal space and blends in with your vehicle's interior. JL Audio designs Stealthboxes to fit in specific vehicles, then loads them with appropriate subwoofers for optimal performance. Pair the system with an appropriate amp and wiring for stellar concealed bass.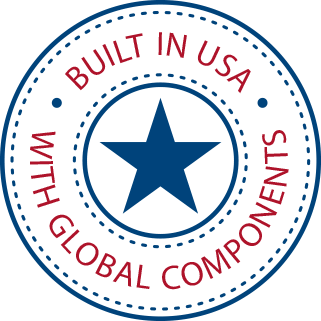 The JL Audio Stealthbox® custom-fit subwoofer delivers incredible bass in a package that takes up minimal space and blends in with your vehicle's interior. JL Audio designs Stealthboxes to fit in specific vehicles, then loads them with appropriate subwoofers for optimal performance. Pair the system with an appropriate amp and wiring for stellar concealed bass.
Perfect sound to go with the perfect fit
JL Audio puts months of research and design into each Stealthbox® custom-fit subwoofer to ensure not only that it fits, but that it sounds better than any other custom enclosed system. First, JL Audio determines the ideal shape and mounting location for each enclosure, so that it looks like an original part of the vehicle it's designed for. Next, they mount each high-performance subwoofer so it delivers amazing firepower from within its unique enclosure, without sacrificing clarity or musical depth.
The fiberglass enclosure offers superior rigidity while allowing more interior volume, so the sub can turn out louder, deeper bass. JL Audio craftsmen then laminate, grind, join, and finish each Stealthbox® by hand. The end result: full-bodied, distortion-free bass from an impressively stealthy enclosure.
Enjoy enhanced, custom-fit sound
This Stealthbox® enclosure fits behind the rear cargo panel of the 2000-2006 BMW X5 SUV, in the same location as the optional BMW factory sub. It includes one W1v3 10" 4-ohm subwoofer from JL Audio. Please check with us before purchasing by using the vehicle selector on our site, or calling a Sales Advisor at 1-888-955-6000 to verify fit information.
JL Audio has rated the difficulty of this Stealthbox® installation as low. You should be able to install this enclosure if you have any experience with car audio.
READ LESS
Product highlights:
Stealthbox® custom-fit subwoofer
sealed fiberglass enclosure
W1v3 10" 2-ohm subwoofer
installs behind the passenger side rear cargo panel
power handling: 50-300 watts RMS (600 watts peak power)
warranty: 2 years
MFR # 94280
What's in the box:
JL Audio Stealthbox® owner's manual
Custom subwoofer box
8mm Split-lock washer
Three 8mm flat washer
8mm Hex nut
L-bracket
Plastic foot mount
2 Speed nuts
2 Hex cap screws
2 Black flat socket caps
Installation Guide
Warranty sheet
JL Audio Stealthbox® reviews
Average review:
Thanks for submitting your review
Most reviews are processed and published within 5 business days. You will receive a confirmation email once your review has been published.
Customer photos
More details on the JL Audio Stealthbox®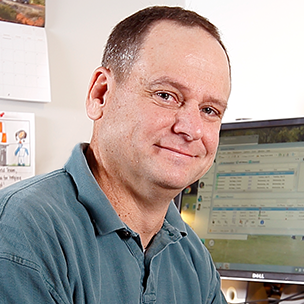 Researched by Crutchfield's

Pat M.
Product Research
Features
Overview: JL Audio's Stealthbox subwoofer systems are designed to hide away in a specific vehicle. Please enter your vehicle information to confirm compatibility.
Construction: Stealthboxes are hand-crafted from fiberglass and/or Advanced Molded Composite (AMC) materials. Fiberglass delivers a level of enclosure rigidity and dimensional stability not possible with other enclosure materials, allowing wall thickness to be reduced compared to a typical wood enclosure. This gives you more interior box volume for a given external volume. Fiberglass and AMC materials are very strong and can be molded into very complex shapes; giving JL Audio the ability to design your Stealthbox to fit perfectly into tight spots and minimize intrusion into your vehicle's useful space. Each Stealthbox is laminated, ground, joined, and finished by hand in the USA. Proprietary techniques and materials developed by JL Audio through years of fiberglass manufacturing experience ensure consistent quality and performance.
Woofer: One 10" JL Audio W1v3-2 subwoofer is loaded in this sealed enclosure, presenting a 2Ω load at the enclosure's 5-way post speaker terminal. The subwoofer features an injection-molded, mica-filled polypropylene cone with an embossed metallic JL Audio logo and a rubber surround for added durability, woofer excursion and bass response.
Dynamic Motor Analysis (DMA): DMA is JL Audio's proprietary method of improving dynamic motor behavior. As a result of DMA optimization, the W1v3-2 motor remains linear over a long excursion range, and also maintains a stable, fixed magnetic field in the gap over a wide power range. The result is reduced distortion, faithfully reproduced transients, and tight, clean, articulate bass.
Floating Cone Attachment Method (FCAM): JL Audio's patented FCAM technology is an innovative method of bonding the surround/cone assembly to the voice coil/spider assembly. This assembly technique ensures proper surround geometry in the assembled speaker for better excursion control and dynamic voice coil alignment.
Vented Reinforcement Collar: The Vented Reinforcement Collar (VRC) is a composite structure that addresses two issues related to reliability:

Stress Relief: By reinforcing the critical junction between the cone, voice coil and spider, the VRC reduces failures due to glue breakdown or material weakness. It does this by increasing adhesive contact area and providing stress relief to the spider material at excursion extremes.
Air Flow: The VRC also features slots that facilitate air flow directly onto the voice coil windings, thus reducing thermal compression effects and enhancing reliability.

Insert Molded Suspension/Coil/Terminal Sub-Assembly: The W1v3-2 features a unique spider, coil and terminal subassembly, assembled prior to installation in the speaker frame for optimum alignment and glue-joint integrity. This type of assembly ensures precise lead wire length, lead wire entry and exit angles, and coil/spider alignment.
Elevated Frame Cooling System: The elevated frame design of the W1v3-2 delivers cool air through slots directly above the top-plate to the voice coil. This not only enhances power handling, but also sound quality by minimizing dynamic parameter shifts and power compression.
2 questions already asked
Q
On Step 14 on page 3 of the installation manual (found in the "details" tab), it wants me to remove the fabric panel and then to grind off 4 metal ribs. On my 2001 X5, there is a fabric panel that is pinned to the entire panel with a plastic cover containing 4 pins. However, once the fabric panned is removed, there are no metal ribs; instead, it appears to be the mere inside plastic of the cover itself. The problem with this is that the panel barely fits over the sub, and once the sub is running, it appears the sub is hitting the panel, causing a lot of distortion. My question is...is there another model year BMW from which I can obtain the version of this panel that contains the metal ribs? If not, it appears I might have to throw a grill over the sub to protect it and then just leave the panel completely off. Has anyone encountered this problem? If so, how did you correct it? I would really like to have the factory cover work, as it is what hides the sub and retains the Bimmer's factory appearance and, most importantly, it is why I spent $600 on this!!!! Any help would be greatly appreciated. Thank you!
[ Ryan Aug 09, 2015 ]
A
If you purchased the product from Crutchfield, feel free to contact our Tech Support team. They can walk you through the settings on the product and see if there may be a fix. Our toll-free Tech Support number is printed on your invoice, and is also available under the "My Orders" tab in the "My Account" section of our website. If you did not purchase the unit from Crutchfield, then you may want to contact the manufacturer. You can also post your question in our forums:
http://community.crutchfield.com.
Or try our online support center:
http://crutchfield.custhelp.com/app/answers/list/kw/.
[ Krissy Aug 11, 2015 ]
Staff