About the JL Audio Stealthbox®
The JL Audio Stealthbox® custom-fit subwoofer delivers incredible bass in a package that takes up minimal space and blends in with your vehicle's interior. JL Audio designs Stealthboxes to fit in specific vehicles, then loads them with appropriate subwoofers for optimal performance. Pair the system with an appropriate amp and wiring for stellar concealed bass.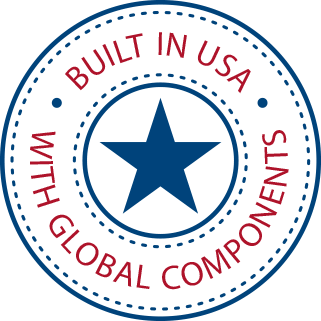 The JL Audio Stealthbox® custom-fit subwoofer delivers incredible bass in a package that takes up minimal space and blends in with your vehicle's interior. JL Audio designs Stealthboxes to fit in specific vehicles, then loads them with appropriate subwoofers for optimal performance. Pair the system with an appropriate amp and wiring for stellar concealed bass.
Perfect sound to go with the perfect fit
JL Audio puts months of research and design into each Stealthbox® custom-fit subwoofer to ensure not only that it fits, but that it sounds better than any other custom enclosed system. First, JL Audio determines the ideal shape and mounting location for each enclosure, so that it looks like an original part of the vehicle it's designed for. Next, they mount each high-performance subwoofer so it delivers amazing firepower from within its unique enclosure, without sacrificing clarity or musical depth.
The fiberglass enclosure offers superior rigidity while allowing more interior volume, so the sub can turn out louder, deeper bass. JL Audio craftsmen then laminate, grind, join, and finish each Stealthbox® by hand. The end result: full-bodied, distortion-free bass from an impressively stealthy enclosure.
Enjoy enhanced, custom-fit sound
This Stealthbox® fits 2008-up Ford Superduty Crew Cab trucks. It installs inside the factory center console, and includes one down-firing 8" W7 series subwoofer from JL Audio. This 3-ohm sub should behave similarly to a 4-ohm subwoofer in most power applications. Please check with us before purchasing by using the vehicle selector on our site, or calling a Sales Advisor at 1-888-955-6000 to verify fit information.
JL Audio has rated the difficulty of this Stealthbox® installation as moderate or high. Crutchfield recommends using a car audio professional to install this enclosure, unless you have extensive experience installing car audio gear.
Note: Some storage space may be lost, including the use of the rear 12V plug due to necessary modification of the inner console.
READ LESS
Product highlights:
Stealthbox® designed custom-fit subwoofer
sealed fiberglass enclosure
8" 3-ohm W7 series subwoofer
fits inside factory center console
power handling: 150-500 watts RMS (1,000 watts peak power)
warranty: 2 years
MFR # 94345
JL Audio Stealthbox® reviews
Average review:
Thanks for submitting your review
Most reviews are processed and published within 5 business days. You will receive a confirmation email once your review has been published.
Customer photos
More details on the JL Audio Stealthbox®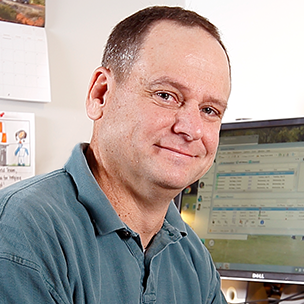 Researched by Crutchfield's

Pat M.
Product Research
Features
Overview: JL Audio's Stealthbox subwoofer systems are designed to hide away in a specific vehicle. Please consult "Outfit My Car" to confirm compatibility with your vehicle.
Construction: Stealthboxes are hand-crafted from fiberglass and/or Advanced Molded Composite (AMC) materials. Fiberglass delivers a level of enclosure rigidity and dimensional stability not possible with other enclosure materials, allowing wall thickness to be reduced compared to a typical wood enclosure. This gives you more interior box volume for a given external volume. Fiberglass and AMC materials are very strong and can be molded into very complex shapes; giving JL Audio the ability to design your Stealthbox to fit perfectly into tight spots and minimize intrusion into your vehicle's useful space. Each Stealthbox is laminated, ground, joined, and finished by hand in the USA. Proprietary techniques and materials developed by JL Audio through years of fiberglass manufacturing experience ensure consistent quality and performance.
Woofer: One 8" JL Audio W7 3-ohm subwoofer is loaded in this sealed enclosure.
W-Cone: The JL Audio W7 subwoofer utilizes a W-Cone design, a unit-body cone assembly, that delivers astonishing cone stiffness with minimal mass. The shape also provides incredible torsional rigidity, which is critical to maintaining voice coil alignment at the suspension limits. In order to gain maximum stiffness, two lightweight mineral-filled polypropylene skins are bonded together at the perimeter and the center of the assembly. The lower skin's cross-section is shaped like a "W", and provides incredible rigidity when bonded to the dished upper skin.
OverRoll Surround: OverRoll Surround technology allows JL Audio to make full use of the entire footprint of the speaker, placing the surround further to the outside than in a conventional woofer. This means that W7 subwoofer can use a large roll for all its benefits without sacrificing cone area. By maximizing the effective piston/total footprint ratio, the W7 subwoofer can deliver more output for a given excursion and outside frame diameter. This means that the prodigious excursion advantage of the W7 can be put to full use enhancing output, rather than making up for lost piston area. This technology also provides a geometry advantage on the outside edge of the surround roll, allowing for more linear operation. A further benefit is that the mounting holes are inherently sealed by the surround, resulting in an improved box seal.
Ultra-Long Voice Coil: The W7 subwoofer features an ultra-long voice coil to allow extreme linear excursion, phenomenal power handling and control. The massive surface area of these coils is excellent for heat dissipation, while the huge winding height provides the necessary motivational force to achieve the huge excursion of the W7 designs. Considering their size, the W7 voice coils are extremely light in weight. The W7 uses aluminum-alloy wire (instead of conventional copper) and a specific winding method to achieve JL Audio's desired electrical properties. The light weight of the coils helps keep the overall moving mass down at manageable levels, which is extremely important for efficiency and sound quality reasons.
Floating Cone Attachment Method (FCAM): JL Audio's patented FCAM technology is an innovative method of bonding the surround/cone assembly to the voice coil/spider assembly. This assembly technique ensures proper surround geometry in the assembled speaker for better excursion control and dynamic voice coil alignment.
Dynamic Motor Analysis (DMA): DMA is JL Audio's proprietary method aimed at improving dynamic motor behavior. As a result of DMA optimization, W7 motors remain linear in motor force over a very long range of excursion, and also maintain a highly stable fixed magnetic field in the gap over a wide power range. The result is vastly reduced distortion, faithfully reproduced transients, and tight, clean, articulate bass.
Massive Forced Air Cooled: The elevated frame design of the W7 delivers cool air through slots directly above the top-plate to the voice coil of the speaker. This not only enhances power handling, but also sound quality by minimizing dynamic parameter shifts and power compression.
Radial Cross-Drilled Pole Piece: This innovative venting system greatly enhances thermal dissipation and power handling by directing air flow onto the voice coil former and works in conjunction with the Elevated Frame cooling technology to effectively remove heat from the voice coil. This improves power handling and reduces power compression effects, leading to more linear performance.
Progressive-Roll Spider: The large, progressive-roll spider provides precise control and motor/voice coil alignment without limiting excursion prematurely.
Plateau-Reinforced Spider Attachment: The lower reinforcement collar, attached to the voice coil former of the W7, incorporates a plateau design dedicated to relieving material stress and providing a solid attachment surface for the inner edge of the spider. The plateau of the reinforcement collar provides excellent contact area for adhesive therefore creating an incredibly strong bond at a critical point within the driver.
Co-Extruded Double Lead Wires: The extruded casing and carefully engineered attachments ensure controlled lead-wire behavior under the most extreme excursion demands. Two conductors are used per connection for ample current carrying capability.