About the JL Audio Stealthbox®
The JL Audio Stealthbox® custom-fit subwoofer delivers incredible bass in a package that takes up minimal space and blends in with your vehicle's interior. JL Audio designs Stealthboxes to fit in specific vehicles, then loads them with appropriate subwoofers for optimal performance. Pair the system with an appropriate amp and wiring for stellar concealed bass.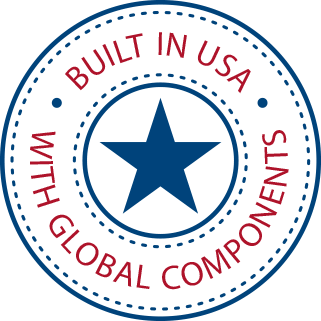 The JL Audio Stealthbox® custom-fit subwoofer delivers incredible bass in a package that takes up minimal space and blends in with your vehicle's interior. JL Audio designs Stealthboxes to fit in specific vehicles, then loads them with appropriate subwoofers for optimal performance. Pair the system with an appropriate amp and wiring for stellar concealed bass.
Perfect sound to go with the perfect fit
JL Audio puts months of research and design into each Stealthbox® custom-fit subwoofer to ensure not only that it fits, but that it sounds better than any other custom enclosed system. First, JL Audio determines the ideal shape and mounting location for each enclosure, so that it looks like an original part of the vehicle it's designed for. Next, they mount each high-performance subwoofer so it delivers amazing firepower from within its unique enclosure, without sacrificing clarity or musical depth.
The fiberglass enclosure offers superior rigidity while allowing more interior volume, so the sub can turn out louder, deeper bass. JL Audio craftsmen then laminate, grind, join, and finish each Stealthbox® by hand. The end result: full-bodied, distortion-free bass from an impressively stealthy enclosure.
Enjoy enhanced, custom-fit sound
This Stealthbox® enclosure contains one 13-1/2" TW5-v2 subwoofer and fits 2007-up Jeep Wrangler Unlimiteds. It installs against the passenger-side wheel well (factory sub will need to be removed, if equipped). Please check with us before purchasing by using the vehicle selector on our site, or calling an Advisor at 1-888-955-6000 to verify fit information.
JL Audio has rated the difficulty of this Stealthbox® installation as moderate. You should be able to install this enclosure if you have experience with car audio, but some vehicles may require modifications.
READ LESS
Product highlights:
Stealthbox® custom-fit subwoofer
sealed fiberglass enclosure
13-1/2" 2-ohm 13TW5-v2 subwoofer
bolts to the passenger side wheel well
power handling: 100-600 watts RMS (1,200 watts peak power)
warranty: 2 years
MFR # 94419
What's in the box:
JL Audio Stealthbox® owner's manual
Custom subwoofer box with one loaded 13.5" woofer
Two 3/8" x 1-14" fender washer
Two 3/8" Split-lock washers
Two 3/8-16 x 2-1/4" allen-head studs
Two 3/8" flat washers
Two 3/8"-16 hex nuts
Two 3" x 3" square wax sheets
Installation Guide
Warranty sheet
JL Audio Stealthbox® reviews
Average review:
Thanks for submitting your review
Most reviews are processed and published within 5 business days. You will receive a confirmation email once your review has been published.
Customer photos
More details on the JL Audio Stealthbox®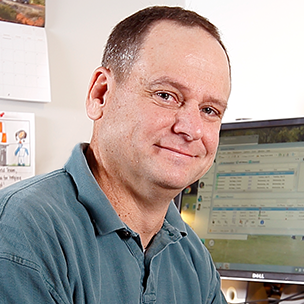 Researched by Crutchfield's

Pat M.
Product Research
Features
Overview: JL Audio's Stealthbox subwoofer systems are designed to hide away in a specific vehicle. Please consult "Outfit My Car" to confirm compatibility with your vehicle.
Construction: Stealthboxes are hand-crafted from fiberglass and/or Advanced Molded Composite (AMC) materials. Fiberglass delivers a level of enclosure rigidity and dimensional stability not possible with other enclosure materials, allowing wall thickness to be reduced compared to a typical wood enclosure. This gives you more interior box volume for a given external volume. Fiberglass and AMC materials are very strong and can be molded into very complex shapes; giving JL Audio the ability to design your Stealthbox to fit perfectly into tight spots and minimize intrusion into your vehicle's useful space. Each Stealthbox is laminated, ground, joined, and finished by hand in the USA. Proprietary techniques and materials developed by JL Audio through years of fiberglass manufacturing experience ensure consistent quality and performance.
Woofer: One 13.5" JL Audio TW5, 2-ohm subwoofer is loaded in this sealed enclosure.
Thin-Line Design: The patented thin-line woofer technology compresses the architecture of the JL Audio 13TW5-v2 subwoofer and allows it to deliver great bass performance in the tightest space applications that are only 2.5" deep. Central to the technology is the "concentric tube" structure that supports the oversized voice coil and the suspension attachments. This permits placing the motor of the woofer much further forward in the speaker than with conventional designs, while maintaining excellent linear excursion capability. Equally important is the fact that the 13TW5-v2 design is optimized for extremely small box volume applications. Whereas a typical "small-box" 12-inch driver operates in well over one cubic foot, the larger 13TW5-v2 is optimum in only 0.80 cu.ft. (significantly less volume than any other JL Audio 13.5-inch woofer).
Concentric Tube Suspension: The challenge in any low-profile woofer design is to permit enough mechanical clearance for the speaker to handle power and generate good output at low frequencies. JL Audio's patented solution employs a molded structure which spans over the edge of the motor system, supporting the spider on the outside of the motor's boundaries and the large diameter voice coil on the inside. The large voice coil permits the magnet to sit inside it, rather than surrounding the coil as is typical in most woofers. The concentric tube structure and the elimination of a conventional top-plate helps JL Audio to place the motor system higher up into the cone body's space to further compress depth, while still permitting excellent mechanical excursion.
Mica-Filled Polypropylene Woofer: The JL Audio 13TW5-v2 subwoofer features an injection-molded, mica-filled polypropylene cone woofer with a santoprene rubber surround for added durability, woofer excursion and bass response.
Dynamic Motor Analysis (DMA): DMA is JL Audio's proprietary method aimed at improving dynamic motor behavior. As a result of DMA optimization, the 13TW5-v2 motors remain linear in motor force over a very long range of excursion, and also maintain a highly stable fixed magnetic field in the gap over a wide power range. The result is vastly reduced distortion, faithfully reproduced transients, and tight, clean, articulate bass.
Floating Cone Attachment Method (FCAM): JL Audio's patented FCAM technology is an innovative method of bonding the surround/cone assembly to the voice coil/spider assembly. This assembly technique ensures proper surround geometry in the assembled speaker for better excursion control and dynamic voice coil alignment.
Extra Large Voice Coils: To counteract the efficiency tradeoff of small box volumes, the 13TW5-v2 is designed to handle very high power levels thanks to the use of a very large 7-inch diameter voice coil.
2 questions already asked
Q
Will I need to get an Amp with this?
[ Chandler Feb 26, 2014 ]
A
Thanks for your question. For information on selecting the best amp for your subs I would recommend reaching out to an Advisor by phone (1-800-324-9695) or online chat. They will be able to help determine the differences between the amp models and help you make the best choice for your system.
[ Krissy Feb 26, 2014 ]
Staff