JL Audio Stealthbox
Crutchfield customer from Saratoga Spgs, UT on 8/13/2019
2013 Scion tC
Prob the best option for the scion tc to bd honest
0 of 1 found this helpful
This thing jams.
Donald from Dayton, OH on 12/24/2018
2013 Scion tC
I had OEM Audio + subwoofer/system and I loved it for many years. I always found myself wanting a bit more bass. I bought this JL audio enclosure+ MRV-M500 alpine amp + Crutchfield 4 gauge wiring kit. This thing.. it absolutely jams. I would of bought this years ago if I had known of its existence. Took about 2 hours to wire and mount the sub. Now, pro/cons. If I had a stock car, this thing thumps and I guarantee everything would rattle at hard hits. I really recommend doing sound deadening around the car under the carpet and on areas prone to rattling. I did this when I installed my OEM Audio kit, did everything. My car has zero rattles. Not sure I can say that it wouldn't without all the damping. (isn't hard and doesn't cost much) just takes a lot of time. Its solid, mounted well, and makes me love my car that much more! (I don't think stock head unit in car has RCA out but the premium pioneer factory upgraded HU does have RCA out) Goodluck!
Pros: Looks slick, takes no space, sounds amazing, and solid design.
Cons: None. Tad tedious getting it mounted to the inner fender well, I must of moved it slightly when drilling because I had to move my initial drill through fender by like 1/4 of an inch. no biggie though, no difference in the end. Just check your work twice.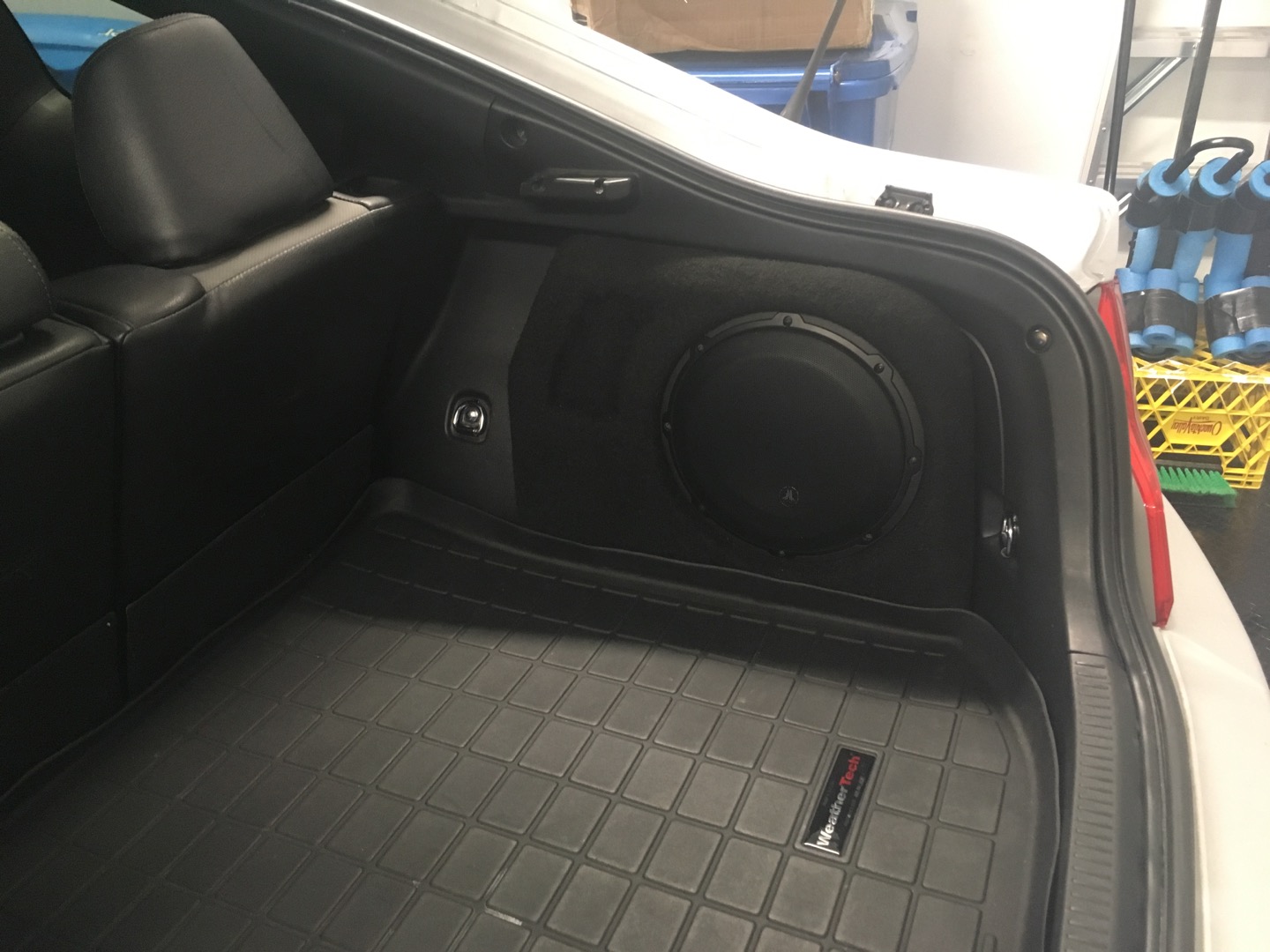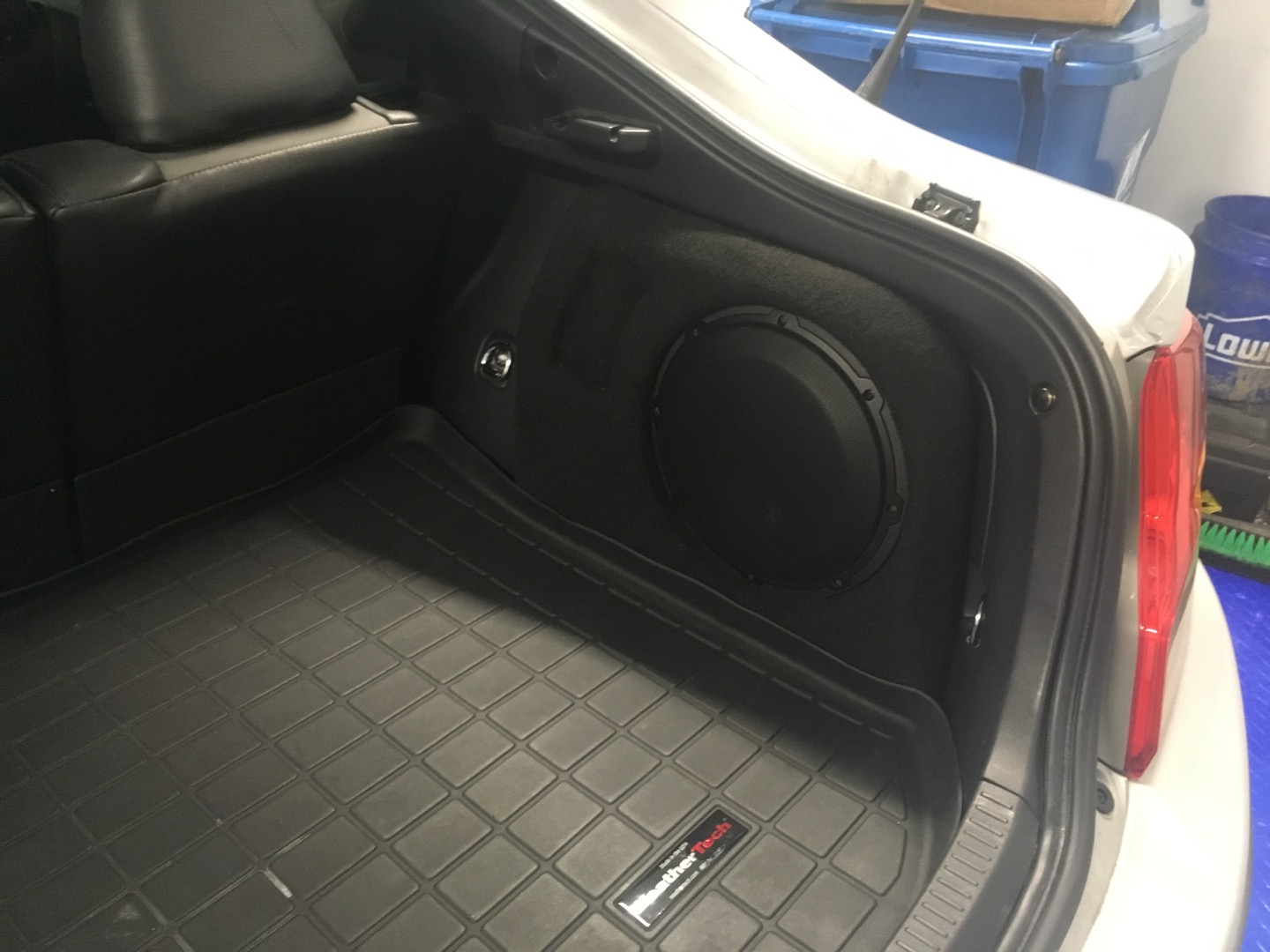 8 of 8 found this helpful