About the Garmin Sport PRO™
Everything you need to train your dog by remote control
Shelters are full of dogs who were surrendered by their owners due to behavioral issues. The Garmin Sport PRO can help nip those problems in the bud.

The intuitive four-button remote lets you correct your dog from up to 3/4-mile away.
Everything you need to train your dog by remote control
Shelters are full of dogs who were surrendered by their owners due to behavioral issues. The Garmin Sport PRO can help nip those problems in the bud.
Correct your fuzzy friend's problematic actions with one of three attention-getting modes: audible tone, vibration, or static stimulation. There's even a built-in BarkLimiter that detects noises forming in your dog's vocal chords, and lets him know not to continue.
What's up with static stimulation?
Many of us — me included — aren't totally comfortable with the idea of using electrical correction on our beloved pets. As such, I decided to try these devices on myself before I wrote about them. The Delta Sport PRO has 10 levels of stimulation, which you can set to be momentary, or last as long as you hold down the remote button.
The lowest setting is a light tingle — kind of a mild wake-up call. The higher levels felt more like the times I'd bashed the funny bone in my elbow a little too hard. It wasn't a pleasant sensation, but I didn't find it really painful, either.
My final take is: If your dog is stubborn and gets himself into dangerous situations like running toward the road or showing aggression when he shouldn't, static correction is a safe and effective way to deter him from those detrimental behaviors and keep him by your side.
READ LESS
Product highlights:
durable, waterproof dog training device with handheld remote
built-in BarkLimiter™ helps stop unwanted barking
device fits dog collars up to 3/4"
LED beacon lights help you find your dog in the dark
4-button remote with 3/4-mile range
3 modes of remote-controlled correction:

10 levels each of momentary or continuous static stimulation
audible warning tone
attention-getting vibration

multi-dog toggle switch lets you train up to three dogs with the same remote
powered by rechargeable lithium-ion battery pack
device dimensions: 3-1/8"W x 1-3/4"H x 1-3/4"D
device weight: 3.5 oz.
warranty: 1 year
MFR # 0100120500
What's in the box:
Garmin Sport PRO™ owner's manual
Sport PRO handheld transmitter
AC adapter with USB Type A output port (DC output: 5V 1A)
US 2-prong plug adapter
20" USB cable (Type A USB on one end and Mini-B USB on other end)
15" USB splitter (Mini-USB female on one end and dual Mini-USB males on other end)
Dog device with 27" collar
2 Short contact points (installed)
2 Long contact points
Wrench for contact points
Charging cradle with attached 13" cable (right-angled female Mini-USB)
Owner's Manual
Important Safety and Product Information
Garmin Sport PRO™ reviews
Average review:
Thanks for submitting your review
Most reviews are processed and published within 5 business days. You will receive a confirmation email once your review has been published.
Customer photos
More details on the Garmin Sport PRO™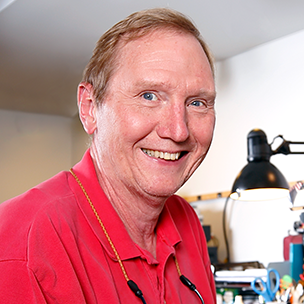 Researched by Crutchfield's

Mark G.
Product Research
Features
Overview: The Garmin Sport PRO Dog Training bundle helps you train your canine and correct unwanted behavior from up to 3/4 mile away. This training bundle includes the Sport PRO collar device (on a 27" long, 3/4" wide adjustable strap), and the Sport PRO handheld controller. The Sport PRO Device is worn on your dog's collar and provides corrective feedback via tones, vibration, or stimulation (momentary or continuous). The handheld controller is used while training your dog to trigger the corrective feedback on the collar device. The transmitter has a simple, intuitive button layout, so you can use it one-handed, and without looking. You can train up to 3 dogs (additional dog devices required), switching from one to the other on the controller. In addition to the collar device and controller, the bundle includes two sets of contact points (long and short) with wrench, AC adapter, and charging cables.
Training Device: The Sport PRO dog training device is mounted to a 3/4" wide strap. It has two contact points that gently touch the front of your dog's neck. (Long and short contact points are included.) The device can deliver a tone alert, vibration, or corrective stimulation to get your dog's attention, and safely and effectively provide a deterrent to unwanted or annoying behaviors. The Handheld Controller features four buttons to choose the type of correction (tone, vibration, momentary stimulation, and continuous stimulation). A 3-way toggle switch lets you switch between the dogs being trained. The handheld has an IPX7 water rating, and is safe to use in rain or snow. It can withstand incidental immersion in 1 meter of water up to 30 minutes. The dog device has a 1 ATM water rating, so it is also safe to use in wet conditions. Both devices are equipped with a long-lasting rechargeable battery with up to 60 hours battery life on a full charge. Dimensions:
Collar Device: 3.097"W x 1.387"H (w/o contact points) x 1.751"D, Weight 5.4 ounces
Handheld Controller: 2.122"W x 5.347"H x 1.348"D, Weight 4.4 ounces
Compatible Devices: The bundle comes with one dog collar device. Up to three dogs can be trained simultaneously with the handheld device (with additional collar devices, sold separately). Compatible collar devices include the Delta XC/Delta Sport XC dog device (# 010-01470-21) and the PT 10 dog device (# 010-01209-10), both available direct from Garmin.
Training Methods: The Sport PRO system offers several methods for training your dog: Tone, Vibration, and Stimulation (momentary or continuous). There are 10 stimulation intensity levels, which increase sequentially. The stimulation control dial features positive clicks between each level. Stimulation should be applied at the lowest level initially, and gradually increased until the dog reacts such as a head shake, neck movement, or change in facial expression. The available training methods include:
Tone: The dog device plays an audible tone for as long as you press the training key, for a maximum of 8 seconds. A tone can be used as positive or negative reinforcement, depending upon your training program.
Vibration: The device delivers a vibration for as long as you press the key, up to 8 seconds maximum. Vibration may be a more effective training tool than stimulation, depending upon your dog's temperament and experience.
Momentary Stimulation: A brief corrective stimulation is applied when you press the training key. The duration of the stimulation is not based on how long the key is depressed.
Continuous Stimulation: Continuous stimulation is applied to the dog the entire time you press the training key, up to a maximum of 8 seconds. Typically, your stimulations should be much shorter than 8 seconds.
BarkLimiter: The Garmin Sport PRO features a self-correcting BarkLimiter which can be enabled independently on the dog collar device or the handheld transmitter. The BarkLimiter helps correct your dog's unwanted barking by automatically applying corrective feedback. The device detects vibrations that occur only when your dog barks, compared to other types of vocalization. Three methods of corrections include vibration, fixed stimulation, or automatic increases in stimulation intensity. Automatic intensity starts at the lowest level and increases gradually until the dog stops barking. When the dog is quiet, the intensity level gradually decreases. When you turn off the dog collar device while it's in the BarkLimiter mode, the device tracks your dog's barking behavior since it was last turned on, and reports via red and green LED flashes.
Power Requirements: The Sport PRO device and handheld controller are both powered by Lithium-Ion rechargeable batteries. The batteries charge in approximately 2 hours when connected to the charging cable and the AC / USB power port. The included splitter allows you to charge both at once. When fully charged, the dog device and controller provide up to approximately 60 hours of battery life during typical use.