About the Garmin LiveScope™ Plus LVS34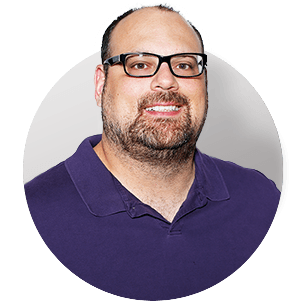 A brilliant new transducer for your LiveScope system
Garmin's Panoptix LiveScope system revolutionized the fishing game by bringing the mysteries of the murky depths to easy-to-view screens, but there's always room for improvement. The Garmin LiveScope Plus LVS34 transducer adds a big upgrade in both image clarity and target separation, so now you can see even more clearly what's near your vessel. This package includes a Perspective Mode mount, allowing you to get a handy overhead view of your targets, which is especially useful in shallow water. Combine it with a GLS 10 sonar module (available separately) and a compatible Garmin GPSMAP or ECHOMAP
chartplotter
to see what's happening right around your boat.
Note: This package does not include the GLS 10 sonar module, which was included with previous Garmin LiveScope systems, and is compatible with the LVS34 transducer. See the Garmin LiveScope Plus System page for the complete package.
A brilliant new transducer for your LiveScope system
Garmin's Panoptix LiveScope system revolutionized the fishing game by bringing the mysteries of the murky depths to easy-to-view screens, but there's always room for improvement. The Garmin LiveScope Plus LVS34 transducer adds a big upgrade in both image clarity and target separation, so now you can see even more clearly what's near your vessel. This package includes a Perspective Mode mount, allowing you to get a handy overhead view of your targets, which is especially useful in shallow water. Combine it with a GLS 10 sonar module (available separately) and a compatible Garmin GPSMAP or ECHOMAP chartplotter to see what's happening right around your boat.

Note: This package does not include the GLS 10 sonar module, which was included with previous Garmin LiveScope systems, and is compatible with the LVS34 transducer. See the Garmin LiveScope Plus System page for the complete package.
Note: You'll need a compatible chartplotter to see any images generated by the LiveScope system.
Unbeatable target separation and images
LiveScope Plus is live, real-time scanning sonar. You can actually see easy-to-interpret images of fish swimming near clearly defined structures — this transducer offers a 35% improvement in target separation over its predecessor, with minimal noise and on-screen artifacts. And your boat doesn't even need to be moving. It works just fine when you're anchored or floating, with images so clear and precise that you may be able to see different species of fish! You can choose from among seven vibrant color palettes for the viewing that best suits your needs.
Sonar that gives you options
This transducer features both LiveScope Forward sonar, which shows the structure and fish ahead and around your boat, and LiveScope Down sonar, which shows you what's below and around your boat. Just point your trolling motor in the direction you want, and see what's out there. The included Perspective Mode mount lets you employ both views, and it offers a handy overhead view of the action, which is nice for checking things out in shallow water. You also get traditional mounting options for the shaft or barrel of your trolling motor. Built-in AHRS (Attitude Heading Reference System) stabilization keeps the view steady, even when you're fishing in rough conditions.
Complement your GLS 10 sonar module
This LiveScope Plus package includes the LVS34 transducer, plus a perspective mode mount, a trolling motor shaft mount, and a barrel mount. You'll need to provide a GLS 10 module and your own networking cables.
READ LESS
Product highlights:
transducer for viewing fish and structures (GLS 10 sonar module not included)
trolling motor mount, Perspective Mode mount, shaft mount, and mounting hardware
GLS 10 LiveScope sonar module and compatible Garmin chartplotter required for a display
works with Garmin GPSMAP or ECHOMAP chartplotters

LiveScope Forward mode displays fish and structures ahead and around your boat
LiveScope Down mode displays fish and structures below and around your boat
LiveScope Perspective mode provides an overhead view

built-in Attitude Heading Reference System (AHRS) stabilization
transmit power: 500 watts
target separation at 100' range: 14 inches
200-foot max range below and around your boat
mounts to the transom, or to the shaft or motor barrel of your trolling motor
dimensions: 1.9"W x 3.1"H x 6.39"D
warranty: 1 year
MFR # 010-02706-10
What's in the box:
Garmin LiveScope™ Plus LVS34 owner's manual
LiveScope Plus LVS34 transducer with attached 20' cable (21-pin plug)
Ferrite bead (with instructions)
2 Cable collars (each with red gaskets and instructions)
Parts Bag A:
Perspective Mode mounting bracket (front)
L-bracket
Knob with short thread
Rubber washer
Parts Bag B:
Perspective Mode mounting bracket (back)
4 Mount bracket screws (M5 hex head / 25mm length)
Parts Bag C:
Knob with long thread
M5 hex wrench
Rubber washer
Rubber liner (3-1/8" x 2")
Parts Bag D:
Trolling Motor mounting bracket
Hose clamp
Parts Bag E:
Trolling Motor shaft mounting bracket (front)
Parts Bag F:
Low-profile mount screw (M8 x 60mm)
Low-profile mount screw (M8 x 20mm)
2 Flat washers
LVS34 Transducer Installation Instructions
We don't have any reviews, yet.
Submit a review and then enter to win a $350 gift card.
Be the first to review this product
Thanks for submitting your review
Most reviews are processed and published within 5 business days. You will receive a confirmation email once your review has been published.
Customer photos
This review was collected as part of a promotion
More details on the Garmin LiveScope™ Plus LVS34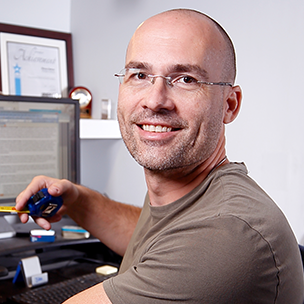 Researched by Crutchfield's

Stacey B.
Product Research
Features
Overview: The Garmin LVS34 LiveScope™ Sonar Transducer is an add-on accessory for select GPSMAP and ECHOMAP Plus chartplotters. This package includes the transducer only. A GLS 10 Sonar Module (not included) is required to supply power to the transducer, and feeds the sonar signals to your chartplotter (see note below). The slim-profile transducer is designed to install in a variety of ways to help you see live images of what is happening under the water up to 200 feet away from your boat. The LVS34 offers three LiveScope modes--Forward, Down, and Perspective. The transducer comes with 20 feet of cable, and mounting brackets and hardware.
Notes: To purchase the LVS34 transducer and the GLS 10 Sonar Module together, see the LiveScope Plus System Bundle. A compatible Garmin chartplotter is required to display the sonar views.
Compatibility: The LiveScope Plus System is compatible with the following Garmin chartplotters:
EchoMAP™ UHD: 72cv, 72sv, 73cv, 73sv, 74cv, 74sv, 75cv, 75sv, 92sv, 93sv, 94sv, 95sv
EchoMAP™ Ultra: 102sv, 106sv, 122sv, 126sv
GPSMAP™: 1022, 1022xsv, 1042xsv, 1222, 1222 Plus, 1222 Touch, 1222xsv, 1222xsv Plus, 1222xsv Plus Bundle, 1222xsv Touch, 1223, 1223xsv, 1242 Plus, 1242 Touch, 1242xsv, 1242xsv Plus, 1242xsv Plus Bundle, 1242xsv Touch, 1243, 1243xsv, 722 Plus, 722xs Plus, 742 Plus, 742xs Plus, 742xs Plus Bundle, 743, 743xsv, 8410, 8410xsv, 8412, 8412xsv, 8416, 8416xsv, 8417 MFD, 8422 MFD, 8424 MFD, 8610, 8610xsv, 8612, 8612xsv, 8616, 8616xsv, 8617 MFD, 8622 MFD, 8624 MFD, 8700 Black Box, 922 Plus, 922xs Plus, 922xs Plus Bundle, 923, 923xsv, 942 Plus, 942xs Plus, 942xs Plus Bundle, 943, 943xsv
Other: LiveScope Ice Fishing Bundle, LiveScope Ice Fishing Bundle LI, LiveScope Plus Ice Fishing Bundle LI, Volvo Penta Glass Cockpit System
LiveScope Plus Sonar: LiveScope Plus sonar gives you a real-time, realistic view of what's in the water around, under, or in front of your boat. LiveScope Plus utilizes the latest technology to deliver better resolution with less noise and improved target separation. It has a built-in stabilization system for steadier images on your chartplotter screen, even when the water is choppy. You can choose from seven vivid color options to help you see the fish and underwater structure more clearly and with better contrast. LiveScope Plus sonar is effective whether your boat is moving or stationary. Other types of sonar require your boat to be moving, and show images of fish you have already passed over. LiveScope Plus sonar has a narrow 20° beam angle for crisp, improved resolution and clear images, out to 200 feet. The LVS34 offers the choice of three LiveScope Mode options:
Forward Mode: LiveScope Forward Mode lets you see structure and fish ahead and around your boat. You can also see your lure, and how fish react to your lure. When the transducer is mounted for LiveScope Forward mode, it should be angled forward and slightly downward.
Down Mode: LiveScope Down Mode shows moving sonar images below your boat, and allows you to pinpoint your targets' distance left or right and their depths. It is recommended for vertical fishing and jigging. For LiveScope Down mode, the transducer is mounted facing straight down.
Perspective Mode: LiveScope Perspective Mode lets you see under the water with a view from your perspective above the water. The Perspective View is very useful for scouting and fishing in shallow water.
Mounting Options: The LiveScope system comes with the hardware for mounting the transducer in a variety of ways. The installation hardware is divided into bags labeled A through F, and the needed bags are listed in the Installation Instructions depending upon which mount type you choose. The transducer can be mounted to either the starboard or port side, with a perspective, forward, or downward view. The available mounting methods are as follows:
Trolling Motor Barrel Mount: The Trolling Motor barrel mount provides the maximum unobstructed view of the sonar beam. The mount includes a hose clamp and bracket for installing the transducer directly to the side of trolling motor barrel. This is the preferred mounting method for the LiveScope Down mode, or if you plan to switch between the forward and down modes.
Trolling Motor Shaft Mount: Mounting the transducer to the trolling motor shaft is the preferred method for the LiveScope Forward mode. It provides maximum separation between the motor and the transducer, which optimizes the performance of the magnetic compass function. The trolling motor shaft bracket features an 8° cant to reduce the effects of the trolling motor barrel interference with the transducer beam.
Perspective Mount: The Perspective Mount provides a forward-looking view, and mounts to the trolling motor shaft. The bracket has an 11° angle to allow the extension arm to transition between all three sonar views. Using the Perspective View bracket, the transducer can be used for perspective, downward, and forward views.
Transom Mount: An optional transom mount bracket is available from Garmin for mounting the transducer to the transom.
Software Update: Before installing the LiveScope Plus system to your chartplotter, you may need to update your device's software. New chartplotter software is available on the Garmin website. If the chartplotter has Wi-Fi technology, you can update the software using the ActiveCaptain app (available for Android or Apple iOS devices). If it doesn't have Wi-Fi, you can download the new software to a memory card, or request a preloaded software memory card from Garmin support. Follow the instructions for updating the software for your device.
Compass Calibration: If you wish to use the magnetic compass feature, you must mount the transducer on the trolling motor shaft, and not on the motor itself to avoid magnetic interference. Once you have installed the transducer, you will need calibrate the compass. Failure to do so may cause errors in your boat's position and heading, and may prevent some map features to be unavailable. You should follow the procedure for calibrating the sonar on your chartplotter.
Maintenance: From time to time, you may need to clean the transducer if aquatic growth affects the device's performance. It can be cleaned with a soft cloth and mild detergent. For severe growth, you can use a scouring pad or putty knife to remove it.
Specifications:
Dimensions: Width 1.89", Height 3.038", Depth 6.387", Cable Length 20 feet
Weight: 2 pounds 4.9 ounces w/cable
Frequencies: From 530 to 1100 kHz
Temperature Range: Operating: 32°F to 104°F; Storage: -40°F to 185°F
Maximum Depth/Distance: 200 feet
Field of View:

Front-to-Back: 135°
Side-to-Side: 20°