About the Garmin babyCam™
Check in on Junior while driving
If you've got a newer Garmin portable navigator, Garmin's babyCam lets you see your precious passengers with a quick glance instead of turning your head. You'll be able to safely stay on top of both where you're going and what's happening in your child's car seat without stopping to pull over.
Check in on Junior while driving
If you've got a newer Garmin portable navigator, Garmin's babyCam lets you see your precious passengers with a quick glance instead of turning your head. You'll be able to safely stay on top of both where you're going and what's happening in your child's car seat without stopping to pull over.
Garmin's babyCam installs on most front- and rear-seat headrests, for maximum installation flexibility.
Convenient headrest mount
The babyCam attaches to a headrest post and wirelessly transmits video to your navigator. You won't need tools or wires, just the included twist-to-clamp bracket. The babyCam works well either on the front- or rear-seat headrest of your vehicle, so you can face the car seat in whichever direction is safe and appropriate. The package includes a wireless video receiver power cable that connects to your Garmin navigator to sync the two devices and start viewing live video on demand.
The babyCam operates on a pair of "AA" batteries, and only stays on while it's paired to your navigator. It'll even let you know on your navigator's screen when the battery is running low. An optional power cable (not included) allows you to connect the babyCam to your vehicle's 12-volt port for more permanent power. You can choose the duration of the babyCam video feed, from 10 to 20 to 30 seconds.
See everything clearly
The babyCam transmits a clear picture of your child when you touch the babyCam icon on your navigator's map screen (or use a spoken command with voice-activated navigators). Adjustable viewing angles allow you to see more of what's happening around the car seat, or to focus in tight on baby's face. The babyCam even works well in low-light conditions so you don't have to turn on your vehicle's interior light. Once you've determined that baby is okay, you'll be switched back to the navigator's map screen in a matter of seconds.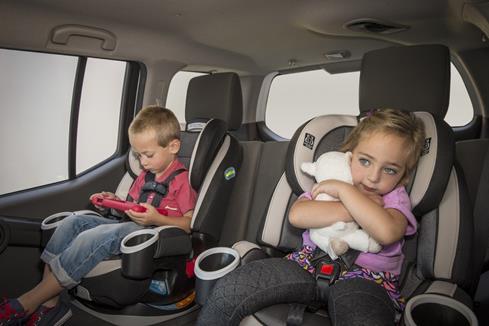 You can adjust the viewing angle of the Garmin babyCam to show you more (or less) of the backseat area.
Even when your trip is done, you might have a lot on your mind. Garmin's babyCam provides you a gentle onscreen reminder to check your vehicle for passengers when you've arrived at your navigation destination.
Room to expand
You can combine up to 4 wireless Garmin cameras (babyCam or the BC 30 wireless backup camera) into one system for your vehicle, allowing for multiple camera views to be displayed on your Garmin navigator's screen.
Warning: The use of this device may be restricted in some states or jurisdictions.
READ LESS
Product highlights:
General Features:
wireless video camera for use with select Garmin portable navigators
headrest mounting bracket and wireless video receiver power cable included
switches to rear-seat view with spoken command (only with voice-activated navigators) or touch of navigator's screen
transmits video wirelessly to navigator in 10-, 20-, or 30-second bursts
night vision automatically enhances video for low-light conditions
adjustable viewing angles
provides "Check for passengers" warning upon arrival at destination
twist-to-clamp bracket installs on most front- and rear-seat headrest posts
compatible with optional 12-volt power adapter (not included)
Specifications:
dimensions: 3-7/16"W x 1-1/2"H x 1-1/8"D
frame rate: 30 FPS
operates on 2 "AA" batteries (not included)
warranty: 1 year
MFR # 010-12377-10
What's in the box:
Garmin babyCam™ owner's manual
In-vehicle baby camera (w/ built-in 2.4GHz transmitter)
12-Volt power cable (w/ built-in 2.4GHz receiver)
Headrest bracket (installed)
2 Rubber spacers
Quick Start Manual
Important Safety/Product Information
We don't have any reviews, yet.
Submit a review and then enter to win a $350 gift card.
Be the first to review this product
Thanks for submitting your review
Most reviews are processed and published within 5 business days. You will receive a confirmation email once your review has been published.
Customer photos
More details on the Garmin babyCam™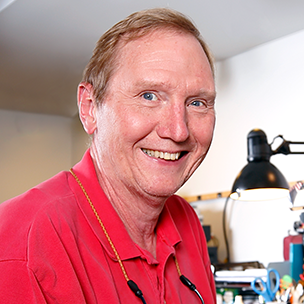 Researched by Crutchfield's

Mark G.
Product Research
Features
Garmin babyCam: The Garmin babyCam integrates passenger video monitoring with Garmin GPS navigation. Aimed at facilitating driver safety, babyCam conveniently transmits video to a compatible Garmin GPS navigator's display. This allows parents or caregivers the benefit of daily route guidance, while the babyCam monitors their children in the back seat of a vehicle. Having to awkwardly turn around or pull over on the side of the road to check on your child is simply unsafe. With babyCam, parents can easily monitor children as often as they need while running daily errands.
Note: Some jurisdictions regulate or prohibit the use of the babyCam video monitoring system. It is your responsibility to know and comply with applicable laws related to the use of babyCam in jurisdictions where you plan to use this device
Compatibility: For your convenience, the babyCam was designed to work with a broad range of Garmin navigation devices (sold separately). The Garmin babyCam in-vehicle baby camera pairs seamlessly and functions wirelessly with a compatible Garmin GPS navigator, so you can drive with turn-by-turn GPS route guidance and still check on your baby without turning around. Compatible Garmin GPS navigators include (as of 1/20/2016) -
dēzl Series: 570LMT, 770LMTHD
dēzlCam Series: LMTHD
Drive Series: 50, 50LM, 50LMT, 60, 60LM, 60LMT
DriveAssist Series: 50LMT
DriveLuxe Series: 50LMTHD
DriveSmart Series: 50LMT, 60LMT, 70LMT
nüvi Series: 2457LMT, 2497LMT, 2539LMT, 2557LMT, 2558LMTHD, 2559LMT, 2577LT, 2589LMT, 2597LMT, 2598LMTHD, 2599LMTHD, 2639LMT, 2689LMT, 2699LMTHD, 2789LMT, 55LM/LMT, 56,LM/LMT, 57LM/LMT, 58LM/LMT, 65LM/LMT, 66LM/LMT, 67LM/LMT, 68LM/LMT
nüviCam Series: LMTHD
RV series: 660LMT
Note: Make sure you update your Garmin navigator with the most recent software & firmware version. Go to Garmin Express to check for the latest firmware & software updates. Without the latest update your navigation device may not work properly with the babyCam.
2.4Ghz Transmitter & Receiver: The Garmin babyCam features a built-in 2.4GHz wireless transmitter and comes with a 2.4GHz wireless receiver cable. You compatible Garmin navigation device receives a wireless video signal from the babyCam camera using the included receiver cable. To view video from the camera, you must power you compatible Garmin navigation device using this cable. This cable will replace the power cable originally included with your navigation device.
Note: The included receiver cable also includes a built-in traffic receiver, in case your navigation device has a traffic data subscription.
Video Camera w/ Night Vision: The Garmin babyCam's built-in video camera features a resolution of 640 x 480 pixels with a 81° viewing angle. The camera transmits video wirelessly to your compatible GPS navigator in 10, 20, or 30 second bursts. Thanks to its night vision, the babyCam also lets drivers view little passengers at night or in low-light conditions without turning on the interior lighting and disturbing a sleeping baby. Day or night, the camera captures great-looking video.
Note: Depending on the camera's orientation, the video on your navigation device may appear upside down or mirrored by default. You can flip the video vertically or mirror the video horizontally to correct the video image.
Multi-Camera Configuration: Up to 4 cameras (Garmin babyCam or Garmin BC 30 wireless backup cameras, each sold separately) can be paired to one compatible Garmin GPS navigator, allowing for multiple camera views to be displayed on the navigator's screen.
Voice Command: In an effort to keep both hands safely on the wheel, drivers can use compatible voice-activated Garmin GPS navigators to control the babyCam with their voice. A simple voice command allows you to switch from the Garmin navigation display to the babyCam view.
On-Screen Vehicle Alert: After driving to a destination, babyCam reminds drivers to check for passengers before exiting the vehicle with an on-screen alert. This useful on-screen alert helps avoid incidents where a sleeping child or a loved one is accidentally left unattended inside a vehicle.
Battery Powered: The Garmin babyCam can be powered with two AA batteries (not included); use Alkaline, NiMH, or Lithium batteries for best results. Batteries can last between 3-12 months. A helpful alert on your GPS navigator's display notifies you when the babyCam battery is low. If desired, you can plug the babyCam into a vehicle power source instead of using batteries via Garmin's vehicle power cable (sold separately).
Note: This device is always on and cannot be turned off.
Headrest Mount w/ Adjustable Angle: You can easily mount the babyCam unit to a front- or back-seat headrest (no tools required). A simple, but highly secure, twist-to-clamp bracket lets you mount the camera to a front- or backseat headrest, depending on which way your child's car seat is facing. Once mounted, you can adjust the angle of the camera. There is an extension bracket and an adhesive mount (both sold separately) to accommodate more styles of headrests.
Child-Friendly Design: The Garmin babyCam monitor features a child-friendly design with no sharp
1 question already asked
Q
Does this Camera record to the SD Card In the gps?
[ Rob Feb 04, 2017 ]
A
I'm afraid the Garmin babyCam doesn't offer any recording features; it's intended solely for monitoring purposes. The SD card slot found on the Garmin Portable GPS units are so you can store and use optional maps (available from Garmin), or download custom voices and vehicles from the Garmin Garage. If you would like to discuss further, feel free to contact an Advisor directly by phone (1-800-324-9695) or online chat.
[ Larry Feb 18, 2017 ]
Staff