About the Garmin Descent Mk1
For whatever your limits are
Garmin's Descent Mk1 is the go-to tool that divers need — whether you're an experienced aquanaut or just beginning to explore the world underwater. Descent Mk1 is an all-in-one computer that will handle all of your diving requirements, while the inclusion of surface GPS navigation makes it easy to mark and keep track of dive entry and exit points. This Garmin automatically swings into action when you're in the water, displaying your depth, dive time, ascent/descent rates, and water temperature. Descent Mk1 automatically calculates decompression times, so you'll return safely from expeditions to depths up to 100 meters.
For whatever your limits are
Garmin's Descent Mk1 is the go-to tool that divers need — whether you're an experienced aquanaut or just beginning to explore the world underwater. Descent Mk1 is an all-in-one computer that will handle all of your diving requirements, while the inclusion of surface GPS navigation makes it easy to mark and keep track of dive entry and exit points. This Garmin automatically swings into action when you're in the water, displaying your depth, dive time, ascent/descent rates, and water temperature. Descent Mk1 automatically calculates decompression times, so you'll return safely from expeditions to depths up to 100 meters.
The data you need for a safe dive
The computer supports up to 6 different gas mixes, so it's perfectly suited for everything from recreational dives to technical diving. You can personalize your conservation settings so that you'll leave yourself plenty of safety margin during your dives.
Navigation
Descent Mk1 boasts a suite of navigational tools. GPS and GLOSNASS satellite tracking offers surface navigation, aided by the built-in altimeter, barometer, and compass sensors. The compass display operates underwater, with tilt-compensation that'll keep your bearing no matter what direction you're facing. The "tap to compass" feature lets you access it without having to dive into the function menus.
Great for multisport activities, too
Descent Mk1 is at home at play outside the water, with the full suite of features found in Garmin's fenix 5X watches. Whether it's running, cycling, swimming, exploring the great outdoors or even golfing, you're equipped for whatever adventure you take on.
Stay connected
Pair up with your compatible smartphone, and Descent Mk1 lets you receive text messages, emails, and smart notifications on the watch face. Garmin Connect offers automatic uploads, so you can track your dives and other activities. When your adventures take you out of the water, LiveTrack lets friends and family members follow your location in real time. And with GroupTrack, you can use your map display to keep tabs on buds during your adventures, whether it's taking a hike or hammering out a group ride.
READ LESS
Product highlights:
General Features:
dive watch with GPS/GLONASS navigation
ANT+ and Bluetooth capable with compatible devices
stainless steel bezel with high-strength sapphire glass lens
silicone wristband
1.2" x 1.2" color (240 x 240 pixel) sunlight-visible LCD screen
customizable display fields, compatible with connect iQ app for custom watch faces, widgets, and data fields
Dive Features:
single- and multi-gas modes; multiple gas mix tracking
100 meters maximum operating depth
Buhlmann ZHL-16c decompression model
dive planner with customizable parameters
automatically saves entry and exit points
syncs dive logs to Garmin Connect
Run Features:
VO2 max estimator
built-in altimeter, barometer, and compass
recovery advisor
race predictor
running dynamics measurements
records personal records
Bike Features:
compatible with Garmin Vector pedals and optional bike speed/cadence sensors
saves multiple bike profiles
Swim Features:
swimming metrics and stroke recognition
lap counter
open water swim distance
Activity Tracking Features:
step counter with auto goal setter
move bar
sleep monitoring
Other Specs:
built-in rechargeable lithium-ion battery
battery life:

40 hours (dive mode)
19 days (watch mode)
10 days (smartwatch mode)
20 hours (GPS/HR mode)
30 hours (UltraTrac mode)

2.0"W x 2.0"H x .6"D
weight: 3.5 oz
warranty: 1 year
MFR # 010-01760-00
What's in the box:
Garmin Descent Mk1 owner's manual
Diving watch (Silver Sapphire with Black Band)
10" Adjustment strap
Charging/data cradle with attached 41" cable (Type A USB plug)
Quick Start Manual
Important Safety and Product Information
We don't have any reviews, yet.
Submit a review and then enter to win a $350 gift card.
Be the first to review this product
Thanks for submitting your review
Most reviews are processed and published within 5 business days. You will receive a confirmation email once your review has been published.
Customer photos
More details on the Garmin Descent Mk1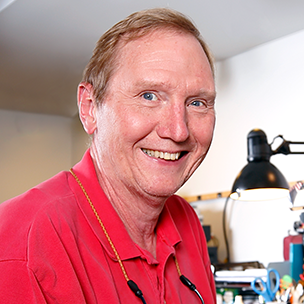 Researched by Crutchfield's

Mark G.
Product Research
Features
Health and Fitness Features
Sports and Tactics
Features
Overview: The Garmin Descent Mk1 is a premium, dive computer/watch, loaded with features for your diving activities, plus numerous profiles for fitness training, surface navigation, and recreational activities. This rugged watch is crafted of premium-grade materials that will last for years. It comes with a charging/data cradle with a 41" USB cable. Descent Mk1 can be used with other Garmin accessories, such as an external heart rate monitor, running dynamics pod, or foot pod, to analyze your workouts for maximum power and benefit. The watch dimensions are: 2-1/8" wide, 2-5/16" high, and 11/16" thick. The band is 1" wide (26mm) and 10-1/2" long. The watch weighs 3.6 ounces.
Premium-grade Materials: The watch features a 1.2", high-resolution, full-color Garmin Chroma display (240 x 240 pixels) with LED backlighting for readability in all lighting conditions, including under water. The display is protected by a domed, scratch-resistant sapphire lens. Descent Mk1 has a rugged stainless steel bezel, and a fiber-reinforced polymer case. The watch comes with a black silicone watch band, and a 10" extra-long adjustment strap that will fit over thick wetsuits or dry suits. The device is compatible with the full line of Garmin QuickFit 26 watch bands, made of silicone, leather, stainless steel, or titanium.
Controls: The watch features five buttons around the perimeter of the bezel. Each button has multiple functions:
Light: This upper left button turns the backlight on and off. Holding the button also brings up the controls menu and turns the device on (if in standby).
▲: The upper right button, designated by a "triangle" icon, selects the option highlighted in the menu. It also lets you view the activity list, and acts as the Start/Stop button in an activity.
Back: This lower right button lets you back up to the previous screen in the menu. During an activity, pressing the Lap button records a lap, rest period, or transition to the next activity.
Down: The lower left button lets you scroll downward in the menu selections, or scroll through the list of Widgets. When held down, the watch face is displayed.
Up/Menu: The left center button lets you scroll upward in the menu selections and Widget list. Hold down the button to bring up the menu.
Battery: Descent Mk1 is powered by a rechargeable Lithium-Ion battery that gives you up to 40 hours in Dive Mode. On the surface, the battery provides up to 20 hours in GPS mode with wrist-based heart rate monitoring. In UltraTrac GPS mode, with gyro-based dead reckoning, the battery life is up to 30 hours. As a smartwatch (with activity tracking and 24/7 wrist-based heart rate monitoring), Descent Mk1 lasts up to 10 days between battery charges. In simple watch mode, without activity tracking and HRM, the battery life is up to 19 days. The battery charging contacts are located on the back of the watch. The battery charges on USB power when the device is placed into the included charging/data cradle.
Wireless Connections: The Descent Mk1 watch easily pairs with your smartphone or tablet via Bluetooth, enabling you to receive notifications, texts, and phone calls, and perform many functions through the Garmin Connect app. The watch can be used with wireless ANT+ sensors to help you view and track your performance. These sensors typically work within 10 feet of your device, and include the Bike Cadence and Bike Speed Sensors, Heart Rate Monitors, Temperature Monitors, and Foot Pods. Descent Mk1 also connects to Wi-Fi, allowing you to upload your dive logs and activity results to your Garmin Connect account, browse for and select workouts and training plans, and download the latest software updates.
Garmin Connect: The Garmin Connect App is an online training tool that can store, analyze, and share all of your diving and fitness activities. Garmin Connect can keep track of your performances as you run, bike, swim, and hike, plus show your activities on a map. Month-to-month and day-to-day comparisons can be made to show your progress. Garmin Connect allows you to download workouts, or create customized workout schedules to help you reach your fitness goals. The app lets you compare your performances to other app users, or follow the progress of your friends during a race. Garmin Connect is available for iPhone/iPad/iPod touch running iOS 9.0 or later, and for Android devices (version varies with device). It is also compatible with Windows 10 PCs.
Diving: Garmin Descent Mk1 watch-sized dive computer offers many features for a range of diving activities, including recreational, technical, and free diving. The device complies with EN13319 standards for diving computers, assuring you of its accuracy. It is rated to a maximum dive depth of 100 meters. You can plan your dives right on the device, including modes for air, nitrox, and trimix gas mixes. As soon as you hit the water, the computer activates, providing real-time data including current depth, dive time, water temperature, ascent/descent rate, no-deco time, decompression stop information, battery life, and more. Using the proven Bühlmann ZHL-16c algorithm, Descent Mk1 makes sure you stay within your dive limits, informing you with selectable tone and vibration alerts. The built-in Dive Log lets you store and review the data from up to 200 dives, plus upload them to Garmin Connect for sharing with your friends.
Maps and GPS: Descent Mk1 has preloaded TOPO maps which include topographical contours and nearby points of interest. With a built-in GPS receiver, you can accurately mark your dive entry and exit points while still on the surface. For other surface activities, you can navigate from your current location to another, or create a round-trip course to run or bike. You can also create a track log along the path you have traveled, allowing you to retrace your steps at another time. For additional accuracy, you can also connect to the Russian-based GLONASS satellite network. In addition, Descent Mk1 has a 3-axis compass, gyroscope, and a barometric altimeter. The watch can be manually synced to GPS to set the time and date each time it acquires satellites.
Clock: The device is equipped with multiple clock functions. There are dozens of available watch faces to choose from, including analog and digital displays. You can customize the layout, colors, and data shown on the watch face display. In addition to keeping time, you can set up to 10 separate alarms, a countdown timer, stopwatch (with lap times), and a display of the time in other time zones. Times for local sunrise and sunset can be displayed, as well as alerts that occur a specific number of minutes or hours before sunrise or sunset.
Widgets: Garmin Descent Mk1 comes preloaded with Widgets that provide information on a multiple subjects. Some of the Widgets are only available when the device is paired via Bluetooth to a smartphone. Some of the available Widgets include: ABC (altimeter, barometer, compass), Calendar, Calories, Dive Log, Dog Tracking, Floors Climbed, Golf, Heart Rate, Intensity Minutes, Last Activity, Last Sport, Music Controls, My Day, Notifications, Performance, Sensor Information, Steps, Surface Interval, VIRB controls (for Garmin action camera), and Weather. In the menu, you can customize the list of Widgets that appear on your device, including the order they appear.
Health and Fitness Features
Elevate Heart Rate Monitor: The Descent Mk1 dive computer/watch features Elevate wrist heart rate technology that lets you monitor your heart rate without wearing a separate chest strap. The heart rate sensor is located on the back of the watch, and measures your heart rate through the skin. The Heart Rate Widget displays your current heart rate in beats per minute, plus a graph of your heart rate for the past 4 hours. Descent Mk1 can also broadcast your heart rate to other connected devices. The watch will automatically use the wrist-based HRM, unless you pair an ANT+ heart rate monitor to the device. If desired, you can turn off the wrist heart rate monitor.
Running Dynamics: When paired to the optional HRM-Tri or HRM-Run accessory heart rate monitor, Descent Mk1 provides real-time feedback about your running form. The built-in accelerometer in the HRM-Tri measures torso movement to calculate six running metrics: cadence, vertical oscillation, ground contact time, ground contact time balance, stride length, and vertical ratio. You can display any of the above metrics in a color gauge to determine your performance compares to other runners.
Performance Measurements: Using the wrist heart rate monitor or a chest HRM, you can measure and track your running or cycling performances, as well as your recovery time. These measurements, when analyzed, will determine how effective your current activity is on your aerobic and anaerobic fitness. Many of the performance measurements will be displayed, along with a color-coded gauge, comparing your results to a person of the same gender and age. Measurements include VO2 Max, Recovery Time, Training Load, Predicted Race Times, HRV (Heart Rate Variability) Stress Test, Performance Condition, Functional Threshold Power (FTP), and Lactate Threshold. All of these measurements help to determine your progress toward meeting your fitness goals.
Activity Tracking: The Descent Mk1 device features Activity Tracking, which records your daily step count, distance traveled, intensity minutes, floors climbed, and calories burned. If you sit for a prolonged amount of time, the device will send you a Move Alert. It also analyses your sleep, including the total hours of sleep, sleep levels, and your movements during sleep. Details of your workouts, running or cycling segments, and activities are compiled into your personal profile. Each time you achieve a goal, or surpass a personal record, the display will alert you.
Sports and Tactics
Jumpmaster: The Garmin Descent Mk1 watch features Jumpmaster, which is designed for experienced skydivers. Jumpmaster follows military guidelines for calculating the High Altitude Release Point (HARP). The device automatically detects when you have jumped, and begins navigating toward the Desired Impact Point (DIP) using the barometer and electronic compass. You can plan jumps ahead of time, determining the type of jump: HAHO (High Altitude High Opening), HALO (High Altitude Low Opening), or Static.
Note: Descent Mk1 should not be used as the primary skydiving altimeter.
Skiing/Snowboarding: While skiing, the device records the details of each run. The Auto Run feature records each new run, based on your movements. The timer pauses when you stop moving downhill, and when you're in the chairlift. When you start moving downhill again, the timer restarts to log a new run. You can use the metronome feature to play tones at a steady rhythm to help you train at a faster, slower, or more consistent cadence.
Golf: The Descent Mk1 can locate golf courses near your location, and provide hole by hole information during your round. You can use the GPS receiver to calculate distances to the front and back of the green, and the selected pin location. Distances to hazards along the fairway are also provided for par 4 and 5 holes. For your best drives, you can measure your shot right after you hit it. If you have a Garmin TruSwing device (an ANT+ sensor), your swing metrics can be recorded and displayed. An electronic scorecard allows you to keep track of your strokes. If you're walking the round, a built-in odometer can record the time, distance, and steps as you play.
Swimming: Because it is waterproof, you can wear your Descent Mk1 watch in the pool. As you swim, the device can record the number of lengths, intervals, strokes, and your Swolf score. The stroke type is automatically identified at the end of a length (freestyle, backstroke, breaststroke, butterfly, and mixed). Before your swim, you should record the pool size in the menu. The swimming activities are only intended for surface swimming. The device is not designed for scuba diving, which may damage the unit and void the warranty.
Multisport: You can use the device during multisport competitions such as triathlons and swimruns. During the activity, you can easily transition from one activity to another (by pressing the Lap button), and continue to view your total time and distance. Prior to your multisport activity, you will need to prepare the device by selecting Multisport and the various activities in the menu.
Indoor Activities: You can use the Descent Mk1 for training indoors, however GPS is turned off for indoor activities. If you're running on an indoor track or riding a stationary bike, the self-calibrating accelerometer is used to calculate your speed, distance, and cadence. Use of an optional Foot Pod (ANT+ sensor) will help record your pace, distance, and cadence. (You'll need to calibrate the Foot Pod manually prior to your activity.) When performing a Strength Training activity, the device can count your reps and sets. After a set, you can edit the data to add the weight used.
The Garmin Descent Mk1 replaces these items

Adding...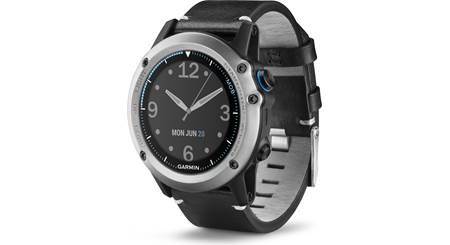 filled with features for cruising, sailing, and fishing
works with Garmin marine electronics and FUSION receivers (compatible with Garmin Connect and FUSION-Link)
multisport functions for running, hiking, swimming, golfing, cycling, sailing, and more