About the Garmin echoMAP™ Plus 94sv
Fish smarter with a WiFi-enabled chartplotter
If you're serious about fishing, you know how important it is to have the right electronic equipment on your boat. The Garmin echoMAP™ Plus 94SV chartplotter gives you clear view of everything below and beside your vessel on its big 9" screen, thanks to Garmin CHIRP sonar. It comes preloaded with BlueChart g3 maps and Navionics data covering the coastal U.S. and it also has built-in Wi-Fi, so you can access Garmin's ActiveCaptain™ app for notifications, info sharing, and more.
Fish smarter with a WiFi-enabled chartplotter
If you're serious about fishing, you know how important it is to have the right electronic equipment on your boat. The Garmin echoMAP™ Plus 94SV chartplotter gives you clear view of everything below and beside your vessel on its big 9" screen, thanks to Garmin CHIRP sonar. It comes preloaded with BlueChart g3 maps and Navionics data covering the coastal U.S. and it also has built-in Wi-Fi, so you can access Garmin's ActiveCaptain™ app for notifications, info sharing, and more.
9" high-contrast color display
Ultra-fast processing refreshes your position and heading 5 times per second, so onscreen movement looks fluid on the 9" high-contrast color display. You be able to see those fish in any lighting conditions, thanks to an auto-adjusting backlight. You can also drop up to 5000 waypoints and find your way back to your favorite fishing spot.
Preloaded BlueChart g3 HD maps
The ECHOMAP Plus 94SV is preloaded with BlueChart g3 maps covering the coastal U.S. (East Coast, West Coast, Gulf of Mexico, U.S. and Canadian sides of the Great Lakes). It also includes U.S. charts for the entire coastline as well as everything that's available on NOAA charts.
That's a lot of info, but it's easy to take in, thanks to a clean display, smooth transitions between zoom levels, and excellent continuity across the chart boundaries. You can customize your displays by shading any and all depth contours that are too shallow for your vessel. You can also choose standard 2-D direct overhead or 3-D "over-the-bow" map views for easier viewing. Use the microSD™ card slot when you want to add additional maps in the future, or you can purchase maps through the ActiveCaptain app.
Find those fish
The echoMAP Plus 94SV gives you plenty of ways to find the fish. With CHIRP sonar, plus Garmin CHIRP ClearVü and Side Vü, you'll see 'em if they're there. You'll see the fish, plus the structures and submerged objects they're trying to hide behind.
Access the app
Your horizons really expand when you use Wi-Fi to access the free Garmin ActiveCaptain™ app on your smartphone. You can receive smart notifications on your chartplotter, access the ActiveCaptain and Quickdraw Contours Communities to share maps, waypoints, and marina info, and get important software update notifications.
Transfer those waypoints
If your waypoints, tracks, or frequently used routes are stored on another manufacturer's GPS product – or on a Garmin handheld device – you can transfer those items to your new Garmin chartplotter, via GPX Waypoints Transfer.
Maps, your way
The echoMAP Plus 94SV includes preloaded Quickdraw Contours software that lets you create your own HD maps with 1-foot contours. You'll own the maps, so you can keep the data to yourself or share it with Garmin or your friends. No surveying expertise is needed – you just fish and let your Garmin handle the map creation.
Smart features for smart boaters
Enter a desired location and let Garmin Auto Guidance technology search relevant charts to create a safe virtual pathway on the display that helps you avoid low bridges, shallow water, and other charted obstructions. You can adjust the pathway by inserting "via" points at interim stops or landmarks along the way.
If you need even more "at a glance" info, you can designate up to 10 different depth ranges and assign a unique color to each one. If you're coming from a different chartplotter, this could be a great way to retain the visual cues you're used to.
NMEA 2000 network-ready
The ECHOMAP Plus 94SV does a lot by itself, but when you integrate it with your NMEA 2000® network, you'll be able to see engine data, check sensors, manage autopilot, and more. It also supports Panoptix LiveVü Forward Sonar and will work with your FUSION-Link™ audio system.
Stow it away
It's easy to keep your echoMAP safe and secure when you're not on board. The cords plug directly into the mount, so you won't have to waste time plugging and unplugging wires. Just remove your Garmin from power and the mount, then stow it away and go.
NMEA 2000 Note: To learn more about NMEA 2000 connectivity, check out our article explaining nautical networking.
READ LESS
Product highlights:
9" chartplotter/sonar combo with built-in Wi-Fi
keyed assist touchscreen
includes GT51M-TM transducer
CHIRP sonar plus CHIRP ClearVü and CHIRP SideVü sonar
preloaded with Garmin BlueChart g3 maps
Garmin's ActiveCaptain™ app
preloaded Quickdraw Contours map creation software
internal 5 Hz GPS/GLONASS updates position and heading 5 times per second
Garmin Auto Guidance for virtual route creation
More Info:
GPX waypoints transfer
multiple depth range shading
record up to 5000 waypoints, 100 routes, and 50 tracks
cords plug directly into the mount for quick removal
network capable for NMEA 2000 (and NMEA 0183)
compatible with FUSION-Link audio via NMEA 2000
WVGA display (800 x 400)
microSD card slot for expandable memory
Panoptix port (transducer not included)
dimensions: 11-7/16" x 6-1/2" x 2-7/16"
maximum depth: 2300 ft (fresh water), 1100 ft (salt)
IPX7 water resistance
warranty: 1 year
MFR # 010-01902-05
What's in the box:
Garmin echoMAP™ Plus 94sv owner's manual
ECHOMAP Plus 94sv display/control unit
Display cover
Tilt mount cradle/base assembly
Self-adhesive rubber gasket (4 pieces)
4 Self-tapping screws (length 1")
6' Power cable
Ferrite Core noise filter (for power cable)
GT51M-TM ClearVü/SideVü transducer with attached 30' cable (12-pin plug)
Transducer transom mount
Five M4 x 8mm screws
Five 4mm star washers
Metal mounting bracket
Three M5 x 20mm bracket screws
Two M8 x 16mm Hex-head bolts
Four M8 flat washers
Two M8 Nylock nuts
Cable entry cover
2 Cable clamps
Four M4 x 12mm screws
Threaded collar
Gasket for threaded collar (red)
Owner's Manual
Quick Start Manual
Installation Instructions
Flush Mount template
Transom Mount Installation Instructions
Garmin Support sheet
Important Safety and Product Information
Threaded collar instructions
Ferrite Core instructions
We don't have any reviews, yet.
Submit a review and then enter to win a $350 rewards card.
Be the first to review this product
Thanks for submitting your review
Most reviews are processed and published within 5 business days. You will receive a confirmation email once your review has been published.
Customer photos
More details on the Garmin echoMAP™ Plus 94sv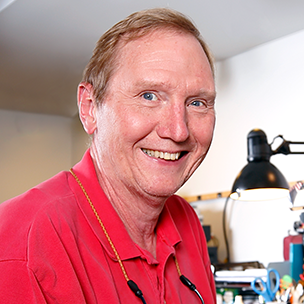 Researched by Crutchfield's

Mark G.
Product Research
Features
Fishfinder Features
Chartplotting Features
Features
Overview: The Garmin ECHOMAP Plus 94sv is a combination chartplotter and fishfinder. It has a loaded BlueChart g3 coastal map and a microSD slot for adding more specialized and detailed charts and maps that are available from Garmin. The ECHOMAP Plus 94sv has a 9" (diagonal) full color touchscreen display, and can be mounted in a variety of ways. The fishfinder has a 500-watt, dual-frequency, dual-beam sonar transducer that lets you search for fish to a maximum depth of 2300 feet in fresh water or 1100 feet in salt water. The unit has a water rating of IPX7, and can withstand being splashed with water without worry, but unsuitable for prolonged immersion.
Display: The ECHOMAP Plus 94sv has a 7.8" (wide) x 4.8" (high), 9" diagonal full color touchscreen WVGA display with 800 x 400 pixels. It has a variable backlight adjustment (automatic or manual), with day and night color schemes that change automatically or you can set manually. With the large display, you can create combination pages with up to six different functions on the display at once.
Keypad: In addition to touchscreen controls, the ECHOMAP Plus 94sv features several buttons for operating the device. The keypad consists of a power button, a plus/minus control for zooming in and out of a chart or view, and shortcut buttons numbered 1 through 4. The shortcut keys can be assigned to an active screen so you can open it instantly when pressed.
Global Positioning System: The ECHOMAP Plus 94sv has a built-in GPS receiver that collects data from overhead satellites to establish your current location. The GPS signal strength is indicated on the top of the screen in a bar graph (5 bars maximum). The device is equipped with a 5Hz GPS receiver which refreshes its position and heading 5 times per second. In addition, the unit coordinates the timing of the sonar return in relation to the boat's position to give you amazingly accurate waypoints or for pinpointing fishing hotspots.
Charts and Maps: The unit has preloaded BlueChart g3 maps, which covers the coastal US, including the East and West Coasts, the Gulf of Mexico, and the US and Canadian sides of the Great Lakes. The maps include basic charts, tidal stations, currents, depth contours, IALA symbols, and fishing charts. You can upgrade the unit by adding Garmin LakeVü g3, LakeVü g3 Ultra, and BlueChart g3 Vision maps, available on microSD or download.
Quickdraw Contours: The ECHOMAP Plus 94sv features Quickdraw Contours software already installed on the device. This free software allows you to tailor the preloaded maps and create your own maps on the screen. While you fish, Quickdraw Contours creates the maps based on the sonar results from an attached compatible transducer (including the supplied ClearVü/SideVü transducer). Other compatible transducers include any Garmin Panoptix, HD-ID, DownVü, or NMEA 2000-compatible. If you are using more than one transducer, you can choose which sonar device gives you the best results.
Mounting Options: The 94sv consists of a display/control unit and a tilting bail mount with a quick release feature. The mount also includes a cradle for the display. You can also flush-mount the display/control unit into your dashboard. A flush-mount template helps you make the cut into the mounting location. A self-adhesive rubber gasket is provided for flush-mount applications.
NMEA 2000: The ECHOMAP Plus 94sv can be connected to an NMEA 2000 network which can carry power and data along the same cable. If your vessel has an existing NMEA 2000 network, it should already be connected to power. The device can share data from other NMEA 2000 devices, such as sensors or a VHF radio, plus you may also be able to view fuel and engine data on the display. The necessary cables and connectors are sold separately.
Wi-Fi: The unit has built-in Wi-Fi that allows you to connect to the Garmin ActiveCaptain app on your mobile device. ActiveCaptain has a OneChart feature for accessing and updating all of your charts and maps from your smartphone or tablet, as well as purchase new ones to use on the chartplotter. You can also receive notifications of phone calls and texts on the unit's display. ActiveCaptain also lets you keep in touch with fellow boaters to get first-hand information about points of interest near your route or destination. Separate ActiveCaptain and Mobile Quickdraw communities are available for feedback or for sharing your Quickdraw Contours data.
Fishfinder Features
CHIRP Sonar: The ECHOMAP Plus 94sv is equipped with the 500-watt Garmin GT51M-TM Mid band transducer which has CHIRP traditional sonar, CHIRP ClearVü sonar, and CHIRP SideVü sonar, some of the most sophisticated sonar technologies available for boaters and fishermen. Compared to standard sonar, which sends one frequency at a time, CHIRP (Compressed High-Intensity Radiated Pulse) sends a continuous sweep of frequencies within a range from low to high. As a result, CHIRP sonar creates much greater target separation and crisper fish arches. Traditional sonar transducers emit a conical beam, while ClearVü sonar casts two narrow beams, similar to that of a copying machine. Using traditional sonar, the transducer supports 50kHz, 77kHz, and 200kHz for returns from depths of up to 2300 feet in fresh water (1100 feet in salt water), plus CHIRP ClearVü/SideVü sonar at 260kHz, 455kHz, and 800kHz for greater accuracy in shallower depths down to 500 feet (ClearVü), as well as 500 feet left and right (SideVü).
Note: The transducer comes with a transom mount.
Sonar Views: The ECHOMAP Plus 94sv's sonar display scrolls from right to left to show the sonar readings from the transducer. The bottom depth is displayed in large numerals, along with the water temperature, and water speed. The unit has an adjustable depth range, and the depth scale is shown at the bottom of the screen, along with the transducer frequency. You can choose from four basic styles of sonar views:
Full Screen: You can view in full screen your choice of traditional or ClearVü sonar.
Split-screen: The split-screen sonar views let you view different combinations of sonar data simultaneously, such as traditional sonar and ClearVü.
Split-zoom: The split-zoom view shows a full-view graph of sonar readings, and a magnified portion of that graph on the same screen.
Split-frequency: In the split-frequency sonar view, one side of the screen shows a full-view graph of high frequency sonar and the other side shows a full-view graph of lower frequency sonar data.
Chartplotting Features
Chart Views: The ECHOMAP Plus 94sv has BlueChart g3 Coastal maps. The display will let you view these maps in several ways:
Navigation Chart: This view shows the navigation data on the included maps with details including buoys, lights, cables, depth soundings, marinas, and tide stations in an overhead view.
Perspective 3D Chart: The 3D chart provides a view from above and behind your vessel, and provides a visual navigation aid. This view is helpful when navigating tricky shoals, reefs, bridges, or channels, as well as entry and exit routes in unfamiliar harbors.
Fishing Chart: The Fishing Chart provides a detailed view of the bottom contours and depth surroundings. Navigational data is removed, and the bottom contours are enhanced for depth recognition. It is best for offshore deep-sea fishing.
Other Views: With some premium charts, you can use the Mariner's Eye 3D view for more detailed, 3-dimensional representations of your location. The Fish Eye 3D view shows an underwater view with greater detail of the sea floor, according to the chart information. With an optional sonar transducer, you can see suspended targets (such as fish) indicated as bright colored spheres.
Waypoints: You can mark and save up to 5000 waypoints into the unit's memory. Waypoints can be marked at your present location, or you can enter the coordinates to a waypoint at a different location. Each waypoint can be saved with a name, symbol, depth, and comments. Once a waypoint has been saved, you can select and navigate to its location. You can also measure the distance to the waypoint on the Waypoint Map.
Routes: A route is a sequence of waypoints or locations that leads you to your final destination. You can create and immediately navigate a route on the Navigation chart or the Fishing chart, or create a route by putting together a series of waypoints and turns. Up to 100 routes can be created and saved in the device.
Tracks: A track is a recording of the current path of your boat. You can designate a color for each track to differentiate them from each other. Tracks are created by automatically marking the current location at a set interval. The interval can be adjusted--recording more frequent plots increases accuracy, but fills up the track log quicker. You can also record tracks by the distance between points, or the variance from your course. You can log and save up to 50 tracks with 50,000 points.
Boundaries: Boundaries allow you to remain in or avoid designated areas in a body of water. You can set up an alarm to alert you when you enter or exit a boundary. Boundaries can be areas, lines, or circles on the map. Saved tracks and routes can also be converted into boundary lines.