About the Garmin Forerunner® 920XT Bundle
Maximize your training with heart rate metrics
How to make the awesome Forerunner 920XT even better? Garmin adds a heart rate monitor to their 920XT Bundle to provide you with better and deeper data. Garmin has designed the Forerunner 920XT multisport watch to help multisport athletes get the most out of workouts. Customizable fields and modes will maximize available data for immediate feedback or later analysis, and the watch includes some amazing tools to help you analyze and improve. And with the addition of a heart-rate monitor, you'll know even more, during and after your workout.
Maximize your training with heart rate metrics
How to make the awesome Forerunner 920XT even better? Garmin adds a heart rate monitor to their 920XT Bundle to provide you with better and deeper data. Garmin has designed the Forerunner 920XT multisport watch to help multisport athletes get the most out of workouts. Customizable fields and modes will maximize available data for immediate feedback or later analysis, and the watch includes some amazing tools to help you analyze and improve. And with the addition of a heart-rate monitor, you'll know even more, during and after your workout.
Check out some of what Forerunner 920XT will do for you.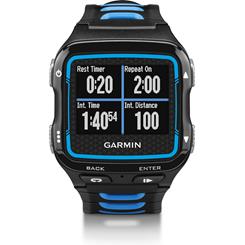 The 920XT's display is customizable to give you the data you need (black/blue model shown).
Swim — The 920XT is equally well-suited to pool workouts and open water pool swims. Outdoors it'll accurately record your course, distance, and time on open water swims, so you can analyze your performance when the lane lines disappear. For pool swims, it automatically records laps, taking the counting out of long sets, and provides stroke counts, pace, drill logging, and a rest timer too — so you can monitor and improve your swim efficiency while grinding out those big workouts.

Bike — With Garmin's optional quick release mount (not included), you can easily move the 920XT from your wrist to a bike mount. The 920XT works with optional speed, and cadence sensors to provide you with even more data. If you train with power, it'll display and record power metrics when paired with ANT+™ power meters, including Garmin's innovative Vector power-sensing pedals.

Run — Garmin's gone to the next level with the 920XT. In addition to the usual distance and pace, it provides advanced running dynamics data. That means you'll know your cadence, vertical oscillation (the "bounce" in your stride), and ground contact time. With these tools you'll be able to refine your running technique to make you as efficient as possible. It even includes a metronome feature that'll help you keep your turnover on track throughout the run.

During the day — When you're not working out, switch the 920XT to watch mode. It'll still record your steps, sleep, and the calories you've burned, so you can monitor your daily activity and stay in peak form.
Valuable training metrics and Garmin GPS accuracy
The heart rate monitor in this bundle adds valuable info to the mix. With heart rate data for running, along with power meter and heart rate data for cycling, Forerunner 920XT will calculate your estimated VO2 max so you can monitor changes in your fitness. It even displays a color gauge that shows how you rank compared to other athletes in your age group. Forerunner 920XT will use VO2 max estimates to let you know how much recovery time you need after your workout, helping you avoid overtraining.
You'd expect accurate mapping with a Garmin, and the Forerunner 920XT delivers. No more estimating the distance you've run with a car odometer or mapping software. You'll know right away at the end of your workout how far you've gone, how long it took, and what your average pace was.
Virtual competition
Staying on pace is essential in training and racing. Garmin's Virtual Partner feature sets the pace for you so can stay on target with your goals. When you're looking to push the envelope, Virtual Racer pits you against your own best efforts, or even those of your training partners. When you're doing interval workouts on the track, Auto Lap records your efforts without the need to push a button. The calorie calculator helps you keep track of the calories you've burned during your workout, so you can toe the starting line in top shape.
Keep everyone in the loop
If you're afraid you'll miss that important call during your afternoon bike ride, pair the 920XT with your device and use smart notifications to let you see email, text, and other alerts on the watch. And when paired with your phone, you can enable live tracking — letting your family and friends know exactly where you are in real time.
If you've just crushed your workout, don't be shy about it. Forerunner 920XT works with Garmin Connect, so you can quickly upload your workout and check out detailed maps and metrics for your workout. It's easy to do — just plug the included ANT Stick into your computer and your workout readings will transfer automatically when you're in range.
Once downloaded, you can see all your recorded training activity data, including map and elevation information, and even share it with your friends using Garmin Connect. And you can share your Garmin Connect posts via other social media too. It's also a perfect way to share data with your training partners and coaches (not to mention a good way to strike fear into the hearts of your rivals).
READ LESS
Product highlights:
GPS multisport watch with illuminated display
includes heart rate monitor
1.1" x 0.8" (205 x 148 pixel) color LCD screen
multisport (swim, bike, and run) modes
customizable display fields
5 ATM water rating
built-in rechargeable lithium ion battery allows up to 40 hours in UltraTrac mode; up to 24 hours in training mode; up to 4 months in watch mode
smart notifications let you see email, text and other alerts
VO2 max estimate, race predictor, and recovery adviser
compatible with Garmin Training Partner and Garmin Connect
AutoLap, AutoPause, Virtual Partner, Virtual Racer, Training Effect, vibration alert, Auto Scroll, calorie computation, course memory
charging/data cradle included
works with optional foot pod, bike speed/cadence sensors
ANT+ power meter compatible
1.9"W x 2.2"H x 0.5"D
weight 2.1 oz
warranty: 1 year
MFR # 010-01174-21
What's in the box:
Garmin Forerunner® 920XT Bundle owner's manual
Multisport GPS watch (white/red)
HRM-Run heart rate monitor (with elastic strap)
Charger cradle with 42" USB cable (Type A USB)
Quick Start Manual (3 versions: Eng / Fren / Span)
Important Safety and Product Information
Radio Frequency Radiation Exposure sheet
We don't have any reviews, yet.
Submit a review and then enter to win a $350 rewards card.
Be the first to review this product
Thanks for submitting your review
Most reviews are processed and published within 5 business days. You will receive a confirmation email once your review has been published.
Customer photos
More details on the Garmin Forerunner® 920XT Bundle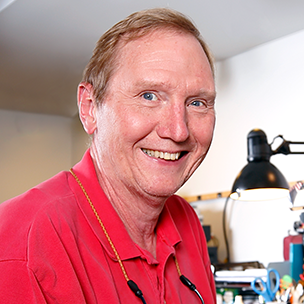 Researched by Crutchfield's

Mark G.
Product Research
Features
Overview: The Garmin Forerunner 920XT is a lightweight multi-sport watch with a high-sensitivity GPS receiver which accurately records the distance, time, speed, and location of your activity. This package also includes the HRH-Run advanced heart rate monitor. The Forerunner 920XT keeps track of your personal records, and lets you know when you have set new ones. It provides constant feedback, including the distance traveled, elapsed time, pace, lap time, and speed. After your run, you can upload your results to the Garmin Connect online community.
Water Resistant: The Forerunner 920XT has a 5 ATM water rating, which means it can withstand pressures equivalent to a depth of 50 meters (164 feet). Not only can you run in the rain and wet weather, you can even swim while wearing the device. The device also has a wide operating temperature range of -4° to +140°F.
Color LCD Touchscreen: The Forerunner 920XT features a 1.1" x 0.8" color LCD screen with a resolution of 205 x 148 pixels. The face of the device is touch sensitive, allowing you to maneuver through menus, select items, and confirm messages and alerts by touching the screen. The display has a backlight timer that can be set to 8, 15, 30, or 60 seconds, or Stays On. The backlight can be turned on manually, with the touch of a key or when you receive an alert.
High-Sensitivity GPS Receiver: The unit features a high-sensitivity GPS receiver which will stay locked onto satellites, even near tall buildings or under tree cover. When you're in challenging environments, or for increased performance and faster GPS positioning, you can enable both GPS and GLONASS, a Russian alternative of the Global Positioning System. Using both GPS and GLONASS reduces battery life more than using only GPS.
Accelerometer: The built-in accelerometer can accurately calculate your speed and distance when running indoors or on a treadmill, when the GPS can't be used. The accelerometer is self-calibrating, and the speed and distance accuracy improves after a few outdoors runs using GPS. In many cases, a separate foot pod is not needed.
Rechargeable Battery: The Forerunner 920XT has a built-in Lithium-Ion rechargeable battery, which will give you the following battery life:
Watch Only Mode: over 4 months
Watch Mode with Activity Tracking: up to 30 days
UltraTrac Mode: up to 40 hours
Using GPS only: up to 24 hours
Using GPS and GLONASS: up to 20 hours.
HRM-Run Heart Rate Monitor: The included HRM-Run is an advanced heart rate monitor with a built-in accelerometer. It works with the Forerunner 920XT to monitor your heart rate and your running form to give you advanced analysis of your workout, including oxygen consumption (VO2 Max) and recovery time. The accelerometer measures torso movement to calculate three running metrics: Cadence (number of steps per minute), Vertical Oscillation (the bounce in your running motion, measured in centimeters), and Ground Contact Time (amount of time in each step that your foot spends on the ground while running, measured in milliseconds).
VO2 Max: The Forerunner 920XT can estimate your VO2 Max, your body's maximum oxygen consumption, to help you track your fitness and performance levels. When the HRM-Run is worn, the 920XT estimates your VO2 Max by analyzing your running speed, heartbeats per minute, and the variation in your heart rate. The display includes a color gauge to indicate how your VO2 Max compares to other runners of your gender and age range. The device can also use the data to predict your race time for several distances.
Recovery Time: Using the HRM-Run's heart rate data, the Forerunner 920XT can calculate how much recovery time you need between workouts or races. After your run, the recovery time shows how long before you should attempt another hard workout. Recovery time is displayed in a color-coded gauge with green showing you're ready for your next workout, or red indicating you should take a rest day or do a light workout.
Bluetooth Connected Features: The Garmin Forerunner 920XT features Bluetooth Smart wireless technology that allows you to pair the device to your smartphone or mobile device through the Garmin Connect Mobile app. The device is compatible with most Bluetooth 4.0-capable smart devices running iOS 7.0 and above, or Android 4.3 and above. When connected via Bluetooth, you can do the following:
Live Track: Your friends and family can follow your races and training activities in real time on the Garmin Connect tracking page. You can also invite others to follow via email or social media. (You must have your phone paired to the device throughout your run for Live Tracking.)
Automatic Activity Uploads: When your workout is completed, you can automatically upload the stored data from your activity to Garmin Connect.
Workout/Course Downloads: You can configure workouts and courses using Garmin Connect's Training Center website and wirelessly download them to your device.
Social Media: You can share your results and post updates to your favorite social media site.
Notifications: The unit can display phone notifications and messages.
Wi-Fi Connected Features: The Forerunner 920XT also has built-in Wi-Fi that allows you to wirelessly connect to a Wi-Fi hot spot. When connected via Wi-Fi, you can upload data automatically to Garmin Connect when your run is completed. You can search for and download workouts and training plans on the Garmin Connect site. In addition, the 920XT can download the latest software updates when a Wi-Fi connection is available.
Add-on Sensors: The Forerunner 920XT can be used with wireless 2.4 GHz ANT+ add-on sensors, such as the optional HRM-Run Heart Rate Monitor or Foot Pod. The Foot Pod helps to monitor your distance and cadence during an indoor workout.
User Profile: The Garmin Forerunner 920XT uses information that you enter about yourself to calculate accurate training data. You can modify the following user profile information: Gender, Birth Year, Height, and Weight.
Virtual Partner: The Virtual Partner feature is a training tool designed to help you reach your goals. You can set the Virtual Partner to run at a target pace or speed. As you run, you can "compete" with the Virtual Partner, checking the display to see if you are ahead or behind the target pace or speed. If the pace is too slow or too fast, you can adjust the speed of the Virtual Partner as you run.
Auto Lap: Auto Lap automatically marks a lap at a specific distance. This feature is helpful for comparing your performance over different parts of an activity. Each time you complete a lap, the device will beep or vibrate, and the lap time is displayed. You can set the lap distance between 0.25 to 99 miles.
Metronome: The Metronome feature plays tones at a steady rhythm to help you improve your performance by training at a faster, slower, or more consistent cadence.
Auto Pause: You can set the Forerunner 920XT to pause the timer automatically when you stop moving, or when your pace drops below a specified value. This feature is helpful if you have to stop for traffic or to tie your shoe during your run.
Interval Workouts: You can create interval workouts with alternating periods of rest and activity based on distance or time. Prior to your workout, you can enter values of time or distance for your running period and your rest period. If desired, you can also add warm-up and cool-down periods to the workout. Once you have entered the number of repetitions, you can select "Do Workout" and begin.
UltraTrac Mode: The UltraTrac Mode helps to save battery power during long workouts. During a long run or ride, UltraTrac Mode turns off GPS and uses the accelerometer to calculate speed and distance. Before using the UltraTrac Mode, you should run outdoors a few times using normal GPS mode to calibrate the device.
Watch Functions: When you're not working out, the Forerunner 920XT can be used as a basic watch, displaying the time and date, along with an alarm. The time is automatically set by the GPS receiver (or manually, if desired), and can be displayed in 12-hour or 24-hour format.