About the Garmin Instinct Tactical Edition
A tough watch for true tactical conditions
Garmin's Instinct Tactical Edition is built for the toughest missions and toughest conditions, and thanks to night vision compatibility mode, you can even use its many capabilities when you're employing night-vision goggles. Instinct Tactical is built to the demanding U.S. military standard 810, guaranteeing protection from shock, thermal stress, and water pressure. The reinforced polymer case is strong and durable, while the chemically-strengthened display is bright and scratch-resistant. A vented silicone band is comfortable enough for all-day wear.
A tough watch for true tactical conditions
Garmin's Instinct Tactical Edition is built for the toughest missions and toughest conditions, and thanks to night vision compatibility mode, you can even use its many capabilities when you're employing night-vision goggles. Instinct Tactical is built to the demanding U.S. military standard 810, guaranteeing protection from shock, thermal stress, and water pressure. The reinforced polymer case is strong and durable, while the chemically-strengthened display is bright and scratch-resistant. A vented silicone band is comfortable enough for all-day wear.
Ready for adventure
When you're not working, Instinct Tactical is primed to tackle all your outdoor adventures: running trails, shredding trails on your mountain bike, or grabbing your pack for a multi-day expedition. And it's ready for the water too, with a 100-meter rating and functions for lap swimming or open water training and racing. Instinct Tactical features a full range of tools to track your running, biking, and swimming, plus activity tracking features like step counts.
Trail-ready
When you're on the trail, this Garmin drips virtual breadcrumbs along the way, creating a tracklog you can retrace if necessary. You can take advantage of waypoints you've recorded on previous trips, so you'll be sure to find that special campsite the next time around. The watch's memory can store up to 1000 waypoints, so you can record rendezvous points, trail junctions, water sources, scenic vistas, campsites — any location you want. Instinct Tactical also comes equipped with an altimeter, barometer, and compass, giving you valuable information you may need in the backcountry.
Heart rate monitoring for a training edge
If you really want to improve your performance, the evidence is clear that heart rate monitoring is an essential tool. Garmin's wrist-based heart rate monitoring means you're always able to tap into this vital metric.
Smart and connected
Garmin's smart notifications work with your smartphone to let you receive texts, emails, and alerts on Instinct Tactical's screen. And this watch automatically uploads your workout to Garmin Connect, where you can share it with your friends through social media or many other popular fitness-tracking apps.
READ LESS
Product highlights:
General Features:
GPS/GLONASS multisport training watch with illuminated display
night vision compatibility mode allows the display to be read with night vision goggles
wrist-based heart rate monitor
silicone wrist band; high-strength sapphire glass lens
0.9" x 0.9" (128 x 128 pixel) LCD screen
built-in barometric altimeter and compass
TracBack feature records up to 1000 customizable waypoints and locations and up to 50 routes with 10,000 track points
time, date, alarm, timer, chronograph, pace alerts, chimes, and vibration watch functions
Auto Lap, Auto Pause, interval trainer, heart rate, calorie counter, and lap fitness functions
built-in rechargeable lithium ion battery
battery life: up to 40 hours (UltraTrac mode); 16 hours (GPS training mode); 2 weeks (smartwatch mode)
compatible with Garmin Connect
ANT+ and Bluetooth capable with compatible devices
water rated to 100 meters
Run Features:
VO2 max estimator
recovery advisor
race predictor
running dynamics measurements
records personal records
Bike Features:
works with optional bike speed/cadence sensor
time and distance alerts
records courses
Swim Features:
swimming metrics and stroke recognition
lap counter
open water swim distance
Activity Tracking Features:
step counter with auto goal setter
move bar
sleep monitoring
Jumpmaster Mode for parachuting
Other Specs:
built to military standard 810 for thermal, shock and water resistance
dimensions: 1-3/4"W x 1-3/4"H x 5/8"D
weight: 1.8 oz
warranty: 1 year
MFR # 010-02064-71
Garmin Instinct Tactical Edition reviews
Average review:
Thanks for submitting your review
Most reviews are processed and published within 5 business days. You will receive a confirmation email once your review has been published.
Customer photos
More details on the Garmin Instinct Tactical Edition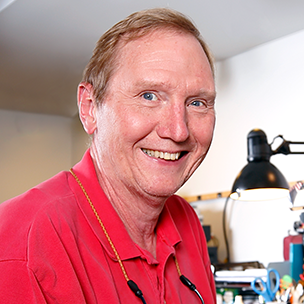 Researched by Crutchfield's

Mark G.
Product Research
Features
Overview: The Garmin Instinct® - Tactical Edition is a rugged, GPS-enabled watch with tons of features. You can use it for a wide variety of indoor and outdoor recreational and training activities, and track your health and fitness. The watch has numerous smart features, including notifications for text and emails, and widgets for calendar, weather, and music playback. Of course, Instinct® can also be used as a traditional watch, that is powered by a powerful rechargeable battery with up to 14 days of battery life.
Tactical Features: The Instinct® - Tactical Edition adds the following features, compared to Garmin's non-tactical version of the watch:
Stealth Mode: Enabling the Stealth mode turns off all wireless connectivity and communication. The device also stops storing and sharing your GPS position.
Jumpmaster Mode: The Jumpmaster feature is for experienced skydivers. It follows military guidelines for calculating the High Altitude Release Point (HARP). It also uses the barometer and electronic compass to help you navigate toward the Desired Impact Point (DIP).
Projected Waypoints: You can create a new location by projecting the distance and bearing from your current location to a new location.
Dual-position Format: You can sync your location with others by seeing both the Universal Transverse Mercator (UTM) and the Military Grid Reference System (MGRS) on the same screen.
Night Vision Compatibility Mode: The Tactical Edition of Instinct® has a special setting that reduces the backlight intensity so that it can be viewed while wearing night vision goggles.
Military Standards: Instinct® - Tactical Edition is built to U.S. military standard 810 for water resistance, shock, and temperature range. The watch has a water rating of 10 ATM, with the ability to withstand pressure equivalent to a depth of 100 meters. This means it is suitable for diving into water, snorkeling, and high speed water sports. The watch can be worn in the rain or snow, or even while showering or swimming, without worry. The charging and operating temperature range is -4° to 140°F.
Physical Attributes: The watch has a fiber-reinforced polymer case and bezel with a scratch-resistant, chemically-strengthened glass lens. It comes with a fully vented silicone band that can be replaced with optional QuickFit® 22 watch bands (available directly from Garmin). The watch is designed to fit wrists with a circumference of 5.2" to 8.8" (132-224mm). Instinct® weighs 1.83 ounces.
Display: Instinct® has a 0.9" diameter display with a custom, two-window design. The bright, monochrome display has a resolution of 128 x 128 pixels, and is visible even in sunlight.
Battery: The watch has a built-in Lithium-ion rechargeable battery with a battery life that depends on your activities and enabled features. The estimated battery life is as follows:
Up to 14 days: Smartwatch mode with activity tracking and 24/7 wrist-based heart rate monitoring.
Up to 16 hours: GPS mode with wrist-based heart rate monitoring.
Up to 40 hours: UltraTrack GPS mode
USB: The included 21" USB data/charging cable is used for charging the battery, uploading data, and updating the device. The cable plugs into the proprietary charging port on the back of the watch. Using the Garmin Connect app on your smartphone or home computer, you can upload the results of your training and recreational activities, and connect with your friends to track your progress, analyze your performance, share your activities and results, and encourage each other.
GPS: Instinct® utilizes three global satellite networks to give you the most accurate location data, and faster position acquisition, even in the most challenging environments. It relies on GPS (Global Positioning System), as well as help from the GLONASS (Russia), or Galileo (Europe) global satellite navigation systems. In the menu, you can choose GPS alone, GPS + GLONASS, or GPS + Galileo. Using GPS and another satellite system together reduces battery life faster than using GPS alone. In addition, Instinct® has a 3-axis compass and barometric altimeter. The device keeps track of the route you take, and the TracBack feature takes you back to your starting location along the same route.
Elevate Heart Rate Monitor: Instinct® is equipped with the Elevate wrist-based heart rate monitor, which monitors your heart rate, even if you are not wearing a chest strap. You can view your heart rate on the screen any time you are wearing the device. If you are wearing a separate chest heart rate strap, the unit chooses the chest heart rate data. Instinct® can broadcast your heart rate data to other paired Garmin devices, such as an Edge bike computer, or VIRB action camera.
Heart Rate Zones: Heart Rate Zones measure cardiovascular strength, and are used by athletes to evaluate their level of fitness. Knowing your heart rate zone is helpful in improving your fitness. Using your user profile information (gender, age, height, weight, etc.), Instinct® determines your default heart rate zone (numbered 1 through 5). During your workout or activity, the device shows your current heart rate zone and a percentage of your maximum heart rate. The harder you work, the higher the zone you achieve.
Smart Features: Instinct® provides many smart features that can be used every day. With built-in Bluetooth, your device can easily be paired to your iPhone, iPad, or Android smartphone or tablet, using the Garmin Connect mobile application. While paired to your smartphone, you can receive notifications of phone calls and messages on the device. Instinct® can access your calendar, receive weather data, and control the music on your smartphone. If you misplace your phone, you can use Instinct® to locate it if it's currently in range. Likewise, if you have lost your Instinct® device, you can locate it using your smartphone.
ANT+ Sensors: Instinct® can be used with wireless ANT+ or Bluetooth sensors. These optional sensors include Heart Rate Monitors, Temperature Sensors, Foot Pods, Bike Sensors, and Cadence Sensors. The sensors communicate wirelessly to the watch to provide valuable information on your activity or health status.
Watch Functions: When you're not working out, Instinct® can be used as a basic watch, displaying the time and date, along with an alarm and stopwatch. The time is automatically set by the GPS receiver (or manually, if desired), and can be displayed in 12-hour or 24-hour format. The device can also provide local sunrise and sunset times.
VIRB Remote: If you have a Garmin VIRB action camera, the device can be used as a remote control. The camera commands for stopping and starting recordings and taking still photos are sent wirelessly via ANT+.
Dog Tracking: The Instinct® - Tactical Edition can pair with Garmin Astro or Alpha dog devices so you can keep track of your dog's location right on your wrist.
Activities
Indoor Activites: The Garmin Instinct® can be used for training indoors, such as running on an indoor track or using a stationary bike. GPS is unavailable while indoors, and is turned off. A built-in, self-calibrating accelerometer can calculate your speed, distance, and cadence. The accuracy of this data is improved by running or walking outside.
Outdoor Activities: Instinct® comes preloaded with outdoor activities, such as running, cycling, and skiing. Other activities can be added, as needed.
Swimming: You can use the device for surface swimming. You will need to enter data, such as pool size, before tracking your swimming activity to make your results more accurate. Stroke type identification is available for freestyle, backstroke, breaststroke, butterfly, and mixed strokes.
Skydiving: The Jumpmaster feature lets you set the jump type to HAHO (High Altitude, High Opening), HALO (High Altitude, Low Opening), or Static. You can enter jump information such as DIP (Designated Impact Point), Drop Altitude, Open Altitude, Forward Throw, and Wind speed and direction.
Activity Tracking: Simple, everyday activities can be tracked using Instinct®. You can keep up with your daily step count, distance traveled, intensity minutes, floors climbed, calories burned, and sleep statistics for each recorded day.
Workouts: You can create custom workouts that includes goals for distances, times, and calories. Workouts can be created using Garmin Connect and transferred to your device. Instinct® can store your personal records for each activity, and alert you when you have surpassed them. Using the Virtual Partner feature, you can compete against a previously recorded or downloaded activity, and during the activity, see how your performance compares to the previous activity.