About the Garmin zūmo® 396 LMT-S
High-performance GPS guidance for your two-wheeled adventures
Garmin's zumo 396 LMT-S portable motorcycle navigator makes it easy to find your way nearly anywhere, avoid delays, keep up with your incoming texts and calls, and more, all while maintaining your sense of adventure on the open road. It offers free lifetime traffic and weather updates via smartphone app to keep you current with conditions along your route, while built-in Wi-Fi® makes the lifetime map updates easy to download, so you'll always be on top of road and destination changes.
High-performance GPS guidance for your two-wheeled adventures
Garmin's zumo 396 LMT-S portable motorcycle navigator makes it easy to find your way nearly anywhere, avoid delays, keep up with your incoming texts and calls, and more, all while maintaining your sense of adventure on the open road. It offers free lifetime traffic and weather updates via smartphone app to keep you current with conditions along your route, while built-in Wi-Fi® makes the lifetime map updates easy to download, so you'll always be on top of road and destination changes.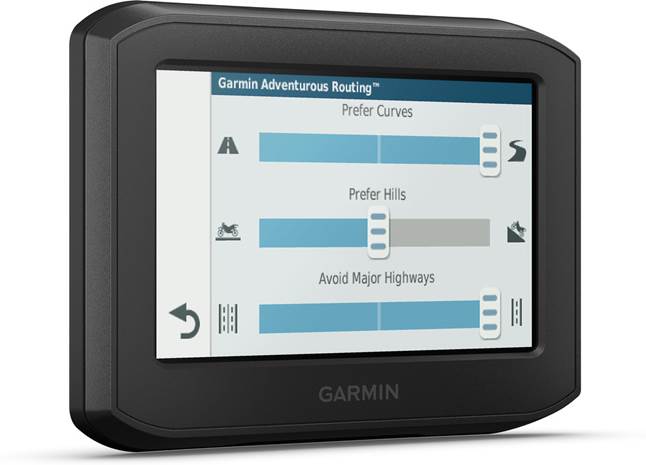 Glove-friendly touchscreen
You'll see a 4.3" color touchscreen in a rugged waterproof housing that's easy to follow in sunlight. It comes with detailed maps of the United States, Canada, Mexico, Puerto Rico, and more, plus millions of preloaded points of interest. You can also upload your own favorite stops and create custom routes for favorite adventures. Easy Route Shaping lets you add a point on the map to adjust your route, so you can ride through preferred areas or follow specific roads. Trip planner and trip log features help you record your journeys and plan for future rides.
Leading the way with accuracy
You don't want to chance a last-second lane change for upcoming turns, so let Garmin's lane assist with junction view keep you on the right course. You'll also see realistic views of complicated interchanges — including highway signs — to help you get your bearings. And the zumo will let you know what accommodations and services are right by the nearest exit up ahead. Garmin's TracBack routing takes you back to your starting point along the exact same route you traveled, so you can revisit favorite spots.
Easy-to-follow directions
As with most Garmin navigators, you'll get text-to-speech voice prompts at turns, so you'll hear "turn left on Eagle Drive," instead of "take the next left." Garmin's Real Directions give you turn-by-turn directions using recognizable landmarks, buildings, and traffic lights, which can make upcoming maneuvers even more intuitive. Garmin Direct Access directions direct you to specific points within complex destinations, such as malls, airports, and campuses.
Built-in Wi-Fi
Adding map updates to your portable navigator used to be a pain, but this zumo's built-in Wi-Fi automatically downloads map updates from Garmin as soon as they're available without cables, USB drives, or memory cards. Just log the zumo onto a secure Wi-Fi network and it'll let you know when there's a new map update ready. Download the update and move on to the next stop of your journey.
Smartphone Link
You can pair the zumo 396 LMT-S with your iPhone or Android smartphone to take advantage of Garmin's Smartphone Link app, which allows the two devices to share information, such as saved and recently found locations, where you parked, and your current destination. You can also subscribe to dynamic services from Garmin for more road-friendly content like free traffic updates and weather reports. For an additional fee, you can add traffic camera locations, dynamic off-street parking locations, and detailed weather reports with in-depth forecasts and severe weather warnings.
Works with your Bluetooth headset or helmet
Bluetooth wireless technology connects with your Bluetooth enabled headset or helmet so you can hear the navigator's spoken directions over road noise. And if your helmet or headset's paired with a compatible phone, you can use the zumo 396 LMT-S to place and receive calls without touching your phone. You'll be able to call up destinations like hotels or restaurants from the road to make reservations without stopping.
Smartphone notifications
Worried you might miss an important text or call while you're breezing along? When you pair select smartphones with the zumo via Bluetooth, you'll be able to see incoming texts, calls, and other alerts right on the navigator's screen. In some cases, the navigator will even read the alert aloud to you so you don't even have to take your eyes off the road. You'll need the Smartphone Link app on your phone to enjoy this service.
Routing for the adventurous
The experts at Garmin know how the exhilaration of taking a particularly curvy section of road can really solidify your relationship with your motorcycle, so they've developed Adventurous Routing options to guide you through routes which let you really hug the terrain. Simply adjust your preferences for hills and curves, and the zumo will take care of the rest. It'll even help you avoid major highways if you prefer to take the scenic route whenever possible.
Rider alerts
The zumo 396 LMT-S provides alerts for sharp curves ahead, speed changes, railroad and animal crossings, school zones, and more. You'll also get a heads-up when you need to check state helmet laws, or when you're about to head the wrong way down a one-way street. The zumo 396 LMT-S will even point out nearby red light and speed cameras in select areas. And it can even recommend a pit stop when you've been driving for too long without a break.
Know what's happening with your bike
A built-in digital fuel gauge keeps you aware of how much you've got left in the tank. You'll even get fuel stop alerts to prompt you when you're due to top off the tank and a list of nearby gas stations. The speed limit indicator can help you stay on the right side of the law. The included Service History Log lets you record date, mileage, and performed maintenance on your bike's tires, chain, oil, spark plugs, and more.
Jam out on your rides
If you've got a newer iPhone or iPod touch, you can pair with the zumo 396 LMT-S to control your digital tunes and hear them through your Bluetooth helmet or headset. You can also connect your portable music player through the zumo mount's USB port and enjoy your tunes through the navigator. Or you can add MP3s directly to the zumo and play them as you ride. The zumo's built-in music player's controls can appear right on your map screen for convenience. If your iPhone or select Android device has the Pandora app, you can pull up your favorite songs or stations and control them on the zumo's screen through a Bluetooth connection with your phone.
Get others involved
Got a worried spouse or partner at home? Garmin's LiveTrack feature (available through the Smartphone Link app) lets others track your location in real time, so they'll know you're safe when out on a ride. The Incident Detection feature automatically sends a text to a chosen contact in your phone in case it determines you've been involved in an accident. And if you're part of an extended riding group, you can send GPX files of routes to your zumo from your phone, or share your own favorite routes with other motorcycle enthusiasts.
READ LESS
Product highlights:
portable motorcycle GPS navigator
4.3" color (480 x 272 pixels) display with touchscreen control
nüMaps Lifetime download card (receive up to 4 map updates per year without additional fees)
motorcycle mounting kit with power cable and hardware
suction-cup windshield mount, USB cable, and rechargeable battery with up to 4 hours of life
Bluetooth for receiving directions through compatible helmet or headset and hands-free calling through phone paired with helmet or headset
MP3 player with Pandora control (when paired with smartphone app)
Navigation Features:
millions of points of interest (allows custom points of interest)
includes Foursquare points of interest with TripAdvisor ratings
preloaded with maps for the United States, Canada, and Mexico, plus U.S. Virgin Islands and Puerto Rico
text-to-speech voice prompts announce road names at turns
Direct Access provides door-to-door directions to destinations within select malls, airports, and universities
Real Directions gives instructions using landmarks, buildings, and traffic signals, with human-like voice announcements
Up Ahead feature informs of nearby services and milestones along route
Advanced Lane Guidance and junction view
driver alerts:

upcoming sharp curves, red-light and speed cameras, and fatigue warnings
speed limit and one-way street alerts
fuel alerts
state helmet law notifications

Adventurous Routing finds hilly and curvy routes
trip computer, trip planning tools, and service history log
digital fuel gauge and electronic compass
multi-destination routing: route optimization
transport modes: auto, motorcycle, off-road
Connectivity:
built-in Wi-Fi for wireless map and software updates
compatible with Garmin Smartphone Link smartphone app:

access to Garmin Live Services including fuel prices, traffic reports, and weather reports
onscreen notifications of incoming calls, texts, calendar reminders, and app updates

LiveTrack allows others to see your location in real time
Incident Detection automatically sends a text to one of your contacts in case of an accident
Expandability:
Other Features and Specs:
certified IPX-7 waterproof housing (submersible in one meter of water for up to 30 minutes)
dimensions: 4-15/16"W x 3-3/8"H x 1"D
weight: 8.5 oz.
warranty: 1 year
MFR # 010-02019-00
KEEP READING
READ LESS
What's in the box:
Garmin zūmo® 396 LMT-S owner's manual
zumo 396LMT-S GPS navigation device for motorcycles
Handlebar mounting cradle
20" USB cable (Type A USB on one end and mini-B USB connector on other end)
Motorcycle mounting cradle
Power module with attached 51" device power cable (with 2-pin connector) and 21" power (fused) and ground cables
Base plate (with large ball mount)
Double-socket arm
Handlebar Base (with large ball mount)
U-bolt
2 Nylock nuts
2 Rubber bolt tips
2 M6 x 50mm bolts
Two 1/4" x 2-1/8" bolts
2 Plastic spacers
2 Split-lock washers
4 M4 x 20mm pan-head screws
4 Flat washers
4 Small spacers
4 M4 Nylock nuts
Installation Instructions
Quick Start Manual
Important Safety and Product Information
Garmin zūmo® 396 LMT-S reviews
Average review:
Customer photos
More details on the Garmin zūmo® 396 LMT-S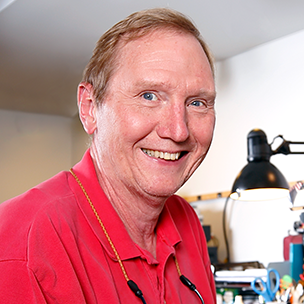 Researched by Crutchfield's

Mark G.
Product Research
Features
Overview: The Garmin zūmo 396LMT-S is a GPS navigation device designed specifically for motorcycle use. It has a glove-friendly 4.3" touchscreen display. With built-in Bluetooth wireless technology, you have hands-free phone control, as well as turn-by-turn directions that can be heard in your Bluetooth-equipped helmet or headset. The zūmo 396LMT-S includes an smartphone-compatible MP3 player with Pandora on the display.
Rugged Design: The zūmo 396LMT-S has a vibration-damping mounting system, and is resistant to fuel spills and UV rays, as well as rain and snow, to give you years of reliable service. Designed to be used in the open, the zūmo meets IPX7 standards, meaning the GPS case can withstand incidental immersion in one meter of water for up to 30 minutes.
Wireless Features: The device has both Bluetooth and Wi-Fi capability to give you access to many new features. You can pair the unit to your smartphone via Bluetooth and the Smartphone Link app to receive smart notifications (text messages, calendar reminders, etc.), as well as Garmin Live Services for real-time information regarding traffic and weather. Whenever you're connected to Wi-Fi, you can receive notifications of map updates instantly.
Pre-loaded Maps: The zūmo 396LMT-S comes pre-programmed with City Navigator North America NT maps. Detailed road maps of the entire United States, Canada, Puerto Rico, and the U.S. Virgin Islands are included, as well as basic maps of Mexico. The unit features pre-loaded points of interest, such as hotels, restaurants, gas stations, attractions, and ATMs from Foursquare, a location-based social network. The zūmo 396LMT-S also features Active Lane Guidance to guide you into the proper lane at busy interchanges.
Free Lifetime Map Updates: The zūmo 396LMT-S offers free lifetime map updates so you'll always have the most up-to-date maps, POIs, and navigation information. Any time the device is connected to Wi-Fi, a notification will appear on the screen if a map update is available, where you can instantly download it with the touch of a button.
microSD Memory Card Slot: On the back of the device is a slot for a inserting a microSD Memory card with optional maps. You can also create custom routes, download custom points of interest, and store geocaches or waypoints on your computer and load them onto a microSD card.
Smartphone Link: The free Smartphone Link app for iOS (10.3 or later) and Android (4.4 and up) lets you sync your phone with the zūmo 396LMT-S to access live information and services. Garmin Live Services provides free and subscription-based plans to view live data on your device, such as Advanced Weather, Garmin Live Traffic, PhotoLive traffic cameras, Dynamic Parking, and Safety Cameras. The app also enables LiveTrack, which lets your friends track your whereabouts when you're out riding your motorcycle.
Mounting: The unit can be mounted to your motorcycle's handlebar or to the clutch/brake clamp bracket using the supplied mounting hardware. For additional flexibility, an optional Automotive Mount Kit, with standard windshield or dash suction-cup mount, can be purchased from Garmin so you can mount it your 4-wheeled vehicle as well.
Power Requirements: The zūmo 595LM's Lithium-Ion rechargeable battery can power the unit for approximately 4 hours on a full charge. The unit comes with a mounting cradle and harness for permanently mounting and hardwiring to your motorcycle's electrical system. When you're not using the GPS system, you can keep the cradle's contacts dry with the supplied snap-on terminal cover.
Touchscreen Display: The zūmo 396LMT-S features a bright, 4.3" (diagonal) LCD screen with glove-friendly touchscreen controls. The bright, sunlight-readable, UV-resistant display makes it easy to view the screen in sunlight, as well as at night. The display has a resolution of 480 x 272 pixels and an aspect ratio of 16:9.
Rider Alerts: The device features rider alerts and speed limit features for safer riding. When you approach an area of concern, an audible tone or message is displayed for each type of alert. Alert types include: School Zones, Speed Limit Reduction, Speed Limit Exceeded, Railroad Crossing, Animal Crossing, Curve, Slower Traffic, and Fatigue Warning.
Route Calculations: You can choose the type of route for the zūmo 395LM to calculate: Faster Time, Shorter Distance, Adventurous Route, or Off Road. When using Garmin Adventurous Routing, three sliding scales appear that let you select more or fewer curves, more or fewer hills, or to use or avoid major highways.
Media Player: The zūmo 396LMT-S has a built-in media player that can play digital music files stored on your smartphone. In addition, the unit can control Pandora when the app is installed on your smartphone. This allows you to enjoy your favorite music files while still receiving navigation prompts from the zūmo 396LMT-S.
TracBack: After you have completed your trip, you can use the new TracBack feature to navigate right back to where you started along the same route.
Q
Crutchfield asked: Why did you buy this?
A
I wanted a satellite based gps system for long trips out of cell range. I chose Garmin based on their reputation in the field.
[ george Mar 20, 2019 ]
A
on Sale
[ Frank Mar 20, 2019 ]
A
good review on web
[ Richard Jul 23, 2018 ]
A
advertised as glove friendly and sunlight readable
[ John Jun 26, 2018 ]
SHOW MORE
SHOW LESS
4 questions already asked