About the Sony Handycam® HDR-CX220
Check your wish list
The Sony Handycam® HDR-CX220 may sit at the budget end of Sony's camcorder lineup, but it sure doesn't act like it. This is a camcorder that checks all the tick-boxes on your wish list: Full, lush 1080/60p recording? Yes. SteadyShot™ image stabilization that tames the shakes on zoomed-in shots? Another win. And don't forget, the 'CX220 records in both high-detail AVCHD 2.0 and Internet-friendly MP4, so you'll have the format you need for every occasion.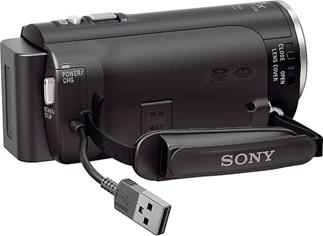 The Sony Handycam® HDR-CX220 camcorder has its own USB cable built-in.
Check your wish list
The Sony Handycam® HDR-CX220 may sit at the budget end of Sony's camcorder lineup, but it sure doesn't act like it. This is a camcorder that checks all the tick-boxes on your wish list: Full, lush 1080/60p recording? Yes. SteadyShot™ image stabilization that tames the shakes on zoomed-in shots? Another win. And don't forget, the 'CX220 records in both high-detail AVCHD 2.0 and Internet-friendly MP4, so you'll have the format you need for every occasion.
Challenge buster
With a high-quality Carl Zeiss® Vario-Tessar® 27X zoom lens, you'll be set for all the shooting challenges you might encounter while traveling — or during family outings — or documenting sporting events. The camcorder is designed to perform with distinction in low light, while being handheld and zoomed in. An intelligent auto mode will take the guesswork out of camera settings, and dedicated scene modes will help you present specific opportunities, like sunrises, or fireworks, or beach settings, to their best advantage.
Convenience and creativity
The 'CX220 records to commonly available, inexpensive SD/SDHC/SDXC and Memory Stick memory cards. Keep several on hand and you'll never miss a fleeting moment. Highlight Playback mode turns the camera into your personal video editor, identifying and compiling key scenes from your shoot and assembling them into a short, entertaining movie — complete with music and transitions.
Should you wish to share your raw footage with others, you can connect to an HDTV via the camcorder's HDMI output. A built-in USB cable conveniently connects the 'CX220 to your household's computers. And the camcorder will directly connect to an external hard drive without the need for a computer, for archiving your videos. For that, you'll need an optional USB adapter cable available from Sony (the VMC-UAM1 cable). Here's another trick: you can access media on that hard drive using the 'CX220's handy playback controls, and display those files on your HDTV via an HDMI connection from the camcorder.
READ LESS
Product highlights:
Storage and Formats:
Features:
1/5.8" (3.1mm) back-illuminated Exmor® R CMOS image sensor for improved detail and lower noise
27X Carl Zeiss® Vario-Tessar® optical zoom lens (32X extended mode; digital zoom to 320X)
captures 8.9-megapixel still images in photo mode
Dolby® Digital 2-channel audio from built-in zoom microphone (in AVCHD 2.0); MP4 recording produces 2-channel AAC audio
2.7" widescreen LCD
SteadyShot image stabilization with Active Mode and 3-Way Shake-Canceling
face detection mode with Smile Shutter™ helps you capture subjects at their best
Intelligent Auto mode for easy, worry-free shooting
automatic or manual focus
Highlight Playback mode identifies key scenes from your shoot and creates a short movie complete with music and transitions
Connections and Dimensions:
built-in high-speed USB cable for video transfer to a computer and charging via a PC
micro HDMI output (cable included) for watching your videos on an HDTV
operating guide
2-5/8"W x 2-1/4"H x 4-15/16"D
weight: 6.3 oz. without battery
warranty: 1 year parts, 90 days labor
MFR # HDRCX220/B
What's in the box:
Sony Handycam® HDR-CX220 owner's manual
High definition digital camcorder (black)
NP-FV30 Lithium-Ion rechargeable battery (7.2V/3.6Wh/500mAh)
40" USB extension cable (Male Type A USB on one end and female Type A USB on other end)
39" HDMI cable (full-sized HDMI on one end and micro-HDMI on other end)
Operating Guide (Eng)
Operating Guide (Span)
Limited Warranty
Online registration sheet
Accessories brochure
Sony Handycam® HDR-CX220 reviews
Average review:
Thanks for submitting your review
Most reviews are processed and published within 5 business days. You will receive a confirmation email once your review has been published.
Customer photos
More details on the Sony Handycam® HDR-CX220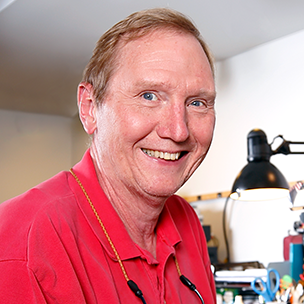 Researched by Crutchfield's

Mark G.
Product Research
General Features
Video Camcorder Features
Digital Still Camera Features
Battery Information
Input and Output Notes
Software
General Features
Memory Card Slot: The Sony HDR-CX220 Full HD camcorder can record video and photos onto Memory Stick PRO Duo and PRO-HG Duo cards up to 32 GB in capacity, as well as Class 4 or faster SD, SDHC, and SDXC Memory Cards up to 64 GB.
2.7" LCD Screen: The 2.7" LCD screen provides excellent viewing clarity with improved resolution. The 230,400 pixel (960 x 240) LCD screen rotates up to 270 degrees for multiple viewing angles providing sharp and detailed images for monitoring or playback. In addition, you can navigate through the menu system by using the Multi Selector button, located beside the LCD. The LCD also features an adjustable brightness and color level. You can also power on this camcorder by simply opening its LCD display.
Note: The LCD does not feature a touch screen function. This camcorder does not include a separate viewfinder.
Imaging Device: The HDR-CX220 features an advanced 1/5.8" (3.1mm) back-illuminated Exmor R CMOS imaging sensor with 2,390,000 gross pixels. The 2,150,000 effective video pixels provide excellent detail and clarity. The unique image processing system of Sony's BIONZ allows still image resolution equivalent to a maximum of 8.9 megapixels (3984 x 2240).
Carl Zeiss Vario-Tessar Lens: The camcorder features a professional-quality Carl Zeiss Vario-Tessar lens designed specifically for compact camcorders.
Zoom: The camcorder's maximum optical zoom depends upon the SteadyShot setting. With the setting at Active, the optical zoom is 27x. If SteadyShot is set to Standard or Off, the maximum optical zoom is 32x. In addition, you can magnify images further by extending the wide angle (32x Extended Zoom). Combined with the digital zoom, the total zoom capability is 320x. Because the digital zoom processes the image digitally, the picture quality deteriorates the more you zoom in. The power zoom lever can be moved slightly for a slow zoom, or moved further for a faster zoom.
SteadyShot Picture Stabilization: SteadyShot picture stabilization system uses motion sensors to remove unwanted picture shake without compromising picture quality like some other digital stabilization systems. You can choose between Standard SteadyShot, Active SteadyShot, or Off.
Face Detection: The camcorder's Face Detection technology recognizes faces and optimizes the camera settings for videos and still photos. Videos and photos recorded using Face Detection are indexed according to the faces detected in each scene. This allows you to search for what you want by selecting the faces displayed in the index.
Focus Modes: The Sony Handycam HDR-CX220 features Auto Focus and Manual Focus modes. When using Auto Focus, you can choose to focus on a subject in the center of the screen. For more difficult focusing situations, you can manually adjust the focus of the camcorder.
Scene Selection Modes: The following Scene Selection modes are available to suit your specific shooting requirements: Auto, Night Scene, Sunrise & Sunset, Fireworks, Landscape, Portrait, Spotlight, Beach, and Snow.
White Balance Adjustment: Sets the color balance to the brightness of the recording environment. Your choices are:
Auto: The white balance is adjusted automatically.
Outdoor: The white balance is adjusted for the following conditions: Outdoors, night views, neon signs and fireworks, sunrise, sunsets, under daylight fluorescent lamps.
Indoor: The white balance is adjusted for the following conditions: Indoors, party scenes and studios where lighting conditions change quickly, and under the video lamps or incandescent-like color lamps.
One Push: The white balance will be adjusted according to the present ambient light.
Auto Back Light: You can use the Auto Back Light function to adjust the exposure for backlit subjects.
Guide Frame: The Guide Frame displays a frame and grid around your subject and allows you to check the horizontal and vertical position.
Data Code Function: The camcorder automatically records time codes along with the images you shoot, so you can display the date and time during playback or editing. You can also display the camera settings when recording movies or photos.
Protect: You can protect movies and photos to avoid deleting them by mistake.
Power On By LCD: You can set the camcorder to automatically power on when you open the LCD, and turn off when you close the LCD.
Video Camcorder Features
Video Recording: The HDR-CX220 records High Definition video in 16:9 and 4:3 aspect ratios with 5 image sizes to choose from. A Standard Definition recording mode is also available. The following recording modes are available:
Image Quality
Bit Rate
Pixels
Aspect Ratio
High Definition
PS
28 Mbps
1920 x 1080/60p
16:9
FX
24 Mbps
1920 x 1080/60i
16:9
FH
17 Mbps
1920 x 1080/60i
16:9
HQ
9 Mbps
1440 x 1080/60i
16:9
LP
5 Mbps
1440 x 1080/60i
16:9
Standard Definition
HQ
9 Mbps
720 x 480
16:9, 4:3
MP4
MP4
1280 x 720/30p
16:9
Built-In Zoom Mic: The built-in Zoom Microphone allows you to record sound with directivity as you move the power zoom lever. The camcorder's microphone level can be set to Low or Normal.
Divide Movies: The Divide Movies feature allows you to divide movies on the inserted memory card. You cannot restore movies once they are divided.
Digital Still Camera Features
Digital Still Image Recording: The HDR-CX220 can record still images on a Memory Stick PRO Duo, PRO-HG Duo, or SD/SDHC/SDXC memory card (sold separately). Still images can be recorded with the camcorder in the either Still Image or Movie mode (Dual Capture). Still images are recorded in the following resolutions, depending upon the selected aspect ratio:
3984 x 2240 (16:9)
2992 x 2240 (4:3)
1920 x 1080 (16:9)
640 x 480 (4:3)
Capturing Still Images From Video: You can capture still images from recorded video. The image size is fixed depending upon the aspect ratio of the movie: 1920 x 1080, 640 x 360, or 640 x 480. The recording date and time of the captured photos is the same as the recording date and time of the movie. If there is no data code on the movie, the recording date and time will be the date/time you captured the photo from the video.
Self Timer: This feature allows you to record a still image about 10 seconds after the "Photo" button is depressed.
Slide Show: You can automatically play back images stored on the memory card in a slide-show fashion.
Battery Information
Battery: This unit comes with an NP-FV30 InfoLithium battery (7.2 Volts, 500 mAh). The InfoLithium system exchanges data about its actual power consumption with the camcorder for a more accurate estimate of recording time available. Cold temperatures will increase battery consumption. The battery can be charged in the camera via USB in approximately 150 minutes. You can also charge the battery in about 115 minutes using an optional AC adapter (AC-UD10). The HDR-CX220 is compatible with the following Sony InfoLithium V-series batteries: NP-FV100 (3900 mAh), NP-FV70 (2060 mAh), and MP-FV50 (1030 mAh).
Auto Shut Off: When powered by the battery the camcorder can be set to turn off automatically if not used for 5 minutes.
Input and Output Notes
HDMI: The CX220 is equipped with a micro-HDMI (Type D) output for connecting your camcorder to an HDTV. A 39" HDMI cable is included with the camcorder. You can set the HDMI output resolution to 1080p/480p, 1080i/480i, 720p/480p, 480p, or 480i, depending upon the capability of the TV's input. The Auto setting will output the signal according to the TV's capability. When connecting the camcorder to a Bravia Sync-compatible TV via HDMI, you can control play back on the camcorder by aiming the TV's Remote Commander at the TV.
Multi Connector: The camcorder features a proprietary Multi Connector for use with the optional VMC-15FS AV connecting cable for displaying the camcorder's contents on your non-HD television. You can change the aspect ratio of the camcorder's video output from 16:9 or 4:3 according to the screen aspect ratio of your TV. You can also choose to display the camcorder's information, such as the time code on the screen of your TV during playback from the camcorder. The optional VMC-15FS AV cable has a proprietary plug on one end and male stereo RCA audio, RCA composite video, and S-Video connections on the other end.
Built-in USB: The camcorder has a built-in male USB Type A plug and a 40" USB extension cable (Type A USB female-to-Type A USB male) for connecting to a PC. Connecting to a PC via USB allows you to download still images and video files on the memory card. You can edit and save your video files onto your computer, then make DVDs of them using the downloadable PlayMemories Home software.
DC In Jack: The DC In Jack is for use with the optional AC-UD10 AC adapter.
Software
Downloadable Software: The camcorder has no built-in software for importing images and video from the camcorder to your computer. Instead, the PlayMemories Home software can be downloaded directly to your computer via the Internet (URL provided in the supplied Operating Guide). With PlayMemories Home, you can:
Import images from your camcorder
View images on a calendar
Share images on "PlayMemories Online"
Upload images to network services, such as Facebook and YouTube
Create a disc
Compatible Operating Systems: PlayMemories Home is compatible with the following Windows Operating Systems: Windows 8, Windows 7 (SP1), Windows Vista¹ (SP2), Windows XP² (SP3)
¹ Starter (Edition) is not supported
² 64-bit editions and Starter (Edition) are not supported. Windows Image Mastering API (IMAPI) Ver.2.0 or newer is required to use disc creation function, etc.
Macintosh: PlayMemories Home software is not supported with Mac computers. You should use the appropriate software on your Mac to import images from the camcorder to your Mac and play them.