The smooth, silver DSC-S90 houses powerful 4.1-megapixel recording and a wide range of shooting options inside its compact body. Thanks to Sony's digital photography expertise, this camera makes it a snap to shoot photos with gorgeous detail and color.
The smooth, silver DSC-S90 houses powerful 4.1-megapixel recording and a wide range of shooting options inside its compact body. Thanks to Sony's digital photography expertise, this camera makes it a snap to shoot photos with gorgeous detail and color.
For starters, the 2-1/2" viewscreen is huge compared to the smaller screens on most digital cameras, making it much easier to frame shots and review images. The 'S90 comes with 32MB of built-in memory to store your photos, plus it has a slot for an optional Memory Stick® so you can increase your storage capacity. The included rechargeable batteries save you the cost and hassle of continually replacing disposable alkalines. And Sony designed this camera to fit comfortably in your hand — one more reason you'll want to take it everywhere.
All those thoughtful touches wouldn't mean much without outstanding picture quality. Thanks to the 4-megapixel image sensor, the DSC-S90 captures photos that are precise, detailed, and as brightly colorful as the original scene. Hard-to-capture settings and subjects — like portrait shots on a beach at sunset, a birthday cake aglow with candles, or the whole family together on the ski slopes — are easier with special shooting modes like Twilight Portrait, Candle, Snow, and more. Finally, if you remember early digital cameras and their sluggish response times, you'll enjoy Sony's advanced image processing; it gives you speedier start-up and shutter speed times, and improves battery performance as well.
READ LESS
Product highlights:
4.1-megapixel effective recording
2-1/2" color LCD
optical viewfinder
3X optical zoom (up to 2X digital/6X total zoom)
0-10X Smart Zoom (at lower resolutions only)
35mm equivalent lens focal length: 39 - 117mm
JPEG options: 2304 x 1728; 2304 x 1536; 2048 x 1536; 1280 x 960; 640 x 480
MPEG Movie VX with audio (top setting of 640 x 480 and 30 frames per second)
autofocus
focus presets
macro mode (for shooting in-focus shots 4" from subject)
sensitivity (film speed equivalent) settings
7 Scene Selection presets (including Twilight, Twilight Portrait, Candle, Snow, Beach, Landscape, and Soft Snap)
built-in flash
compatible with Memory Stick or Memory Stick PRO™
32MB built-in flash memory holds approximately 16 shots at highest resolution
Exif Print 2.2
USB interface (2.0)
audio/video output for connection to a TV
connector for optional Cyber-shot® station
3-7/8"W x 2-3/4"H x 1-13/16"D
weight: 8 oz. with battery and media
warranty: 1 year
Supplied Accessories:
rechargeable NiMH batteries
AC battery charger
A/V & USB cable
wrist strap
software CD-ROM (PC and Mac)
Crutchfield digital camera tip sheet
MFR # DSC-S90
What's in the box:
Digital still camera
2 "AA"-sized Nickel Metal Hydride (Ni-MH) rechargeable batteries (1.2V/2100mAh) in a clear plastic case
BC-CS2A Battery charger
6.5' AC power cord
56" USB-A/V cable with two in-line ferrite cores (has a mono RCA audio connector/RCA composite video connector and USB Type A connector on one end and a proprietary connector on the other end)
1 Wrist strap
Cyber-shot Application Software CD-ROM (has Picture Package for Windows and ImageMixer VCD2 for Macintosh)
User's Guide
"Read This First" sheet
Warranty sheet
Online registration card
"Quick Start Guide for connection to your computer" sheet
"For Windows 98/98SE/2000 Professional/Me Users" sheet
"Notes" sheet
Important Safeguards
Picture Package information card
Cyber-shot Accessories catalog
We don't have any reviews, yet.
Submit a review and then enter to win a $350 gift card.
Be the first to review this product
Thanks for submitting your review
Most reviews are processed and published within 5 business days. You will receive a confirmation email once your review has been published.
Customer photos
More details on the Sony DSC-S90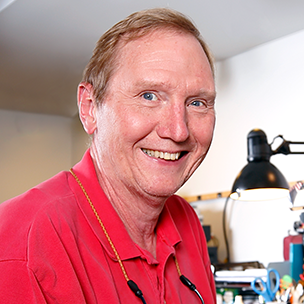 Researched by Crutchfield's

Mark G.
Product Research
General Features
Recording Images
Viewing, Editing and Printing Images
Supplied Software
Memory Stick Compatibility: This camera is compatible with the following recording media: Memory Stick, Memory Stick Duo, MagicGate Memory Stick, MagicGate Memory Stick Duo, Memory Stick PRO, and Memory Stick PRO Duo. All types of Memory Stick can be used to record still pictures and moving images with audio. Although this unit is compatible with MagicGate Memory Stick and Memory Stick PRO media, it cannot be used to record or play back music protected by copyright signals. A Memory Stick Duo adapter is required to use Memory Stick Duo media with this camera.
32 MB Internal Memory: This camera has 32 MB of internal memory. Even when there is no Memory Stick inserted in the camera, you can record images using the internal memory. This memory is not removable.
Image Recording Format: The camera records still images in JPEG format. Moving images with audio (monaural) are recorded in MPEG1.
Imaging Device: For optimal image quality, the camera uses a 1/2.7" 4.1 Mega-Pixel (Effective) Super HAD color CCD imaging device with approximately 4.231 million gross pixels and 4.065 million effective pixels.
Carl Zeiss Vario-Tessar Lens: The Vario-Tessar lens is specially produced for very compact cameras. This specialized design allows quick auto-focus, appealing zoom range while still maintaining a compact design.
Analog-To-Digital Conversion: This camera uses a 14-Bit Digital Extended Processor (DXP) which captures the range between highlight and shadow with up to 16,384 values, for extended dynamic contrast and detail.
Viewfinder and LCD Screen: The DSC-S90 has an optical viewfinder for accurate framing at eye level, great for added stability and for following fast moving objects. The camera also has a 2.5" color LCD screen with 115,200 pixels. The LCD screen allows you to view an image before taking a picture and replay images that have been stored in memory. For best viewing, you can adjust the brightness of the LCD monitor, and increase the amount of backlight in the monitor when using the camera outdoors. To increase battery life, you can turn the LCD screen off.
Lens: The lens has a 3x optical zoom and a focal length of 6mm to 18mm, which is equivalent to 39mm to 117mm in 35mm photography.
Smart Zoom: When the zoom exceeds 3x, enlargement is carried out using a "Smart" zoom, which intelligently uses the full CCD to let you zoom into the portion of interest by cropping the image size, thus avoiding the image degradation found in most digital zooms. The maximum zoom scale depends upon the image size. When the image is VGA size (640 x 480), the digital zoom is 3.3x, and coupled with the optical zoom gives you a total zoom of 10x. For larger images, the digital zoom (and total zoom) is less. When the image is 4M (2304 x 1728) or 3:2 (2304 x 1536), the smart (digital) zoom does not function, leaving you with only the optical zoom.
Image Size/Compression: When recording digital still images, the DSC-S90 allows you to choose from five image sizes and two compression (image quality) settings--Fine and Standard. The larger the image and the higher the image quality you choose, the better the image will be, but it also takes a larger amount of data to preserve the image. The image sizes include:
| | |
| --- | --- |
| Image Size | Resolution |
| 4M | 2304 x 1728 |
| (3:2)* | 2304 x 1536 (3:2)* |
| 3M | 2048 x 1536 |
| 1M | 1280 x 960 |
| VGA | 640 x 480 |
| Movies (VGA) | 640 |
| Movies (Mail) | 160 |
*This option records images in a horizontal to vertical proportion of 3:2 to match the size of the print paper used.
Multi-Point AF: The camera has a 5-area multi-point autofocus. The camera calculates the distance in five areas to the top, bottom, left, right and in the center of the image. This method is helpful when your subject is not centered in the frame. You can also choose Center AF, which focuses only on the subject framed in the AF range finder in the center of the image.
AF Mode: You can choose from the following AF modes:
Single AF: This mode is useful for shooting stationary subjects.
Monitor AF: This mode shortens the time needed for focusing. The camera automatically adjusts the focus before you press and hold the shutter button halfway down, letting you compose images with the focus already adjusted.
AF Illuminator: The AF (auto focus) Illuminator briefly provides fill light to focus more easily on a subject in dark surroundings. Optimal focusing distance with the AF Illuminator is up to approximately 11 feet 5-7/8 inches (wide) and up to 8 feet 2-1/2 inches (tele).
Focus Presets: In addition to auto focus, you can pre-set the focal distance by choosing one of the following fixed focus settings: 0.5m, 1.0m, 3.0m, 7.0m, or infinity.
AE/AF Lock: If you have difficulty focusing on an off-center subject, you can set and lock the focus and exposure on the subject by pressing the shutter button halfway with the subject in the AF rangefinder, then recompose the shot and press the shutter button fully to take the picture.
Macro Focus: For close-ups of small objects such as flowers and insects, this camera has macro focus capability. With the zoom set all the way to wide, the camera can focus on objects up to 4" from the lens. With the zoom set all the way to telephoto, the camera can focus on objects up to 19-3/4" from the lens.
Auto Power-Off: If you do not operate the camera for approximately 3 minutes, it will turn off automatically to conserve battery power.
Date and Time: Each time you take a picture, the camera records the date and time on the still image. The date and time do not appear on the LCD screen or in the viewfinder while you are shooting. Instead, the date and time appear when you replay the stored image. This feature can be turned off.
Battery Information: The DSC-S90 comes with two "AA"-sized Nickel Metal Hydride (Ni-MH) rechargeable batteries and a BC-CS2A battery charger. These batteries take approximately 6 hours to fully charge. Manganese, lithium, or nickel-cadmium batteries are not recommended.
Battery Performance: Under normal operating conditions the batteries have the following capacity:
Function
Image Size
LCD Screen
Number of Images
Battery Life (min)
Record Still Images
All Sizes
On
Approximately 420
Approximately 210
Off
Approximately 590
Approximately 295
Playback Still Images
All Sizes
On
Approximately 9000
Approximately 450
Record Movies (Continuous)
160 (Mail)
On
N/A
Approximately 210
Off
N/A
Approximately 300
Shooting Modes: The camera features the following shooting modes:
Auto: The camera automatically adjusts the focus, exposure and white balance.
Program--Twilight: This mode is used for shooting a distant subject at night.
Program--Twilight Portrait: This mode is used for shooting people in the foreground at night.
Program--Candle: This mode allows you to shoot a party or candlelight service without spoiling the atmosphere that is affected by the candlelight.
Program--Snow: This mode shoots whitish scenes brightly.
Program--Beach: This mode is for shooting at seaside or the lakeside.
Program--Landscape: This mode is used for shooting landscapes at a distance.
Program--Soft Snap: This mode lets you shoot the color of a person's skin with a bright, warm color tone.
Picture Effects: When desired, you can select one of the following picture effects:
Sepia: The picture is sepia-toned like an old photograph.
Negative Art: The color and brightness of the picture are reversed as in a negative.
Burst Mode: You can shoot images until the maximum number of images are shot when you press and hold the shutter button. The maximum number of images shot continuously depends on the image size and image quality settings:
| | | |
| --- | --- | --- |
| | Fine | Standard |
| 4M | 4 | 6 |
| 3:2 | 4 | 6 |
| 3M | 4 | 7 |
| 1M | 10 | 18 |
| VGA | 30 | 30 |
Multi Burst Mode: When shooting in the Multi-Burst mode, pressing the shutter once records 16 frames in a row. You can set the interval between frames at 1/7.5 second, 1/15 second, or 1/30 second. All 16 frames will be recorded as one 1M image (1280 x 960). When you play back images recorded in Multi Burst mode with this camera, the 16 frames will be played back in order, with a fixed interval between them. When the images are played back on a computer or a camera without Multi Burst, the 16 frames will all be displayed at the same time as part of one image.
MPEG Movie VX: Besides recording still images, you can also record moving images with sound. Moving images are recorded in MPEG1 format. The following image sizes are available: 640 x 480 (Fine), 640 x 480 (Standard), and 160 x 112 (Mail). You can also record movies in macro mode for excellent closeups. If you want to be in the movie, you can use the camera's self-timer feature. Movies with the size set to 640 x 480 (Fine) can only be recorded on a Memory Stick Pro.
Note: The unit's flash will not operate in movie mode.
Flash Modes: The flash can be set to Auto, Forced Flash, Slow Synchro, or No Flash. In Auto mode, the flash automatically strobes when the surroundings are dark. When the flash is set to Forced Flash, it strobes with every shot. In Slow Synchro, the flash is used regardless of the amount of ambient light, but the shutter speed is slower under dark conditions, allowing you to clearly shoot a background that is out of the flash-lit area. In addition, this camera has a "red-eye reduction" setting, which causes the flash to pre-strobe before shooting to reduce the red-eye phenomenon.
Flash Range: The recommended distance using the flash is 7-7/8 inches to 14 feet 9-1/4 inches (wide) and 19-3/4 inches to 8 feet 2-1/2 inches (telephoto).
ISO Speed: The ISO speed can be set to Auto, 100, 200, or 400. When shooting under dark conditions or shooting a fast-moving subject, you should use a high number setting. When recording high-quality images, use a low number setting.
Metering Modes: You can select Spot or Multi-pattern Metering. Spot metering lets you adjust the exposure to the subject, even when the subject is a backlit or when there is strong contrast between the subject and the background. When multi-pattern metering is used, the image is divided into multiple regions and metering is performed in each region. The camera judges the subject position and background brightness, and determines a well-balanced exposure.
White Balance: When the white balance is set to auto, the white balance is set automatically in response to the condition of the subject, and the overall color balance is adjusted. When shooting under special lighting conditions, you can select the settings manually. In addition to Auto, the white balance can be set to Incandescent, Fluorescent, Daylight, and Cloudy.
Exposure Adjustment: Besides auto exposure, you can manually adjust the exposure from +2.0EV to -2.0EV in steps of 1/3EV.
Approximate Still Image Recording Capacity:
Image Size
Image Quality
Capacity
32 MB
64 MB
128 MB
256 MB
512 MB
1 GB
2 GB
4M
(2304 x 1728)
Fine
16
32
65
119
242
494
1012
Standard
30
60
121
216
440
898
1841
3:2
[2304 x 1536 (3:2)]
Fine
16
32
65
119
242
494
1012
Standard
30
60
121
216
440
898
1841
3M
(2048 x 1536)
Fine
20
41
82
148
302
617
1266
Standard
37
74
149
264
537
1097
2250
1M
(1280 x 960)
Fine
50
101
202
357
726
1482
3038
Standard
93
187
376
649
1320
2694
5524
VGA
(640 x 480)
Fine
196
394
790
1428
2904
5928
12154
Standard
491
985
1975
3571
7261
14821
30385
Approximate Movie Recording Capacity:
Image Size
Capacity
32 MB
64 MB
128 MB
256 MB
512 MB
1 GB
2 GB
Movie: 640 (Fine)
-
-
-
2 minutes, 57 seconds
6 minutes, 2 seconds
12 minutes, 20 seconds
25 minutes, 18 seconds
Movie: 640 (Standard)
1 minute, 27 seconds
2 minutes, 56 seconds
5 minutes, 54 seconds
10 minutes, 42 seconds
21 minutes, 47 seconds
44 minutes, 27 seconds
1 hour, 31 minutes, 9 seconds
Movie: 160
22 minutes, 42 seconds
45 minutes, 39 seconds
1 hour, 31 minutes, 33 seconds
2 hours, 51 minutes, 21 seconds
5 hours, 47 minutes, 5 seconds
11 hours, 44 minutes, 22 seconds
24 hours, 18 minutes, 25 seconds
Viewing, Editing and Printing Images
Viewing Images: Still and moving images can be played back on the camera's color LCD screen, or the images may be transferred to a computer, where they can be displayed or manipulated with the use of compatible software. In addition, the images can be played back on a television (NTSC or PAL), if the television has an RCA composite video input.
Index Mode: In addition to viewing images one-by-one in full screen, you can view multiple images at once in the index mode. This feature lets you to display nine or sixteen images at a time, allowing you to easily find the image you want.
Slide Show: The Slide Show function lets you play back images one after the other. The interval between the pictures can be adjusted, allowing you to choose 3, 5, 10, and 30 seconds or 1 minute. You can select Folder play (all images in the selected folder) or All play (all images on the Memory Stick). When repeat is selected, the images are replayed in a continuous loop.
Deleting/Protecting Images: You can delete a selected image, or you can delete all the unprotected images at once. In order to avoid accidentally deleting an image, it can be protected.
Playback Zoom: You can enlarge a recorded still image up to five times the size of the original image. You can also record the enlarged item as a new file. To select the area to be enlarged, you can move the enlargement "frame" up/down/left/right with the arrow buttons, and adjust the zoom with the W/T button. You cannot enlarge movies or images recorded in multi-burst mode.
Resizing Images: After an image is captured (still images only), you can resize the picture and save it as a new file. Images can be resized to 5M, 3M, 1M and VGA. The original image is retained even after resizing. You cannot resize a picture to a 3:2-sized image, and if you resize a 3:2-sized image, black bands will appear at the top and bottom of the image.
Print Mark: You can place a print mark on still images recorded with this camera. This mark is convenient when you have images printed at a shop that conforms to the DPOF (Digital Print Order Format) standard.
Exif Print (Exif 2.2): The DSC-S90 conforms to "Exif Print", a worldwide standard. Vital camera settings (such as: exposure mode, white balance, exposure time) and scene data are recorded to the image file when it is captured. Printers compatible with "Exif Print" are able to use this information to produce high quality photographs, exactly the way they were intended at the time of capture. This intelligent communication process also allows the printer to correct for poor lighting or mistakes, resulting in photos that can be even better than the originals.
PictBridge Printing Capability: Using the supplied USB cable, you can connect this camera directly to a PictBridge compliant printer. PictBridge is a new standard that allows you to connect a PictBridge compliant camera directly to a PictBridge compliant printer and make prints, regardless of brand.
PRINT Image Matching III: PRINT Image Matching III (P.I.M. III), a technology developed--and recently updated--by Seiko Epson Corporation, ensures that P.I.M. III-enabled digital cameras and printers work together perfectly to produce the best possible prints. After an image is captured, the camera automatically tags the picture with 14 optimal image settings and includes it as part of the Exif Print header in the JPEG file. A P.I.M. III-enabled photo printer reads and utilizes the information in order to make the most accurate print.
Note: Cameras with P.I.M. III are completely backward-compatible with printers with the original P.I.M. technology.
Software: The included software allows you to transfer images from a Memory Stick to a computer hard drive and view and store transferred images on a computer. The supplied CD-ROM includes:
Picture Package (for Windows only)
Cyber-shot Life (for Windows only)
Sony USB driver (for Windows only)
ImageMixer VCD2 (for Macintosh only)
Viewing or Transferring Images to a Computer: By using the supplied USB cable, you can transfer the still digital images and MPEG movie clips stored on a Memory Stick to a computer. The computer must have these minimum system requirements:
Windows
Macintosh
Operating System
Windows 98
Windows 98 Second Edition
Windows Millennium Edition
Windows 2000 Professional
Windows XP Home Edition/Professional pre-installed (IBM PC/AT compatible)
Mac OS 9.1, 9.2, or Mac OS X(v10.0/v10.1/v10.2/v10.3)
CPU
Intel MMX Pentium 200 MHz or faster
Pentium III 500 MHz or faster for creating slide shows
iMac, eMac, iBook, PowerBook, and PowerMac Series G3/G4 series
Software
Macromedia Flash Player 6.0 or later
Windows Media Player 7.0 or later
DirectX 9.0b or later
N/A
Sound
16-bit stereo sound card with stereo speakers
N/A
Memory
64 MB or more (128 MB is recommended)
128 MB or more (256 MB or more is recommended)
Hard Disk
Approximately 500 MB for program
Approximately 250 MB
Display/Graphics
Display: 4 MB or more of VRAM, minimum of 800 x 600 at 16-bit hi-color (65,000 colors)
Graphics: Minimum of 1024 x 768 dots or more, 32,000 colors or more
Others
DirectX compatible. DirectX must be installed. A separate environment for operating the recording device is required in order to write to CD-Rs.
An environment running QuickTime 4 or later is required (QuickTime 5 or later is recommended)