Great Camera!
Crutchfield customer from Moca, PR on 11/29/2020
Good camera!
Pros: Auto Focus is faster. Wifi. Touch Tracking lets you track moving subjects by touching the LCD screen.
Cons: Battery Life. No stabilization.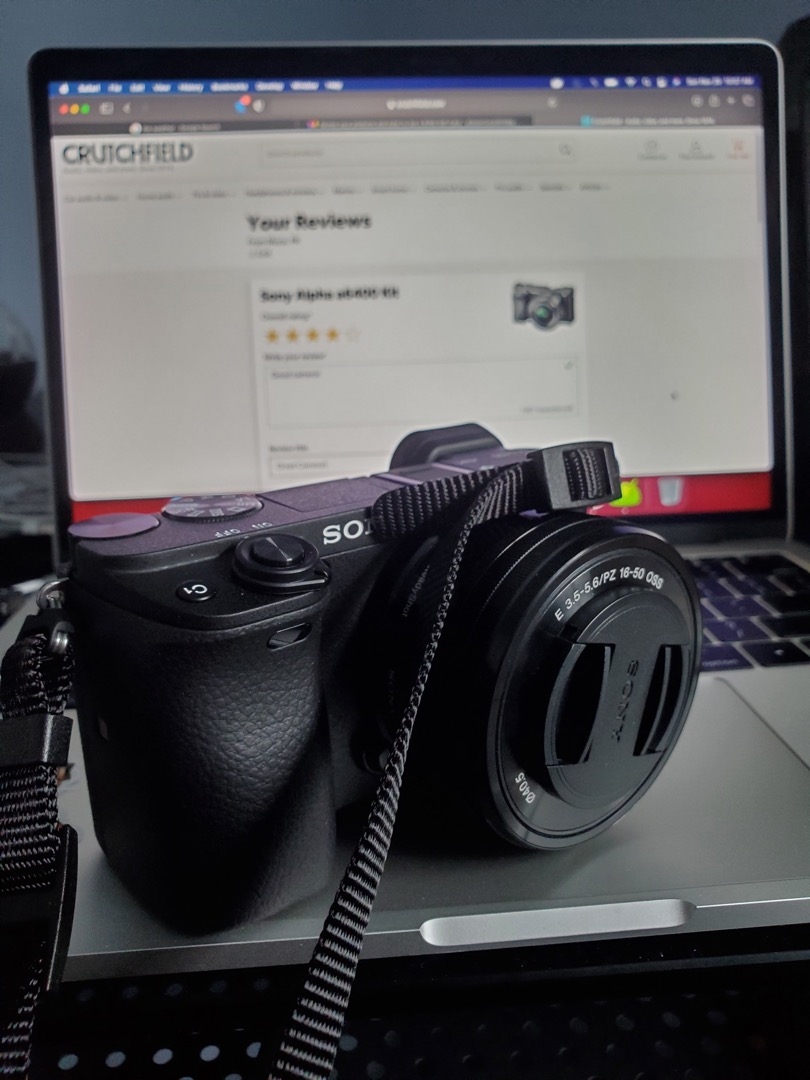 0 of 0 found this helpful
Muy excelente.
Crutchfield customer from Juana Diaz, PR on 11/15/2020
0 of 0 found this helpful
Superior image quality for its class, but there are some limitations
Crutchfield customer from Richmond, TX on 8/28/2019
I'm still learning the menu system - it is vast and not all that intuitive to me, but it seems like the camera can do a lot. The few photos and videos that I have taken were pretty amazing. Comparing online, there were there were no cameras that produced sharper images, even at many times the price, so that was the overiding selling point for me. f3.5 lens produces some decent control over depth of field and 16mm is wider zoom than most kit lenses. On the negative side, the camera is too small and boxy to be entirely ergonomic for me. The battery life at the highest video setting is only about 1:15 hours, but the overheat indicator typically comes on before that, so probably not the best choice for long videos. Optical steady shot is considerably less effective than my inexpensive Sony HDR-CX440 HandyCam. Seems ironic that a camera that is arguably so superior struggles with the basics like ergomomics, record time and stabilization. Zoom range too, although I realize that's physics. Perhaps worth saying that the camcorder seems like a better form factor for self-photagraphy. The abillity to make the LCD face forward is a step in the right direction, but it is mechanically complex and less useful than the simple flip screen on the camcorder. I think it's also worth mentioning that while I was finally able to get the mobile app working after calls to both Crutchfield and Sony, it leaves a lot to be desired, both in terms of intuitive simplicity and usabi
Pros: Vast array of features, small form factor, front-facing LCD option, decent wide angle zoom kit lens, least overheating issues of any 6000-series camera, amazing auto-focus prowess, impressive enthusiast support, class-leading image quality, under $1000
Cons: Unintuitive menu structure, too small to be entirely ergonomic, complex LCD articulation that still doesn't serve as well as a flip-sideways design, no real documentation (not even to the point of explaining the meaning of the many icons), awkward power zoom control, lingering heat issues, short battery life, extra batteries are over-priced by Sony, weak mobile app.
1 of 2 found this helpful