About the Sony LAEA4 Lens Mount Adapter
Expand your lens options
If you're interested in a new Sony Alpha camera, but don't want to stop using some of your favorite older lenses, the Sony LAEA4 lens adapter is a lifesaver. The adapter lets you attach Alpha A-mount lenses to your E-mount full frame camera body and enjoy full-time continuous Phase Detection autofocus while capturing stills and video. The adapter's aperture drive mechanism also allows auto exposure with compatible A-mount lenses.
Product highlights:
full frame mount adapter allows you to attach Sony Alpha A-mount lenses to an E-mount camera body
15-point AF system with 3 cross sensors
aperture drive system enables auto exposure functionality with A-mount lenses
offers single-shot and continuous autofocus
through-the-lens (TTL) phase detection system allows high-speed, accurate image capture
Sony's Translucent Mirror Technology™ incorporates a phase-detection autofocus sensor
3-1/8"W x 3-1/2"H x 1-3/4"D
weight: 5.6 oz.
warranty: 1 year
MFR # LAEA4
KEEP READING
READ LESS
What's in the box:
Sony LAEA4 Lens Mount Adapter owner's manual
LA-EA4 A-mount to E-mount lens adapter
A-mount body cap (installed)
E-mount body cap (installed)
Semi-hard zippered case
Operating Instructions
Note regarding the translucent mirror
Limited Warranty (US)
Consumer 1 Year Warranty (Canada)
Sony LAEA4 Lens Mount Adapter reviews
Average review:
Customer photos
Sony LAEA4 Lens Mount Adapter
donald from Titusville, FL on 2/19/2017
This adapter allows me to use a mount lenses on a full frame mirrorless body and produces best images I have taken with any of my glass. Camera body still balances well even with larger zoom lens and stabililzation is still excellent with A7m 2 body. Auto focus works very well in most instances with this setup.
0 of 0 found this helpful
Great tool for the Sony A7Mii
STak from Seattle, Washington on 4/25/2015
If you have A-Mount lenses and would like to use them on your E-Mount body, this is a "must have". It especially works well with the A7Mii, which as image stabilization built into the body. In use, the experience is similar to the one you get when you shoot with the Sony A99. The autofocus is fast and accurate, as long as you don't try to focus out on the fringes, since the focus points don't stray far from the middle area. Until Sony comes up with an adapter that uses their "4D" technology, this is the best adapter they make. You can use it with all the E-Mount bodies, but only the A7Mii will give you image stabilization, unless your lens has it (I think the only A-Mount lenses that has stabilization built in are some of the Sigma ones, but I have no experience with them). Lenses I have tried with it: Tamron 90mm Macro (the old design), Sony Zeiss 50mm 1.4, Sony 70-400mm G Mii, Sony Zeiss 24-70mm, and Tamron 70-200mm 2.8 USD.
Pros: Turns your E-Mount mirror-less camera into a translucent mirror camera and allows you to use A-Mount lenses. No image degradation that I can see.
Cons: No built-in image stabilization, unless you have the A7Mii (or any future models that might come with in-body stabilization). Also, with cameras like the A6000, you will not get some of the features available that you get with native E-Mount lenses, and will reduce the auto-focus areas (which will be concentrated more in the middle section).
4 of 5 found this helpful
More details on the Sony LAEA4 Lens Mount Adapter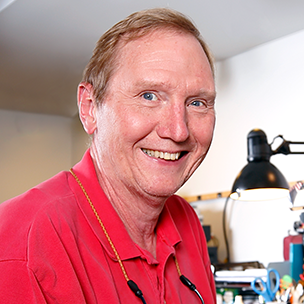 Researched by Crutchfield's

Mark G.
Product Research
Features
Overview: The LA-EA4 mount adapter allows you to attach Sony Alpha α-series A-mount lenses onto Alpha α-series E-mount cameras. It is compatible with both full frame and APS-C cameras. The adapter has a handy tripod mount for use with larger lenses.
Compatibility: The LA-EA4 is compatible with all Sony α-series A-mount lenses, as well as the Sony α-series NEX and other E-mount cameras.
Translucent Mirror Technology: The LA-EA4 is the first full frame adapter to include Sony's exclusive Translucent Mirror Technology and Phase Detect AF sensor. The adapter allows your E-mount full frame camera to enjoy high-speed accurate TTL (through-the-lens) phase detection auto focus for both still and video capture.
Auto Focus: When the adapter is in use, Continuous and Single-shot Auto Focus is available, with a 15-point AF system and 3 cross sensors.
Auto Exposure Support: The adapter has an aperture drive mechanism and supports Auto Exposure with all A-mount lenses, except teleconverters.
Tripod Attachment: When using a tripod with the adapter attached, you mount the tripod to the LA-EA4 adapter. This is especially applicable when you use longer lenses (70-200mm, 70-400mm, 300mm, 500mm), as this will provide better balance, and help alleviate the load on the camera's mount.
Specifications:
Shooting Screen Size: Full Frame and APS-C size
Dimensions:

Width: 3.071"
Height: 3.404"
Depth:

Without Caps: 1.725"
With Caps: 1.926"

Weight: 5.6 ounces
Q
Crutchfield asked: Why did you buy this?
A
Wanted to use A mount 70-400 Sony G lens on my Sony A7. Only adapter with Autofocus on Minolta/Sony A mount. Price drop at Crutchfield made me pull trigger, also I had some reward points.
[ Upadhyayula May 21, 2018 ]
A
Make use of legacy Minolta glass!
[ Ravi Dec 28, 2017 ]
A
to increase the capability of my e-mount Alpha6000 for which there is limited lenses available.
[ LARRY M. Apr 27, 2017 ]
A
to use a mount lenses with e mount body
[ donald Feb 05, 2017 ]
SHOW MORE
SHOW LESS
1 question already asked
Q
Have a Canon Model EOS Rebel T5 and got a Sony E-Mount 7-11 for Fathers day. Can the lenses from the Canon be used with the Sony?
[ micheal Jun 30, 2015 ]
A
I need adapter for Vivitar 58mm lens to Canon EOS Rebel T6.
[ DaVon Nov 03, 2018 ]
A
Only if you purchase the proper Canon to Sony adapter. The Sony LAEA4 adapter is for mounting Sony A mount lenses to E mount cameras
[ Robert Jun 30, 2015 ]
A
The Sony LAEA4 is for using A-Mount lenses (Sony, Minolta, and 3rd party lenses) on an E-Mount camera like the A7II. If you want to use Canon lenses, you'll need a Canon to E-Mount adaptor. I believe Metabones is one of the companies that make such an adaptor. You'll want to check their website to see which ones may best meet your particular needs.
[ Shunsuke Jun 30, 2015 ]
A
A really confusing question - are you asking whether Sony lenses can be used on the Canon Rebel? And if this is your actual question, are you then asking whether the Sony LA-EA4 adapter could be used? Please note that the Sony LA-EA series of adapters is intended to ONLY adapt Sony A series lenses to allow them to fit Sony E series cameras. Nothing whatsoever related to Canon.
[ Larry Jun 30, 2015 ]