My lost afternoon
I only meant to borrow the PHA-3 from our product testing folks for a quick look to verify some details. But when I unboxed it, my curiosity got the better of me. This thing was cool. I just had to plug in my iPod® for a quick listen. Well, that quick listen turned into an entire afternoon of rediscovering my music library. The sound of the PHA-3 was positively addictive. I immediately noticed details I'd never heard before buried way down in the mix on many favorite, long-familiar tunes — vocal harmonies, instrumental lines, finger snaps, and reverb tails — it was almost like hearing those songs for the first time. I couldn't stop listening. When I finally looked up, hours had passed.

My lost afternoon
I only meant to borrow the PHA-3 from our product testing folks for a quick look to verify some details. But when I unboxed it, my curiosity got the better of me. This thing was cool. I just had to plug in my iPod® for a quick listen. Well, that quick listen turned into an entire afternoon of rediscovering my music library. The sound of the PHA-3 was positively addictive. I immediately noticed details I'd never heard before buried way down in the mix on many favorite, long-familiar tunes — vocal harmonies, instrumental lines, finger snaps, and reverb tails — it was almost like hearing those songs for the first time. I couldn't stop listening. When I finally looked up, hours had passed.

With standard and balanced headphone outputs, plus a precision high-res DAC, the PHA-3 will make the most of your headphones and music collection.
High-resolution playback at home or on the road
Small enough to take almost anywhere, the PHA-3 lets you enjoy a reference-quality headphone listening experience wherever you go. You connect the PHA-3 between your music player's or computer's headphone jack or digital output and your headphones. Whether you run your audio through the PHA-3's headphone amp alone, or through both the amp and built-in DAC, your tunes will jump with newfound clarity and punch.
And for high-res music lovers, the PHA-3 can decode PCM digital audio signals up to 32-bit/384kHz resolution and DSD audio sources at 2.8MHz / 5.6MHz, so you can enjoy better-than-CD audio quality. This potent headphone amplifier's rechargeable battery supplies the power you need to pump out lifelike, richly detailed sound.
Versatile connectivity and sturdy construction
The PHA-3 works with a wide array of devices. Two separate USB ports give you a direct digital connection for your iPod/iPhone®/iPad®, Sony's Hi-Res Walkman, and a PC or Mac®. This allows the Sony to bypass the DAC in your player or computer, and decode your tunes with the superior audiophile-quality precision of its ESS Sabre DAC. An optical digital input lets you add a compatible disc player.
The PHA-3 also includes an analog input for plugging in most MP3 players, smartphones and other audio devices, as well as a line output for connecting to a receiver or self-powered speakers. And this is the first portable DAC/amplifier we've seen that boasts balanced headphone outputs, making it a perfect match for Sony's MDR-Z7 headphones.
Built like a Swiss watch, this Sony's rugged aluminum enclosure protects the precision circuitry inside from outside interference and impacts. Protective built-in end caps also help protect the volume knob and headphone connector. Plus, recessed control switches reduce the chance of accidental access during playback.
READ LESS
Product highlights:
battery-powered portable headphone amplifier with built-in DAC
supported sample rates via USB input: up to 32-bit/384kHz PCM; 2.8MHz (DSD64) and 5.6MHz (DSD128)
supported sample rates via optical digital input: up to 24-bit/192kHz PCM
Windows and Mac computers supported (free software downloads from Sony's website for playback)
operating system requirements: Windows® Vista or later and Mac® OS X® 10.6.8 or later
ESS Sabre DAC (ES9018) 32-bit audio digital-to-analog converters with jitter reduction
high-bandwidth TI TPA6120 headphone amplifier for low noise and distortion
asynchronous USB data transfer for reduced timing jitter and better sound
gain select switch provides compatibility for a wide range of headphones and earphones
Digital Sound Enhancement Engine (DSEE HX) for improving compressed music sources
three USB ports:

micro type-B input for charging (cable included)
micro type-B input for computer, Sony Walkman™, and Xperia™ smartphone or tablet connections (adapter cables included)
standard type-A input for iPod/iPhone/iPad devices (these devices must use their own respective cables, not included)

optical digital (Toslink) input
standard and balanced minijack (3.5mm) headphone outputs
combination minijack audio input/line-level output for connecting MP3 players, smartphones and other audio devices or driving an external amp or powered speakers
built-in lithium-ion rechargeable battery provides up to 5 hours of playback with a digital source using balanced outputs (up to 17 hours when connected to analog stereo input)
durable rounded aluminum body with integral bumpers to protect volume control and headphone jack
recommended headphone impedance: 8-600 ohms
distortion: less than 0.01% (1kHz)
frequency range: 10-100,000 Hz (analog audio input)
3-1/8"W x 1-1/16"H x 5-1/2"D
weight: 10.58 oz.
warranty: 1 year parts, 90 days labor
MFR # PHA3
KEEP READING
READ LESS
What's in the box:
PHA-3 portable DAC/headphone amplifier
59" Micro USB cable (Type A USB on one end and Micro USB on other end)
4 Silicone belts
Silicone rubber protection sheet (1-5/8" x 3-1/2")
4.75" Miniplug cable (right angled 3.5mm male miniplug on each end)
5.25" Digital cable for Walkman cable (Micro USB on one end and proprietary WM-Port connector on other end)
8.5" Digital cable for Xperia (Micro USB on one end and proprietary connector on other end)
Startup Guide
Reference Guide
Listening for a Lifetime booklet
Limited Warranty (US)
Sony Consumer 1 Year Warranty (Canada)
Sony PHA-3 reviews
Average review:
Customer photos
Sony PHA-3
Timothy from Nashville, TN on 7/28/2018
This amp sounds phenomenal with my Seinnheser HD800 headphones. It fits in the palm of my hand so I can listen in any room in the house or outside. It isn't made for walking around with however. You need to put it on a stable surface. The amp really shines with high quality recordings, and exposes the flaws in lesser productions. It is elitist for sure. I recommend it for high-end phones like mine or the Sony phones it was built for.
Pros: Sound quality Small size
Cons: Must be stationary. Sound cuts out if it is moved around during play.
1 of 1 found this helpful
Sony PHA-3
Mark from Alexandria Bay, NY on 4/14/2017
I expected this unit to be awesome and it didn't let me down. It's expensive but I am discovering sounds and effects that I have never heard before. I have about 350 songs downloaded from Itunes at 256k. Even though these are not hi res recordings they sound so much clearer that, if I didn't know better, I would have thought they were. I hear cymbals ring that I never knew were in the recording. I understand words that I could't before. Subtle sound effects are now prevalent. It's like I've never heard these songs before. The only problem is that I don't want to take my headphones off. Feeling a little antisocial. Thank you Crutchfield for your excellent products, service and advice.
Pros: Clarity, volume, rich full sound.
Cons: Price, but well worth it to me.
6 of 6 found this helpful
The Sony PHA-3 is a Winner
AjTrek from Missouri on 1/14/2016
The Sony PHA-3 DAC is fantastic. Makes my music sound great! You need not be an audiophile to appreciate what a DAC can do for your listening experience. A DAC's primary purpose is to bring more sonic realism to your music and serve as a better driver for your headphones/earbuds. Computers and most portable players have very low-end DAC's while capable of driving earbuds and low-end headphones they still don't process your music as efficiently as an outboard DAC. The PHA-3 goes beyond simply providing a better DAC and driving any headphone you can throw at it. It offers processing of HI-Res files (AIFF, FLAC, DSD and more) as well as up-scaling your MP3 and AAC files via Sony's DSEE-HX digital processing (on/off switchable). In addition you have two micro USB inputs for Android/Windows based portable audio players, Standard USB input for Apple proprietary connection as well as Optical input from a CD, DVD or other device with similar option. The PHA-3 has LED's to tell you when a Hi-Res file is being processed as well as Stereo and Balanced Audio output to any headphone. There's also a Hi/Lo gain setting to drive even the most demanding headphones. My rig: Sony MDR-Z7 headphones, Sony NW-ZX2 Walkman & Sony PHA-3 - Available at Crutchfield. If not the Sony PHA-3...you'd be well advised to invest in a DAC to improve your listening experience.
Pros: Very well built, Precise volume control. Gold plated headphone inputs. Options to connect any portable player, DVD/CD player or any type headphone. Battery operated for portability. Processing for AIFF, FLAC, DSD MP3, AAC files and more. Includes a variety of standard connection cables, rubber bands to attach your player to it's back and a spacer matt to protect the finish of the player and the PHA-3 when in tandem. Hi/Lo gain switch. Sony DSEE-HX digital up scaling. LED file type indicators.
Cons: Expensive. No Apple connection cable. No case. This isn't really a con but the weight and bulk of the PHA-3 when attached to a player suggests you won't be throwing them in your pocket for a jog down the street. Portability in this case means room to room or backpack to office desk.
30 of 30 found this helpful
More details on the Sony PHA-3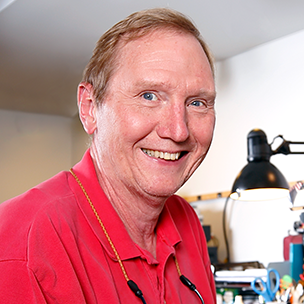 Researched by Crutchfield's

Mark G.
Product Research
Features
Overview: The Sony PHA-3 is a battery-powered portable DAC (digital-to-analog converter) and headphone amplifier that lets you listen to high-resolution audio through your headphones. You can connect a PC, an iPod/iPhone/iPad, or a high-res capable Walkman to the unit using one of the three USB inputs. It will also work with analog devices as well.
Internal Components and Construction: The PHA-3's ES9018 DAC samples PCM audio at up to 384kHz/32-bit, and DSD audio at 2.8/5.6MHz. The OPA2604 headphone amp provides a wide 130dB dynamic range to make sure you can hear every detail in the music. On the outside, the unit features a compact black extruded aluminum enclosure to protect the inside circuitry and components. Aluminum alloy endcaps provide further protection of the connecting cables and volume knob from hard impacts. The controls are recessed to reduce accidental access during playback.
USB 2.0 Clock: The DAC is equipped with an asynchronous USB 2.0 clock signal generator that reduces timing inaccuracies when converting digital signals into analog waveforms. This results in a highly accurate DA conversion and jitter-free audio for superior audio reproduction that is as close to the original recording as possible.
Digital/Analog Connections: The PHA-3 has three USB digital inputs: a Micro USB port for PC and charging, a Type A USB for connecting an iPod/iPad/iPhone, and a Mini-B USB with an extra pin for connecting a High-Res supported Sony Walkman. The front panel features three 3.5mm jacks--a stereo "normal" headphone output and a balanced left/right pair for connecting headphones that accept balanced connections, such as the Sony MDR-Z7.
Note: The 3.5mm inputs only support 3-pole stereo miniplugs. For this reason, headphones with on-board or in-line remote controls will not work. When the analog 3.5mm input is used, no audio is output from the Balanced L/R outputs, only the Normal headphone output jack.
Controls: The front-mounted large power/volume control knob has plenty of headroom to let you set the volume just where you want it. A 2-position Gain switch (normal/high) on the side lets you match the headphone amp to various headphone impedances from 8 to 600 Ohms. Another 2-way switch is provided for selecting the output--headphones or the line output. On the back, there's a 4-way slide switch for selecting between the three USB inputs and the analog input.
DSEE-HX: Sony has included their DSEE-HX "up-scaling" technology in the PHA-3. DSEE-HX uses an algorithm to analyze the music, and automatically replace the "lost" information. DSEE-HX (Digital Sound Enhancement Engine) gives your highly-compressed MP3 and AAC music files new life so they sound almost as good as true Hi-Res Audio quality. You can turn on/off DSEE-HX via a 2-way switch on the side of the PHA-3.
Lithium-ion Rechargeable Battery: The PHA-3 is powered by a built-in 3.7-volt Lithium-ion rechargeable battery. Battery life is approximately 28 hours at 1 mW + 1 mW output (24Ω) with a analog connection, and about 5 hours with a digital (balanced) connection. The battery charges in approximately 15 hours via USB when connected to a computer. With the optional AC-UD20 USB AC adapter, charging time is reduced to 6 hours.
Compatible Devices: The Sony PHA-3 is compatible with a wide variety of devices (click here for the latest list). With three USB inputs and an analog input, it can connect to most computers and portable audio devices:
Computer: The unit can play digital audio files stored on your computer. The unit includes a Micro USB cable for connecting it to your computer's USB Type A port. The PHA-3 is compatible with the following Operating Systems: Windows 8.1, Windows 8, Windows 7 (SP1), Windows Vista (SP2), and Mac OS X 10.6.8 or later. Note: For Windows PCs, you must first install the driver software "Sony Portable Headphone Amplifier USB Audio 2.0 Driver" before connecting the PHA-3. Playing high-resolution audio files on your computer may require you to download and install "Hi-Res Audio Player" software to your computer.
iOS Devices: The PHA-3 is compatible with iPhone, iPad, and iPod. The Type A USB input is provided for connecting the iPhone/iPad/iPod using the USB cable provided with the device. The digital audio data from the device is transferred directly to the DAC, and bypasses the device's internal DAC. Compatible models include:

iPhone: 5S, 5C, 5, 4S, 4, 3GS (not all operations guaranteed on iPhone 6 and 6 Plus)
iPad: iPad Air, 4th gen, 3rd gen, iPad 2, iPad, mini w/Retina display, mini,
iPod:

touch: 5th gen, 4th gen, 3rd gen, 2nd gen
classic: 120GB, 160GB
nano: 7th gen, 6th gen, 5th gen, 4th gen, 3rd gen

Sony Devices: Special digital cables are supplied for connecting the PHA-3 and the following Hi-res Walkman and Xperia devices:

Sony Walkman: NWZ-A15/A17, NWZ-F884/F885/F886/F887, NWZ-ZX2/ZX1
Sony Xperia Tablets: Xperia Tablet Z, Z Ultra, Z2, Z3 Tablet Compact
Sony Mobile Phones: Xperia A2, C3, E3, M, M2, SP, T, T3, TX, V, Z, Z Ultra, Z2, Z3, ZL

Android Phones: HTC One X, Galaxy Note II, Samsung Galaxy Note III, Samsung Galaxy Premier i9260, Galaxy S4, Galaxy S5, Samsung Galaxy SIII
Other Devices: The PHA-3 lets you listen to music on other audio devices, such as a smartphone or portable music player, through the analog audio input.
Silicone Belts: The PHA-3 is designed to allow you to conveniently attach your portable device to the top. Two rubber rails, approximately 1-3/4" apart, let you rest your player on the top and secure it with two of the provided silicone belts. If your player is not wide enough to rest on the rails, a silicone rubber protection mat is provided to prevent scratches.
Specifications:
Frequency Range: 10 Hz - 100 kHz (Audio In input)
Distortion: 0.01% or less (1 kHz)
Supported Impedance: 8Ω - 600Ω
Maximum Input: 2 Vrms (Audio in)
Maximum Output (with built-in battery):

Balanced Connection: 320 mW + 320 mW (32Ω, 1% distortion)
Normal Connection: 100 mW + 100 mW (32Ω, 1% distortion)
Q
Crutchfield asked: Why did you buy this?
A
Did extensive research on Sony website between the silver and black headphone amp and decided on this one for versatility, you never know.
[ Ivy May 02, 2016 ]
A
sony brand, sufficient power and balanced output for my hd800 headphones, seamless connection to apple devices, packaging, online review
[ William Mar 07, 2016 ]
2 questions already asked
Q
Can this unit receive a charge while in use connected to an Iphone and headphones?
[ Mark Apr 03, 2017 ]
A
Yes! I have played music from my iPhone for most of a day burning-in headphones connected to the PHA-3. The DC-in via a mini-USB cable from a USB charging block will keep it running all day.
[ PAUL Feb 10, 2019 ]
A
No. It can only be charged by USB or a required charger by Sony
[ DONALD N Apr 04, 2017 ]
A
YES IT CAN!!
[ RUBEN Apr 03, 2017 ]
A
The battery charges only when the headphone amplifier is off.
[ Slawomir Apr 03, 2017 ]